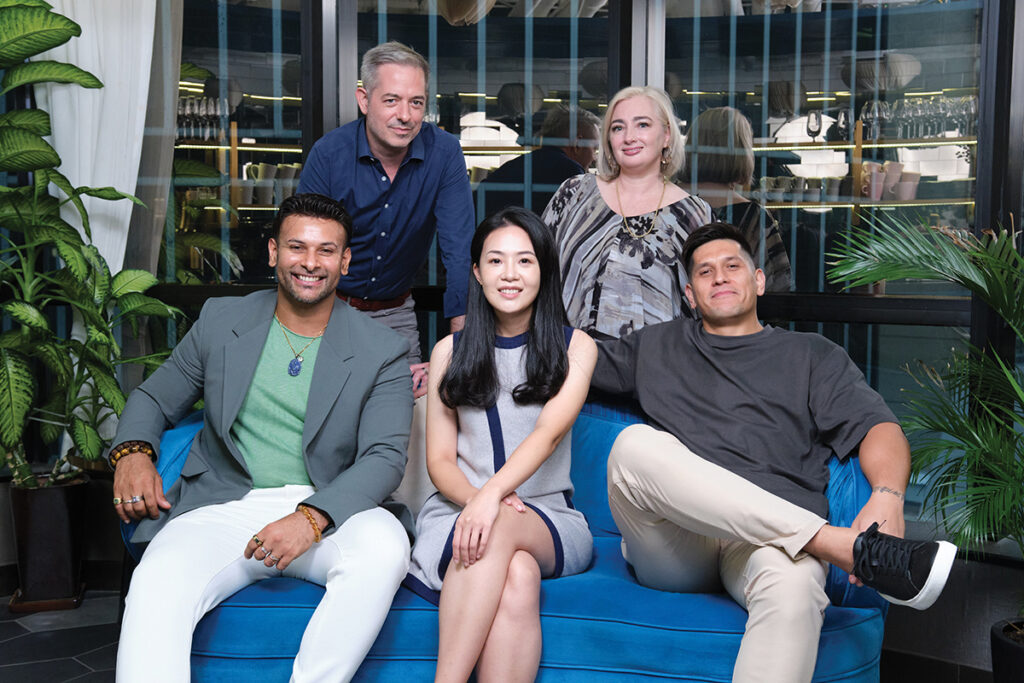 After much anticipation, the results of our Wellness & Lifestyle Awards are finally here! With more than 62,500 votes cast across 50 categories, our community has identified the very best brands and individuals committed to boosting Hong Kong's collective wellbeing. A huge congratulations to all our finalists – your hard work is spreading some much-needed wellbeing across our city.
First, meet our featured winners, who have graciously given in-depth interviews about the secrets to their success:
Find the rest of our featured winners below!
Gold Winner, Best Physiotherapist
Angela HW Leung, Prohealth Sports & Spinal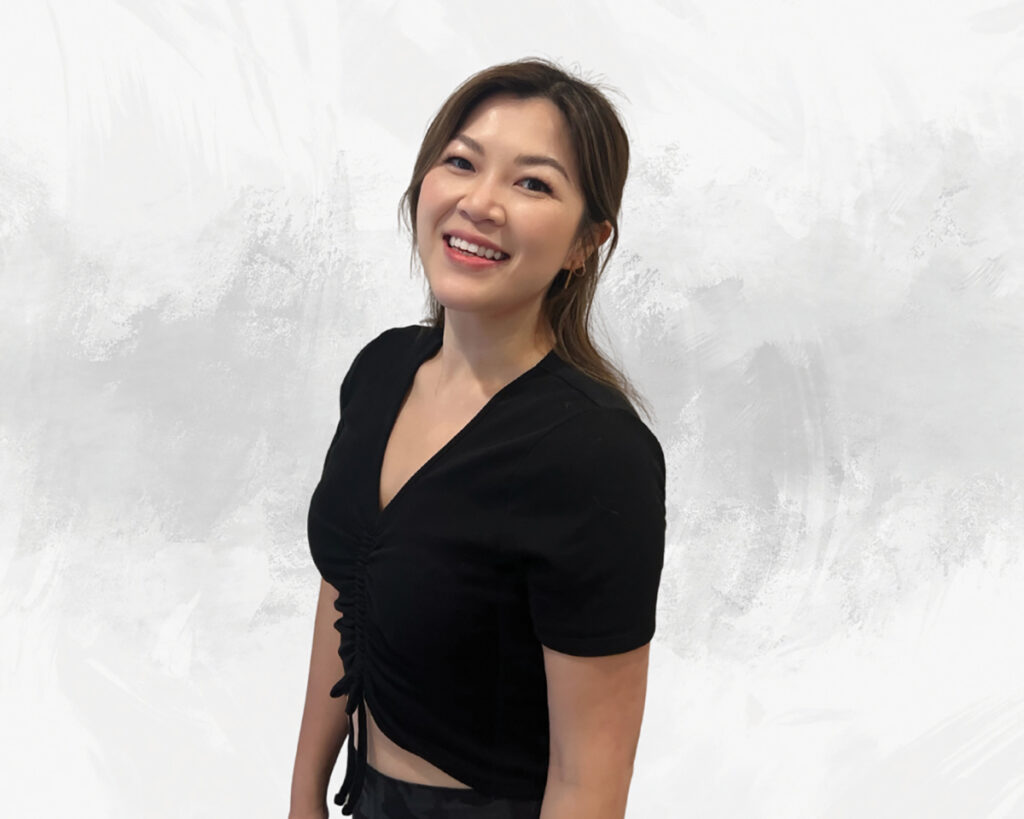 A British-Chinese physiotherapist based in Central, Angela Leung moved to Hong Kong in 2019. Since arriving in Hong Kong three years ago, she's been featured in local media, including the SCMP where she taught WFH exercises, garnering over 1.3 million views online. For the second year running, she has been recognised as one of the city's best physios. Angela loves nothing more than fixing and balancing a wonky spine and supporting Hongkongers in their recovery and health journeys. sportsandspinal.hk
Gold Winner, Wellness Entrepreneur of the Year
Anna Flores, The Chaless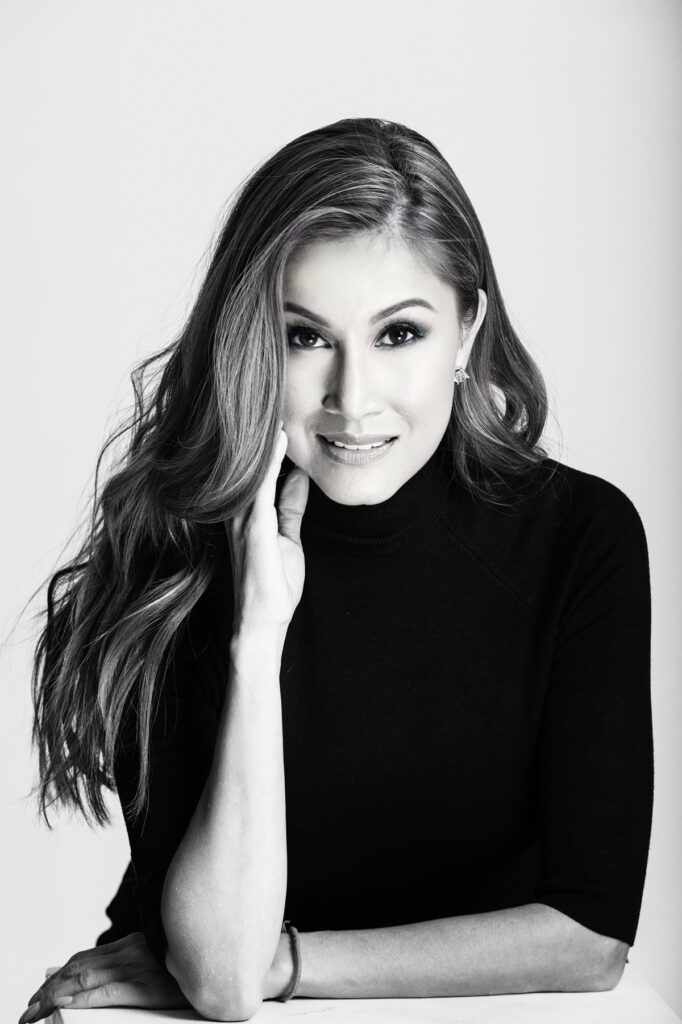 As the founder of The Chaless – an acclaimed spa, beauty and wellness concept – Anna Flores is a transformative leader in the city's beauty industry. With two decades of experience, she has launched multiple multi-award-winning independent spa brands in her career, utilising creativity and ingenuity to get results. She boasts a vast knowledge of skin management, helping clients to bring out their inner glow. She's also won numerous international and local accolades, and is a highly regarded expert in her field. thechaless.com
Platinum Winner, Best Life Coach
Coco Alexandra Chan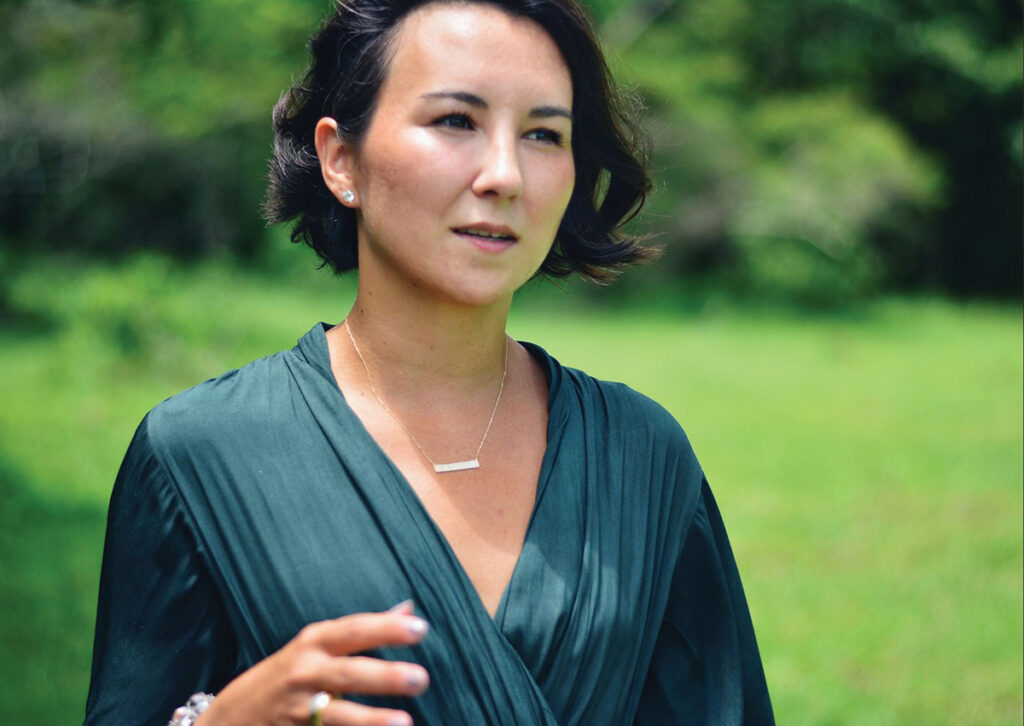 Coco Alexandra Chan is the co-founder of one of Hong Kong's leading digital communications agencies, Voltage X, as well as a soul coach, mystic teacher and best-selling author. She serves clients globally, supporting conscious leaders, visionaries and soulpreneurs, guiding them to create sustainable and soul-led businesses with lasting impact for future generations. With 17 years of marketing experience integrated with parapsychology and energy healing modalities, Coco is a passionate force for healing in the world. cocoalexandra.com
Platinum Winner, Best Independent Grocer
Feather & Bone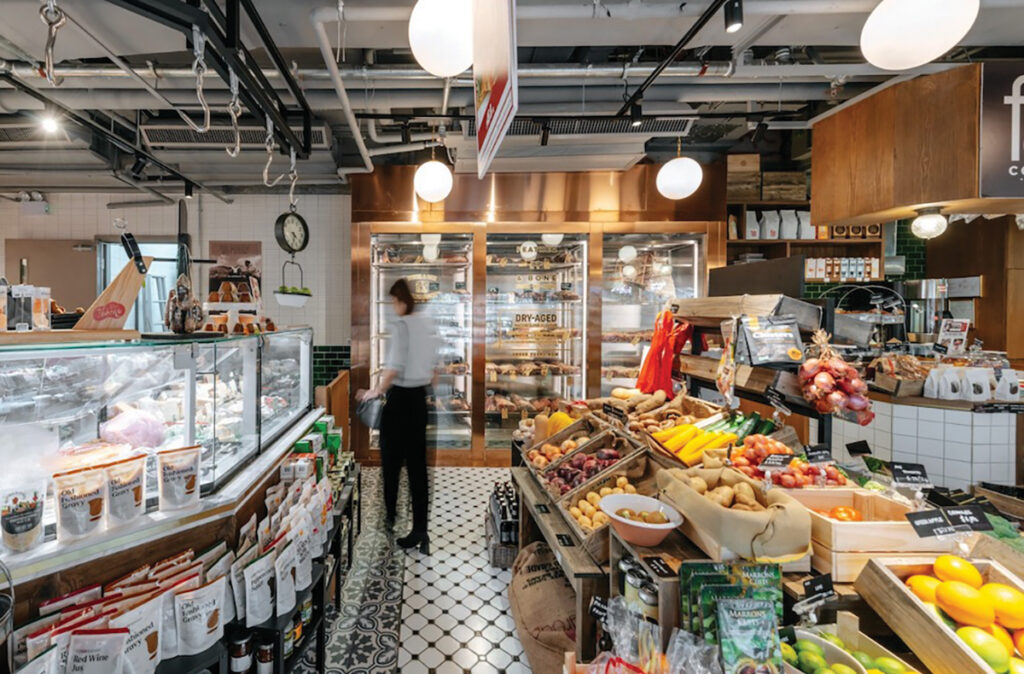 Feather & Bone are premium merchants of food and drink. They offer a butcher, deli and grocer spanning 10 locations across Hong Kong, with a 24/7 online shop too. The company works directly with farmers from around the world, allowing them to inspect and select their cuts of meat first-hand, without a middleman. They only select premium, top-quality beef and meat that is free from hormones, antibiotics and growth stimulants. featherandbone.com.hk
Platinum Winner, Best Mindful Jewellery Brand:
Flo Jewellery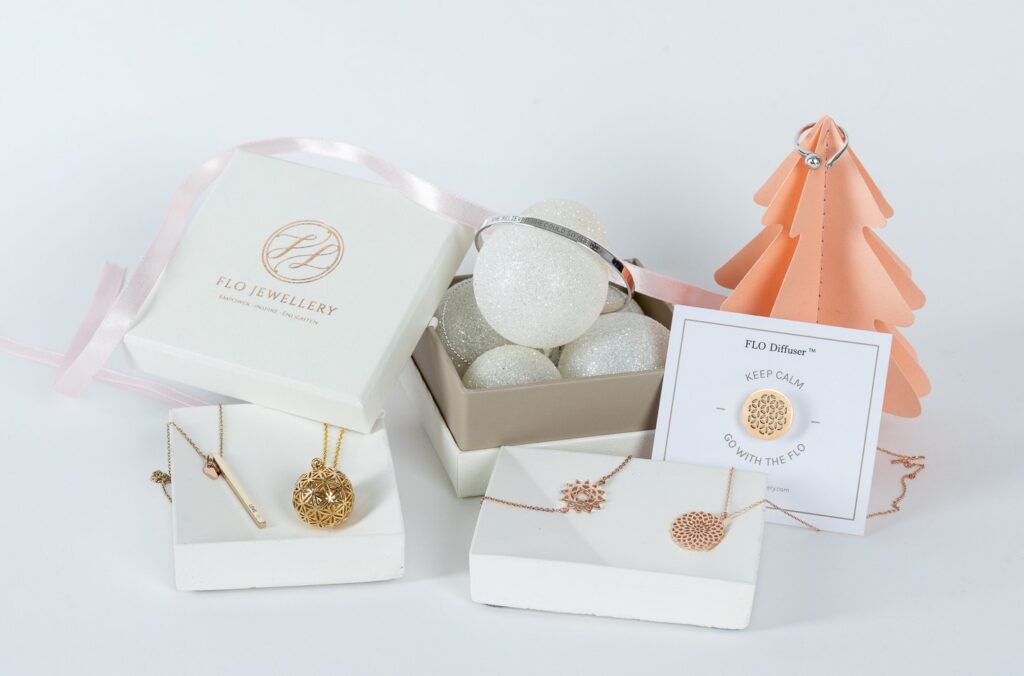 Inspired by nature, chakras and sacred geometry, Flo Jewellery is one of Hong Kong's most popular brands for beautiful, meaningful pieces. Founder Flora Chan is also an experienced spiritual guide, and will offer customers chakra readings with recommendations for suitable jewellery to help you find balance. Don't miss their cute Flo clip-on mask diffusers, to keep your mask feeling fresh all day long. flojewellery.com
Platinum Winner, Best Personal Trainer
Georgia Cutt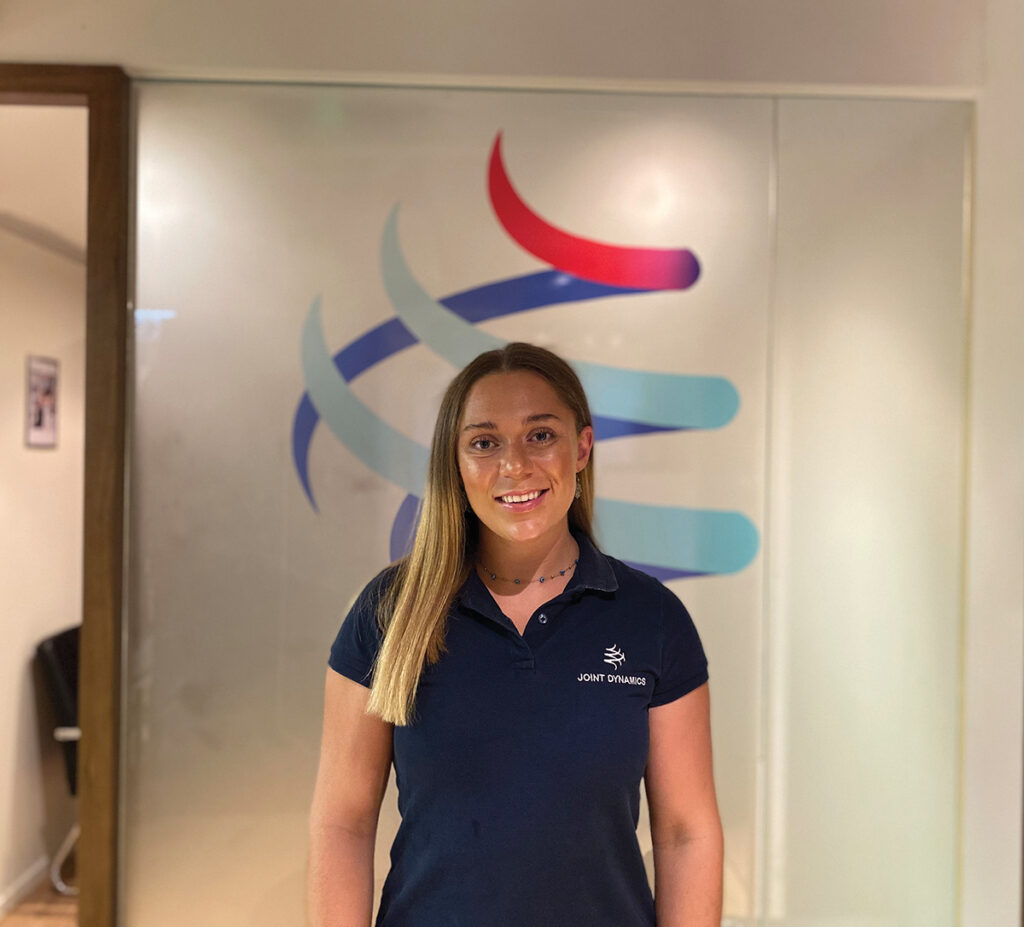 Georgia Cutt is a women's health-specific exercise physiologist and personal trainer. Her clients include women seeking to optimise their health during pregnancy, return to the gym after childbirth, and elite athletes, as well as those seeking guidance with chronic pain or transitioning towards menopause. She expertly blends research and science with practice, making her one of the city's most qualified experts. As a professional athlete, she understands grit and hard work, integrating her clients' unique rehab needs in every session. jointdynamics.com.hk
Gold Winner, Best Local Skincare Brand
GLOHS Natural Skincare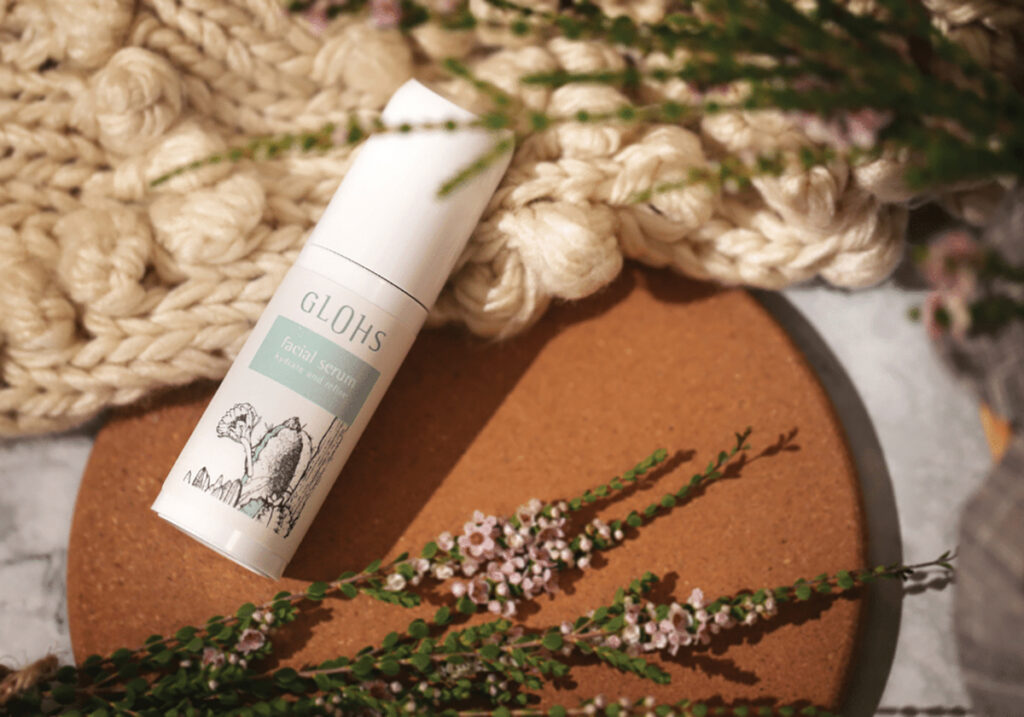 Founded in 2016, GLOHS is a natural skincare and health product line that strives to source globally from small, sustainable farms with high ethical standards. They work exclusively with producers who care about how their plants are grown, and minimise their impact on the environment. The result is high-quality, potent and effective products that work. GLOHS Community was founded in 2019 with the aim of sharing knowledge and news in the health and wellness space through blogs, events and workshops. glohs.hk
Platinum Winner, Best Bedding Brand
Hush Home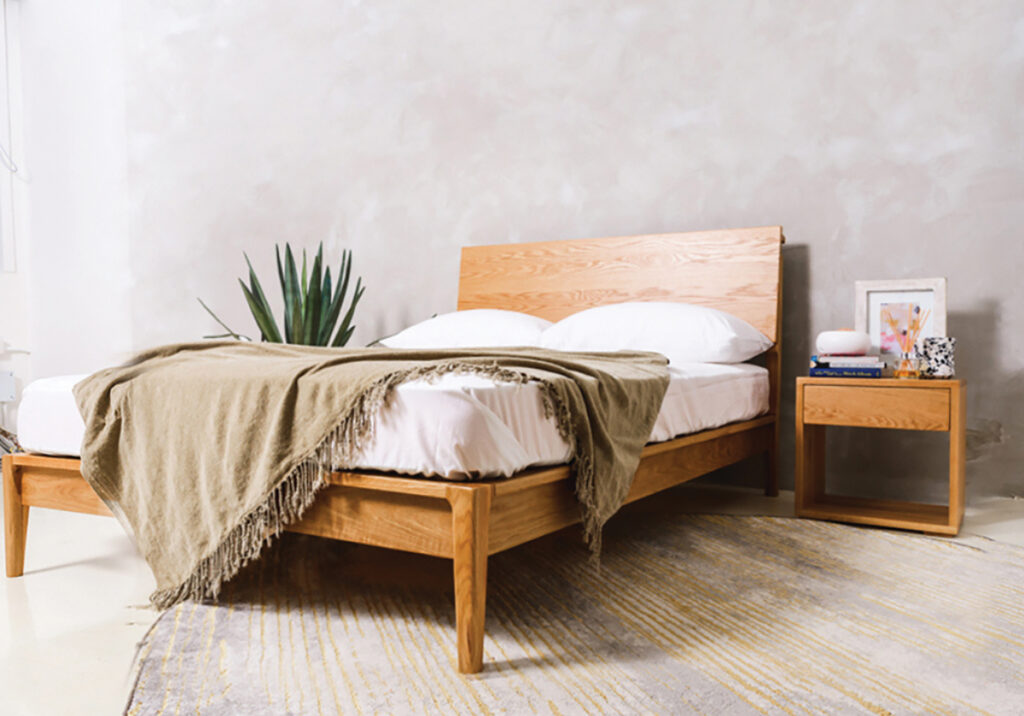 Developed by a wife-and-husband team for their family, Hush Home's sleep products and bedroom furniture range from comfortable mattresses and solid wood bedframes to insanely soft Egyptian cotton bedsheets. All products are sustainably made from the highest quality natural materials, which are certified to be the safest and best for families looking to sleep better and live better. This one-stop shop is the perfect place to up your sleep game! hushhome.com
Gold Winner, Best Home & Lifestyle Brand
Indigo Living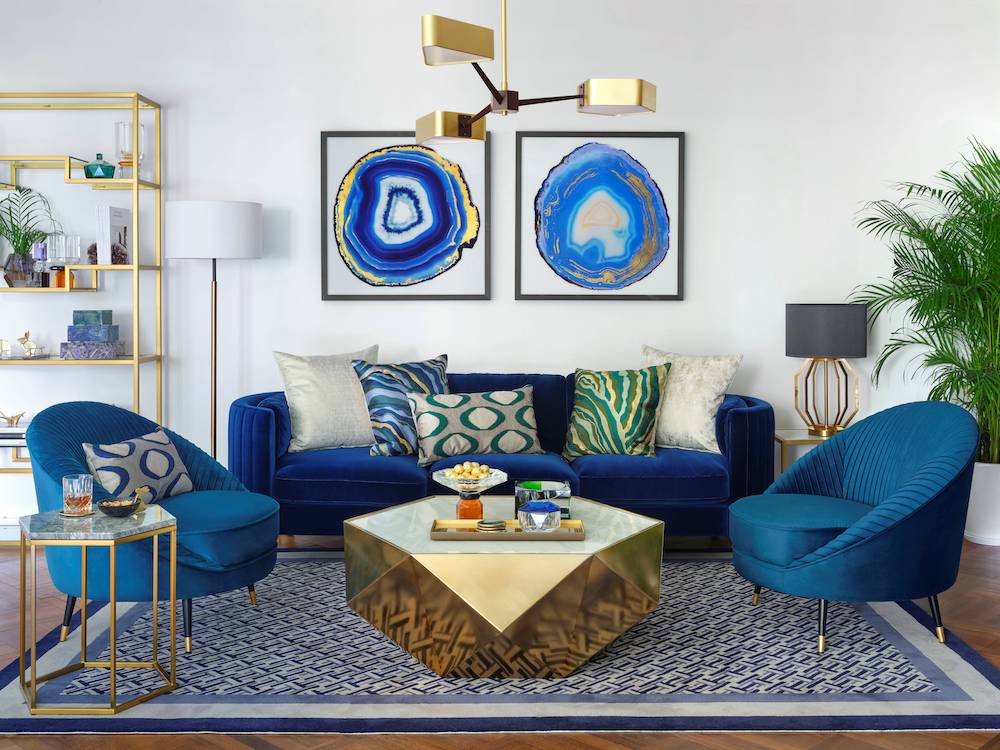 One of the city's most popular home and lifestyle brands, Indigo Living is known for its modern and attractive designs that are perfect for Hong Kong homes. Launched last year is their Tribe by Indigo line, which targets millennials and renters with multitasking modern pieces that are more streamlined and offer practical storage – perfect for Hong Kong homes! indigo-living.com
Silver Winner, Best Local Skincare Brand
Jan's Aesthetics of Nature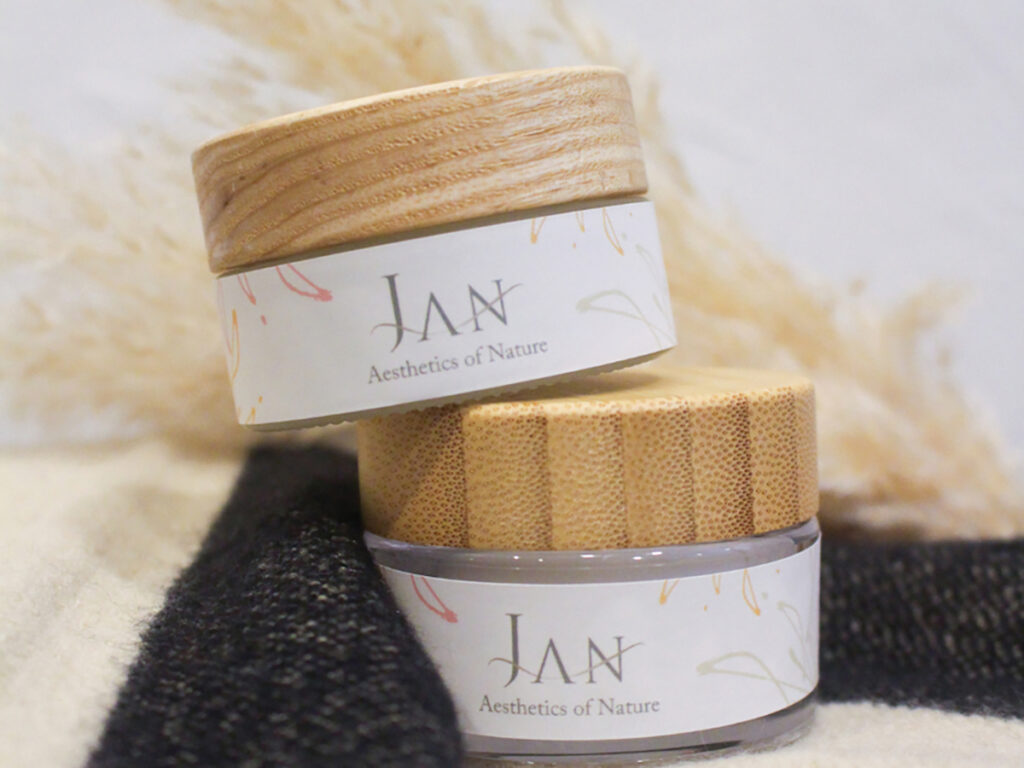 JAN is a tailor-made beauty brand launched by an accredited aromatherapist, which offers products and a bespoke beauty service designed to meet the unique needs of each individual customer. Harnessing the power of aromatherapy, customisation is at the core of JAN's philosophy. After an initial consultation to better understand a client's skincare needs, JAN's beauty experts will advise and develop a skincare regimen supported by the brand's effective and extensive product lines. janshk.com
Platinum Winner, Best Mindful Jewellery
Kajal Naina Fine Jewelry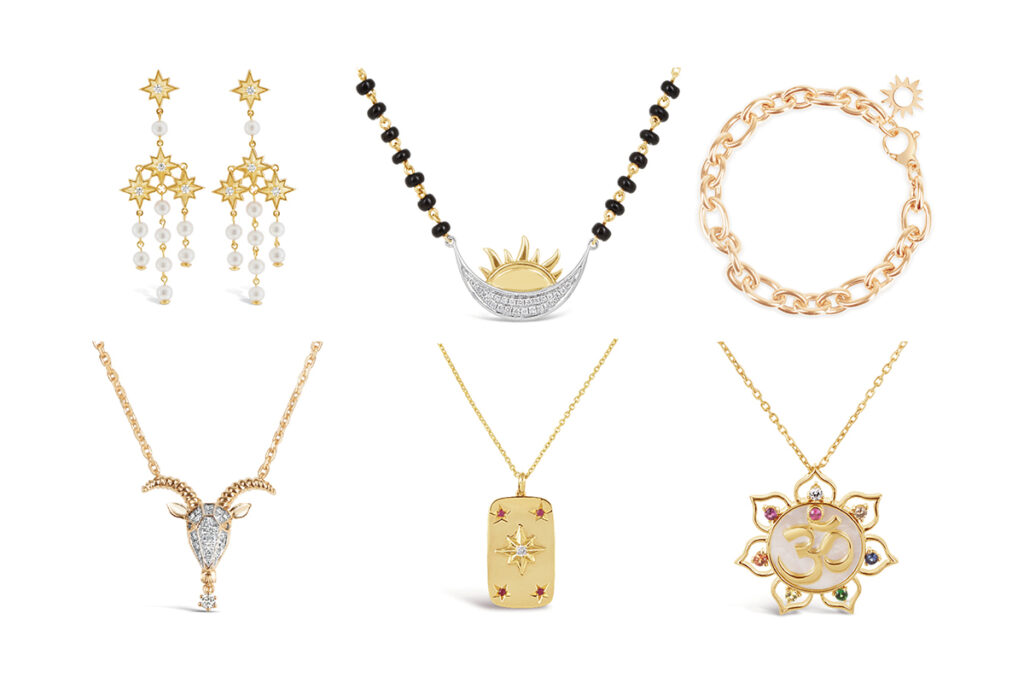 Kajal Naina Fine Jewelry is an award-winning global fine jeweller known for celebrating different cultures and symbolism in their thoughtful line of spiritually- inspired accessories. Each piece of jewelry is made to last and beautifully designed, and crafted with top-quality solid gold, diamonds, gemstones and pearls. Offering both a range of ready-to-buy collections and bespoke services, Kajal Naina breathes new life into everyday jewelry while striking the perfect note between meaningful and stylish. kajalnaina.com
Platinum Winner, Best Sound Healer
Malbert Lee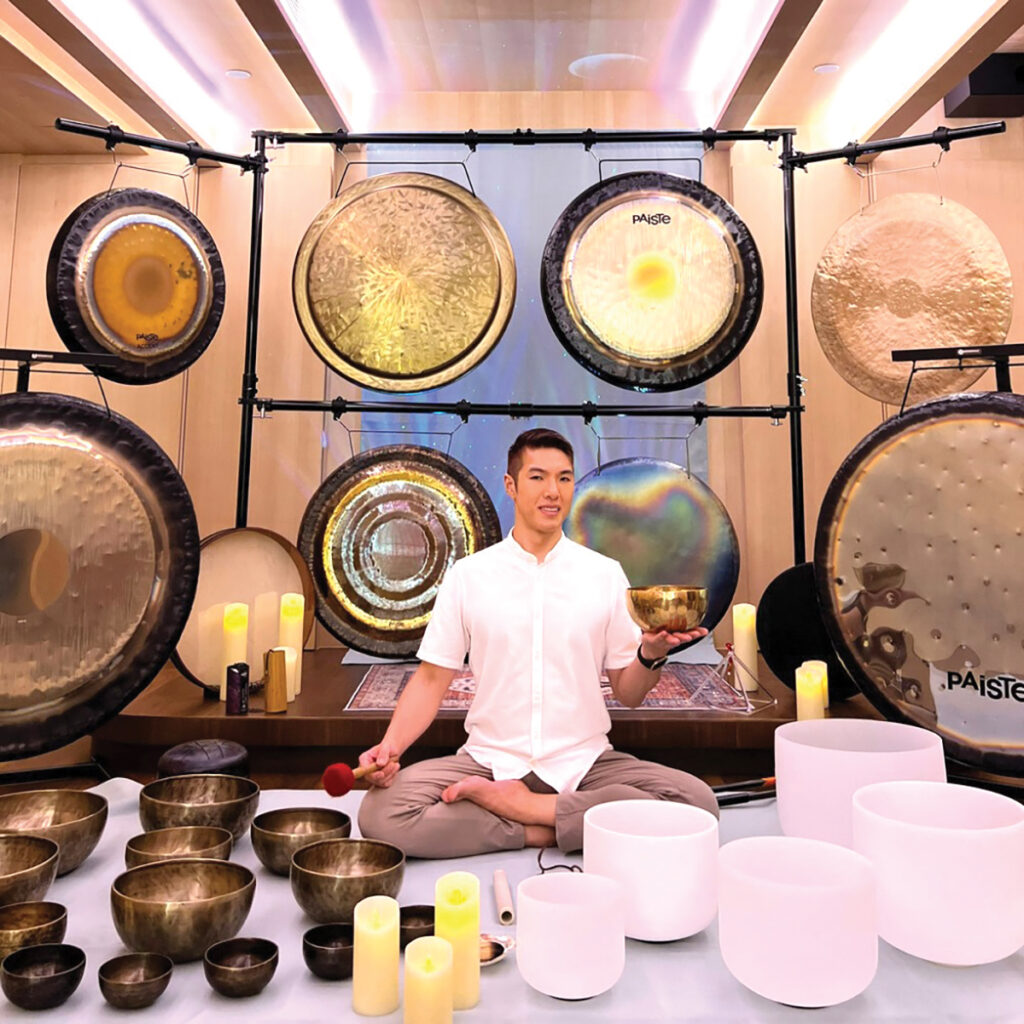 Malbert Lee is Hong Kong's leading sound experience facilitator. Driven by a passion to use sound to heal and de-stress, he is a lululemon brand ambassador and has trained under several internationally renowned masters. Malbert specialises in various instruments, such as gongs, singing bowls and crystal bowls. Besides offering classes and training workshops, he also performs at wellness festivals both in Hong Kong and beyond, including London, New York and Vietnam. Malbert's clients includes international hotels, luxury brands and corporations. malbertlee.com
Silver Winner, Best Alternative Healer
Michelle Harris International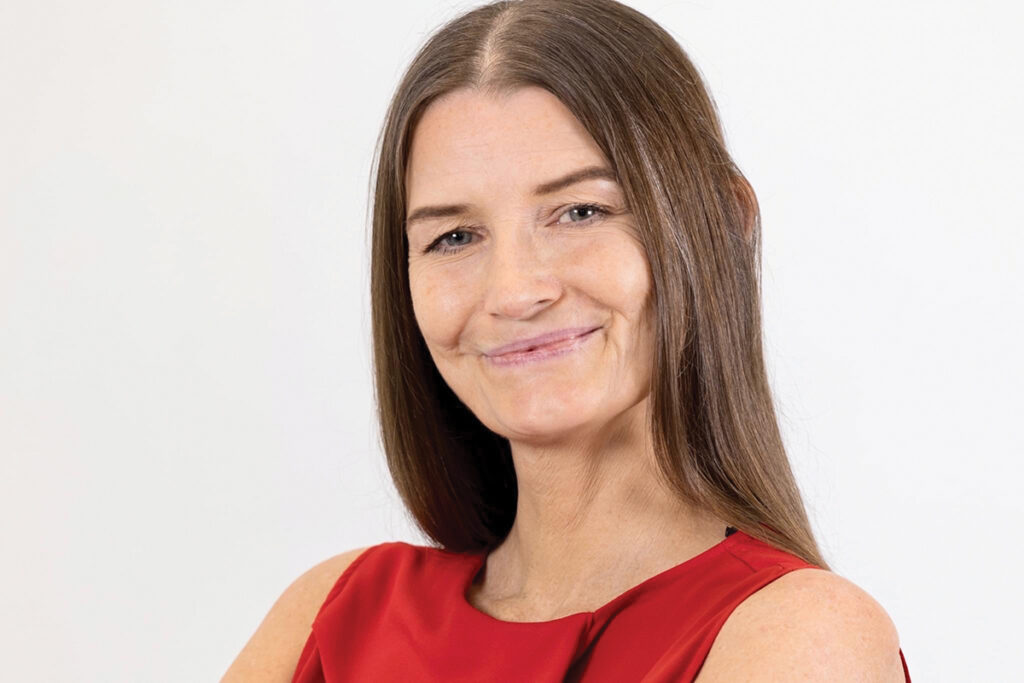 Best-selling author and sought-after local healer Michelle Harris has guided others to self-empowerment for 25 years. Drawing upon her inspiring journey, she shares authentic teachings through pioneering initiatives and signature programmes, mentoring clients to greater peace, growth and transformation. A mum, natural counsellor, master healer and empowerment mentor, she is also the founder of a crystal healing system, The Empowerment School, for kids and teens, and the highly popular Empowerment Dayfest Events and Women's Retreats. michelleharrisinternational.com
Gold Winner, Best TCM Doctor
Michelle Zhang, Balance Health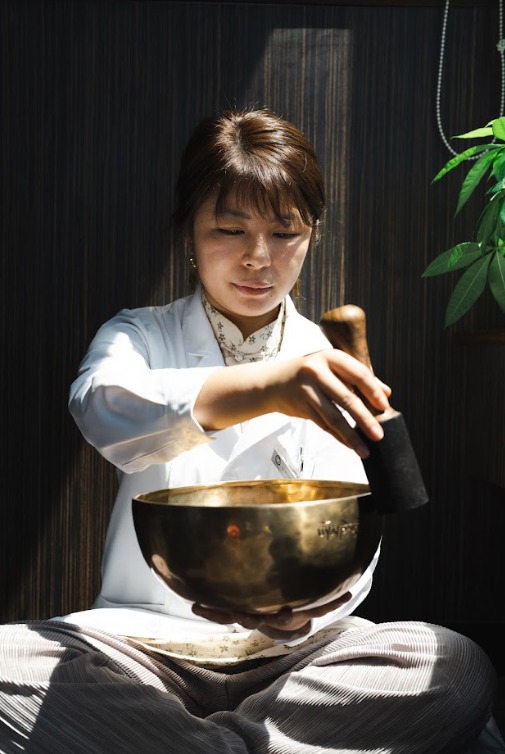 An extremely popular TCM doctor, Dr. Michelle Zhang is fascinated by the mind-body connection and approaches health issues in an empathetic and holistic way. In addition to being a registered TCM doctor, she also holds a Masters in Counselling. She is well-versed in using acupuncture and TCM to treat women's health issues, such as hormonal imbalance and fertility and chronic pain, as well as emotional challenges like stress and anxiety. She loves to integrate holistic techniques such as singing bowl into her treatments to put her patients at ease. balancehealth.com.hk
Gold Winner, Best Life Coach
Monica Browning, Courage Through Coaching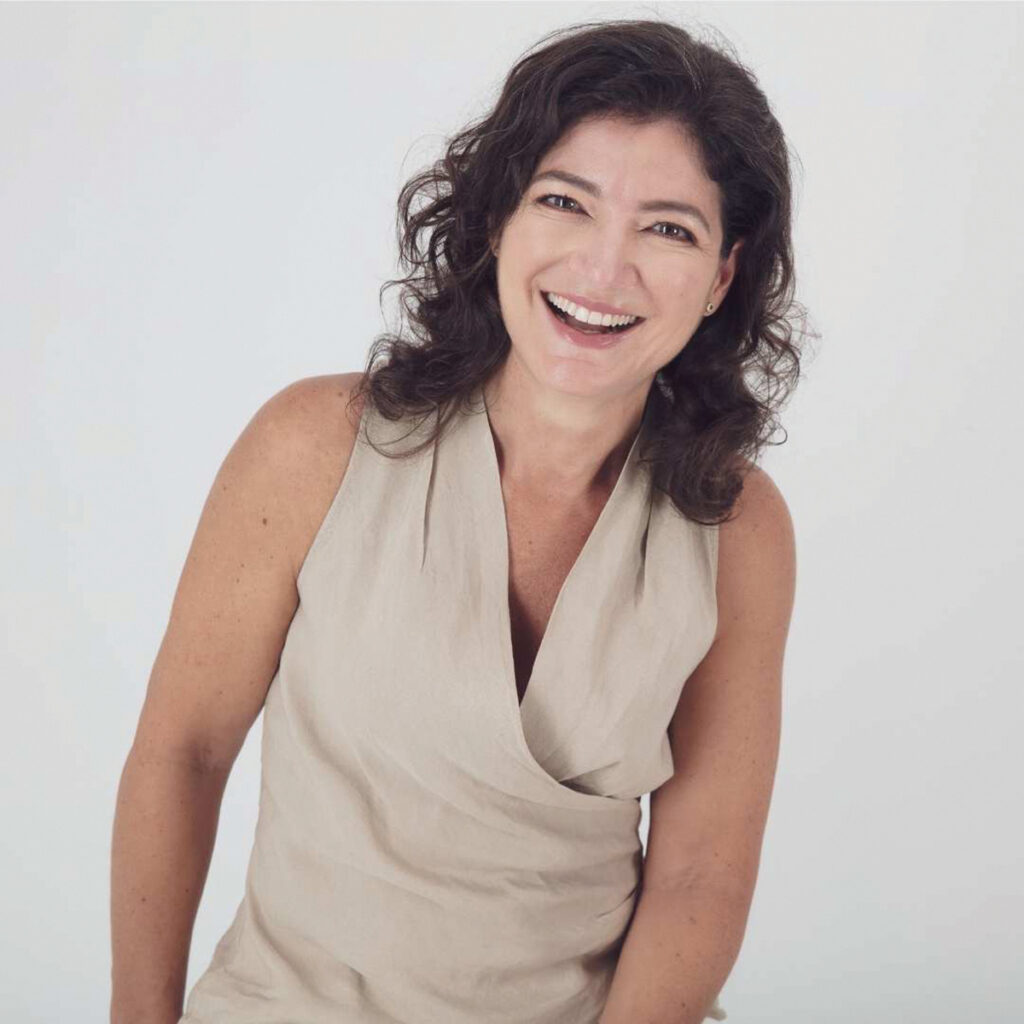 Helmed by life coach Monica Browning, Courage Through Coaching guides her clients through an empowered journey of self-discovery and personal growth. Through supported coaching, she helps others discover what it feels like to make life-affirming choices and value-based decisions that are right for them. Her specialty is helping anyone that is ready to connect with themselves at a deeper level, guiding them towards their dreams and goals, and a life of greater joy and purpose.
couragethroughcoaching.com
Platinum Winner, Best After-School Activity
MOVE Studio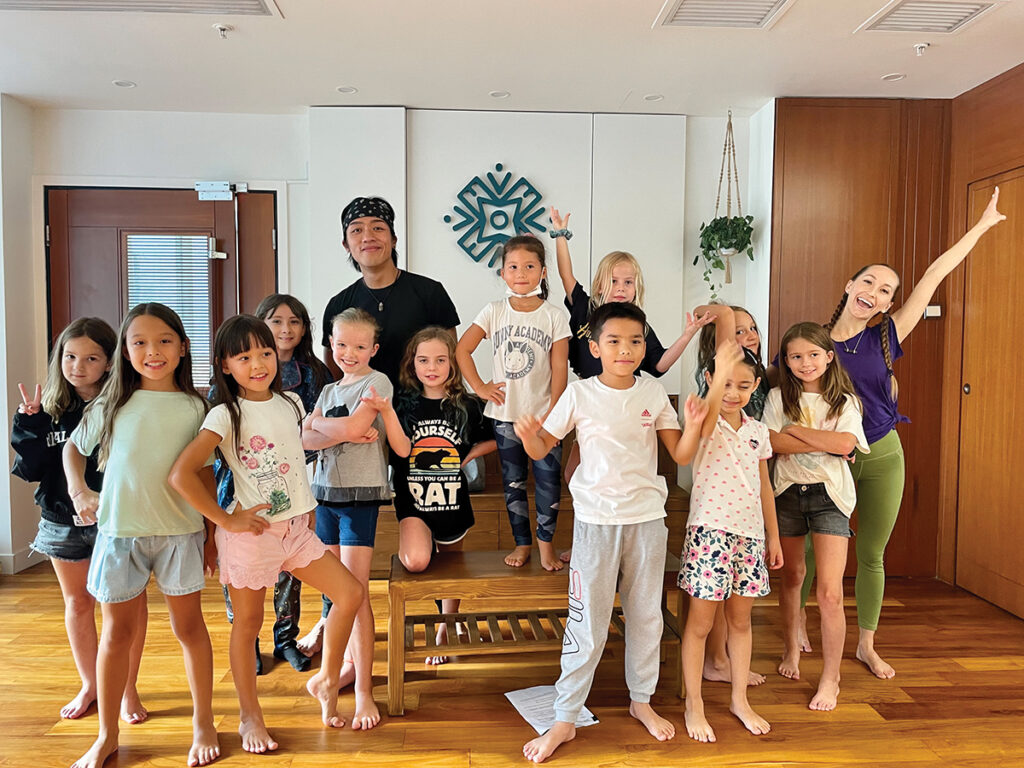 MOVE Studio is a unique boutique movement and wellness studio for people of all ages, located in the heart of Central. They offer a wide variety of open classes and kids' programmes, including various styles of dance, yoga, fitness and The Island GLEE Club, a performance school for aspiring young singers. MOVE welcomes everyone into their space, empowers kids through creative expression and inspires them to believe in their innate potential. Learn from the best and get ready to move at this fun-filled space! movestudiohk.com
Silver Winner, Best Personal Trainer
Nate Solia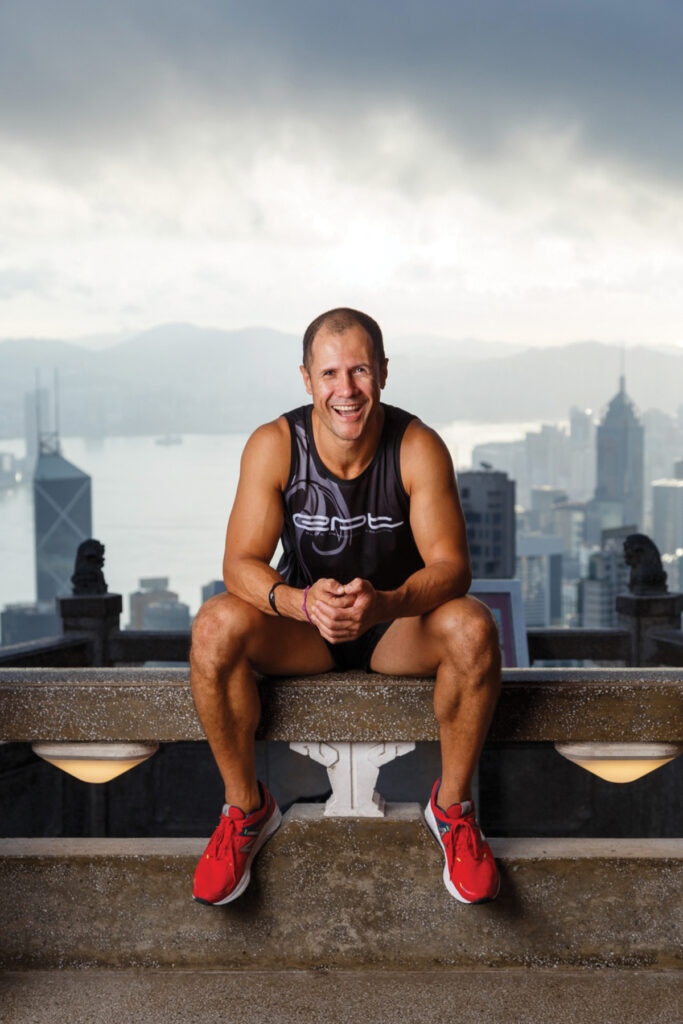 With his own boutique studio and osteopathy clinic, Elite Personal Training, Nate Solia and his team strive to support clients with corrective exercise, fitness, and nutrition coaching. This dedicated fitness practitioner started his PT journey in 1999, training stars like Taika Waititi back in his native New Zealand, before moving to Hong Kong in 2002. With decades of experience, Nate specialises in holistic training and wellness, offering one-on-one, small group classes, virtual training, and osteopathy. eliteptstudio.com
Silver Winner, Most Beautiful Cafe
Pane e Latte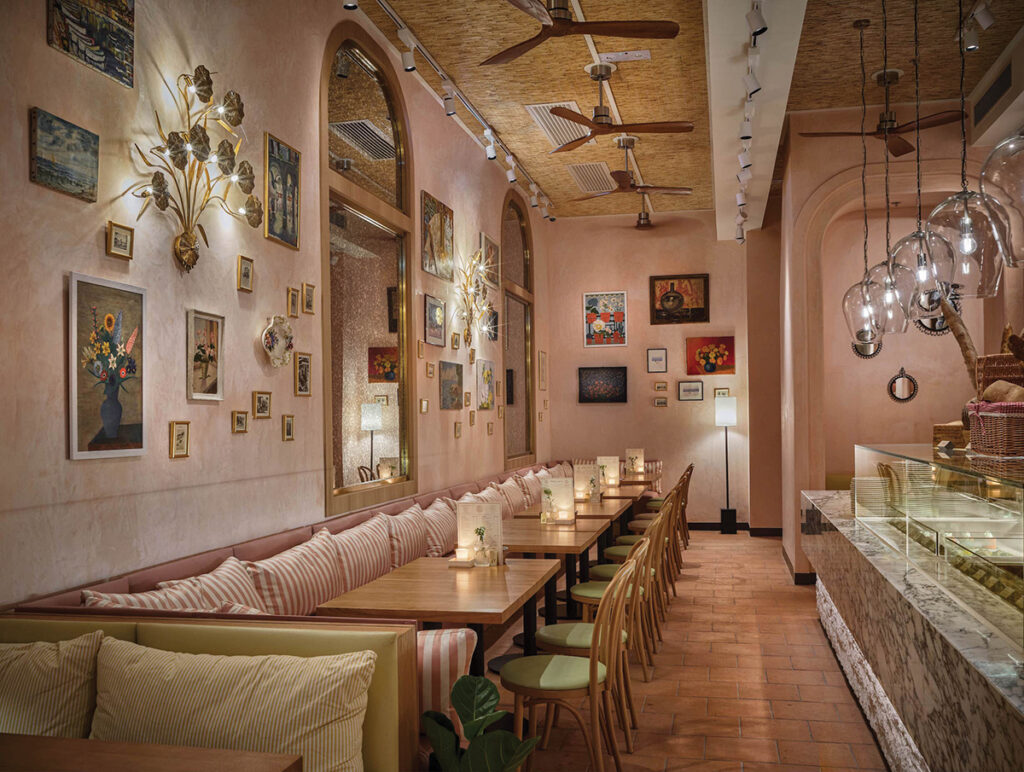 Pirata Group's bakery cafe, Pane e Latte, evokes home comforts in a photogenic space right on Stanley's waterfront. Customers flock to this all-day dining destination for their artisanal breads, pastries, cakes, pizza al taglio, and focaccia sandwiches, all displayed on their enormous marble countertop. Come for the Italian coffee, stay for the wine and cocktail menu to pick you up after a day by the sea. With its high ceilings, sugary pink and pistachio interiors and candy-striped details, it's no wonder it's an Instagrammer's favourite. paneelatte.hk
Platinum Winner, Best Kids' Sports Club
Rugbytots Hong Kong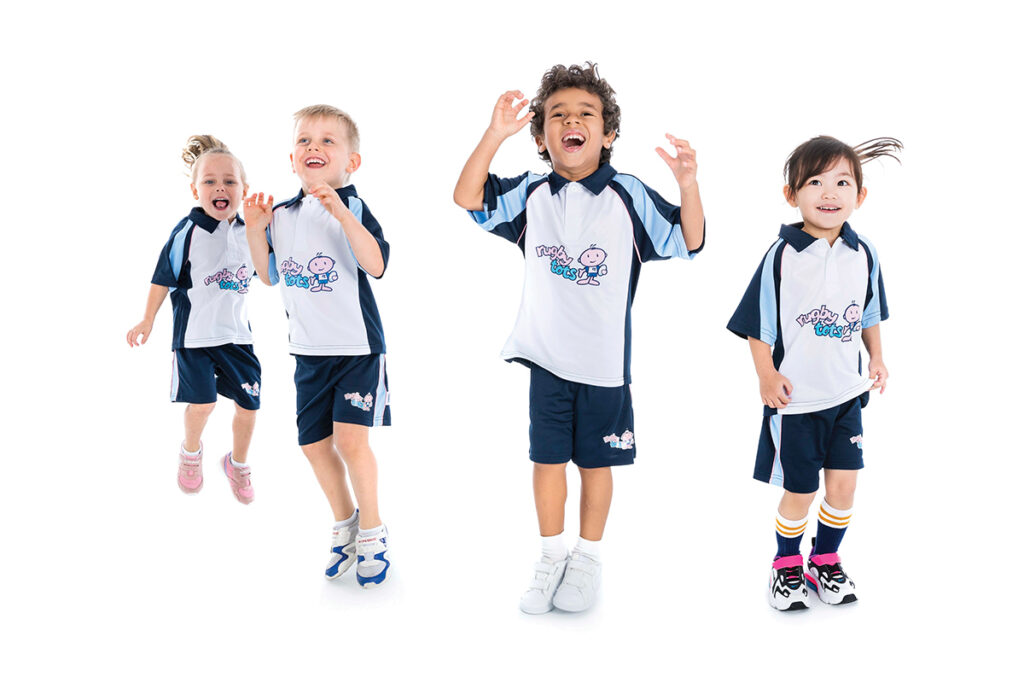 For the second year in a row, Rugbytots Hong Kong tops the list for best children's sports club! Their structured yet undeniably entertaining rugby-based play sessions take kids on a journey of sporting discovery and adventure, with the city's most engaging and energetic coaches supporting them every step of the way. Their classes are fast-paced, fun, and educational, with children learning how to work both independently and in team settings. rugbytots.hk
Platinum Winner, Best Day Spa
Sense of Touch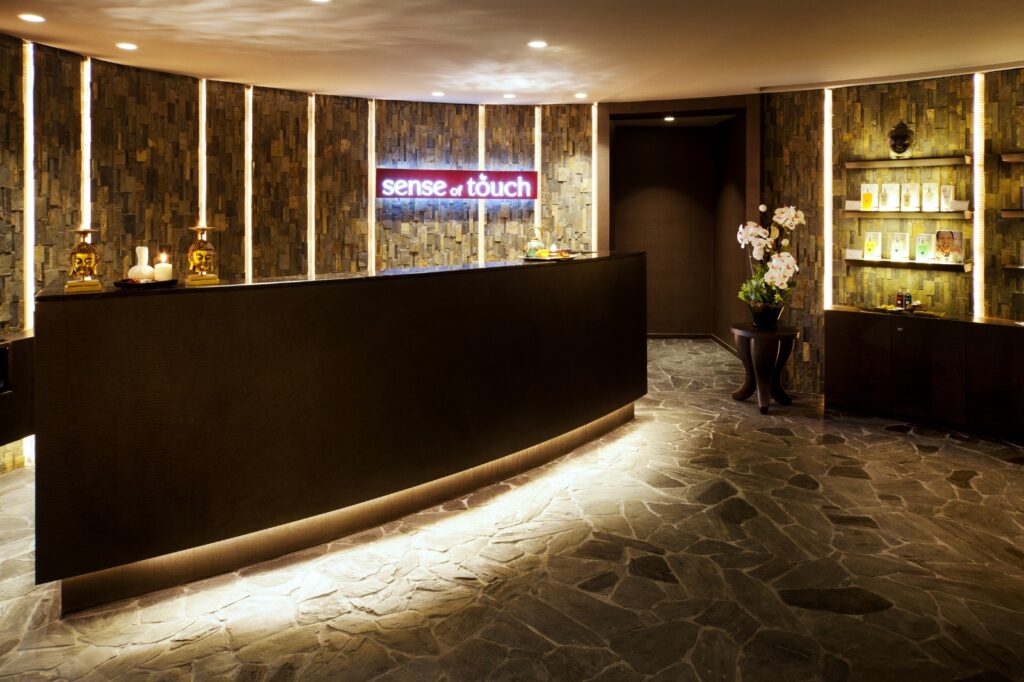 With 20 years at the forefront of Hong Kong' spa scene, Sense of Touch has always been committed to introducing new and innovative spa and beauty treatments in a clean and calming space. With excellent training and warm customer service, this longtime Liv favourite is also beloved by our readers for its comprehensive service. Outlets in Central, Tseung Kwan O and Repulse Bay. senseoftouch.com.hk
Platinum Winner, Best Learning Support
SPOT Children's Centre
SPOT Children's Centre is Hong Kong's leading paediatric clinic, with a team dedicated to holistic, evidence-based care of children and families. SPOT offers assessment, support and therapy for kids with medical, developmental and learning needs, and employs a trilingual team of passionate psychologists, counsellors, speech and language therapists, occupational therapists, physiotherapists and specialist teachers. Families are in safe hands at this top-ranked clinic, which supports children from birth up to 18 years. Locations in Central, Wong Chuk Hang, Kowloon Bay and Discovery Bay. spot.com.hk
Gold Winner, Best Healthy Dessert
Sweet Secrets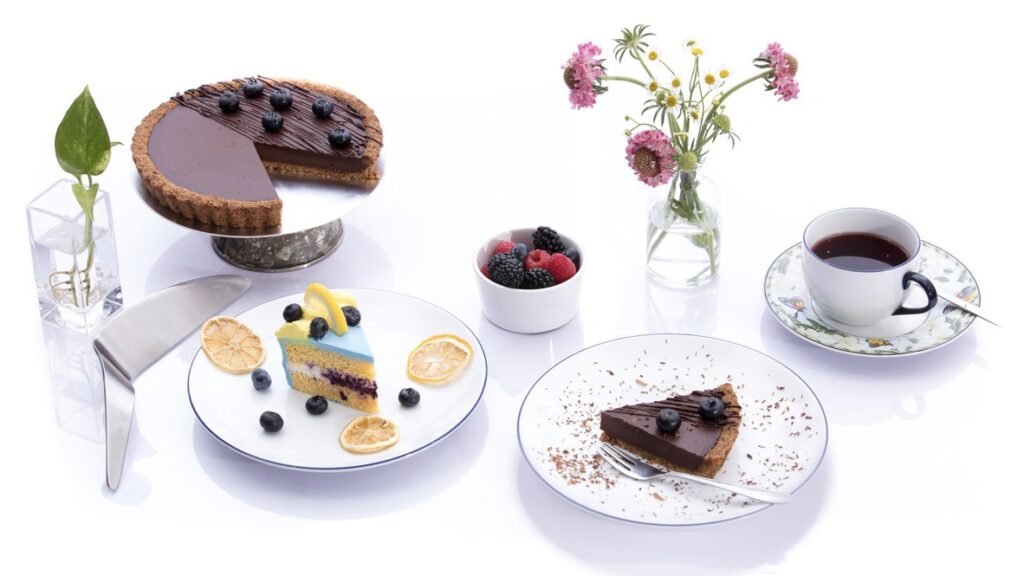 One of Hong Kong's pioneers of inclusive eating, Sweet Secrets offers cakes for all kinds of allergy and food intolerance sufferers. Think gluten-free, vegan, plant-based, keto, dairy-free, eggless and sugar-free cakes, cookies and desserts that look as good as they taste and that everyone can enjoy, regardless of their dietary requirements. sweetsecrets.com.hk

Silver Winner, Best Day Spa
The Feel Good Factor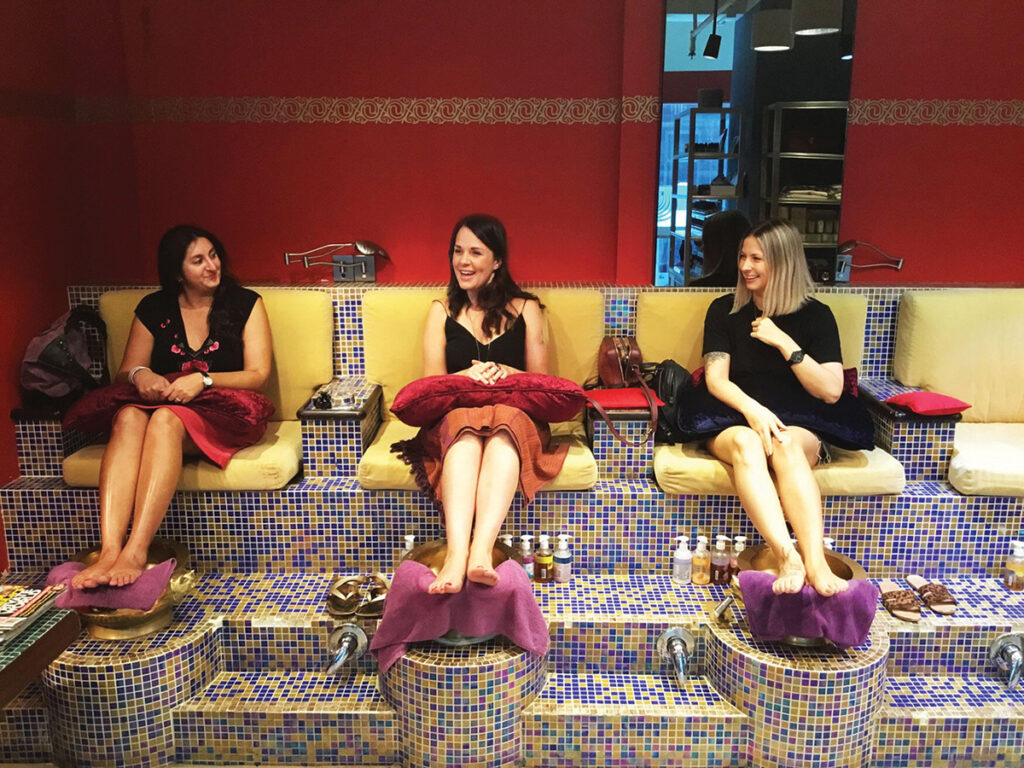 Open since 1999, The Feel Good Factor was Hong Kong's first specialist nail salon. Not just another day spa, this pioneering establishment boasts clients from ages three to 93, offering a welcoming and relaxing ambience where customer care and hygiene are the top priorities. Owned and managed by mother-and-daughter team Helen and Emma since 2008, this well-loved gem in the heart of Central is a must-visit for the city's beauty buffs. feelgoodfactor.com.hk
Gold Winner, Best Local Activewear Brand
The LFG Squad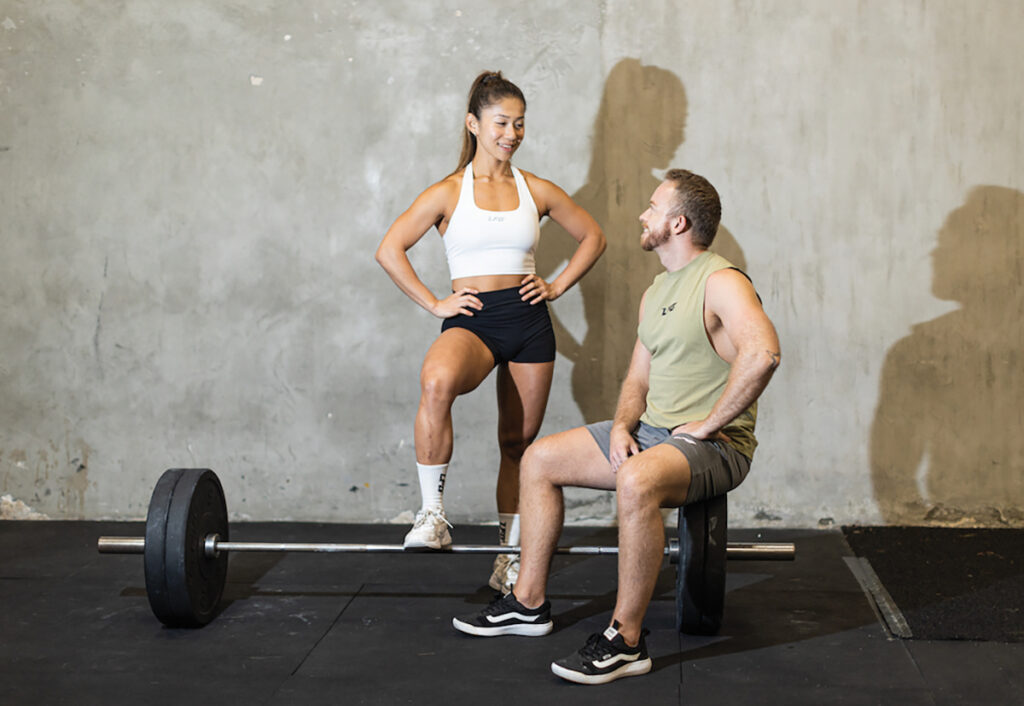 The LFG Squad is an athletic activewear brand known for its collection of comfortable yet functional clothing and training gear. Founded by powerlifter Stella Lee, LFG was created in response to a gap in the sportswear market for women in strength sports, particularly in Asia. The brand reflects the grit and tenacity that its wearers put into the gym day in and out, and has expanded beyond the shores of Hong Kong to become an international brand offering global shipping. thelfgsquad.com
Platinum winner, Best Yoga Studio
The Yoga Room HK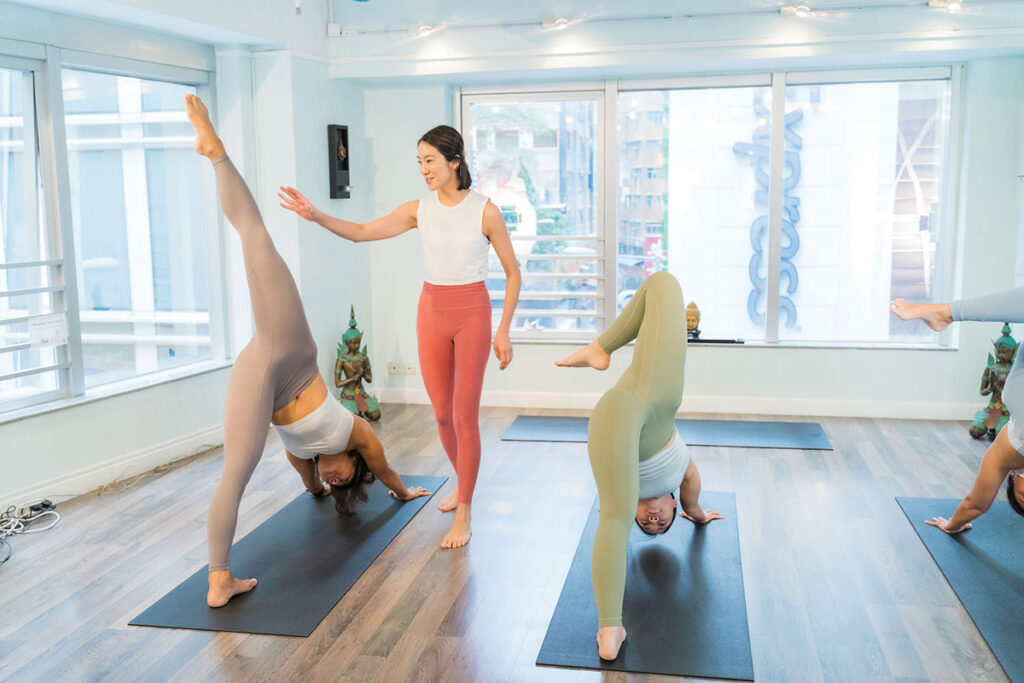 Established in 2008, The Yoga Room is a boutique studio offering over 10 classes daily across four floors in Sheung Wan. Their schedule features yoga and fitness offerings in small, personalised groups including antigravity aerial, singing bowl and gong meditation, pre/post natal, HIIT, TRX, Pilates, and more. This community-centric small business is also home to workshops and teacher trainings by renowned local and international experts. This safe space brings balance and positive energy to Hong Kong's fitness community. yogaroomhk.com
Platinum Winner, Best Health Coach
Tricia Yap, Limitless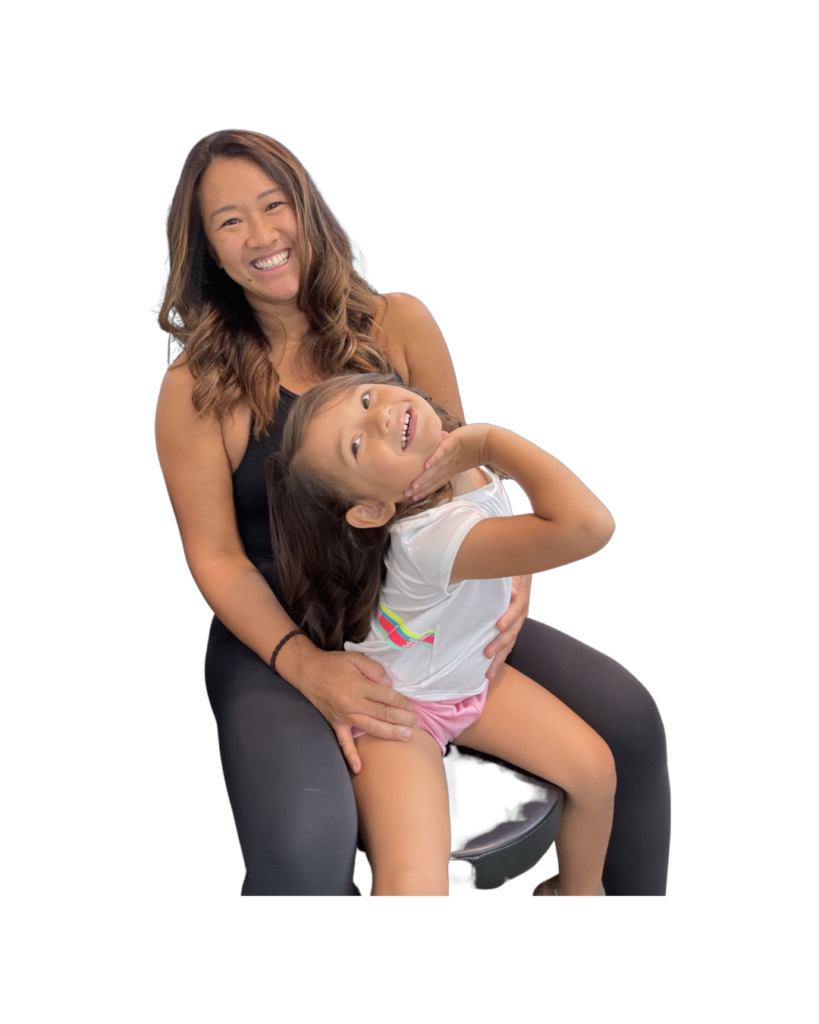 Wellness guru Tricia Yap, founder of Limitless Gym, is highly in-demand for her practical and passionate approach to long-term, sustainable health. She favours long-term results over quick fixes and extreme dieting, and takes a whole-body approach to your wellbeing. A functional medicine health coach, she will customise a plan for you that factors in your age, lifestyle, hormones and overall health profile. limitless.hk