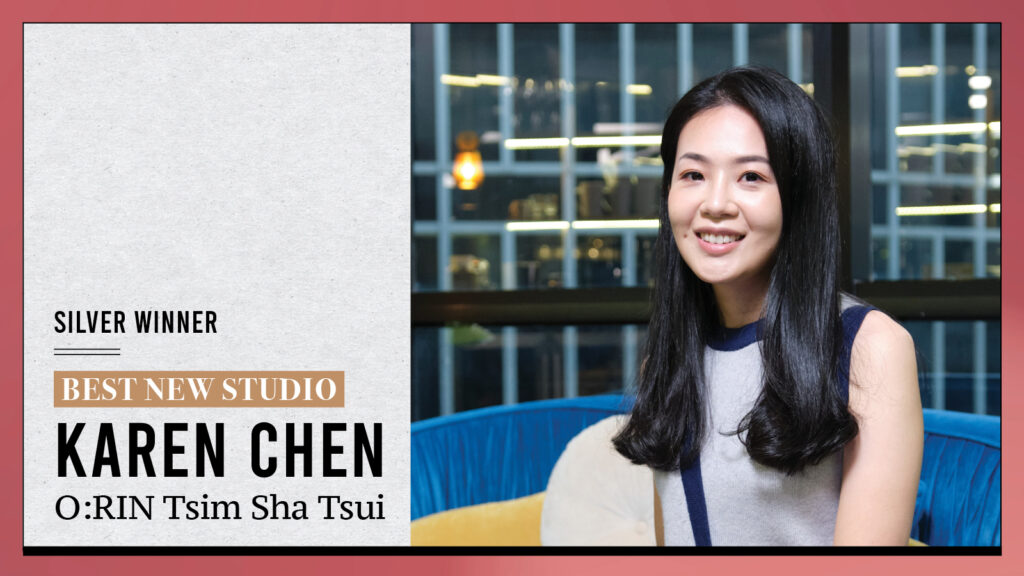 Offering private and small group Pilates and Gyrotonic classes, O:RIN has expanded from its Quarry Bay premises to a beautiful new studio in Kowloon. We speak to founder Karen Chen about her Pilates journey.
Tell us about how you came to discover Pilates. 
When I worked in the finance industry, my body was always tired and I suffered from chronic back pain. To heal my fatigue and relieve the constant pain, I tried Pilates and Gyrotonic. Both disciplines helped me to rebuild my body, mind and spirit. I wanted to help others discover these transformative modalities, and so I decided to open O:RIN. Through Pilates, I strengthened my core muscles, which supports a proper alignment of the spine and improved my posture. The stretching and pulling alleviated my back pain as well. Gyrotonic greatly increases my range of motion, reduces joint stiffness, and improves blood circulation around the joints. This is particularly helpful for me as I suffer from arthritis, and I find that Gyrotonic helps me maintain mobility.
Why do you think it's important to work out in beautiful spaces? 
Our goal is for every student to leave O:RIN with improved physical abilities and a rejuvenated state of mind. Our TST branch uses a gentle palette of neutral earth-toned colours to calm the mind and provide a sanctuary from the city outside. We chose curved furniture to make the space more welcoming and intimate. The big windows take in natural sunlight and offer great views. The overall look and feel is very different to our Quarry Bay outlet, with its terrazzo tiled floors and pink and forest green palette.
What do you think so many readers voted for O:RIN TST?
I think we won this award because our clients appreciate the thought and effort we put into the design of our new studio. We emphasise the body-mind connection and strive to create a very special experience at O:RIN. By offering small classes with a maximum of four students, we are able to focus on fluid movements between exercises, allowing our clients to reconnect with their body, breath, and sense of wellbeing and wholeness.