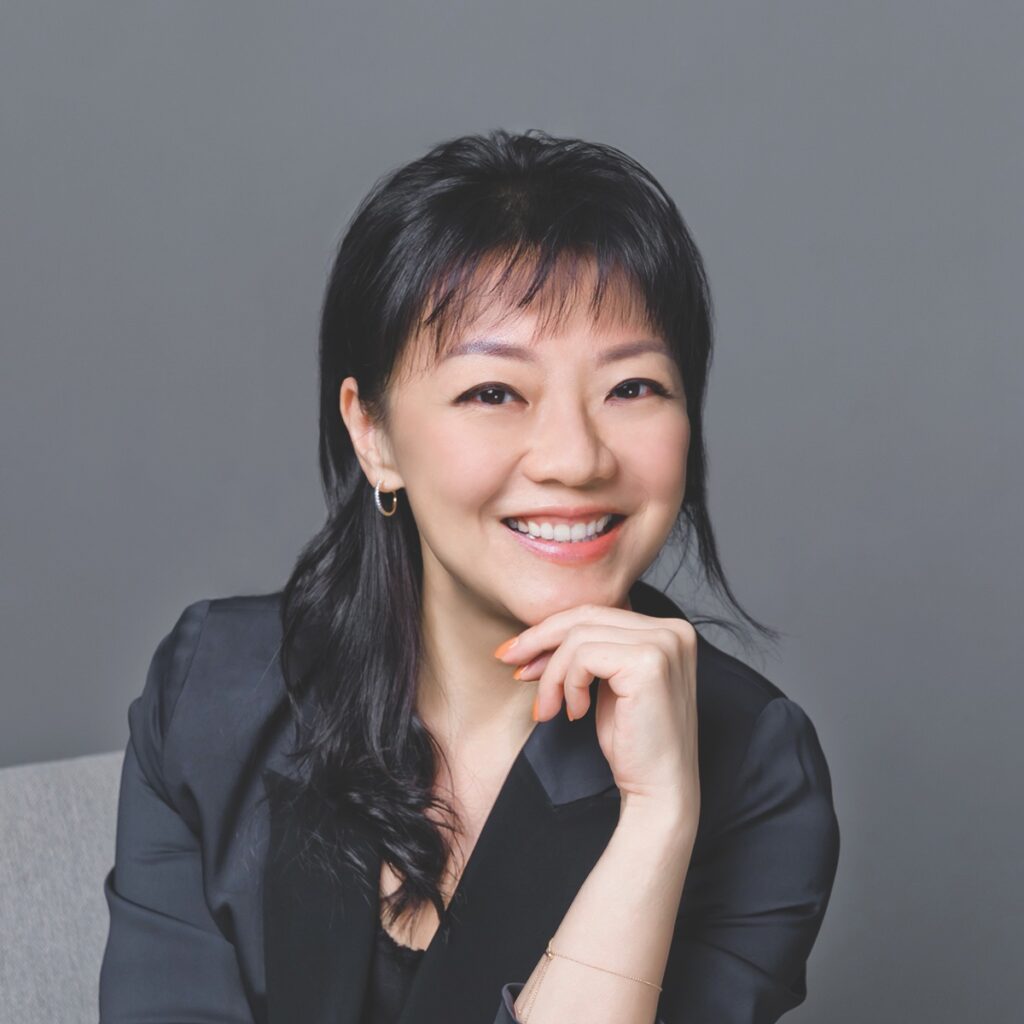 The MD of Vegware Hong Kong, a global compostable food packaging company originated in the UK, Ceicy Wong is on a mission to divert food and packaging waste from Hong Kong's landfills. She tells Liv about Hong Kong's plastic crisis, and what she plans to do about it. 
Tell us about Hong Kong's disposable plastic situation.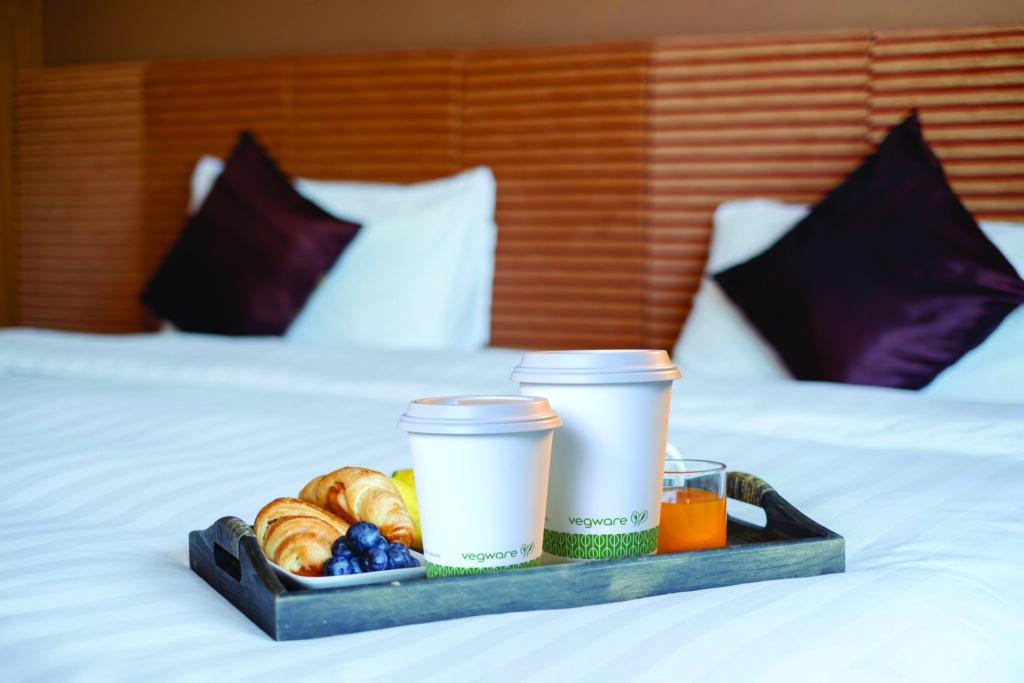 It's overwhelming. About 30 to 40 percent of the waste that goes into landfills in Hong Kong is food waste, much of which comes in various types of plastic packaging. We urgently need a solution, as our landfills are already at capacity. At Vegware Hong Kong, our focus is on developing compostable food packaging using plant-based materials. It breaks down along with the food, and turns into compost. 
Has the situation improved in recent years? 
Definitely. People are much more aware of recycling, and everyone tries to reduce waste and reuse containers. But we have a population that's only getting bigger – we're at 7.96 billion people in the world now, and our population is expected to reach 9.8 billion by 2050. We need to think of a solution that goes beyond simply manufacturing more products to meet demand. Let's face it: how many reusable totes and water bottles do we have in our cupboard? A compostable option that closes the loop is one sustainable alternative to our waste problem.
How have local businesses responded to
the products?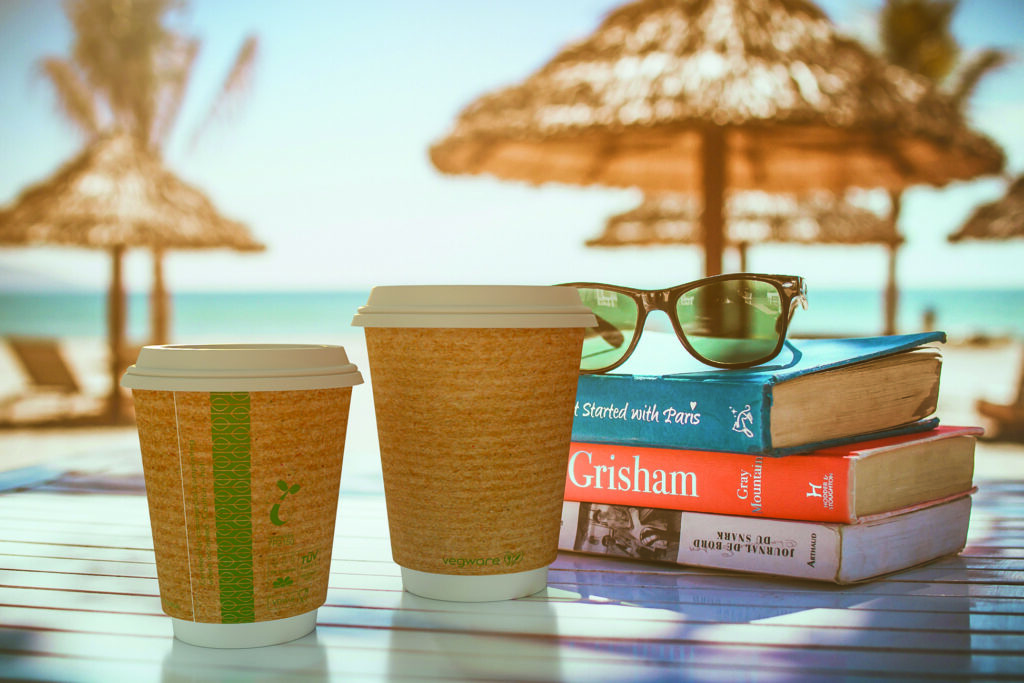 Very positively. People are keen to use compostable or biodegradable packaging, and the knowledge of this type of product has increased in our seven years of operation; people are keen to move away from plastics. Our challenge now is to achieve zero waste in Hong Kong's food sector. There are no guidelines or regulations right now that say that businesses must use compostable or plant-based packaging, and we want to do our part to move the needle in the right direction.
Tell us more about PLA cups. Are they really
fully recyclable? 
PLA, or polylactic acid, is a bioplastic made entirely from corn. It's almost indistinguishable from plastic to the average consumer, and is a very effective material to make containers for cold drinks and straws. It's designed to break down with food, but it requires certain conditions – a moist environment and bacteria – in order to decompose effectively. We work with a local recycling firm, ECPAL, to compost our PLA cups at their dedicated facility. It's unfortunate that nothing truly degrades in the landfill, but processed responsibly, PLA cups are a wonderful solution.
What does success look like to you?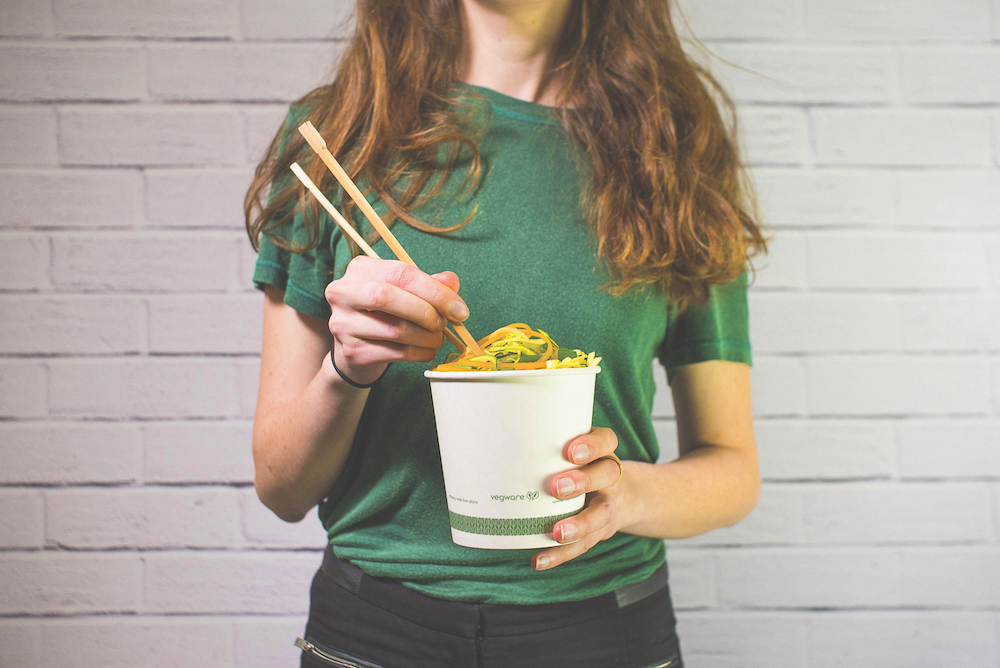 I've been asking myself this question too; it's something I reflect on a lot. What are my goals to help Hong Kong become more sustainable? For me, I want to work with the government to ban polystyrene in the F&B industry, and to restrict plastic packaging as a whole. Sometimes I take a walk through the supermarket, and when I see all the different plastic containers, all destined for the landfill, I think about how much work there is still to do.
What else do you do to promote sustainability in Hong Kong? 
Education is a huge part of what we do, and we are passionate about knowledge sharing. We are always happy to educate the public about compostable packaging and why it's so important. Our social media accounts are full of information in both Chinese and English – follow us on our social media channels (Instagram, Facebook) to learn more!
Where do you see your business going in the next five years? 
We really want to promote composting outside of Hong Kong, moving into mainland China and Taiwan. We want to share compostable packaging with the region and reduce landfill waste across Asia. We also want to set up a community fund to support more local farmers. There is actually a high demand for compost in Hong Kong, so we want to enhance the circularity of our products by sharing our compost with them to help them grow their crops.
What's something you wished more people knew about the plastic crisis?
That it's truly an uphill battle. There are so many different forms of plastic, and so many uses for it. Just think about all the testing kits that have been used and discarded in the past few years. At Vegware Hong Kong, we want to help with reducing waste to landfill food waste crisis. Creating excess food generates unnecessary methane, which is then released into the air and contributes to climate change. We want to get really good at helping to reduce food waste, and to encourage everyone on composting, as well as do their part to reduce, reuse and recycle.
Read more: 10 inspiring women-owned wellness brands we love!
In partnership with Vegware