Let's hear it for the girls! As part of Liv's Small Business Guide, we were thrilled to collaborate with some of our fave local partners. In this instalment, we highlight inspiring women entrepreneurs who are spearheading their own wellness businesses. Learn more about 10 of the best women owned wellness brands in Hong Kong.
Blissup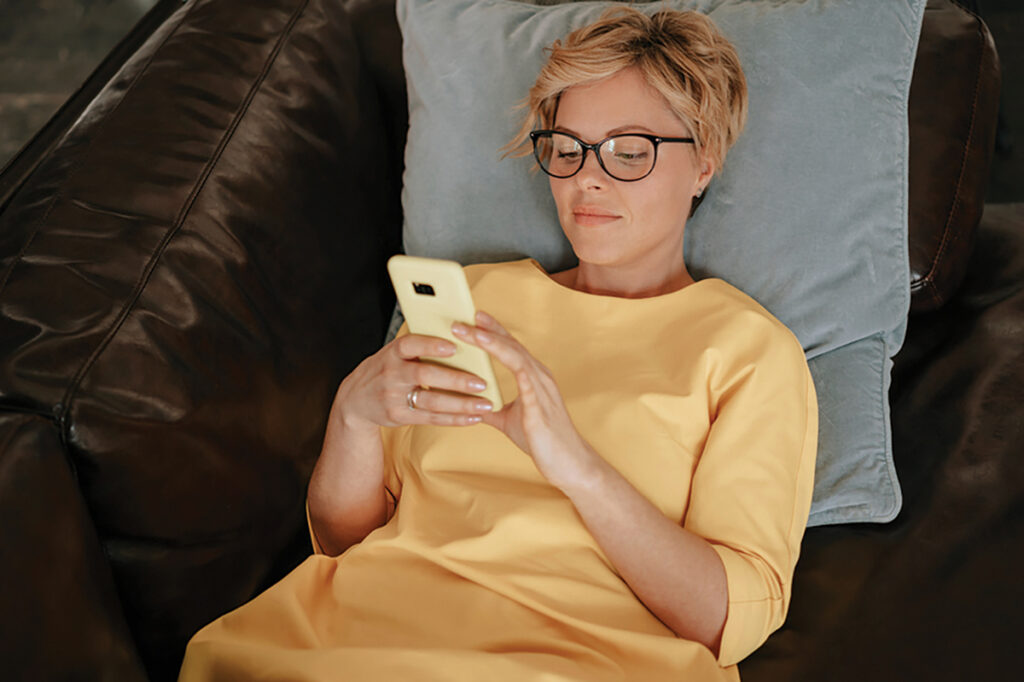 Do you feel insecure, dissatisfied, or that you're not currently the best possible version of yourself? It's time to find out what's holding you back, discover your purpose, and find happiness and meaning – and an experienced coach can help get you there. Blissup offers personal and professional development through transformational coaching, clinical hypnotherapy and Rapid Transformational Therapy (RTT), an award-winning modality therapeutic approach pioneered by acclaimed British therapist, Marisa Peer.
About the founder: Alice Gossé is a coach, clinical hypnotherapist and RTT practitioner. She has a special interest in childhood development and trauma, and in their potential impacts on physical and mental health alongside stress. Her philosophy is that although the mind may be complex, you don't need a lifetime to master and change it – just a bit of outside help.
Classical Pilates HK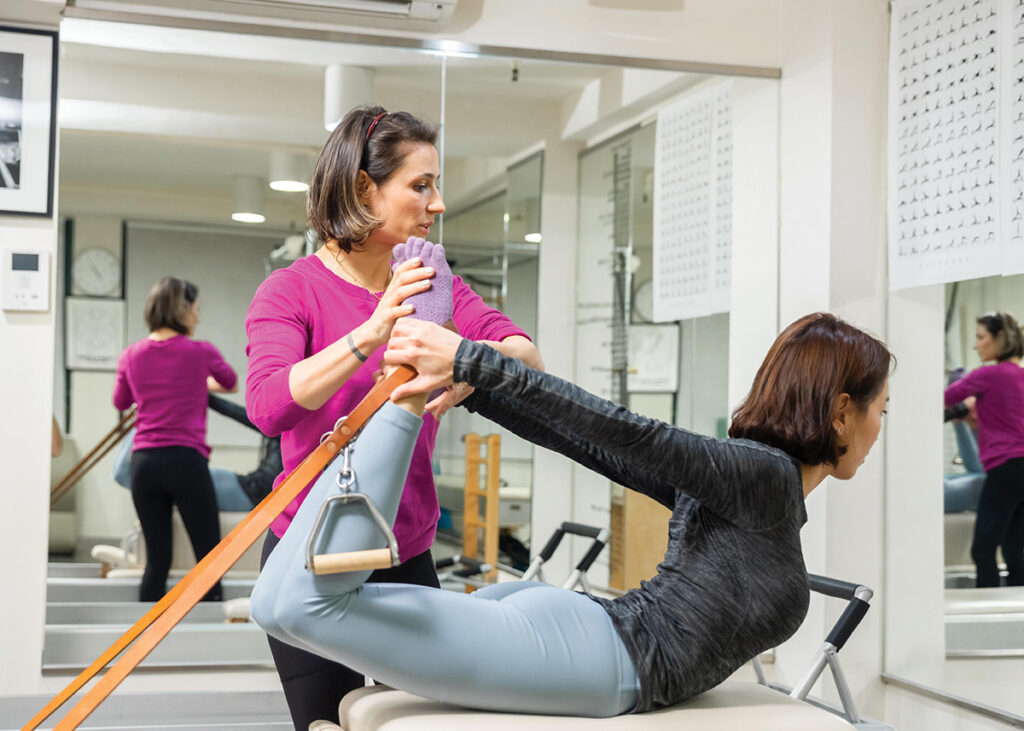 Classical Pilates HK opened in 2017 as an independent space to maintain and pass on the original fitness protocol created by Joseph Pilates. The studio offers private lessons using all the Classical Pilates apparatus, or open sessions available for up to three students, under the watchful eye of founder Karin. Classical Pilates HK also welcomes certified teachers who want to further understand the Pilates philosophy and teachings, with an open mind to becoming better instructors and practitioners. Whether you're looking to improve how you move, build strength, or learn new skills, Classical Pilates HK is a great place to begin your Pilates journey.
About the founder: Karin Ubbiali has practiced Pilates since 2000, training intensively with Romana's Pilates in Sydney under Cynthia Lochard, and first-generation teacher Jay Grimes, who studied under Joseph Pilates himself. Classical Pilates HK is inspired by and teaches original Pilates methods and intentions.
Laree Te Kanawa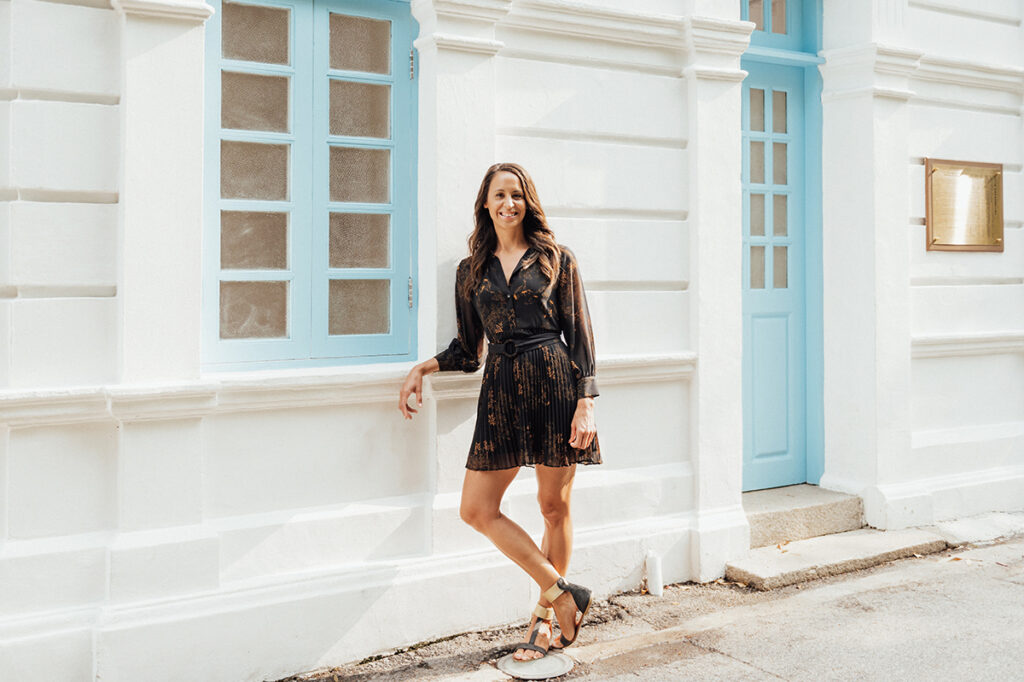 Laree Te Kanawa works with women and men to reignite their sense of self-worth, reclaim their power and embark on a journey of self- love. In a welcoming and supportive environment, clients learn to empower themselves by taking responsibility for their lives. Through the use of rapid transformational therapy, Laree guides clients to discover the root cause of their issues: limiting beliefs, patterns and behaviours that prevent them from asserting their strength. Clients are invited to embrace and express their emotions whilst learning how powerful self-forgiveness can be.
About the founder: Laree Te Kanawa is a certified Rapid Transformational Therapist and Relationship Coach. Her passion and enthusiasm for all things health and wellness began in 2007. She is now living her dream job as an entrepreneur. She supports women and men through 1:1 sessions and a nine-week online programme, titled "Shine Your Light Speak Your Truth."
Limitless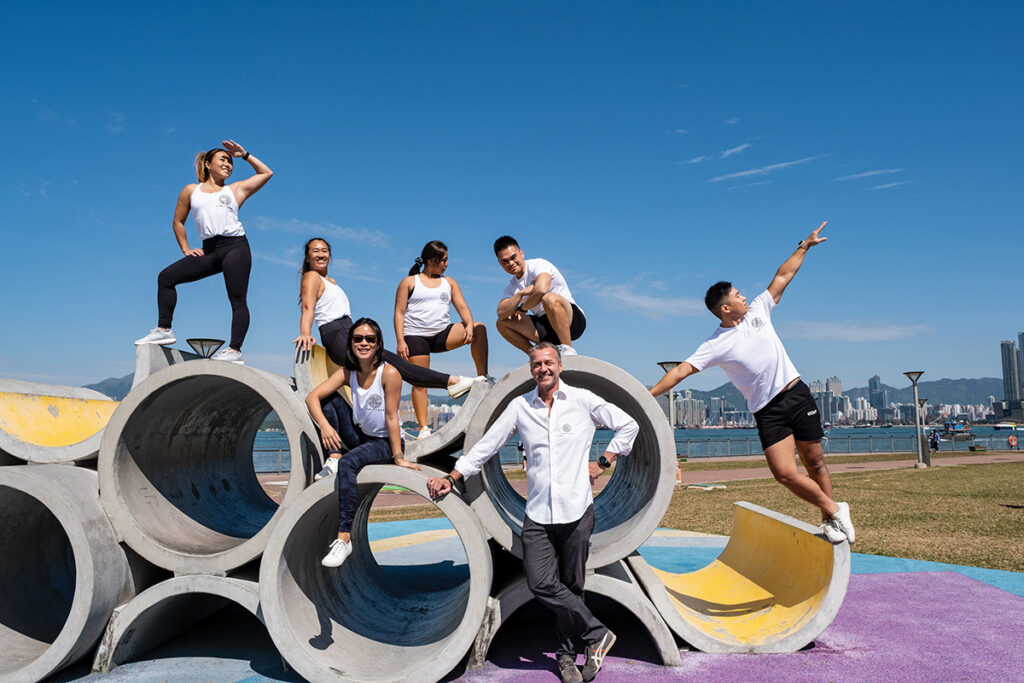 Limitless is where fitness and functional medicine meet. Their team rejects old-fashioned weight loss tactics, which promise quick fixes through extreme dieting. Instead, this woman owned wellness business adopts a multi-faceted holistic approach. Using individual physiology, hormonal health, nutrition, and lifestyle habits, clients receive a truly personalised metabolic health weight loss programme. Benefits include improved sleep, digestion, energy and mental clarity, and improved ability to manage stress. Located in Central in a private environment, Limitless' personal training and small group programmes will add years to your metabolic age without counting calories, excessive cardio or losing friends!
About the founder: One of Hong Kong's most recognised health & fitness experts, Tricia Yap has a proven track record. With qualifications in strength training, nutrition and functional medicine, she's known for her holistic approach to health coaching. She's most passionate about helping her clients achieve sustainable long-lasting results – no fad diets or quick "transformations" here!
Alea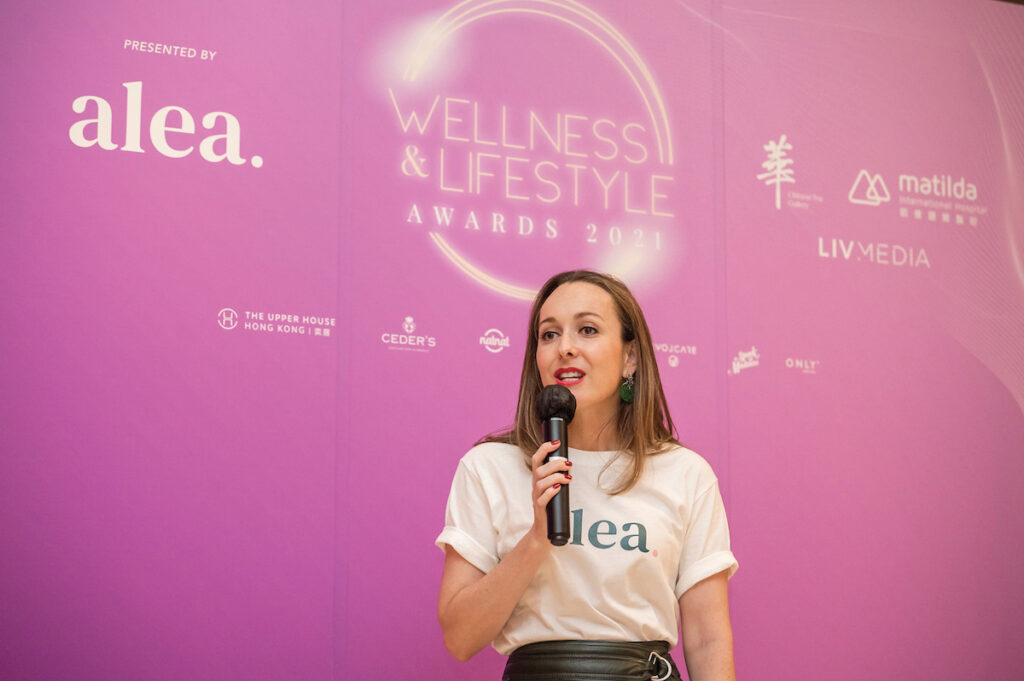 Thinking about buying insurance? Choosing the right broker helps you cut through the paperwork and find the perfect plan for you, your family or your business. Alea is an insurance brokerage firm specialising in health and life insurance. It works with 25 insurance companies and offers hundreds of solutions for every budget. As an Alea member, you get access to a caring community, with health perks, regular member-only webinars, wellness tips from top experts and more! For companies, Alea offers wellbeing programmes that keep employees healthy and happy. The Alea ethos is not just to help you find the right insurance at the right price, but to care for you and your family all year long, with great service and support.
About the founder: Amelie Dionne-Charest is the co-founder and Managing Director of Alea and co-founder of the health information platform Healthy Matters. She created Alea to empower people with trusted information so they can make the best choices for them and their families. Prior to entrepreneurship, Amelie worked in Montreal as a lawyer specialising in medical law and ethics.
All About You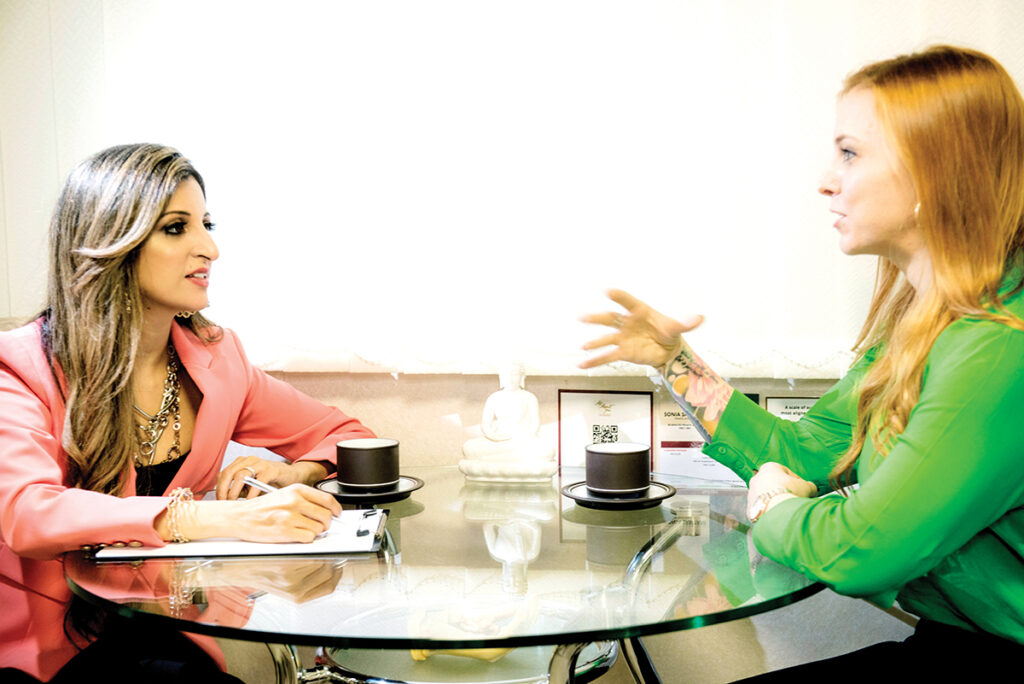 All About You is a leading wellness centre in Hong Kong specialising in mental wellness and working with the subconscious mind. They offer private sessions, group classes, workshops, and products that promote self-empowerment. All About You is also the only English-speaking platform in Hong Kong providing certified practitioner training in hypnotherapy and NLP. Services are provided by leading experts in hypnotherapy, healing, NLP, regression therapy, tarot reading, trauma release exercises, couples' counselling and coaching. Rest assured you're in safe hands to face your deepest, most challenging issues at this sanctuary of spiritual wellness.
About the founder: Sonia Samtani is an award-winning entrepreneur, best-selling author, two-time TEDx speaker, hypnotherapy & NLP trainer, and a sought-after facilitator in the region. Dedicating the last 16 years to raising global consciousness, Sonia has empowered thousands of people with tools for self-acceptance.
Happiness Factory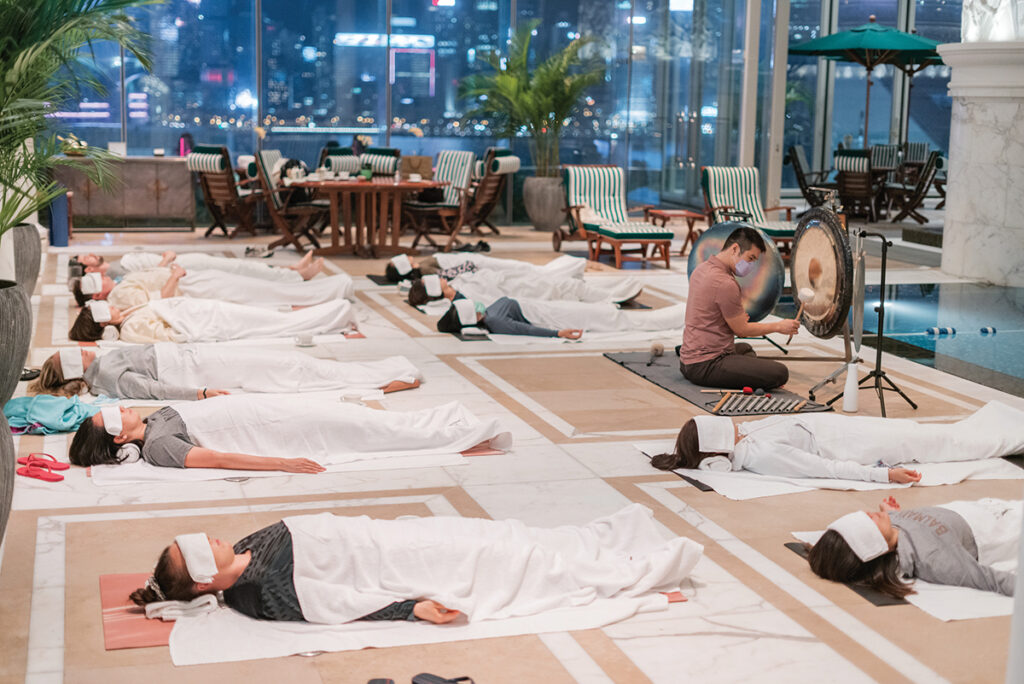 Happiness Factory was founded to create bespoke holistic wellness programmes centred on five key pillars: sleep, nutrition, movement, mindfulness and social connection. They create custom wellness experiences by working with specialist practitioners in health & wellness, including some of Hong Kong's top trainers, psychologists, doctors and health tech to integrate the science of health with holistic practices for optimal wellbeing. Previous Happiness Factory events have included weekend wellness retreats at The Peninsula – which featured an extensive breathwork and ice bath session – and one-day workshops dedicated to the science of sleep and gut-friendly nutrition. Upcoming events will focus on women's health and brain health.
About the founder: Joyce Au-Yeung is a corporate wellness leader and entrepreneur with a deep passion for health. A trained lawyer and actuary, she's also a certified functional medicine health coach and Pilates instructor. Inspired by experts she has worked with in global insurance firms whilst developing wellness strategies, she founded Happiness Factory to make holistic health practices accessible to all.
Hersha Yoga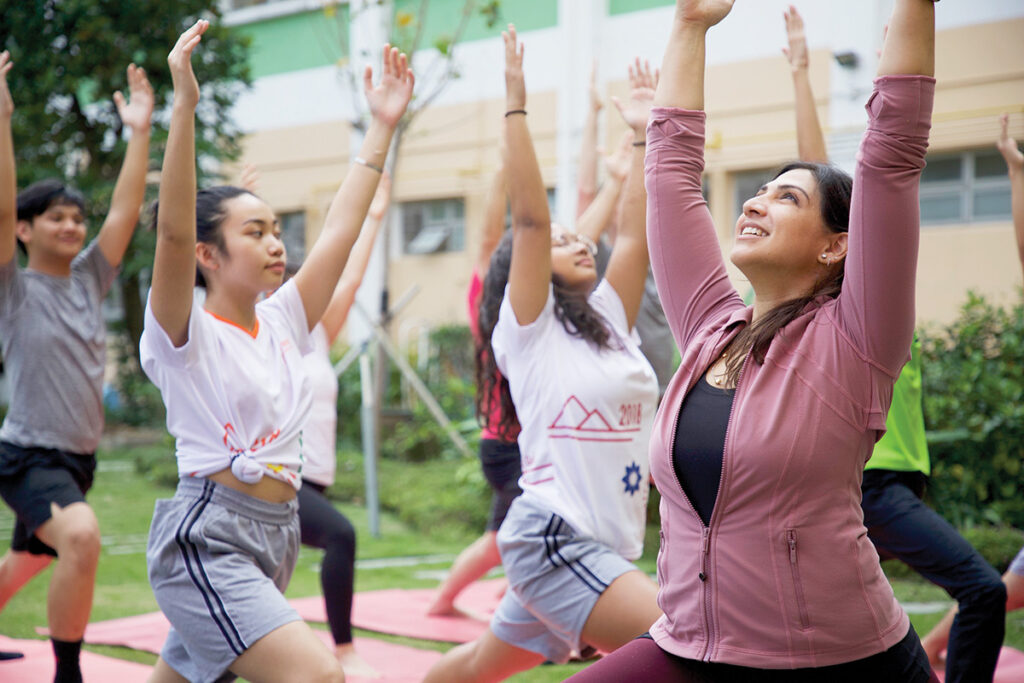 Hersha Yoga School of Teacher Training focuses on empowerment and inclusion through yoga. Trainees learn to teach the complete system of yoga – postures, philosophy, and lifestyle – to different abilities and needs. Hersha Yoga offers teacher training (200- and 500-hour), specialised certificates (accessible, prenatal and children) and continuing professional development through live sessions, online study and mentoring. Graduates become successful and authentic yoga teachers and studio owners. Hersha Yoga is a social enterprise whose proceeds support the YAMA Foundation, a charity that makes yoga, art, and meditation accessible to Hong Kong's most vulnerable communities.
About the founder: Hersha Harilela Chellaram is an award-winning yoga therapist, teacher trainer and non-profit leader, pioneering inclusivity and wellbeing in Hong Kong. She has over 20 years' experience teaching yoga to a wide range of ages and abilities in both studio and community settings. Recognitions include: 20 Yoga Teachers of Colour to Watch 2020 and 2014 HKAHF Women of Hope Award, Children's Advocate.
Thrive Wellness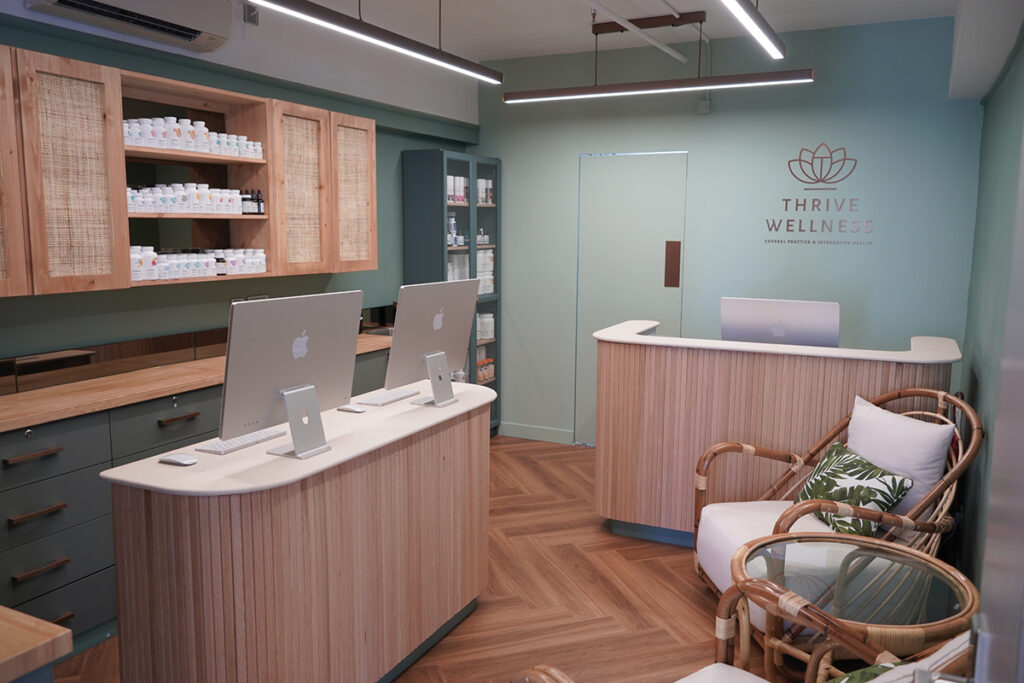 With an integrative approach, the ethos of Thrive Wellness is identifying and eliminating root causes of diseases to treat a range of health conditions as naturally as possible while optimising wellness and health resilience. The team provides general practice, naturopathy, and osteopathy consultations to all age ranges, from a boutique Central location.
About the founder: Shannon Chabaud has spent the past 12 years working with some of Hong Kong's most prominent anti-aging, functional medicine and aesthetic doctors. She has witnessed thousands of life-changing health transformations using the functional medicine approach, which highlighted the need to provide medical services that take a holistic view of health.
Waterlinks
One of Hong Kong's first names in air and water purification, Waterlinks is proud to bring premium filtration devices to the Hong Kong market. They stock WaterChef, Aquasana, LifaAir, Air Revival and GRAYL products, and are also a distributor of Soapnut Republic eco home cleaning products. The Waterlinks team is passionate about clean water and air, sustainability and environmental protection, with after-care service that's top-notch.
About the founder: With over 15 years in health and wellness retail industry. Ivy Leung is the founder of Blue Unicorn Limited and Waterlinks. The company distributes high-quality water filters, natural cleaning products and air filters for homes, with each brand tested and certified for exceptional quality. Waterlinks also provides excellent after-sales service with a team of technical experts.
Milimilu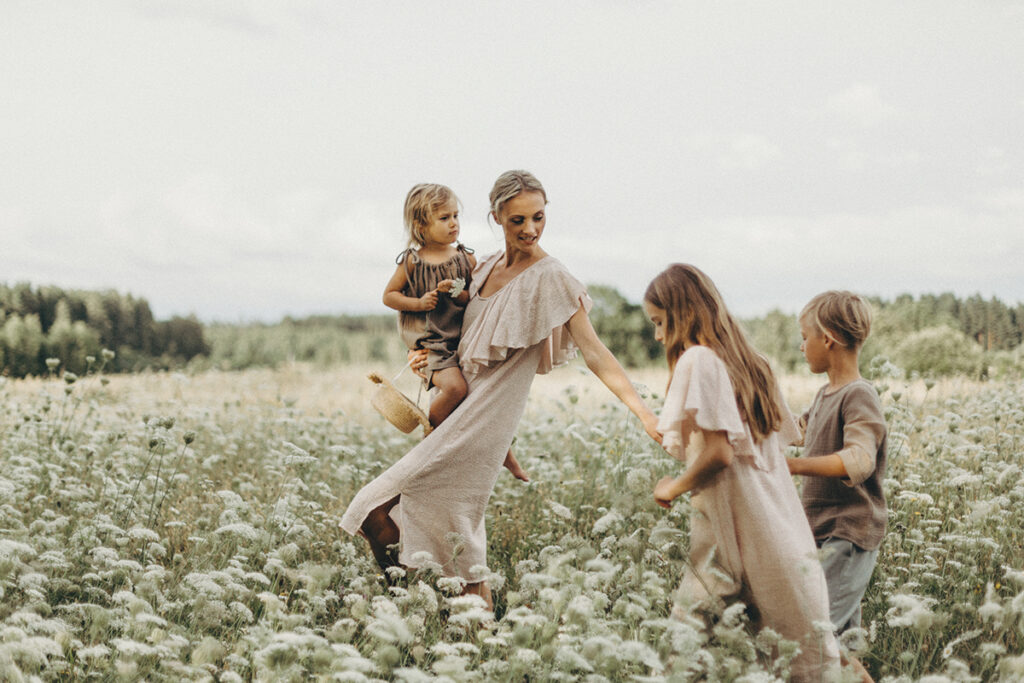 About the founder: Linda Morrison has always been passionate about sustainability and the environment. A parent of two beautiful children, she is dedicated to teaching her kids and help others to live more sustainable lives.
Born from a love of clothing, family, and Mother Nature, Milimilu is a sustainable and ethical online clothing store for the whole family. Offering everything from beachwear to urban attire, Milimilu keeps both kids and adults looking sophisticated and sustainably chic. They use only eco-friendly materials with long-lasting fibres, so each garment can be passed on instead of thrown away into a landfill. By espousing green values in their clothing, Milimilu also aims to connect children with nature, raising awareness and appreciation of what we can do to build a cleaner future for all.
Read more: Meet Liv Magazine's Women of Wellness 2021!