As part of Liv's Small Business Guide, we're highlighting some of our favourite local partners that we love to support and work with. All these sustainable lifestyle brands feature enterprising entrepreneurs, who are using recycled materials, forgoing plastic, finding solutions to waste problems, or supporting social enterprises. We are so here for these gorgeous products!
Bamboa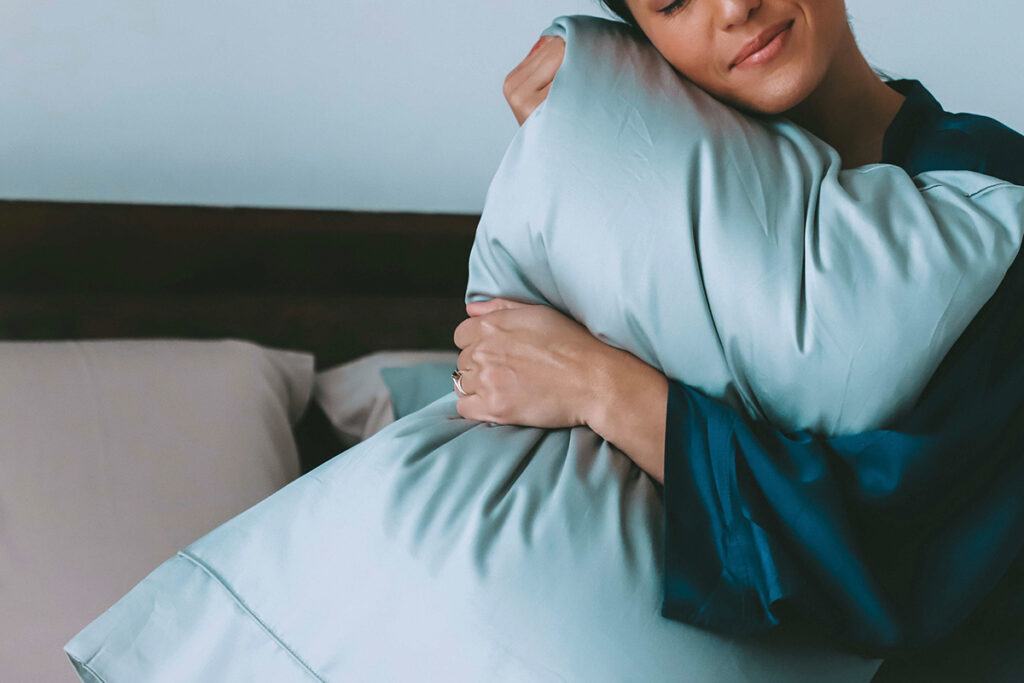 Bamboa is Hong Kong's very first bamboo home and lifestyle brand. This award-winning brand creates beautiful and sustainable products to the highest social and environmental standards. Their line ranges from bedsheets and towels to apparel and accessories for men and women. Bamboa has always been passionate about pioneering green trends and ensuring that products are environmentally sound. They are commited to empowering women and supporting green development in rural communities that cultivate bamboo as a fundamental source of income for smallholder farmers in several countries in Asia. Aware of climate change hazards, founder Julia Washbourne launched the Grow Bamboo Initiative (GBI), a bamboo plantation project in Asia.
Chakra By Piya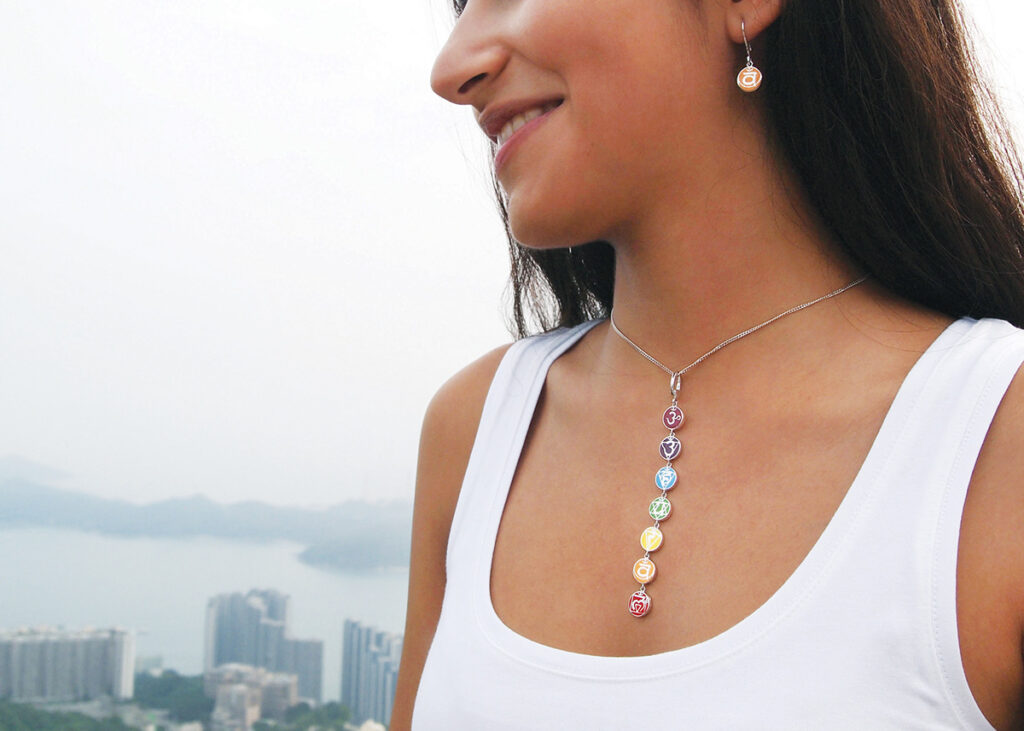 Chakra by Piya creates jewellery to help you align your energy in a fun and powerful way. Inspired by the ancient philosophy of the chakras, Chakra by Piya's jewellery helps you to bring balance in every aspect of yourself. Start by trying out their online tool to help you choose the piece that resonates most with you, or a loved one. With offices in Hong Kong, Bali and Singapore, this international brand ships worldwide.
Enid.Scents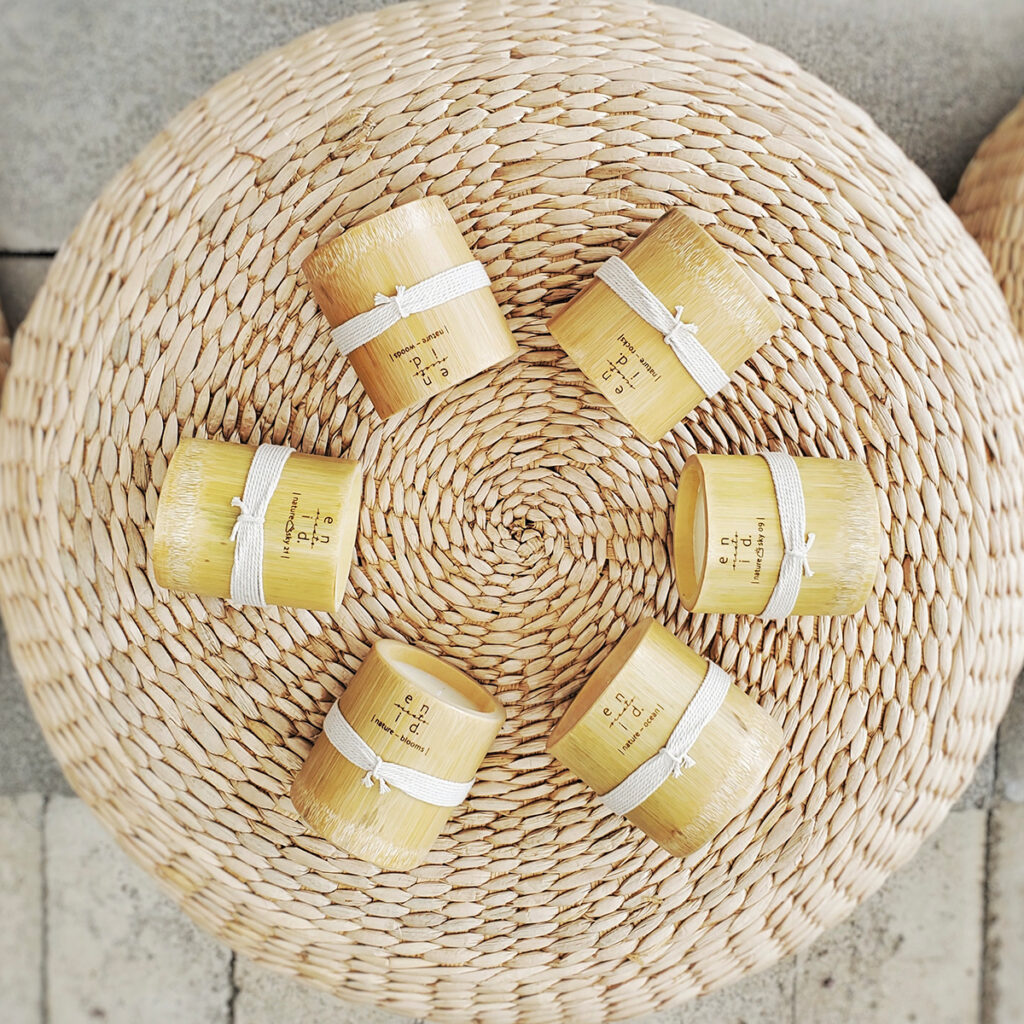 As an eco-conscious candle-maker, enid.scents is a homegrown brand on a mission. They're passionate about crafting minimalistic products that are easy on the planet, using nature-derived, ethically sourced ingredients with sustainable packaging. You won't find any harmful plastic or chemicals in these artisanal cruelty-free candles – each one is handpoured into an eco-friendly bamboo container. Their signature item is their Bamboo Massage Candle, a holistic candle-burning experience that uses warm wax to massage the skin. Every candle also comes with an empowerment card that inspires you to live a more fulfilled life, making this a perfect gift for the more mindful friend or loved one.
Ethikaal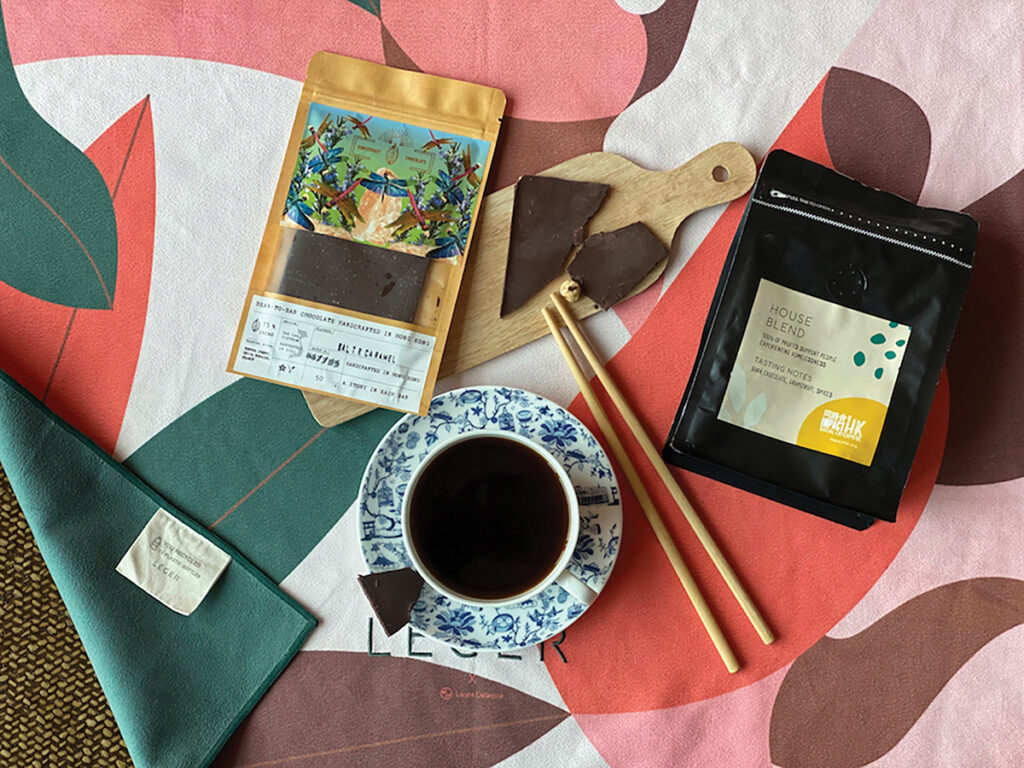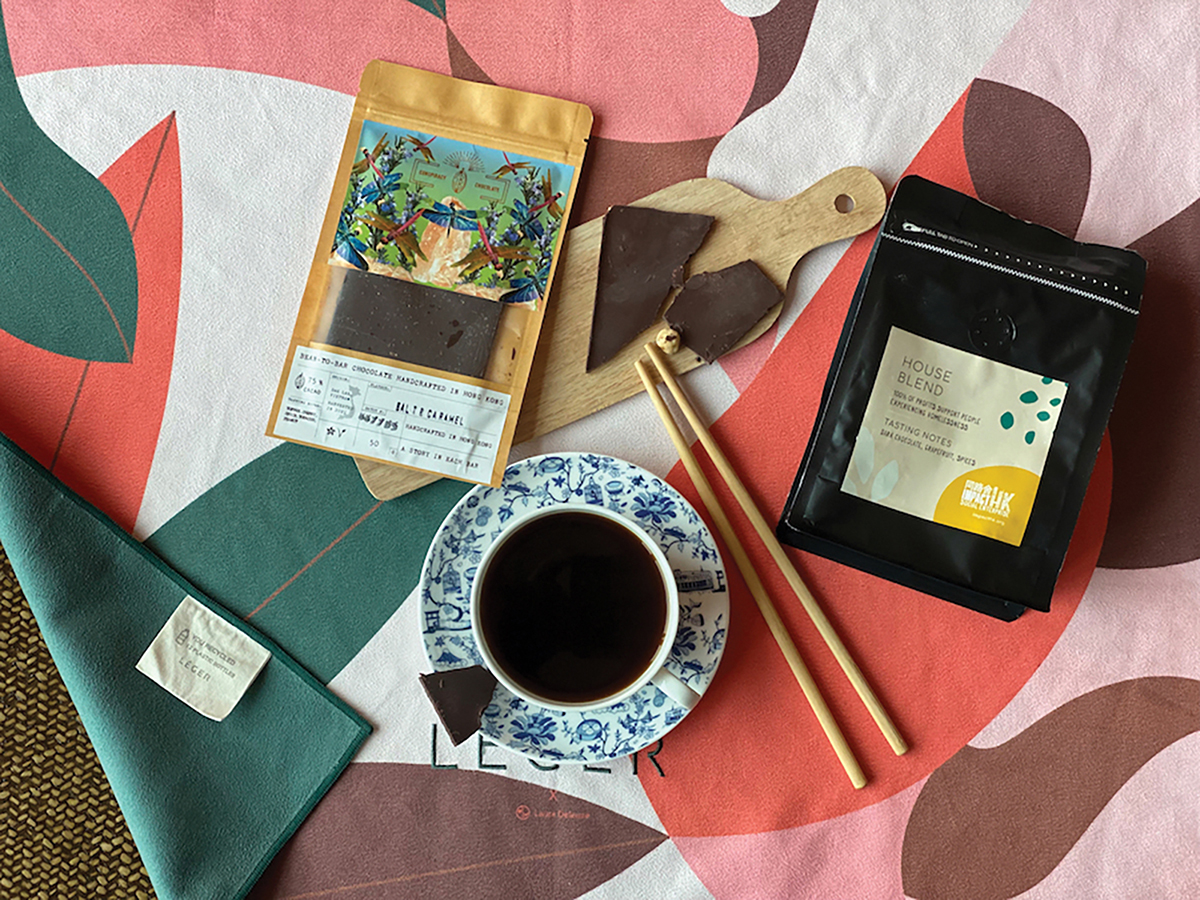 A new online ethical lifestyle shop, ethikaal offers a curated collection of delightful sustainable brands that are good for the planet, life-changing for the people making them and beautiful for our homes. Driven by a desire to do good, ethikaal's handpicked brands are inspired by the UN's 17 sustainable development goals. Shoppers can search by goal, making informed decisions to choose products that support nonprofits and social enterprises, are fairly traded, or made with responsible materials that help protect our precious planet. Shop fashion and accessories, infant goods, home and lifestyle, beauty products, coffee, tea and nibbles, safe in the knowledge that these purchases will have a lasting impact.
THE FLO Wellness Garden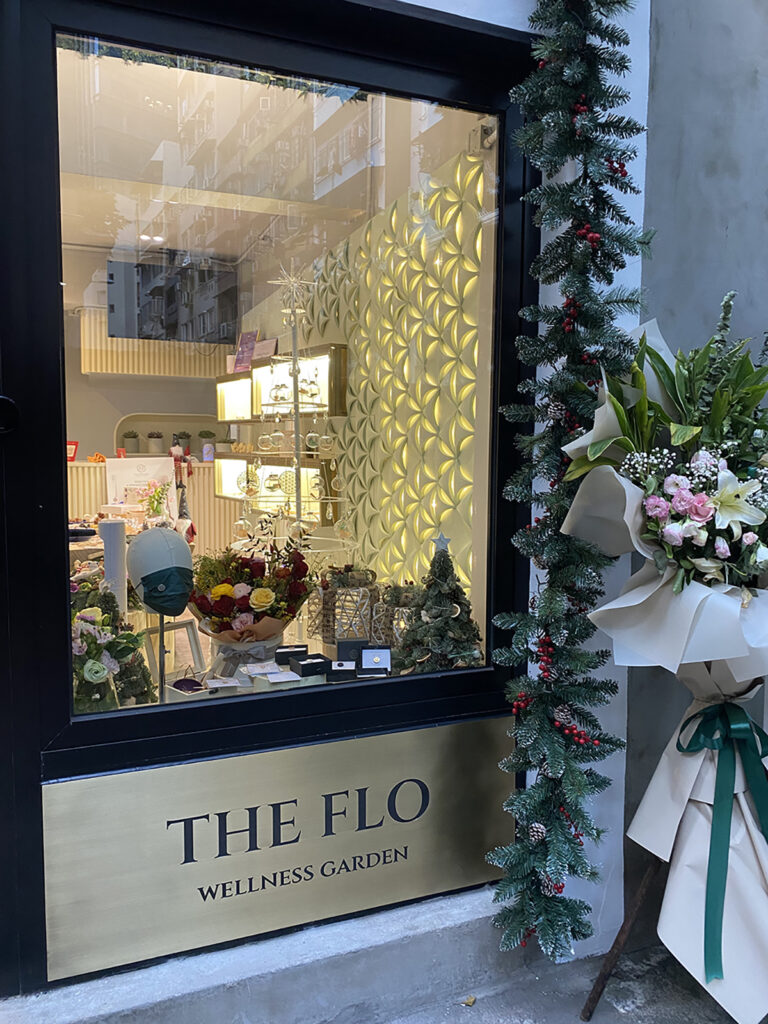 THE FLO Wellness Garden is an inspired space featuring two floors of sustainable and wellness products, holistic healing services, workshops, and spiritual ceremonies. As an extension of mindful jewellery brand FLO JEWELLERY's mission, THE FLO aims to create a space where you can plant seeds of joy and hope, celebrate conscious living, and flourish as part of a community of wellness enthusiasts on a mission to become the best version of themselves. The products on offer include THE FLO's own mindful jewellery, crystals, ritual tools, and consciously curated sustainable homeware and fashion items from similarly aligned brands. It's a one-stop wellness shop for improving your physical, mental, and spiritual wellbeing.
Island Life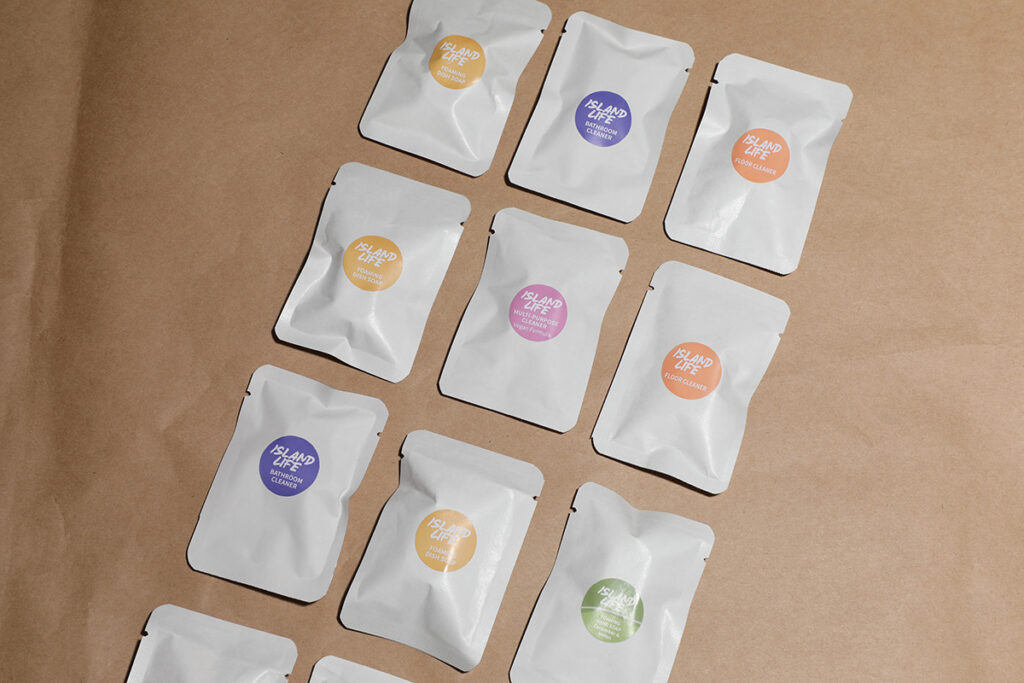 Island Life is a purpose-driven Hong Kong lifestyle brand established in 2021, offering household cleaning products that aim to disrupt the industry's over-reliance on plastic packaging. To combat plastic waste created by cleaning product packaging, they extracted water from various household cleaners to create dehydrated tablets of active ingredients that weigh just eight grams. Their current product line includes hand soap, dish soap, multipurpose cleaner, floor cleaner and bathroom cleaner. Just add water and it's ready to use! Keep an eye out for more products joining their range this year.
Selvaage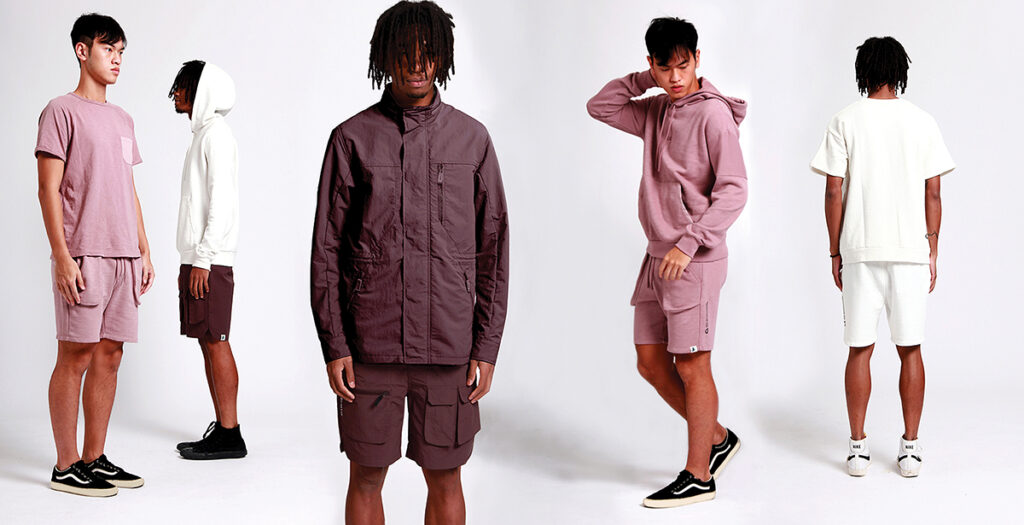 Selvaage is a recently launched premium sustainable clothing brand, elevating key essentials for your wardrobe. Inspired by Hong Kong's multicultural landscape and its many juxtapositions, their first capsule collection features a range of innovative upcycled garments. Think premium organic cotton basics; trousers and tees made with blended eucalyptus fibre-blended fabrics; BioEarth polyester suits; and weather-proof jackets made from scrap fishing nets. This ethical alternative aspires to create meaningful and long-lasting styles that question the status quo, drive change and ultimately reduce fashion's carbon footprint.
Svim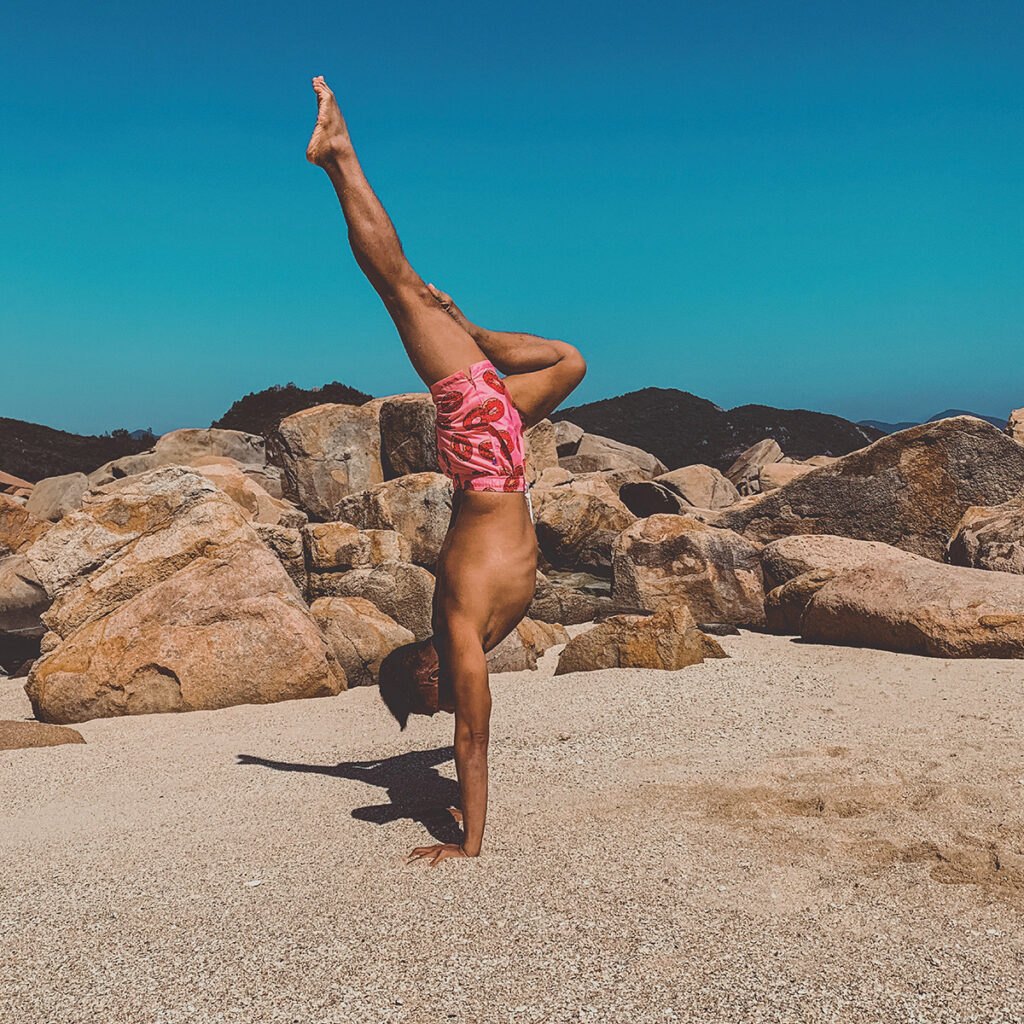 Combining style and sustainability, homegrown swimwear brand SVIM specialises in eye-catching, playful designs that embody the spirit of summer. Every pair of shorts is made from 10 recycled plastic bottles. The inspiration for SVIM came during one of Hong Kong's earlier lockdowns. Plastic litter left on the beach juxtaposed against the gin-clear water and stunning rock formations in Shek Pai Wan, planting the idea for a new upcycled fashion brand. SVIM is sustainability-minded, right down to the packaging. Orders come in a water-soluble garment bag inside a kraft box, made from recycled materials. With mindfully sourced materials, durable fabric that feels great on the skin, and at a length that provides just enough coverage, SVIM empowers men to feel body positive and confident.
Read more: #ShopLocal at these awesome home and lifestyle brands.