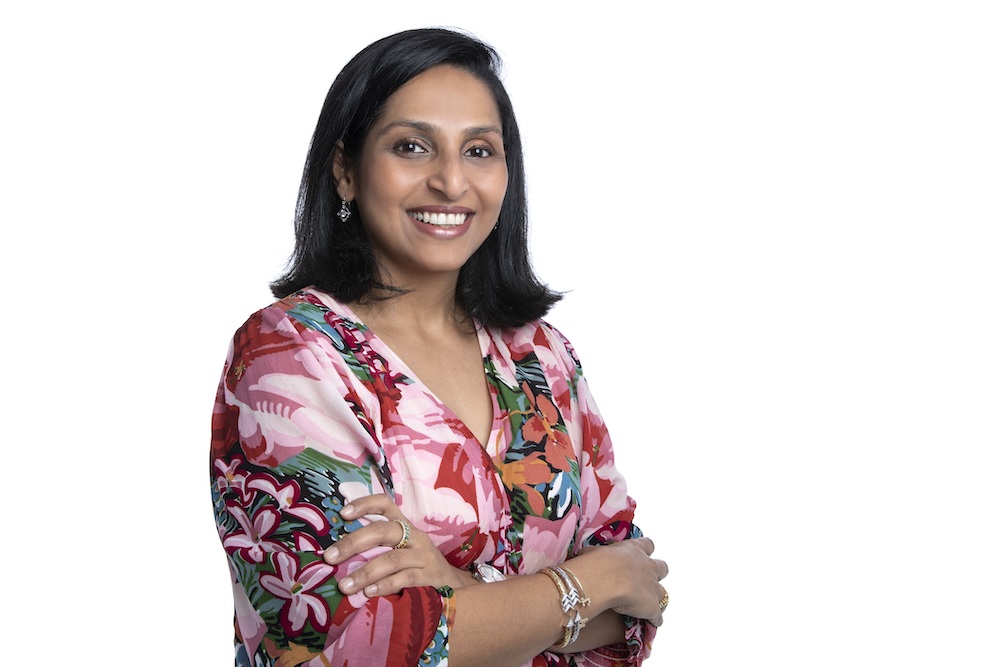 Silver Winner: Best Mindful Jewellery:
Coming from a long line of jewellers, Nishita Mehta-Jasani of Nishita Fine Jewelry is committed to modernising the jewellery industry by adopting sustainable practices throughout the design and production process. She creates meaningful, wearable pieces that never go out of style.
How did you get into jewellery design?
I love to say I was educated at the best jewellery school- my family. As a fourth generation family member in the business, you can say jewellery design is in my blood. My roots in this industry go back 100 years, to a fine jewellery business that began in Myanmar, Burma. When I was 13 years old, I remember designing my first piece. It was a small round diamond pendant with a short gold tube fused across the top through which a chain could slide. I thought it was cool, moder and innovative. My dad very indulgently gave that design life, and I wore that pendant every day as if it were the most precious thing I had – and it was!
What does the term 'mindful jewellery' mean to you?
To me, mindful jewellery means pieces that are designed with intention and purpose. Jewellery that is made with thought, a focus on wearability, a nice design, comfort and longevity. Jewellery that's crafted through responsible sourcing, ethical production – including upcycling heirloom pieces – recycling materials, and minimising waste.
A lot of thought and detail goes behind each piece to ensure its comfort, wearability, meaning and cost. When I work with a client, I take time to understand their needs, their vision and how they plan to wear the jewellery and then create designs for them that are meaningful.
Many of my pieces also have a significance behind them. For example, our Arrow collection reminds us that like an arrow, when life pulls you back, it is only to propel you forward to something better.
Why do you think jewellery is so symbolic for people?
The jewels in our jewellery box tell a wonderful story of our lives. They are mementos often bought to mark special moments – anniversaries, birthdays, career, and life milestones. Also, jewellery's past and present are so deeply connected, and the evolution of jewellery, in a way, tells us the story of mankind. Studying prehistoric ornaments, the treasures of the Pharaohs, royal jewels through the ages, and Art Deco masterpieces allows us to weave a wonderful tapestry of our history.
Can you tell us more about Nishita Fine Jewelry's sustainability mission?
More than a mission, we have a sustainability promise towards UNSDG 12: Responsible Consumption and Production. Fine jewellery is not inherently eco-friendly and is an industry associated with environmental impacts through mining, a history of unethical practices and conflict stones. But there is a demand for this product, and so I wanted to find a way to make these beautiful pieces sustainably and responsibly. Some of the practices I adopt in my business include: Adopting circular loop practices through recycling and upcycling jewellery, where I recycle old gold belonging to my customers, reuse the stones and create new and modern designs. It is a wonderful way to keep the materials in the system. In a world of fast fashion, I work towards increasing the longevity of a piece by using thoughtful components, offering well-made pieces and an extended designer responsibility, offering repairs, polishes and checking. I work with accredited supply chain partners and those committed to sustainability that follow industry protocols, such as the Kimberley Process. I also work with members of the Responsible Jewelry Council, which increases transparency in sourcing and provides ethical working conditions. I strive to implement small daily Green Office practices, offering my customers a choice of an eco-friendly packaging option. I also collect my jewellery boxes for recycling.
What are some of your most popular products?
Nishita Fine Jewelry is best known for our beautiful collection of personalised jewellery: monogrammed medallions, initial name necklaces, bracelets and rings.
Discover the rest of the winners of our Wellness & Lifestyle Awards 2022!