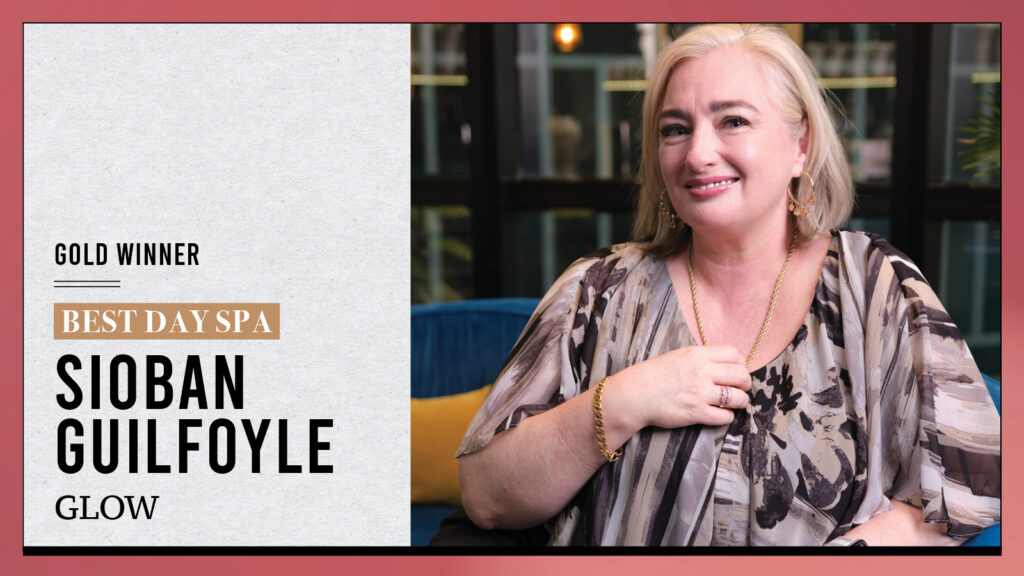 Sioban Guilfoyle is the owner of Glow, a beloved salon and spa located in the heart of Central. Having led the 35-strong team Glow through Covid closures, three renovations and a move to a fabulous 4,500-square-foot space, she tells us the secret to her success.
Why do you think our readers voted for Glow?
I think people love Glow because we make our clients feel welcome, we listen deeply, and we offer appropriate and competitively priced, quality-driven experiences in both our hair salon and our spa. Our team is highly trained; they have years of experience and are immensely knowledgeable in their area of speciality. In addition, we make sure that on the rare occasions when we have problems, we manage them with care and professionalism, find solutions, follow up, review feedback, learn and improve.
How did you get through the challenges of the pandemic?
The last three years have been very challenging. The closures of our spa and salon combined amounted to 37 weeks, plus an additional two weeks in December 2020, when the entire team of 30-plus staff was sent to quarantine. However, despite these difficulties, we have stuck together and we have pushed through. Our spa team were fantastic; they have become experts at online skin care consultations. While we were closed, the team read up on the latest treatments, finished pending qualifications, and made detailed treatment plans for clients.
During the fifth wave, we recreated our business overnight. Within days of the announcement, we had launched a new website detailing our in-home services for both the hair salon and spa. We ordered portable equipment, arranged new payment services, and set the team up with taxi accounts so they didn't have to worry about travel fees. Although the turnover in no way covered our losses during that period, it was fantastic to see the overwhelming support from our clients.
You've recently upgraded your salon. Any advice you'd give to entrepreneurs?
When I took over seven years ago, Glow was in a 750-square-foot space on Queens Road Central. In the following four years, we took on additional floor space, grew our team of professionals and went through three major renovations. For the past three years, we've had a team of 35-plus in a beautiful 4,500 square-foot space on Wellington Street.
On the operations side, we introduced new booking, payment and accounting systems. We created a new website, refinanced the business several times, leaned into our marketing efforts and introduced new spa and salon services.
My advice to other entrepreneurs is to work on your business, not in your business. It is essential to know your numbers, you must have a vision of where you see your business going, and I suggest making that vision really big.
What are your plans for Glow in the coming months?
We are planning exciting new treatments at the moment, upgrading existing machines and introducing new "peel" treatments into our skincare and aesthetics service menu. We have a new colour range ready for use in our hair salon, and we are currently testing treatments that we plan to start offering in summer 2023. We have a lot going on at the moment and all will be revealed soon!