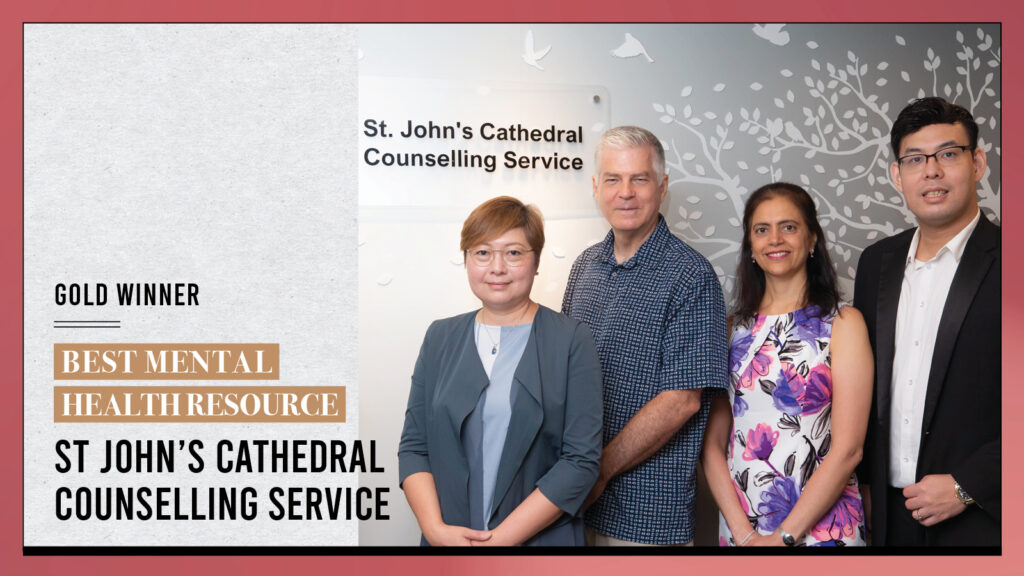 An outreach arm of St. John's Cathedral, St. John's Cathedral Counselling service has been serving the Hong Kong community for more than 40 years. Committed to making counselling accessible for all, it offers low-fee or free services to people facing financial difficulties. We speak to Dr. Elda Chan, Director of St John's Cathedral Counselling Service.
Tell us more about the services that SJCCS offers, and your pricing system.
St John's Cathedral Counselling Service (SJCCS) is a non-profit organisation. We offer a range of mental health services that include children and teenage counselling, individual counselling, pre-marital counselling, mediation services, relationship and marital counselling, and psychological testing and assessment. We also offer employee assistant programmes and mental wellbeing workshops and training for schools, institutions, organisations and corporates. We have a gender-balanced team comprising over 40 qualified and experienced counsellors, clinical social workers and psychologists, with 14 languages and dialects including Cantonese, Mandarin, English, French, German, Hindi, Indonesian, Japanese, Korean, Sindhi and Hindi, Spanish, Tagalog and Urdu!
In order to provide an affordable counselling and psychological service to the Hong Kong community, we offer a structured fee scale that is based upon the experience and training of the counsellor or psychologist. We also offer a sponsorship system for people who are under financial difficulties to receive either low-fee or free-of-charge counselling support.
Have you gotten busier since the pandemic?
Due to the pandemic, we've noticed a surge in people seeking counselling and mental health support on different issues such as: work-life balance issues; stress and job insecurity; panic and anxiety; loneliness and isolation; family tensions; and negative impact on children from internet overuse and excessive gaming. It's been a challenging period for pretty much everyone in Hong Kong.
How has Hong Kong's perception of therapy changed in the 40 years since you've been open? 
At our inception, we operated out of a small room serving a limited pool, and today, we're providing services in a 3,000-square-foot office space! The demand for mental health services has grown exponentially in recent years, and the stigma of seeking help has reduced significantly. It's really encouraging that people are more open to seeking counselling and psychotherapy even without a referral these days.
Given your connection to St. John's Cathedral, some of our readers may wonder if there is a religious angle to the care you provide?
St John's Cathedral Counselling Service is proud to be an outreach ministry for St John's Cathedral. But we provide services to community members in Hong Kong regardless of religion, faith, age, race, gender, nationality, residence status, or income. We serve all those who come to us for support and do not impose religious or faith beliefs onto our clients. At the same time, we do also provide Christian counselling services, if that is what is sought by our clients.