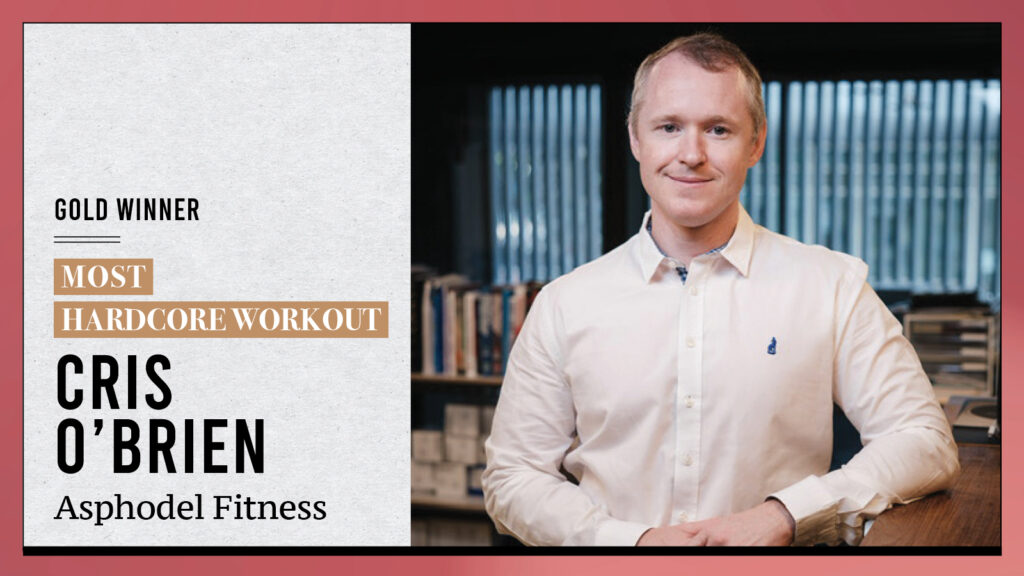 Hong Kong's original CrossFit gym, Aspodel is known for its intense workouts that are scalable according to your abilities and fitness levels, its supportive community and its focus on safety. We speak to owner Cris O'Brien about their plans for the future.
What does this win mean to you?  
Thanks to everyone who voted! We are truly honoured to win such an award and we could have never done it without the dedication from our community.
What do you think is the secret to your longevity? 
I am really proud of the hard work from our coaches that made turning 12 possible. Reaching that milestone doesn't happen by accident; the culture we have painstakingly built over the years attracts high-performing teammates, and in turn, our team attracts amazing members. Together, we have established a community that supports each other through everything life throws at us.
Why do you think people love working out at Asphodel?  
In addition to the element of community I mentioned before, we spend a lot of time and effort developing the space, investing in top-of-the-line equipment, intelligent programming, and professional coaches who know how to individualise and tailor everything according to your level and needs.
You were voted most hardcore workout. Should newbies be intimidated? 
We have a specific onboarding programme for new clients that moves at the pace set by the new member. Over the course of five to seven days, they learn the basic skills and movements required to make sure their fitness journey is a success. Our professional coaching team knows how to customise to the individual (some people call this scaling) all of our workouts to achieve the desired goal.
What kept you going through all the gym closures? 
The pandemic definitely threw some surprises at us, but we managed to think things through and never react too hastily. On the contrary, we actually used it as a time to redefine ourselves and develop new initiatives, including an amazing – and free – movement video library on YouTube with over 1,000 clips; our free home-based program Broke AF; our sports training programmes, and our first ever nutrition coaching courses through Asphodel Wellness and Lifestyle.
What's next for Asphodel? 
We'll be opening a second location in between Sheung Wan and Central sometime in early 2023. This will be our first experience running multiple locations and we're really being deliberate at how to do it best so that we have the same positive impact on people's lives that we've had at our original location.