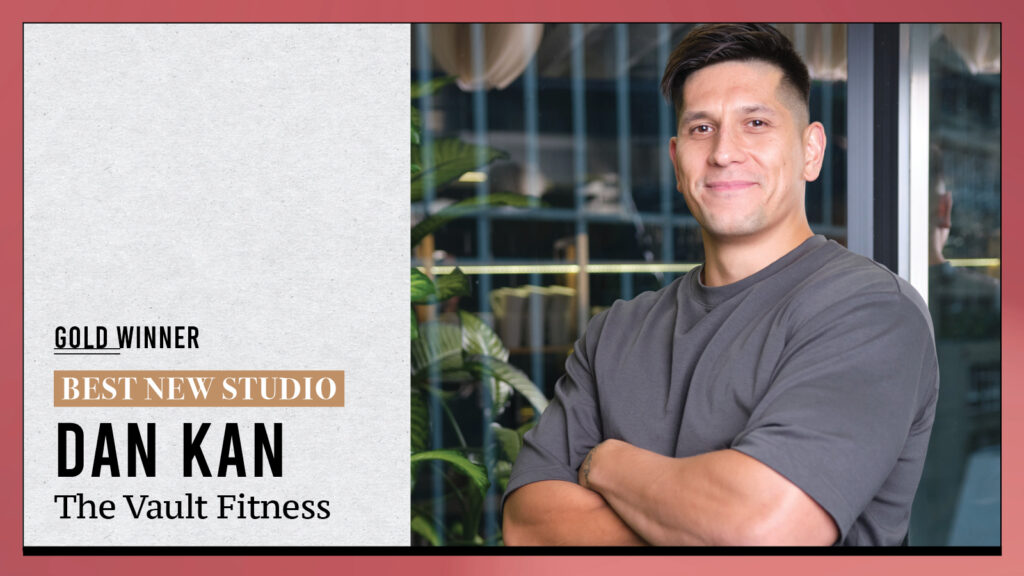 With years of experience in gyms across Hong Kong, Dan Kan set out to create The Vault Fitness, a personal training gym with a difference. With a focus on sustainable progress and a holistic approach to wellbeing, this 8,000-square-foot space is a must-visit for anyone serious about their health.
What sets The Vault apart?
We are an 8,000-square-foot boutique membership-based gym, with flexible purchase options. We aspire to ensure the highest quality of performance and customer relationships, without saturating our space, hence why we limit our gym to only 300 memberships.
We've also taken into consideration the finer details, installing filtered water in our showers and air filters throughout the facility. Toxins can disrupt our endocrine system, especially in Hong Kong with its high pollution levels, so we practise what we preach by hoping to aid in detoxification at a cellular level. We also offer an on-site physiotherapist that allows us to have a holistic approach providing clinical assessments, rehabilitation and manual therapy, to body composition and sports performance.
What inspired you to open a gym during the pandemic?
My business partners – Ken Hon and the Owlsome Group – and I saw an opportunity in the market during the pandemic. Rental prices were lower, so we took our chances! We were tired of "quick fix" studios and commercial gyms with a "hard-sell environment". We wanted to create a motivating environment, not another place where members are just training their thumbs on their phones.
What do you hope to achieve at The Vault?
We hope to educate and set clients up for long-term success without relying on band aid solutions or the latest fitness fads. We hope one day all our clients and members are able to execute efficient and effective fitness protocols with the fullest confidence in their own abilities.
What kind of clients and members do you work with?
We host a range of clientele! From people working from home who need a break in their day, to semi-pro bodybuilders or parents popping in after the school drop-off. From entirely novice lifters, to fellow fitness professionals who just want a space to train away from their workplace gym – all are welcome at The Vault.
What's the most rewarding client testimonial you've received so far?
I received a really positive comment from one member, who had previously been a member of large chain gyms in Hong Kong. They were looking for a change in training environment, something that you wouldn't find anywhere else in the city. From our massive variety of brand-new equipment and specialised machines to a super-clean and modern space populated with like-minded members, The Vault was exactly what they were after – which was so encouraging to read!
I really appreciated that they wrote: "You can cut and paste any gym, but you can't create a community out of nothing." That stuck with me, as I've always wanted to foster a community in our environment. Our clients know everyone who walks through the door is here for one reason only: to train smart and make progress. They see the owners and managers out on the floor every single day, and watch them going out of their way to give clients everything they need, whether it's a spot, some advice, or just checking in to see how you're doing that morning.