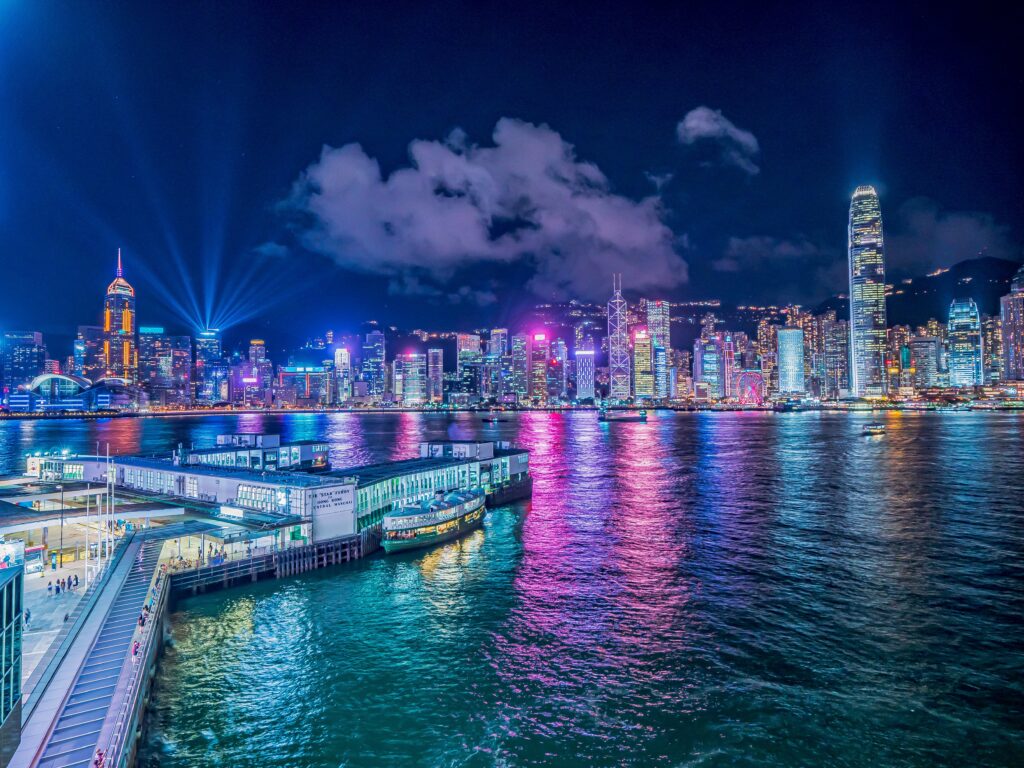 We get it. Hongkongers have really been through the wringer in the past few years, first with a year of protest, then a pandemic that shuttered business, closed schools and restricted international travel. With people leaving Hong Kong in droves, many of us are seriously considering our future in the city. 
But despite everything, there's still something special about Hong Kong that makes it a pretty incredible place to live. Here are just a few things (20, to be exact) that we love about this amazing city that we still call home.
A vibrant healthy dining scene
Restaurants have had a rough time over the past couple of years, but we're inspired by local brands bringing healthy dining to Hong Kong! Some of our new favourite spots include Orka, 404Plant, JAJA, Mother Pearl, Ma… and the Seeds of Life, Vego, Carbon, and Sourdough, to name just a few. 
Local food brands spreading nutritious goodness
Hong Kong is a city of foodies, so when dining restrictions were enforced, it's no surprise that a glut of health-conscious food brands launched in its stead! Whether you're looking for cookies, brownies, sauces or healthy pantry staples, you can find it all! Some of our favourites include Baked Indulgence, Mad Jelly, Noms of the Day and Momo.
View this post on Instagram
Well-priced foot massages on every corner
Nothing says self-care like taking an hour out of your day for a quick massage – and in Hong Kong, it's an affordable indulgence! Here's a roundup of some of our favourite mid-range massage spots.
Spectacular local wildlife
It may be a bustling cosmopolis, but Hong Kong also has remarkable biodiversity. Lucky hikers might spot snakes, porcupines, civet cats, barking deer and wild boar – in addition to hundreds of fascinating bugs, amphibians and marine life. Read all about Hong Kong snakes in our interview with local snake expert Adam Francis.
Hong Kong mongrels
Smart, loyal and oh-so adorable, Hong Kong mongrels – or "tong gau" – make perfect pets. Props to the many local animal charities like Hong Kong Dog Rescue and LAP that work tirelessly to give these pups a home.
Open-water swimming
Here in Hong Kong, you're never too far from a beautiful beach. So fix on your float and practice some open water swimming for a new way to take in Hong Kong's spectacular shoreline.
That view tho
No matter how jaded we get… a trip up The Peak or a $2.70 ride on the Star Ferry to revel at Hong Kong's spectacular skyline will always give us those hometown feels again.
Entrepreneurial spirit
There's nowhere in the world that's easier to be your own boss. From the smooth bureaucratic process to register your company to the enthusiasm and collaborative nature of the local startup scene, Hong Kong is where you can make your entrepreneurial dreams come true.
Wet markets
Where would we be without our beloved wet markets? Grab a few shopping bags and scoop up the freshest produce in town from the friendly stallholders. These days you'll find so much more than Chinese veg; our local wet market offers curly kale, broccolini, Thai spices and imported fruit and meat – all much cheaper than the supermarket.
World-class watersports
Adrenaline junkies love the variety and convenience of the local watersports scene – and it's warm most of the year too! Check out our roundup of watersports activities you can do in Hong Kong.
Hong Kong design
We love local brands that celebrate local culture by putting their own spin on iconic Hong Kong design. From "hung baat lam" stripy bags to taxis, mosaic tiles and even everyday objects like bamboo steamers and porcelain bowls, inspiration can be found just about everywhere.
View this post on Instagram
Junk trips
Hands down, the best way to cool off during a hot Hong Kong summer is setting sail on a junk trip! Whether you go for a basic charter or an all-out luxury yacht, there's nothing quite like bobbing up and down in the sea with a tin in your hand.
Read more: Tips For Eating Healthy On Your Next Junk Boat Trip
Public transport
As anyone who's been to New York or London can attest, Hong Kong's public transport is not only cheap, it's safe, clean and efficient. From our network of MTR and bus lines to minibuses that take you just about anywhere, to the cheap and iconic tram and Star Ferry, we say three cheers to Hong Kong's public transport system!
Cool architecture
Hong Kong might be better known abroad for its glittering skyscrapers, but look beyond the big buildings and you'll discover fascinating architecture. A few examples include The Blue House, a tong lau tenement building in Wan Chai dating back to the 1930s; Tai O Heritage Hotel, a former police station in Tai O fishing village; Wing Lee Street, a row of preserved tenement buildings that have featured in local movies; and of course, Tai Kwun, the former Central Police station and prison.
Marvellous museums
Hong Kong has a ton of museums that make for a cheap and educational day out. From the Hong Kong Museum of History, which chronicles the city's history from the stone age to present-day (leaving out certain controversies), to the Museum of Coastal Defence, where you can walk among cannons and torpedo launchers used by the British to defend Hong Kong against a Japanese invasion, there's so much to learn about this awesome city.
Local farms in NT
We may import the vast majority of our food, but there is a growing local farming movement, where producers are cultivating sustainable crops for the local market. We love shopping local, and it's easier on the environment to boot.
Rock climbing paradise
With its fascinating rock formations and ample coastline, Hong Kong is a mecca for rock climbing and coasteering. Adventure seekers can join one of many rock climbing clubs and explore a different side to the city.
Day trips galore
It sucks to be grounded from travel abroad, but if there ever was a place to be trapped, there are worse places than Hong Kong! We may be small, but there's so much to do, from outlying islands with their own unique cultures, to food safaris, waterfall hikes and remote camping.
Traditional villages to explore
Outside the city centre, Hong Kong is home to several villages where residents have preserved a more traditional way of life. Pok Fu Lam village, for instance, is a UNESCO World Heritage site, and was added to its World Monuments list in 2014. It's been inhabited since the beginning of the 17th century, and carries out the Fire Dragon Dance at Mid-Autumn Festival each year. Explore the winding alleyways for yourself and see if you can spot some of the older structures.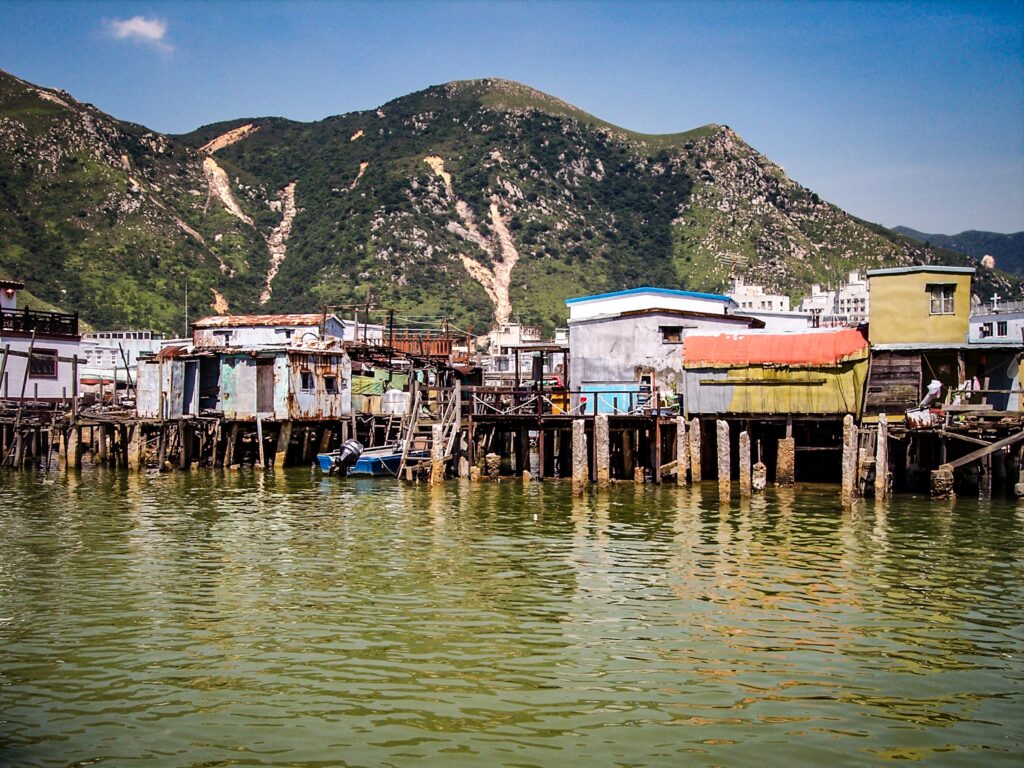 Or head to the outlying islands! At the tip of Lantau is Tai O, a fishing village on stilts where villagers still fish and make shrimp paste and other preserved seafood delicacies. With plenty of walks in the surrounding area, it's a fascinating glimpse into how Hongkongers used to live.
The resilience of Hongkongers
Of course, no list about Hong Kong would be complete without a shoutout to Hongkongers themselves. Resilient and community-minded, Hong Kong was built on the backs of the hardworking – and often poverty-stricken – families who came to the city in search of a better life. In what other city would people protect each other by voluntarily wearing masks before it was mandated, innovate tirelessly to keep their businesses afloat, or handle months of social restrictions and home learning with such grace? Add oil, Hong Kong!