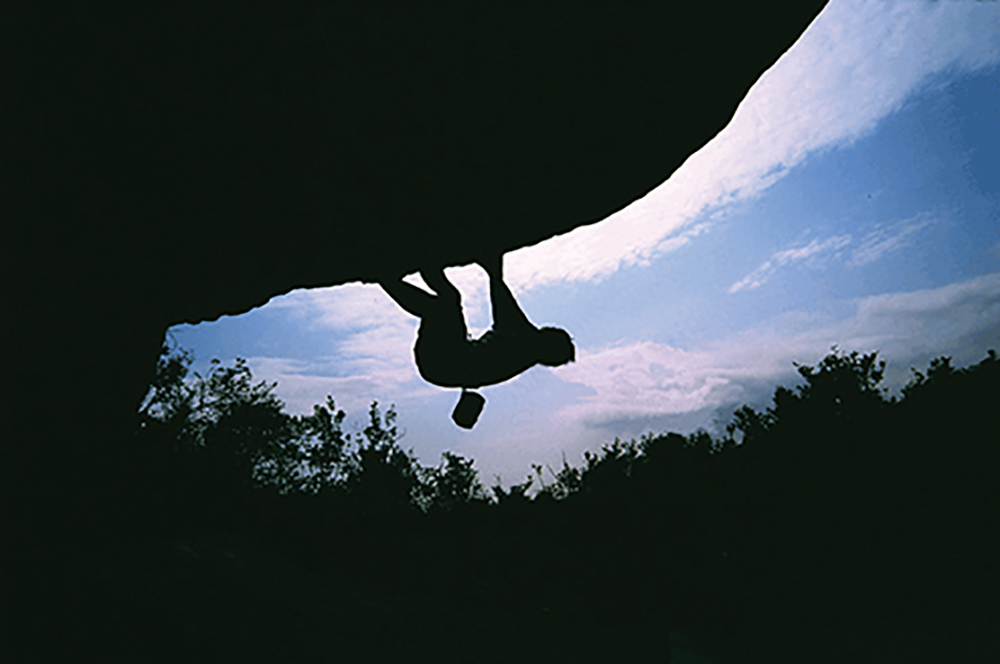 From a proliferation of indoor climbing walls to its Olympic debut at Tokyo 2020 later this year, climbing is fast becoming part of the mainstream. Carla Thomas talks to Hong Kong's resident rock jocks to find out more. Photos by Stuart Millis
When personal trainer Chris Tang, 34, was introduced to climbing ten years ago by a flatmate in Sydney, it wasn't exactly an easy lift for him. "I was playing rugby then and was a whopping 85 kilos, which is considered heavy for climbing," he says with a laugh. "But I loved it and never looked back."
Since then, he's travelled the world over (after dropping some kilos) to places like Hawaii, Vietnam and Italy, organising group trips with other climbing converts at considerable expense and time – all to pursue a passion that Tang says is highly addictive.
If the number of climbing gyms in Hong Kong is anything to go by, it seems he may not be alone. Climbing is undeniably experiencing a global boom, with double digit growth in the sport reported in both America and Britain in recent years. And Hong Kong is fast on the trend, too; Tang says in the last two years, at least four new indoor climbing walls have opened here, a sure sign of local interest in the sport. 
Hong Kong Rocks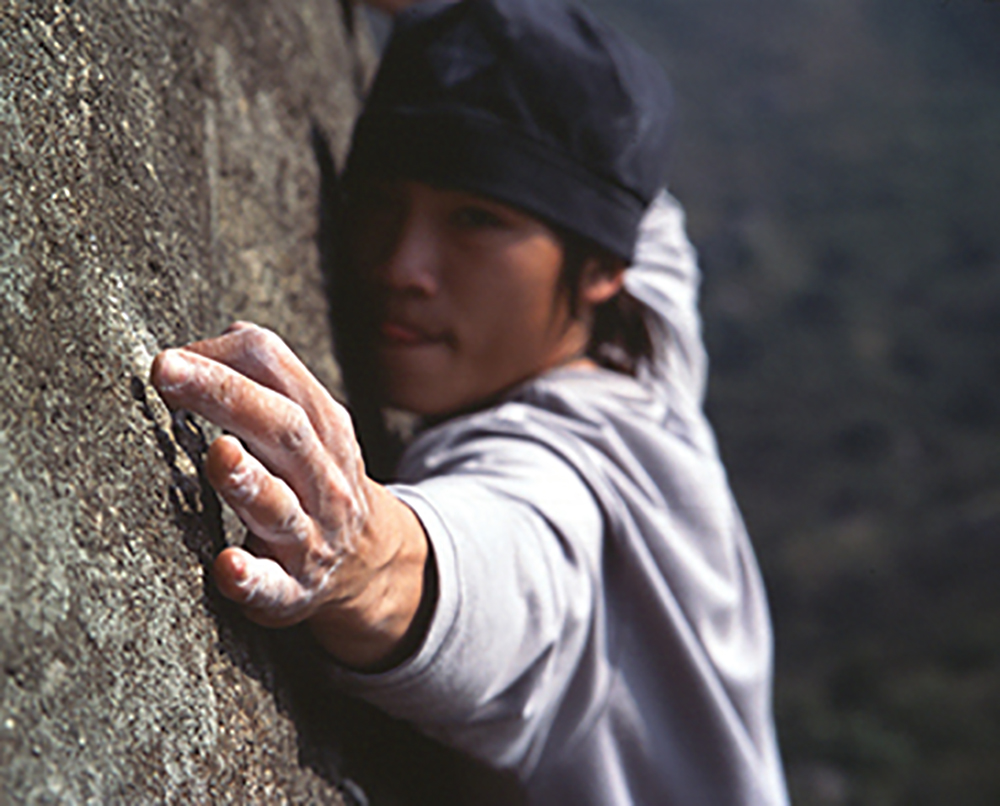 Climbing in Hong Kong has been around since the 1950's, when members of the British army started exploring crags like Lion Rock and Kowloon Peak. It wasn't until the last 20 years that it began to take hold in the city, thanks in large part to pioneers who literally laid the groundwork to make the sport safe and accessible to the masses. 
Stuart Millis started the website Hong Kong Climbing (hongkongclimbing.com) in 2000, documenting climbing areas in the territory after he says the only printed guidebook at the time was woefully inadequate. Millis, an engineering geologist who has been climbing for 27 years, was integral in developing the sport offline as well. He's made several first ascents and routed new areas that have gone on to become popular climbing sites today, such as Monkey Buttress and Mount Parker. As a long-time fixture of the city's climbing community, he says he's definitely noticed a surge in popularity.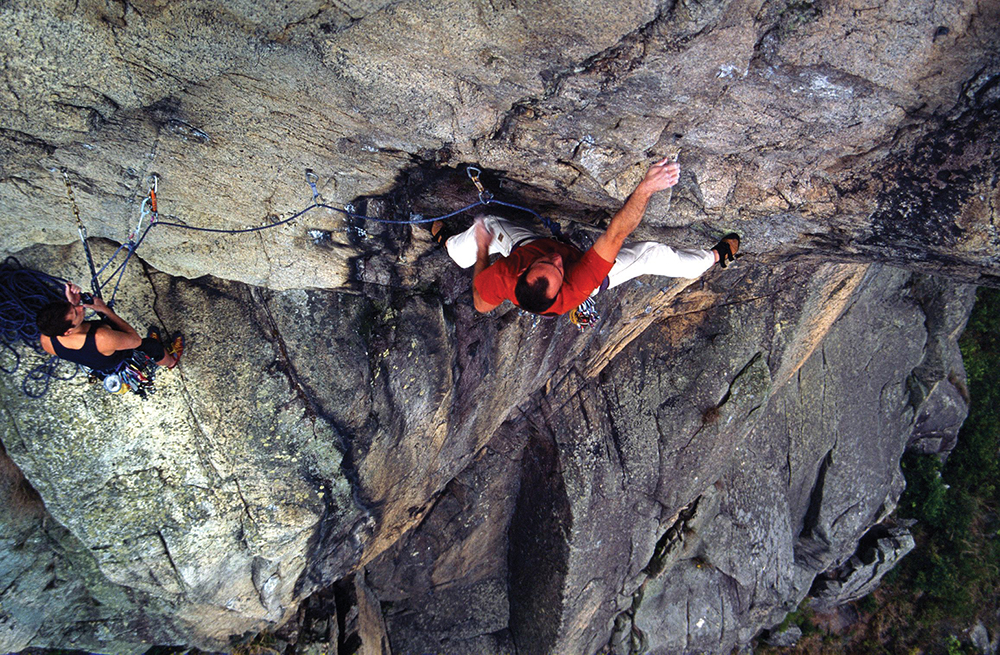 "It's grown hugely over the last 15 years, largely as a result of the growth in the number of climbing gyms and the accessibility this has given people to the sport."
Millis says by having low-risk indoor gyms available, novice climbers are able to build up their skills and strength in controlled environments before moving outdoors.
Social Climbers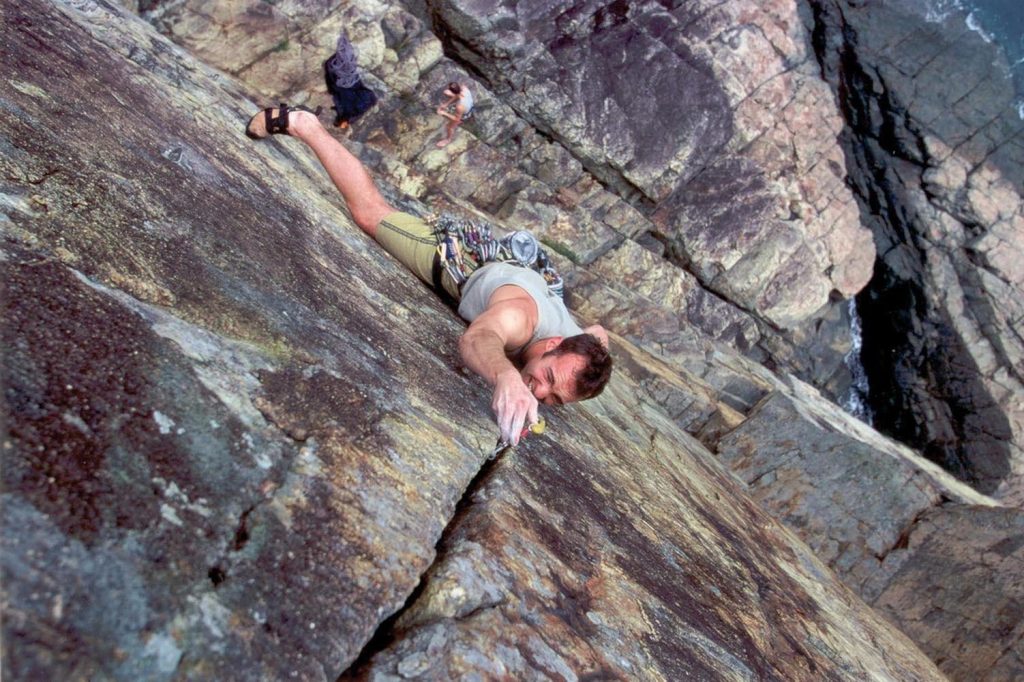 With no fewer than ten climbing gyms around Hong Kong right now, it's certainly not difficult for newbies to get started in safe conditions. Climbing gyms have ample padding to cushion falls, easy-to-grip holds for amateurs, as well as strict guidelines around elements like equipment, technique and spotters, to build up good habits before you get to grips with a crag outside.
Francis Haden is the founder of the Hong Kong Bolt Fund, which replaces old bolts (used by climbers to clip into on rock faces) on outdoor climbing routes. A climber of over 31 years, he's personally replaced thousands of old bolts locally, helping to minimise the risk of accidents during climbs. He stresses that there are always risks with outdoor climbing, and it's important to get a good foundation first before trying to tackle anything too advanced.
"Certainly, the outside environment is dynamic and broadens the risks involved," says Haden. "Holds can break, whereas indoor holds generally do not – plus there's a crash mat."
But it's this element of risk that actually fosters the sense of community among Hong Kong's climbers. Relying on fellow climbers, whether it's someone like Haden who has laid the boltwork to safely ascend, or literally putting your life in someone's hands through belaying, requires trust and builds strong social bonds. It's something that Chris Tang says has kept him climbing for over a decade.
"First and foremost, it is the people that have kept me climbing. Going to the climbing gym or local crag and bumping into friends is like a social event for me," says Tang.
Crag Addicts
Studies have shown that feeling connected to others is a strong protective factor against anxiety and depression, as well as being generally good for our mental and physical wellbeing. So it's no surprise why climbing is catching on as a sport; meeting new people and forming meaningful connections around a shared interest are positive outcomes that you won't often get if you're just tuning out on a treadmill.
But there's also a number of other things that make climbing an attractive prospect for anyone looking to get fit.
Sure, it's a full-body physical challenge, requiring both cardiovascular endurance and strength. But it's also a mental pursuit that forces you to be fully present and in the moment, working to solve a route through strategy and problem-solving much like you would a puzzle.
"Climbers understand there is no right answer to one problem," says Tang. "We all have our own height, armspan and mobility differences, so we all solve a problem slightly different to each other."
Then there's the added benefit of being in nature. Hong Kong is uniquely gifted for its easy access to climbing areas; mountains here are accessible via public transport or relatively short cab rides, something you can't readily find in many other international cities. Haden says it's one of the reasons the city's climbing scene is still so dynamic.
"Climbing can be easily supplemented by other activities, like beaches or hikes, where other destinations in Asia do not have that combination."
Cliffhangers
Whatever your motivation might be for giving it a go, it's clear that competitive climbing is catching on in a big way. In 2016, the International Olympic Committee formally announced that sport climbing would be included as a medal sport at the 2020 Summer Olympics in Tokyo, dividing the category into three different disciplines of speed climbing, lead climbing and bouldering.
With the increased media fanfare this summer and gold medal glory bestowed on a handful of lucky Olympians, it's clear that public interest in this already burgeoning sport has yet to reach its apex.