Stuck in town this summer? Join the club. But fear not, you can still have fun with these Hong Kong watersports companies. From freediving to coasteering; kayak tours to wakeboarding, you'll find a new activity to try.
Wakeboarding
There's no way you'll feel the heat while you're wakeboarding! (Assuming you spend most of your time wiping out like we do, that is.) If you're keen to get drenched in an afternoon of water sports, head for Tseung Tau Village in Sai Kung where you can check out Wake2Chill. They provide everything water sports-related, such as wakeboarding, wakesurfing, wakeskating, kayaks, canoes, jet skis, even a floating pier! Get a group of friends together and this makes for a perfect day in the sun. wake2chill.com
Coasteering
Coasteering combines swimming, climbing and cliff jumps to make your way along a rocky coastline on foot. Sound challenging? It is, but also highly enjoyable according to inside sources! Surfing Hong Kong offers coasteering and surf lessons in Big Wave Bay, as well as kids summer camps, which include beach cleanups, for anyone on school holidays. Costs $350 per child. coasteeringhongkong.com
Kayaking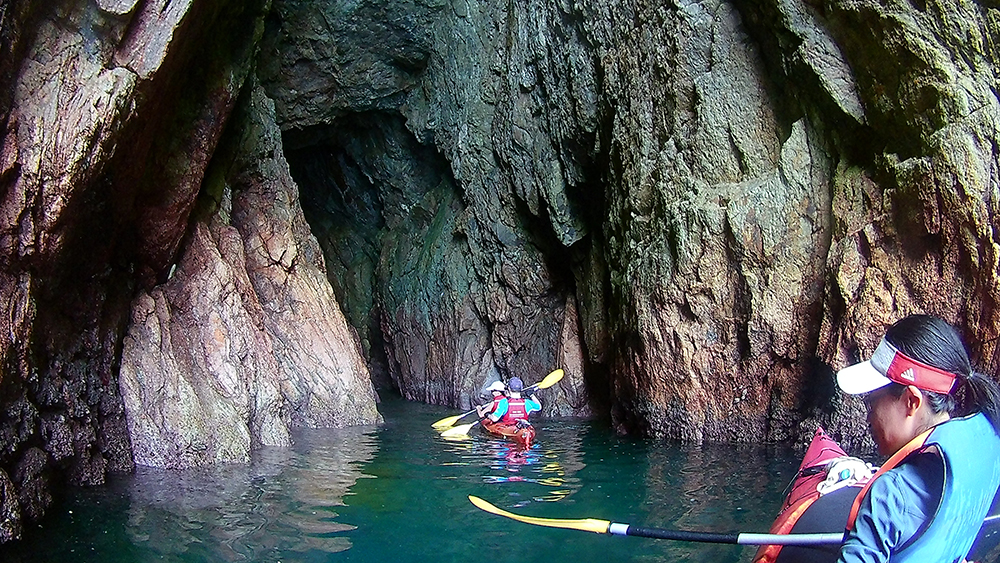 There's loads of places around Hong Kong to try your hand at kayaking. If you're keen to set off your own, there are ample places to rent kayaks that don't require a massive journey from Central, like Aquabound at Stanley Beach, which rents single ($80/hour) and double kayaks ($150/hour) as well as tours and instruction. aquabound.com.hk
If you want to embrace your sense of adventure this summer, hire a local tour operator to bring you to more uncharted waters. Sea Kayak Hong Kong provides half and full day kayaking tours around some of Hong Kong's most untouched islands and coastlines, like the inner islands of UNESCO Global Geopark in Sai Kung with its stunning remote beaches and emerging coral reefs. $750 per person. seakayakhongkong.com
A Team Edventures also has totally unique kayak trips worth checking out, like a day-long tour around Tai O fishing village, where you can kayak between stilt houses before swimming in waterfall pools on Lantau ($900). Or try their night paddle trip to Cheung Chau ($700), taking in the vivid bioluminescent algae before hitting up the island's night market. ateamedventures.com
Windsurfing
Take up a new sport with an all-day windsurfing lesson at Cheung Chau Windsurfing Centre. They offer both private and group lessons for beginners, and you'll learn the fundamentals in a safe and controlled environment before testing yourself in the water. Lessons are available most days of the week (closed on Wednesdays); $1,800 per person for group lessons, $2,500 for private. ccwindc.com.hk
Freediving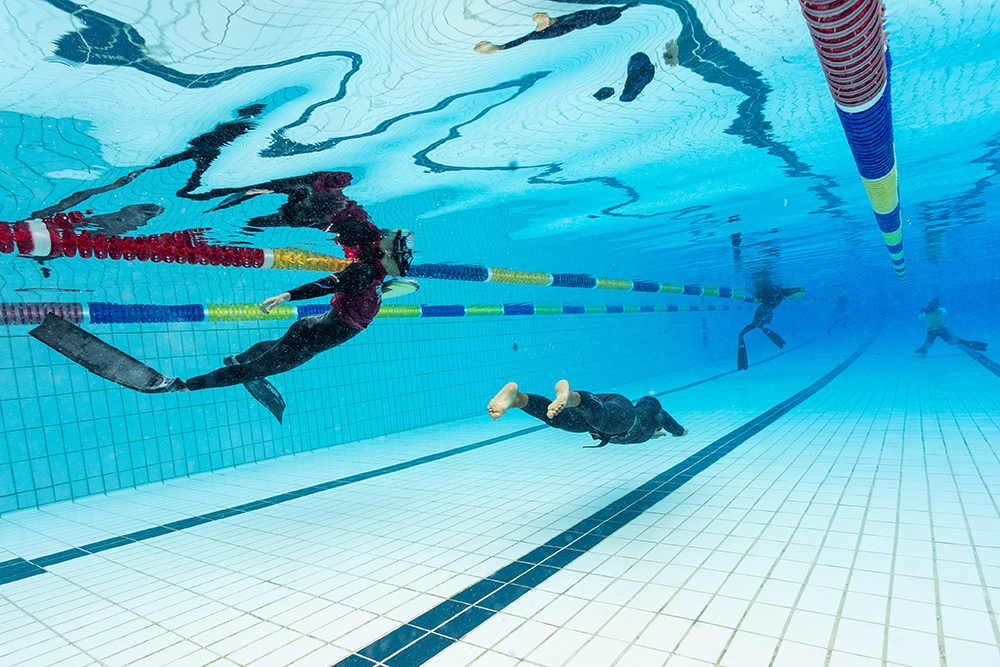 Apnea Academy is a freediving school that teaches breathing and relaxation techniques to help hold your breath underwater for long periods of time (around two minutes!). They offer a half-day Discovery Freediving course which covers basics like freediving physiology, safety rules, static and dynamic apnea (the scientific term for "holding your breath"), among other bits. Participants must be 16 years and older. $800 per person. Contact [email protected] for more information.
More fun ways to fill a Hong Kong summer:
Join a walking tour of Hong Kong
Wild summer camps for kids
Day trips to get you out and about in nature