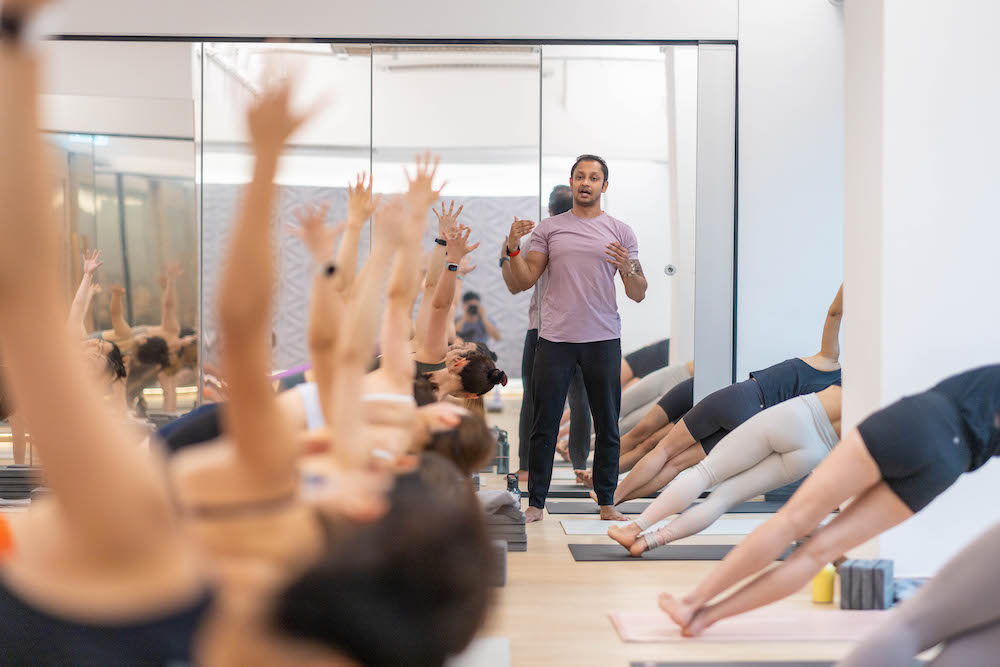 Located in the heart of Wan Chai, just three minutes from the nearest MTR, Prana Yoga opened earlier this year to provide a new yoga experience on Hong Kong Island. Founded by Samrat Dasgupta, one of Hong Kong's leading yogis, this 5,500-square-foot studio has four practice rooms, where students can practice all kinds of unique yoga disciplines that are suitable for all levels.
The studio is filled with abundant natural light, with soothing organic accents throughout – think bamboo and raw stone. With its zen-like design and state-of-the-art changing facilities. It's an ultra-tranquil environment that feels a world away from bustling Wan Chai.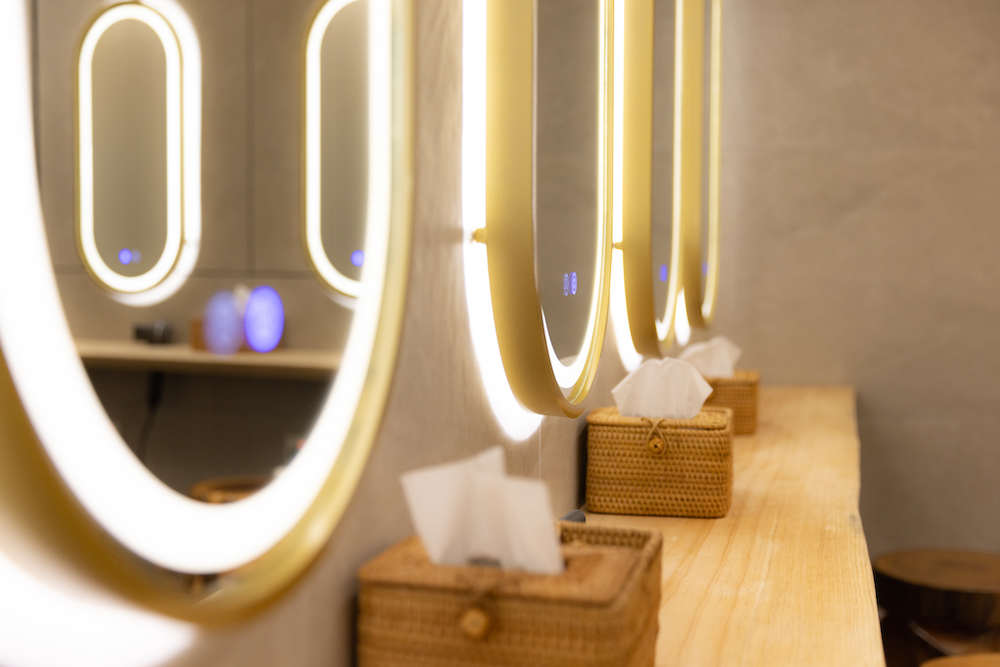 Prana Yoga co-founders Samrat and Bianca are passionate about quality yoga instruction, as well as hygiene, so you can be assured of a clean and safe environment with nurturing teachers. Classes at Prana Yoga remain small to ensure each student gets the attention they need. He also believes that yoga should be a joyful practice, and as such the studio refrains from hard sell tactics – they believe that the studio and its instructors will speak for itself. Despite this, fees remain competitive and packages are flexible to ensure that they work around the clients' schedule, not the other way around.
There are dozens of classes on offer. In addition to the conventional hatha and vinyasa practices offered at all studios, Prana Yoga also offers aerial yin, chair yoga, tabata, stick mobility and more. Here are a couple of their signature classes:
Prana Vinyasa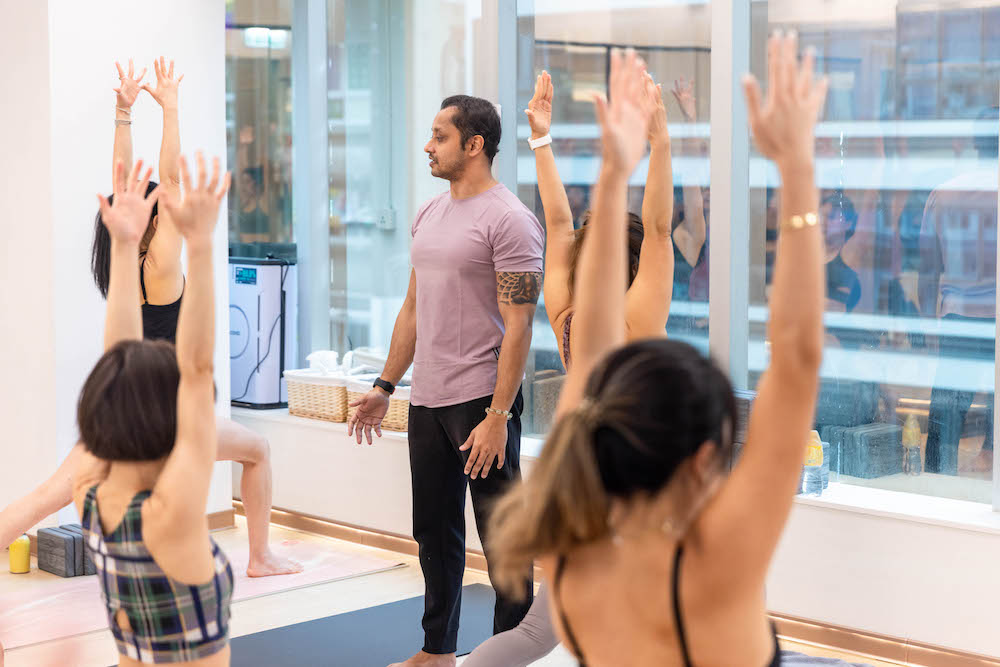 One of Prana Yoga's signature classes, Prana Vinyasa is personally taught by Samrat. It is a challenging practice that tests your physical endurance, strength and flexibility. It emphasises anatomy and conditioning to avoid injuries. Students should be comfortable in headstand and crow pose.
Sound Bath Meditation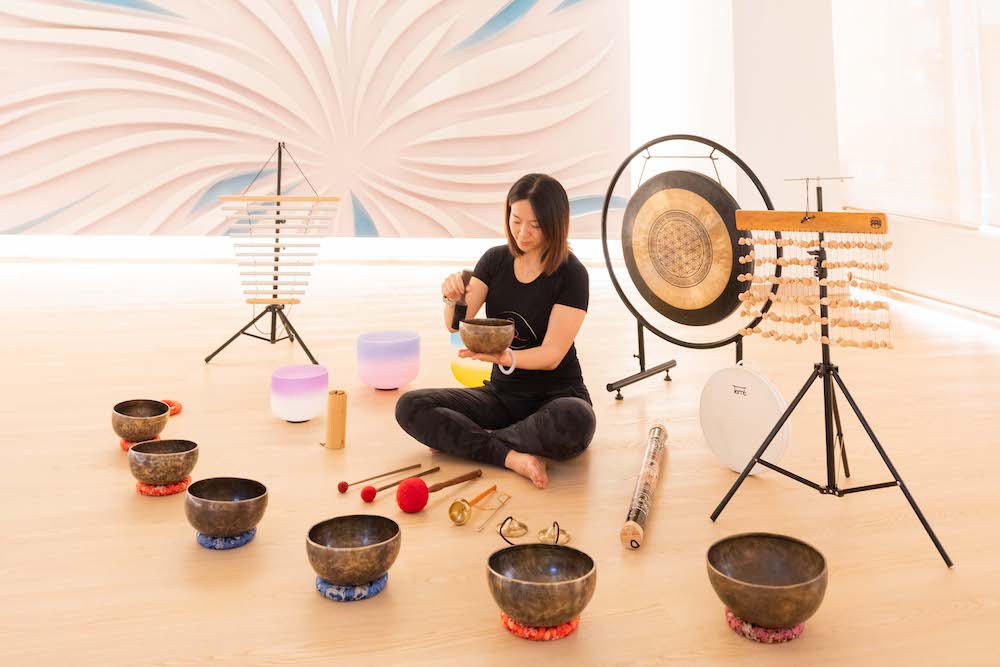 You may have tried a sound bath, but probably not one quite as immersive at the meditation class at Prana Yoga. Their sound bath leaves students feeling relaxed and with a greater sense of clarity and insight.The instructor uses a variety of instruments, including singing bowls, gongs, tuning forks and rattles to create a soundscape that lulls you into a deep sense of wellbeing.