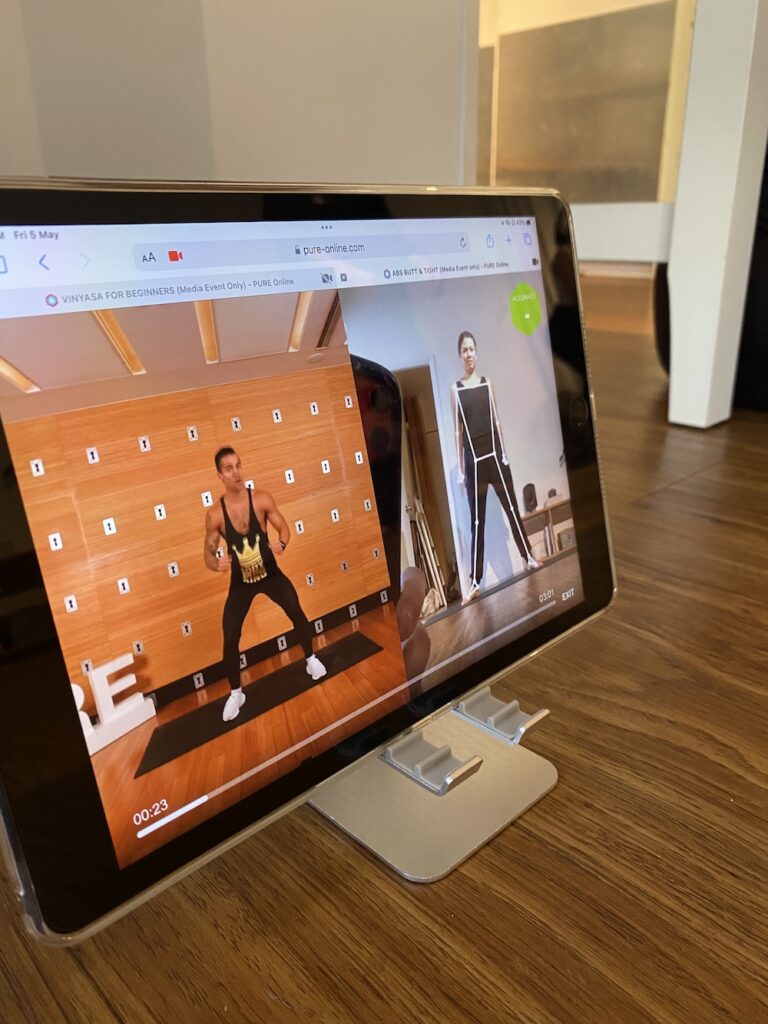 With 20-plus yoga studios and gyms across Hong Kong, PURE is Hong Kong's biggest fitness brand. Now, they're branching into online fitness with PURE Online, a new, digital-forward programme that offers a huge range of lessons on demand. Right now it has more than 400 classes in its library for you to choose from, with 21 new classes added each week. Pick your discipline, difficulty level and duration, set up your phone or iPad, and take a virtual Pure Online class whenever and wherever you like – from your bedroom or hotel room, to the park or your balcony, you can access fitness classes from your pocket. In addition to yoga and fitness, you'll also find relaxing sound meditation sessions, yoga for mums and bite-sized videos offering nutrition advice.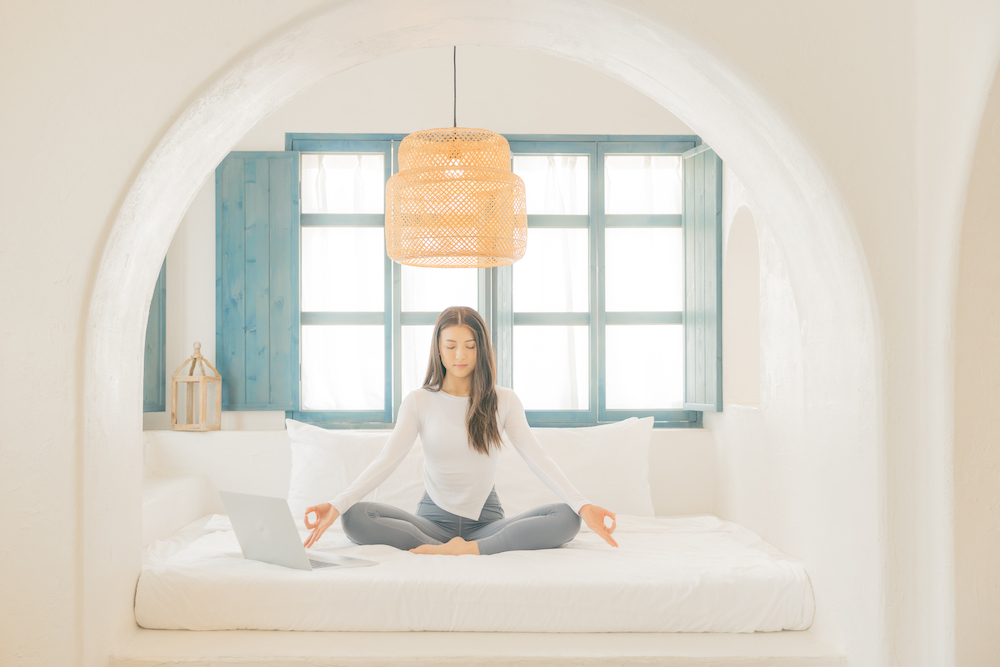 AI For Fitness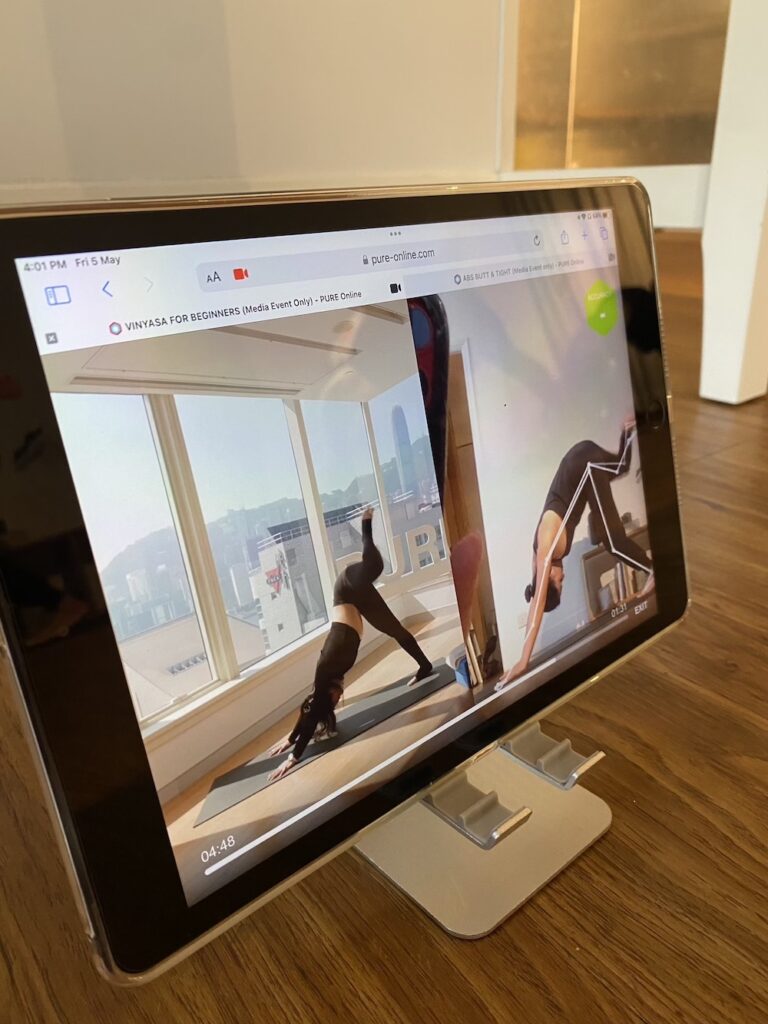 If, like us, you struggle with both motivation and correct alignment when it comes to following fitness videos, PURE Online addresses the problem with its new, optional add-on AI function that tracks your posture, encouraging you to make adjustments to better match what the instructor is doing on-screen. This gamifies the experience, and also allows you to watch yourself with a split-screen so you can check whether you're getting it right. If you prefer to work out with mirrors so you can check your posture, this gives you that experience at home. We reckon the AI element is what gives PURE's offering the edge over fitness programmes on YouTube or on other platforms. Kids will love the gaming element, making this a great way to introduce healthy habits at an early age.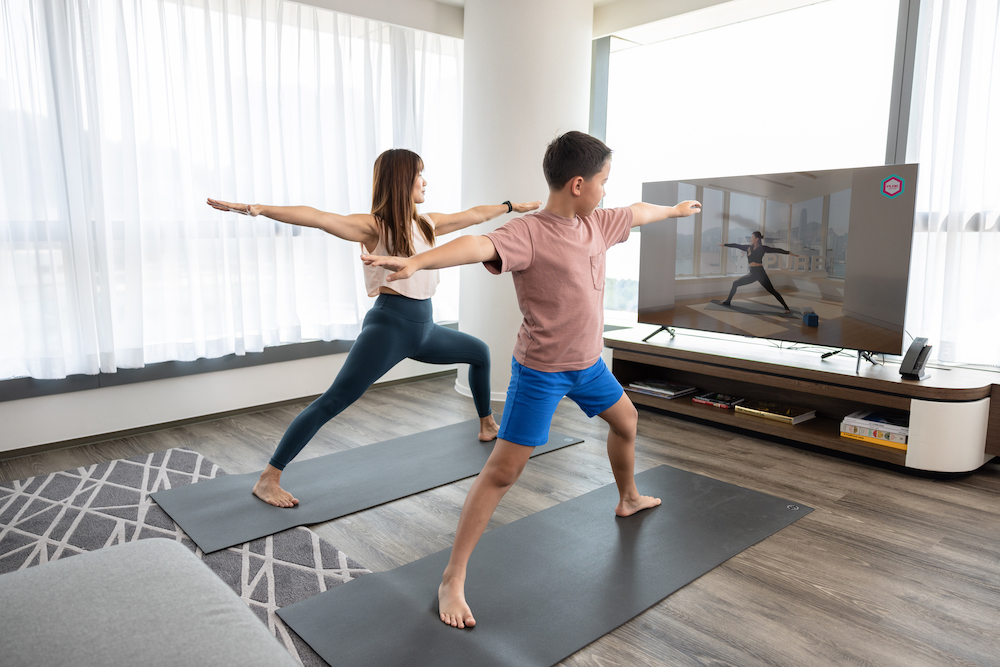 Want to give it a go? The PURE Online basic subscription is $78 per month, or $768 for 12 months. Add on the AI experience for a discounted price of $38 per month (originally $58 per month). Visit the website to learn more.