Hong Kong is surrounded by water, and being a confident swimmer can open up a whole world of fun and wellbeing. Whether you want to hit the pool or the open sea, swimming is a fabulous mindful exercise that offers a combination of resistance training and cardio for a full-body workout – and you don't even have to get hot and sweaty!
If you'd like to become a more confident swimmer, Hong Kong offers plenty of swimming lessons for adults to help improve your confidence in the water, hone your technique and turn swimming into a fun and empowering activity. Here are a few places to enrol in adult swimming lessons in Hong Kong.
HK Hurricanes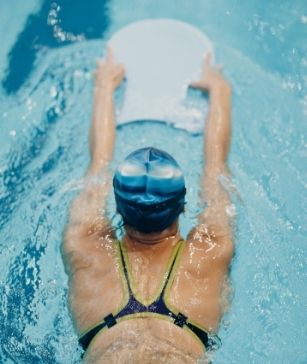 Operating out of Australian International School in Kowloon Tong, HK Hurricanes offers adult swimming lessons for both beginners and improvers. The beginners class will teach you how to float, how to swim freestyle, breaststroke and backstroke, and improve your overall confidence in the water. The Level 2 class is more about improving your speed and technique, and is best suited for people who can swim at least 25 meters of freestyle.
Alison Tam Swimming
The award-winning Alison Tam Swimming tailors its adult swimming lessons to nervous swimmers who want to conquer their fear of the water. They offer a water familiarisation course as a drop-in class, and welcome everyone who wants to take that first step into swimming. From there, you can learn basic skills such as floating in the beginner's course, before moving up to mastering basic strokes and then learning how to hone your technique. Courses are held periodically rather than on a rolling basis; sign up to the newsletter to be the first to hear when a new course is starting.
Read our interview with founder Alison Tam!
YMCA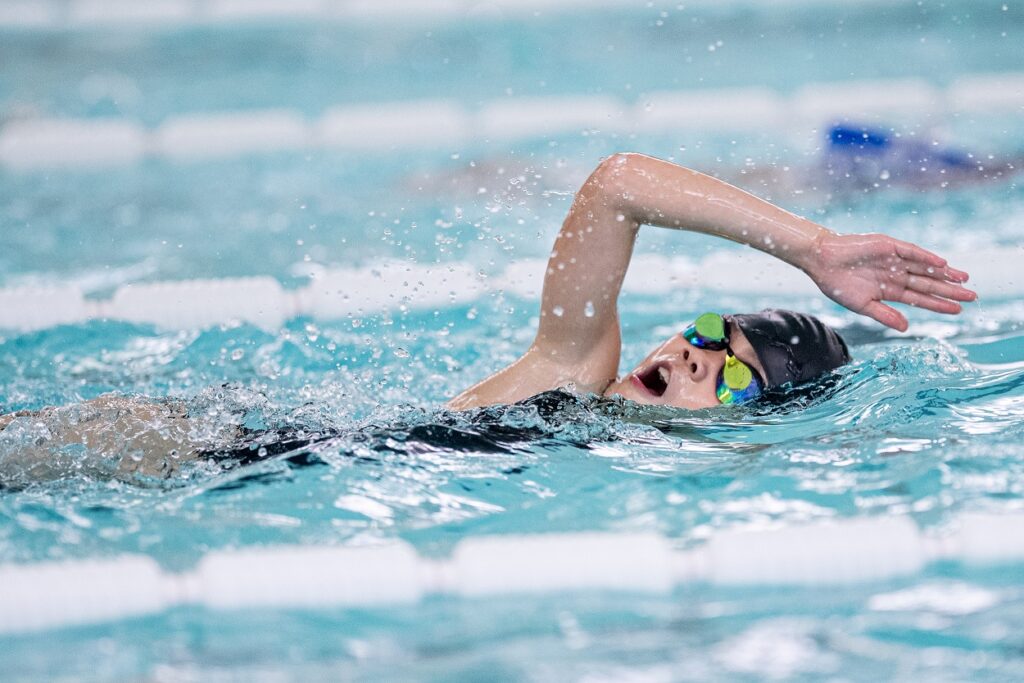 Many Hongkongers learn to swim at the Y, and it's not hard to see why. They offer a ton of classes for kids, as well as a wide selection of adults classes for people aged 16-54, as well as special sessions for "master" swimmers aged 55-plus. For adults, they offer women-only classes, an "elite" swimmers session, as well as aqua aerobics and stretching.
Hong Kong Swimming Academy
Founded by Hong Kong Olympic swimmer Alex Fong, Hong Kong Swimming Academy offers classes for both adults and kids. For non-swimmers, their adult swimming lessons are all about water confidence, learning to float and tread water, as well as basic strokes. Instructors will take you through simple drills, isolating your arms and legs in exercises to improve strength and technique. Classes are in a 1:5 ratio and cost $310 per 55-minute session.
Harry Wright International
Harry Wright International is synonymous with competitive swimming in Hong Kong: elite swimmer and Olympic star Siobhan Haughey came up through the Harry Wright programme. For adults, they offer classes from beginner level, right up to pre-competitive and competitive levels, as well as special classes for those training to tackle a triathlon. These are focused on building cardiovascular stamina and endurance in open water swimming environments.
FloatPlus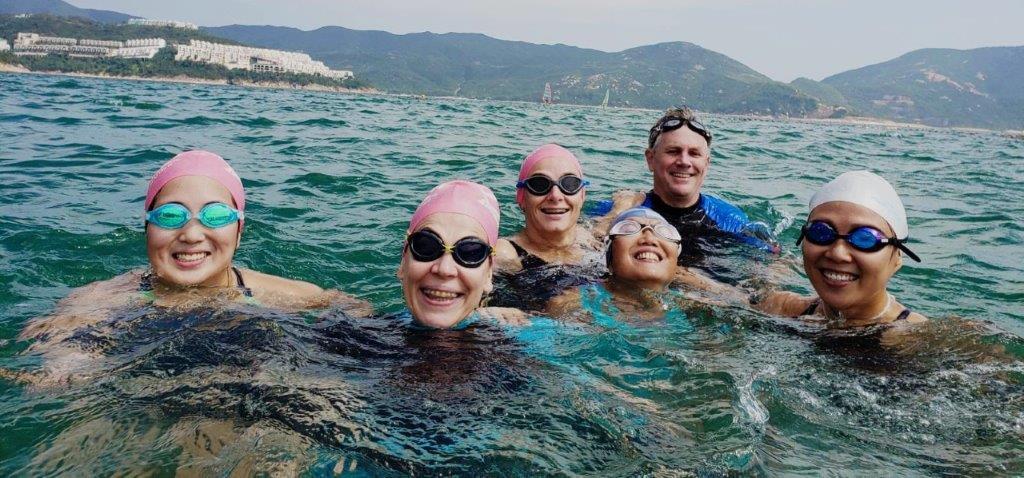 Operating out of some of Hong Kong Island's top member's clubs, Swim Fit offers classes for both adults and children. For its adult swimming lessons, it offers four levels, ranging from complete beginner to advanced and open water swimmers, the latter of which takes place in a pool to develop skills before heading out into the open sea around Repulse Bay and the surrounding ara. Participants must be aged 16 or above.
Splash Foundation
Splash Foundation is a non-profit organisation that offers swimming classes to marginalised groups such as foreign domestic workers and children from underprivileged backgrounds. Their belief is that everyone deserves a chance to learn to swim, and their instructors volunteer their time to help adults and children alike learn to love the water via a 12-week swimming programme.