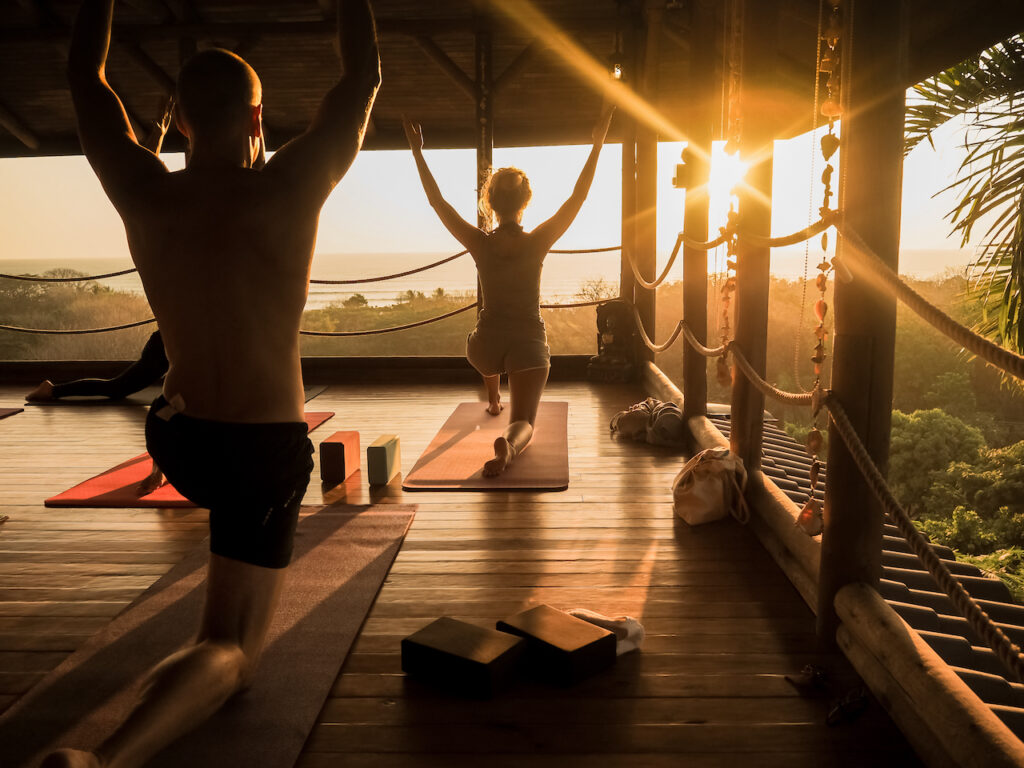 Hong Kong, known for its urban hustle and bustle, might not seem like the first choice for a calming wellness retreat in nature – but there are some seriously serene spots that are perfect for relaxation and self-care.
Amidst the skyscrapers and beautiful landscapes, you'll find tranquil locations, from lush green mountains and peaceful beaches to quiet temples, where you can escape the noise and focus on your well-being. Whether you're interested in meditation, yoga, fitness, or simply a break to recharge, here's your guide to the best places in Hong Kong to host your next wellness retreat.
View this post on Instagram
Perched on a serene Clearwater Bay hill, The Pavilion is a colonial gem surrounded by expansive lawns. Inside, it features high ceilings, original stone walls, and abundant natural light streaming through full-length French windows. Step outdoors, and you'll discover a generous garden graced by a magnificent ficus tree, offering a versatile space for activities like yoga classes and sound baths.
For those planning overnight retreats, The Pavilion also offers cosy bedrooms, including one with a charming 4-poster bed, as well as a fully equipped kitchen to cater to your needs.
View this post on Instagram
Escape to the peaceful hills of Mui Wo on Lantau and discover The Hideout, a cozy new retreat nestled in the jungle. Surrounded by nature, this place is perfect for outdoor activities and has a lovely waterside terrace. You can enjoy fresh farm-to-table meals from their own gardens.
Even though it's still in its soft launch phase, The Hideout hosts occasional events like art workshops and live music at sunset. Feel free to drop by and grab a delicious coffee while enjoying the natural surroundings.
For a truly unique architectural experience reminiscent of glamorous Phuket villas, consider booking your retreat at Amtarda. Situated in the upscale Clearwater Bay area, these Thai-style villas seamlessly combine modern design with traditional wooden elements. With four exclusive rooms that can accommodate up to eight guests, each room offers breathtaking views of the rolling mountains.
Additionally, Amtarda boasts an on-site private Thai restaurant, allowing you to indulge in authentic cuisine without leaving the comfort of your villa.
Covering over 11 acres, Sai Yuen is perfect for larger gatherings or can easily accommodate those seeking a cosy, intimate retreat. With a diverse array of activities and equipment, you'll find something for everyone here.
When it comes to accommodations, Sai Yuen offers various options, from basic campsites to geodesic domes and safari tents for a touch of glamping luxury. As an added delight, resident goats freely roam the grounds, providing a delightful dose of animal therapy for all visitors.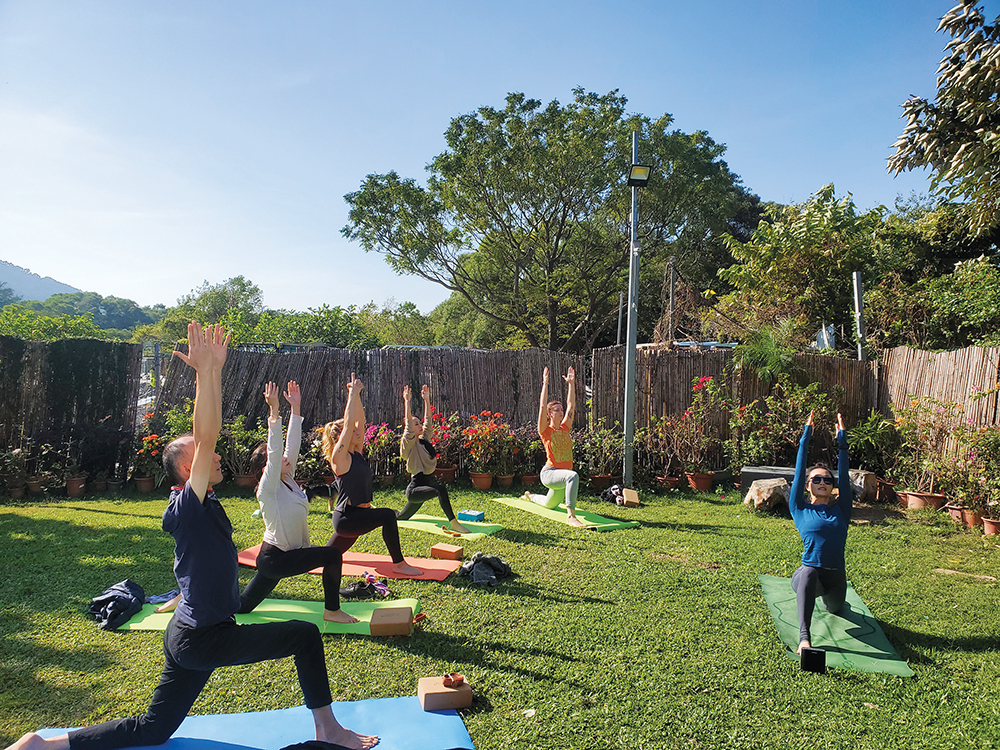 We've previously highlighted the hidden gem of glampgrounds at JK Club in Lo Wai Village in Pui O, Lantau, on a retreat experience for enzyme nutrition. These accommodations feature caravans equipped with hot showers and air conditioning, generous outdoor spaces, proximity to the beach, and the added bonus of an on-site farm where you can immerse yourself in the world of sustainable, organic farming. What more could you ask for?