Not sure what to do with the kids this summer? Get them out and into the wild with these outdoor Hong Kong summer camps that'll leave them wet, dirty, tired and – most importantly – happy at the end of the day!
Ark Eden Summer Camp (5-11 years)
Nine weeks of nature, play and adventure? Sign us up! Ark Eden's summer camp provides a varied lineup of outdoor activities and eco-fun, including trips to beaches and waterfalls, campfires, nature crafts and eco-learning using the surrounding nature of its gorgeous valley location on Lantau. Every day is different, so kids shouldn't be bored even by the end of summer. Runs from June 22-August 21, starts from $750/day per child (discounts offered for multiple camp days.) Email [email protected] for more info.
Outward Bound (9-18 years)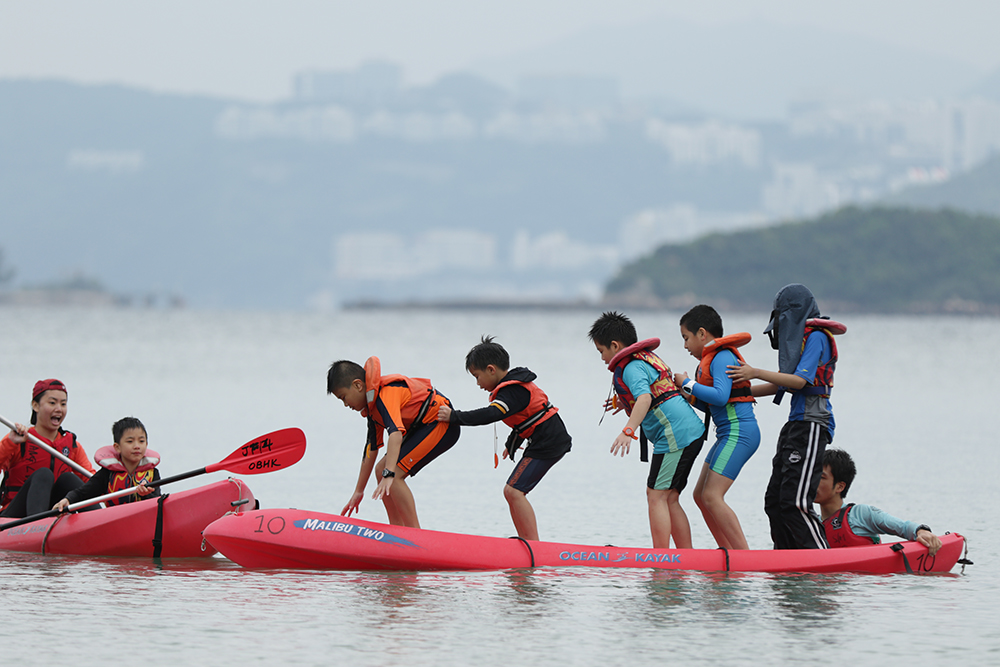 Looking for outdoor Hong Kong camps for older kids? Get them to challenge themselves with one of Outward Bound's outdoor expeditions, which takes young adults out for multi-day excursions into Hong Kong's wilderness. Expect kayaking, jetty jumping, rock climbing, and more! These expeditions are designed to bring participants together in challenging and new circumstances, developing new skills and having new experiences that they can take with them into the real world. Courses start from $5,100 for five days, four nights.
Hong Kong Forest Adventures (2-8 years)
Children as young as 2 can get in on forestry fun, with various camps catering to wood-working, hiking & climbing, obstacle courses, and even STEM camps where you can blow things up or make your own slime! Camps run over three days (Mon-Wed or Thu-Sat, 10am-4pm) from July 13-August 15. $1,200-$3,600.
Backyard Gang (5-8 years)
Backyard Gang takes small groups of kids age 5-8 into Hong Kong's country parks and beaches to learn, play and discover what Hong Kong's nature has to offer. They'll learn to build a rope swing, identify bugs, paddle in rivers and so much more. For under-fives there's also Backyard Explorers' programme. Summer camps available.
More summer fun ideas:
Keep cool with these Hong Kong watersports