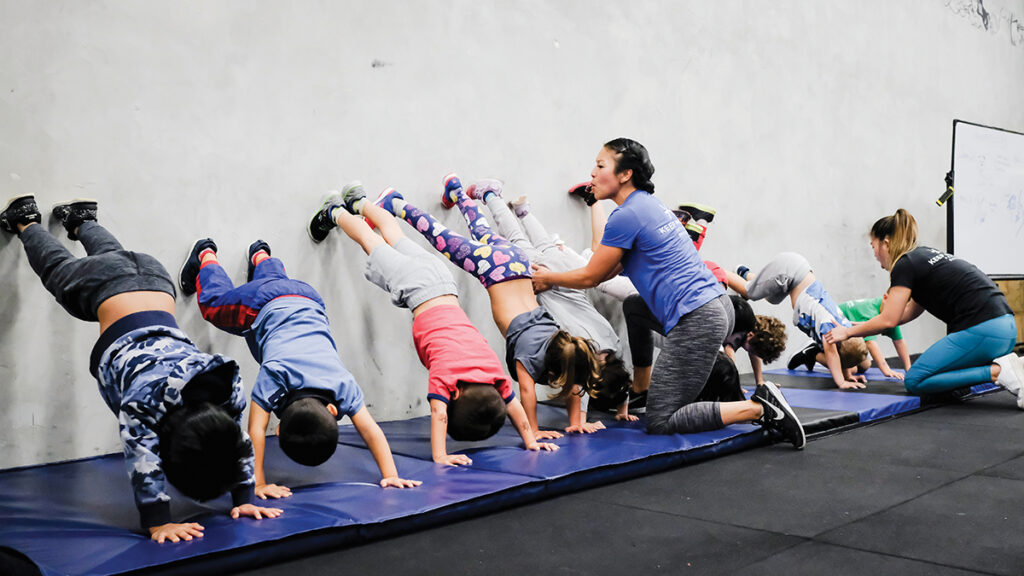 The Buzz: Asphodel might be known as an elite training and conditioning gym, but it's also been quietly developing a first-class kids' offering that's gone from a few holiday camps to a full-fledged programme, designed to foster a love of movement, confidence, and familiarity in a gym setting. The classes' success is down to trainer and coordinator Michelle O'Brien, a powerhouse and mum of two who knows exactly how to motivate a room full of kids of mixed ages and abilities to get the best out of everyone.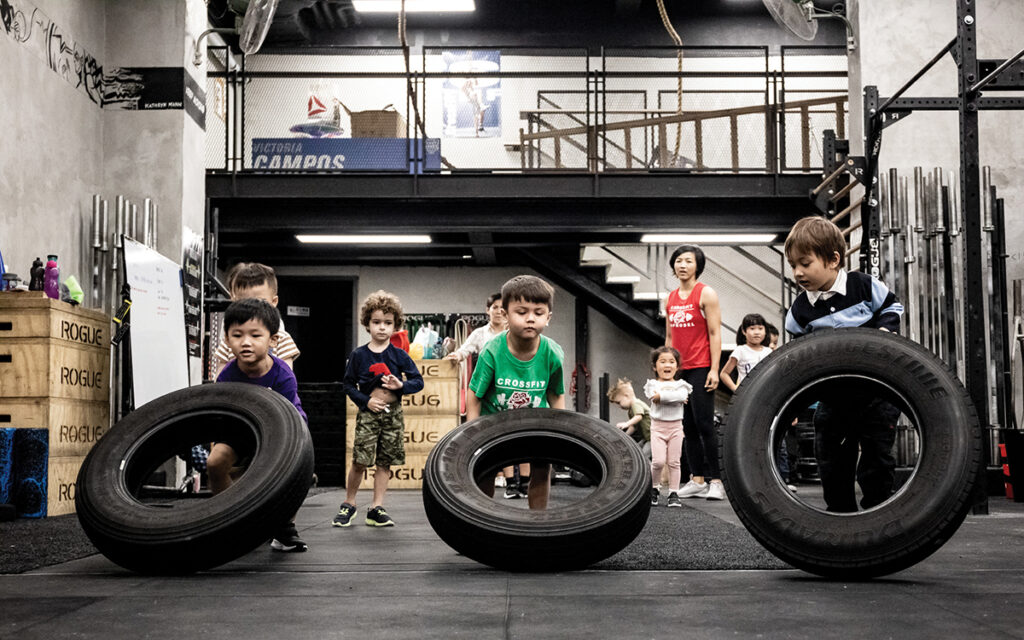 The Class: Our two mini reviewers, aged eight and 10, signed up for the Friday afternoon class. From the moment we set foot inside, we were blown away by how engaged and enthusiastic the kids were, and how they responded to Michelle's energy. They kicked off with a dynamic warmup, comprising bear crawls, forward rolls and squats, with an element of competition to keep things fun. Then the kids split up into groups to try the gymnastic rings; older and braver kids were hoisted up to the adult equipment, while beginners and younger kids were supervised by fellow coaches on lower-hung rings. They practised their "banana-superman" movements, before moving onto handstands against the wall.
They finished off with a mini crossfit-style workout with circuits of rowers, skiing machines and shoulder taps. The kids were encouraged to log their results, which all went up on the whiteboard with plenty of encouragement from Michelle and her fellow coaches, Joy and Rachel.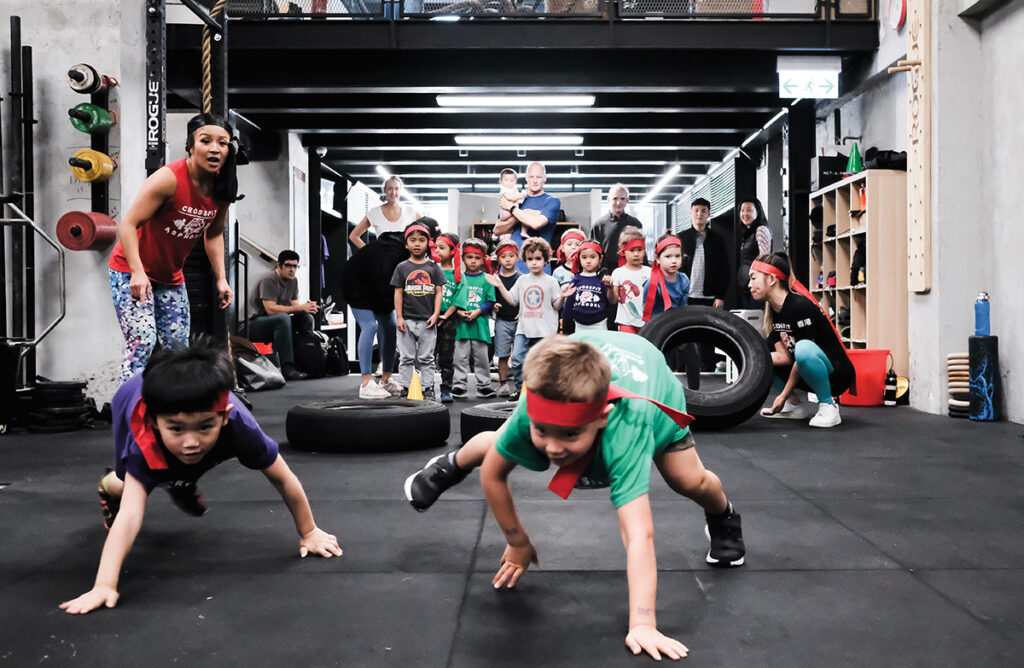 The Verdict: We just loved the kids class at Asphodel – and so did the kiddos! It combines the best elements of gymnastics, strength-training and dynamic movement, without intimidating anyone. It was great to see the children test their limits, gain confidence on gym equipment and take pride in their progress. We wish there was something like this when we were children! A huge thumbs up from the Liv team – we expect there to be a waiting list for these classes before too long.
Details: There are three age groups currently served:
ages 6+ (12 classes per month); 3.5-5.5 (eight classes a month) and toddlers aged 2-3.5 (four classes a month). Costs $1,000 per month for unlimited classes; or $800
per month unlimited for families with two or more children enrolled.
G/F, Nam Hung Mansion, 22 Praya, Kennedy Town,
3568-7719, asphodel.fit
In partnership with Asphodel Fitness
Read more: How to talk to your kids about fostering a healthy body image