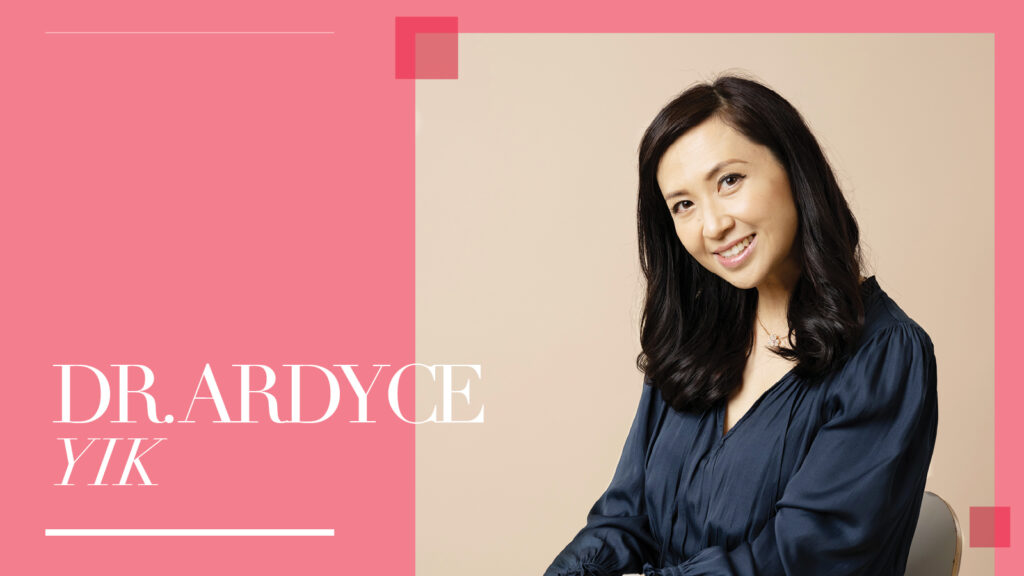 A licensed naturopathic doctor, Dr. Ardyce Yik is held in high regard by her patients for her empathetic, whole-body approach to wellbeing. Specialising in women's health, Ardyce practises at IMI and OT&P.
Tell us about your role as a naturopathic doctor, and how it differs from conventional medicine.
As a licensed naturopathic doctor, my goal is to restore health by addressing the underlying causes of illness with a patient-centric, science-based approach. My treatment plans are tailor-made and often include a combination of nutraceuticals, nutritional therapy, botanical medicine, traditional Chinese medicine and lifestyle counselling.
Licensed naturopathic doctors from North America get similar hours of training as conventional doctors and provide primary care, but the difference is found in the treatment philosophy and approach.
Do you find that more people are looking for holistic solutions, compared to a few years ago?
People are definitely more health-conscious compared to 10 years ago. There is increased awareness of how the environment, nutrition, stress and certain lifestyle behaviours can impact health and wellbeing, so I think more people are looking for healthcare professionals who offer an integrative approach.
Your field of expertise is women's health and fertility. What drew you to this field?
As a mother of three, I believe that women are the cornerstone of their family's overall health and wellbeing. After giving birth, I struggled with my own health challenges, so I understand how important it is for women to stay strong amidst the challenges we face juggling the demands of a career, home, motherhood and everything in-between.
What are some things people should know before visiting a naturopathic doctor?
Visits are typically longer, so be prepared to spend approximately an hour for the initial visit (and around 20-30 minutes for follow-up visits).
My goal is to support and empower you throughout all stages of life, hence our partnership usually lasts longer than just one or two visits.
You can bring all relevant lab work and medical reports to the initial visit. Licensed naturopathic doctors work alongside other doctors, specialists and allied healthcare practitioners to provide the best care for patients.
Tell us about your COVID book.
"COVID-19 and You: 20 Ways to Support Your Health" is an illustrated COVID-19 health guide, featuring delightful illustrations set in Hong Kong. I wrote this book in 2020, hoping to share some important tips on how to stay well physically, mentally and emotionally while also celebrating the beautiful city we live in. In addition to donating more than 1,000 copies to underprivileged local and immigrant children, part of the proceeds are given to local charities. You can pick it up at Bookazine and Eslite, as well as online at Amazon.