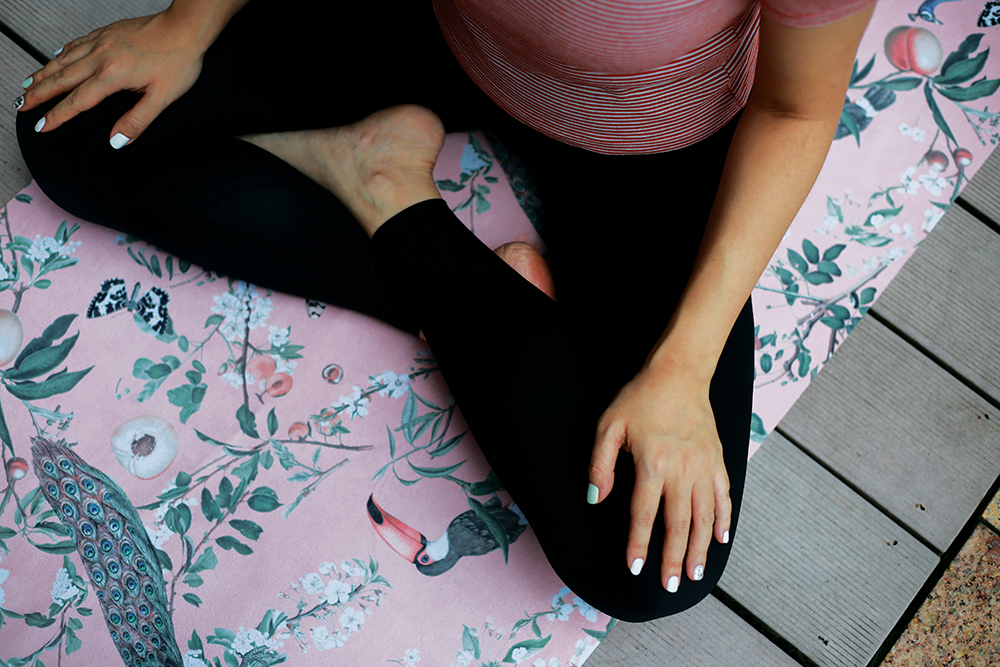 The Buzz
We first noticed White Labelling yoga mats on Instagram, catching our eye with bold and colourful patterns featuring jaguars, toucans, and tropical foliage. Always a sucker for a pretty print, we couldn't wait to see if the mat performed as well as it looked, standing up to classic yogi concerns like grip, sweat-resistance, and portability.
The Mat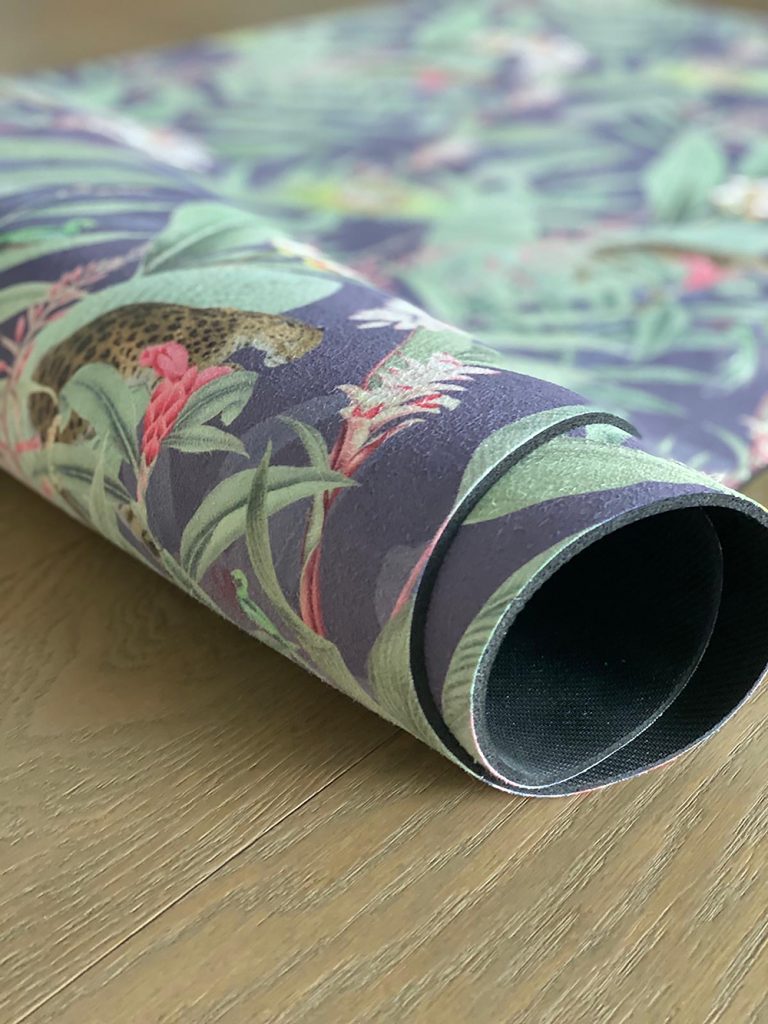 We received the Chinoiserie print in aubergine, unfurled the mat, and were immediately impressed by its striking visual aesthetic. A tapestry-like design of pink-billed toucans and colourful peacock plumage, peppered with details of cherry blossoms, zebra-esque butterflies and succulent peaches – we can quite honestly say this is the most beautiful mat that we have ever laid eyes on!
Not only was it appealing visually, the mat is also lightweight and pliable. We ordered the 1.2mm travel mat – thin but easily transportable – and were pleasantly surprised at how easily it folded, fitting easily into our backpack in a small, portable parcel. The mat has a slightly furry finish to it, which caused some concern over how grippy it would be. However, after two yoga practices successfully completed with no major injuries, we can confidently attest to this mat's anti-slip properties.
The Verdict
Nothing but rave reviews from our end over this next-level yoga mat! We were worried this product would be all looks and no substance thanks to its Insta-buzz, but we couldn't have been more wrong. We particularly love its thin, lightweight quality; thicker rubber mats are great, but cumbersome to roll up into a tube and carry around.
The mats are made with TPE, a recyclable and biodegradable material that's eco-friendly, so it's an earth- friendly option as well.
Cost: $520-$580, you can inquire about orders via White Labelling's Instagram account.
Read more reviews by Liv, from tarot readings to staycations.