As most of us become more conscious of our health, Hong Kong's fitness scene is thriving – with studios and gyms continuing to pop up at a crazy-fast rate (yes, plus a few that have seemingly disappeared overnight!) While the summer might be the downtime for some industries, this isn't really the case for fitness and wellness. Here's our round up of the latest gyms to open this summer!
GO GO GOJI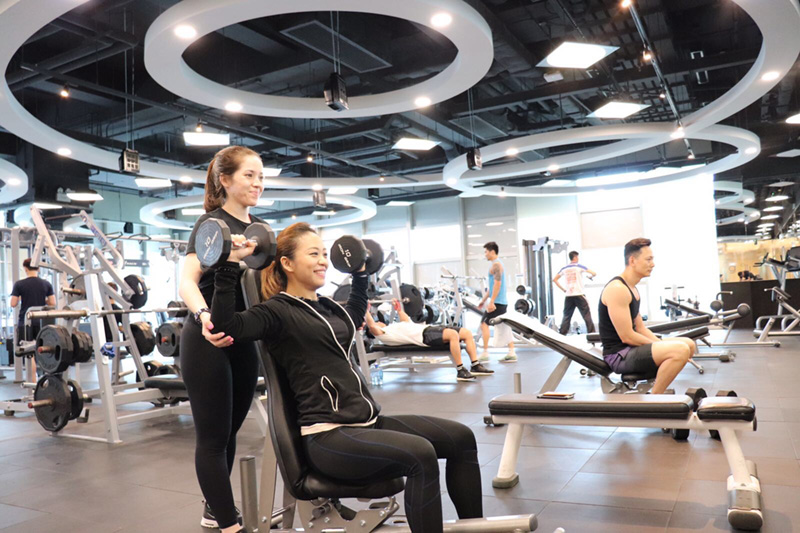 The brainchild of former local rugby star Ricky Cheuk, Goji Studios is the latest gym brand to offer a holistic approach to fitness, health and wellness. Take the benefits of state-of-the-art equipment, innovative group classes and accredited qualified personal trainers, and match them with a more tailored fitness experience designed to help clients stay on track. Goji also offers its own in-house nutrition scheme, healthy meal kits and air purification systems in all its gyms. Goji has grown rapidly in 2017 and has already opened seven locations across Hong Kong: Central, Kowloon Bay, Whampoa, Mong Kok, Tsim Sha Tsui, Wanchai and Causeway Bay.
www.gojistudios.com.hk
FIND YOUR TRYBE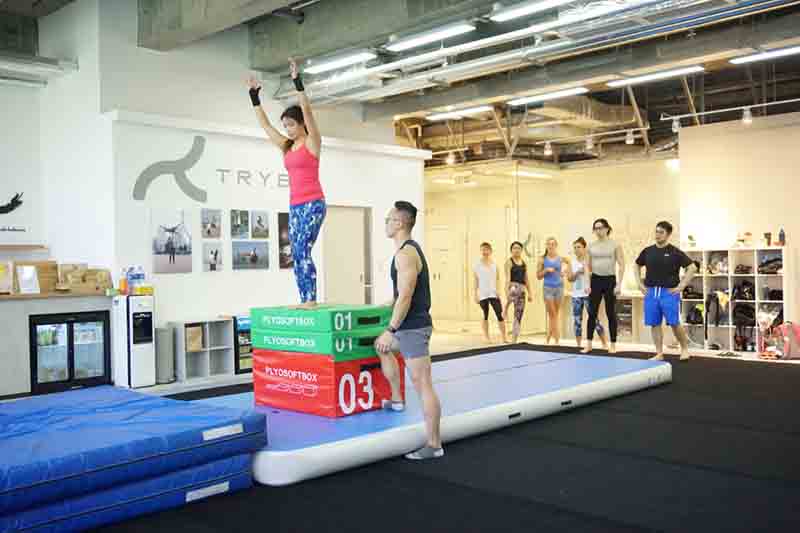 Launched at the beginning of the year, Trybe is Hong Kong's only private studio dedicated to adult gymnastics and dynamic movements. With a 3,000-square-food space, Trybe's professional instructors offer a range of disciplines designed to challenge novice and seasoned gymnasts alike, including tumbling and hand balancing, acrobatics and Olympic lifting. Unlimited class packages are available ($2,950 per month) but most people opt for Trybe's credit system which equates to classes costing between $150 and $250.
One Island South, 2 Heung Yip Road, Wong Chuk Hang, 3427-9017
www.trybehk.com
SPIN CYCLE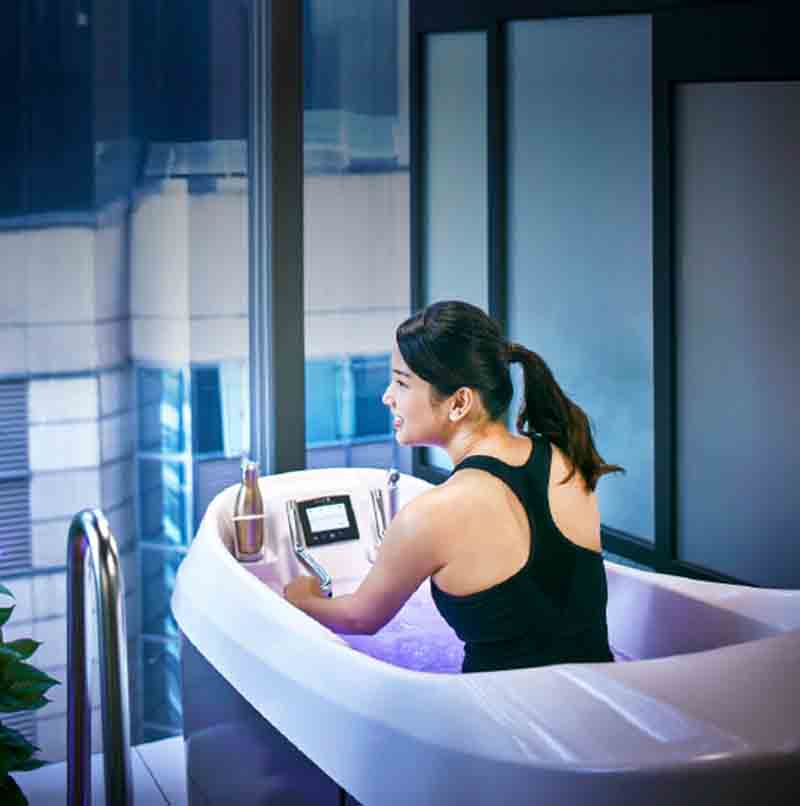 The city's first solo aquabiking studio opened up in Causeway bay in February. Velocity offers clients a unique 30-minute cycling workout on a stationary bike that sits in a water-filled pod. Aquabiking has been popular in France for a while and fans claim that in addition to offering a good workout, regular sessions speeds up athletic recovery, releases stress and tension and relieves muscle aches and pains. The studio also features Japanese saunas, designed to complement the effects of the aquabike session.
ORANGE IS THE NEW FIT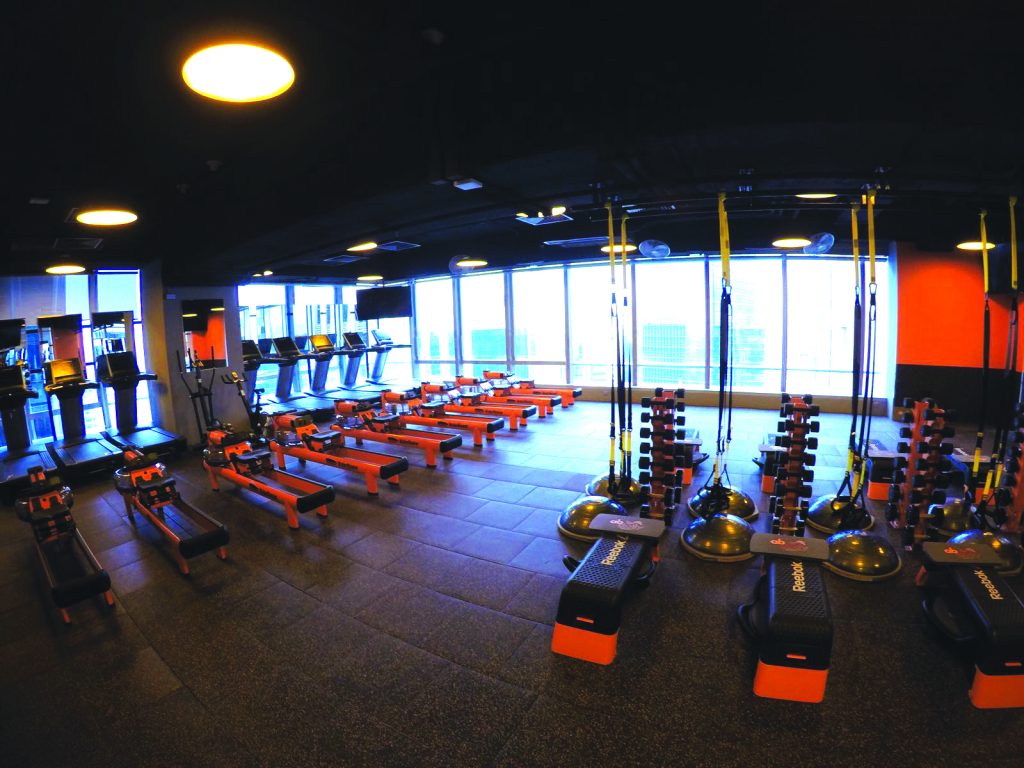 Orangetheory Fitness is the latest group personal training workout to come to Hong Kong after taking the US by storm. It's backed by the science of "excess post-exercise oxygen consumption," which can increase your metabolism for up to three days after working out. Clients wear monitors during the 60-minute sessions to track their heart rate and the number of calories
burned. With the knowledge and support of a coach, each client's stats are broadcast on electronic boards at the front of the class to keep you accountable and motivated. The goal is to stay in the orange zone for at least 12 minutes at a time (hence the name), which means you are increasing your metabolic rate and calorie expenditure.
PURE THOUGHTS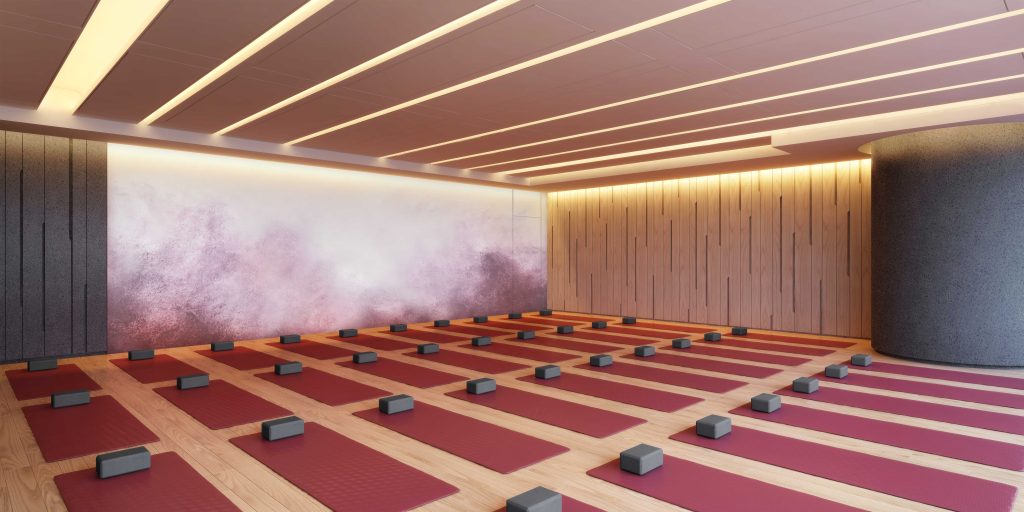 Taking prime space in the heart of Pacific Place in Admiralty, Pure Yoga's latest location targets the nearby office crowd with specialised classes such as "Yoga for Office Workers," created to ease the strain and stiffness that builds up from hours spent sitting in front of a computer. Featuring sleek interiors with Zen aesthetics, the 10,000-square-foot space includes four dedicated yoga studios.