Need a short-haul post-holiday retreat? Stacey Marcelo heads south to Club Med Bintan Island, Indonesia, to check out their Body & Soul programme for all things wellness.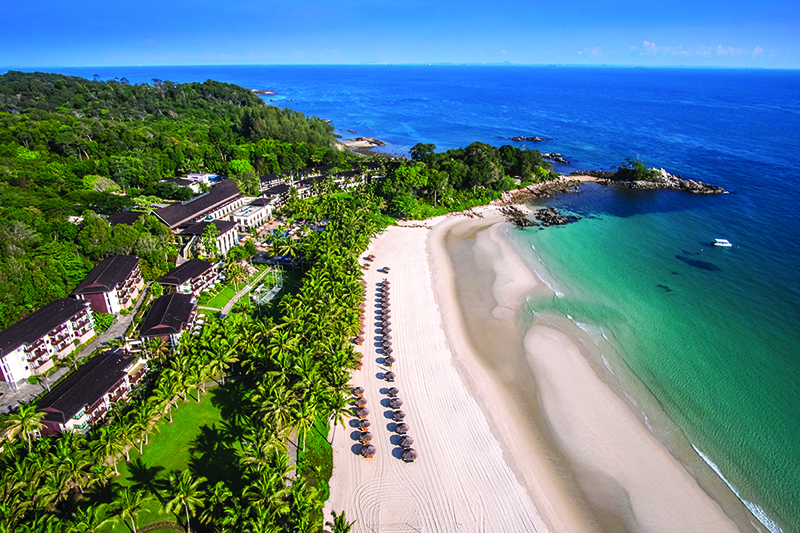 A quick 45-minute ferry ride from Singapore, Indonesia's Bintan Island is surrounded by raw natural beauty and sparkling turquoise water. Popular with Singaporeans as a weekend getaway, the island and its array of luxury resorts is an ideal location for anyone looking to unplug, unwind and recharge. It's an easy escape, and well worth tacking on as a side trip on your next visit to the Lion City. As I step out onto the ferry pier I'm collected by a friendly driver, and a short 15-minute drive later, I'm checking into Club Med's Bintan Island resort. Club Med is one of the world's most popular all-inclusive resort brands, with meals, activities and entertainment all free of charge once you check in.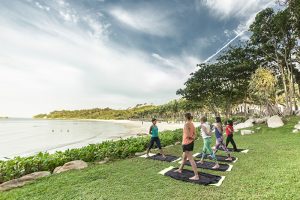 Recently it has started dipping its toe into wellness offerings, and the purpose of this trip is to check out their Body & Soul programme, a three-week holistic wellness experience running until March 15 that allows guests to partake in a wide gamut of wellness- based activities and services at no extra cost. With packages starting from three days, anyone can do a mini-reset, tailoring their experience to their own interests by picking and choosing from the classes on offer.
DIVING IN HEADFIRST
I start this journey with an open mind, seeking new experiences and to conquer old fears. I jump right in with aerial yoga. Most of us in class are newbies to aerial yoga but we have nothing to fear, as experienced instructor Dawn guides us through each move with the utmost care. Before we know it, we're toying with inversions and other moves that stretch our bodies and create space internally. Other classes I try on for size include paddle board yoga and Beach Bod, a 30-minute HIIT and circuit training class on the beach. More off the beaten path are Beast Mov, a training program that relies on body weight to mimic the movement of animals, and Tribal Rhythm, an energizing and releasing aerobic workout that uses drumsticks to pound out catharses on a fit ball. I balance it all out with some more low-key classes, including one that blends yoga, tai chi and Pilates, into one beautiful experience that's centering and memorable.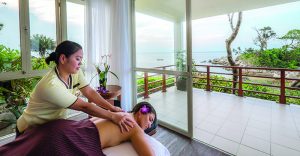 GETTING OFF MY FEET
After completing four to five classes a day, I'm ready to treat myself to a few pampering treatments at the resort's spa and I opt for their signature Asmara Traditional Massage and body scrub to soothe my aching muscles. The spa is located on the water's edge, set against a breathtaking canvas of lush greenery. After all those workouts, I'm hitting peak relaxation mode. My spa journey starts with a relaxing foot-washing ritual using essential oils mixed with Epsom salts, followed by a 30-minute body scrub that leaves my skin feeling baby soft and rejuvenated.
Next up is the one-hour Asmara Traditional Massage, which is designed to improve energy and blood circulation. My therapist's technique, coupled with the sound of the gentle waves lapping against the shore, is nothing short of heaven. This deeply therapeutic massage leaves my mind, body and spirit in a state of utter bliss.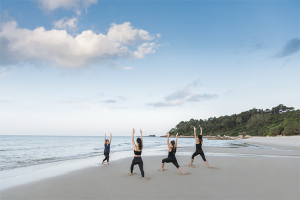 WELLNESS 101
What really makes this experience unique to me are the wide array of wellness classes. After some helpful recommendations from staff, I experiment with sound therapy (like a sound bath, but with Tibetan bowls, chimes and crystals), healthy vegetarian cooking classes, and aromatherapy workshops. A top roster of talented instructors and practitioners has been recruited internationally, from countries like Australia, Singapore and Indonesia. It all ends up with me being spoilt for choice, and I wish I had longer to try out all the different, good-for-the-soul activities.
THE BEST BIT
My favourite part of the entire trip is also the scariest, one I never thought I'd have the courage to do. Remember those old fears I mentioned conquering? I challenge myself in a way I haven't done in years by conquering the resort's trapeze, catapulting myself through the air while trying to forget the very real limits of gravity. It's equal parts terrifying and exhilarating, and I can't recommend it enough.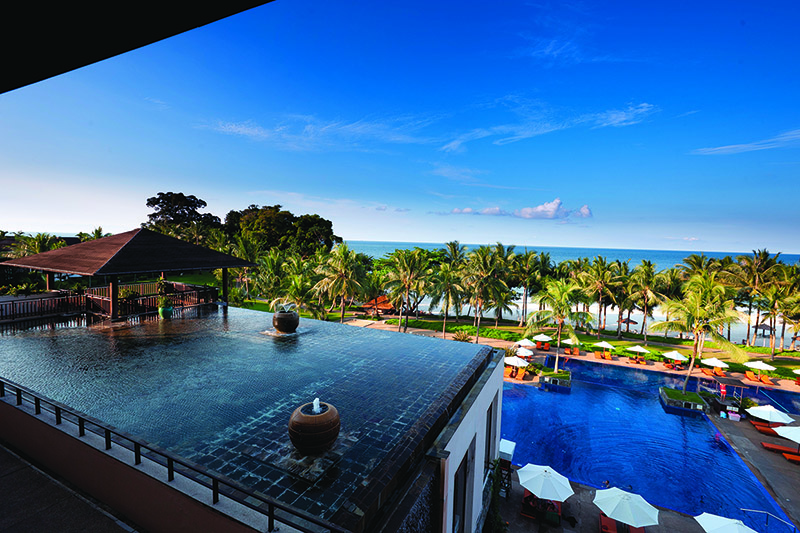 BOOKING
Guests who book from now until March 15 can participate in all Body & Soul activities and workshops at no additional cost (excluding golf and spa treatments). A four-day, three-night package to Club Med Bintan starts from $4,482, inclusive of accommodation, meals, activities and free-flow drinks (excludes cost of flights). Visit clubmed.com.hk/l/body-and-soul-2019 or call 3111-9388 for more information on the Body & Soul programme.