No travel plans? No problem! These Hong Kong wellness retreats show that you don't need to hop on a plane to Phuket to experience a soul-nourishing retreat. These picks are suitable for a range of budgets, and offer a fabulous way to get out and explore the city.
Bamboo Yoga
Aleksandra from Bamboo Yoga is hosting a series of three-day, two-night yoga Hong Kong wellness retreats out of The Pier hotel in Sai Kung. Think yoga, beach days, hikes to waterfalls, healthy dining and plenty of activities to leave you feeling recharged. Ever wanted to fly over the water in an aerial hammock? Now's your chance!
Dates: Aug 16-18, Sep 20-22, Oct 11-13.
Rates: Prices start at $4,280 per head based on double occupancy
Art Around
Based in Cheung Chau, Art Around hosts regular yoga, mindfulness and art retreats throughout the year. Its day retreats are a popular way to get out of the city and refocus. Different retreats have a different focus, from mindfulness to art jamming. Also has a venue in Wan Chai for urban day retreats and parties. Check the schedule here for upcoming retreats
Dates: next retreat is June 14.
Rates: $650 per person per day, or $1,200 for two (excluding lunch).
Yoga Getaway at the Auberge Hotel
Join Chaukei Yoga and YogaUP at The Auberge in DB for a two-day Yoga Getaway retreat that features yoga and meditation, a plant-based meal at Hemingways, buffet breakfast and one night's accommodation at Auberge.
Date: June 27
Rate: starts at $1,900 per head based on double occupancy.
​
Walks of Wild Heart Wellbeing Retreat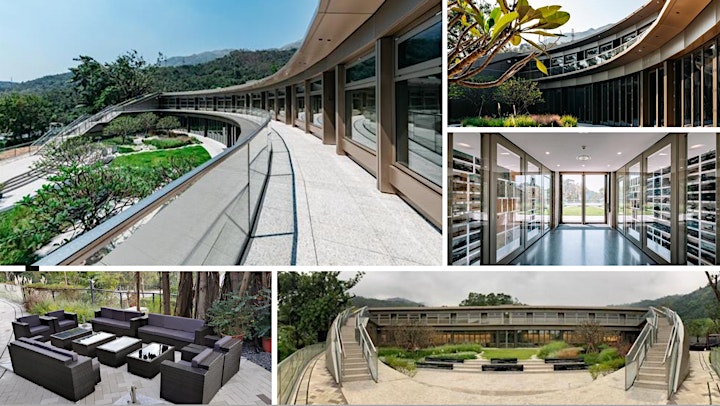 Tucked away in a private estate on South Lantau for up to 22 guests, The Walks of Wild Heart retreat is a full 48 hours of balance, with five experts in wellbeing to guide you through the wellness journey. Rates include all meals, daily gong baths, vinyasa flow, engaging circle sessions, sunset yoga, forest walks, tea ceremonies and so much more.
Date: ​July 17-19
Rate: $8,980
Bliss Body Retreats
Taking place in July, the three-night, four-day "Three Steps to Bliss" by Bliss Body Retreats promises to be a transformative experience. Located on a private eco-luxury farm in the New Territories, this retreat focuses on inner transformation and empowerment via yoga and meditation, one-on-one sessions, gourmet vegan cuisine, rituals and spiritual talks.
Dates: July 23-26, August 27-30, September 24-27, November 3-6
Rates: Retreats start at USD 1680, based on shared occupancy.
"Let Go" Weekend Wellbeing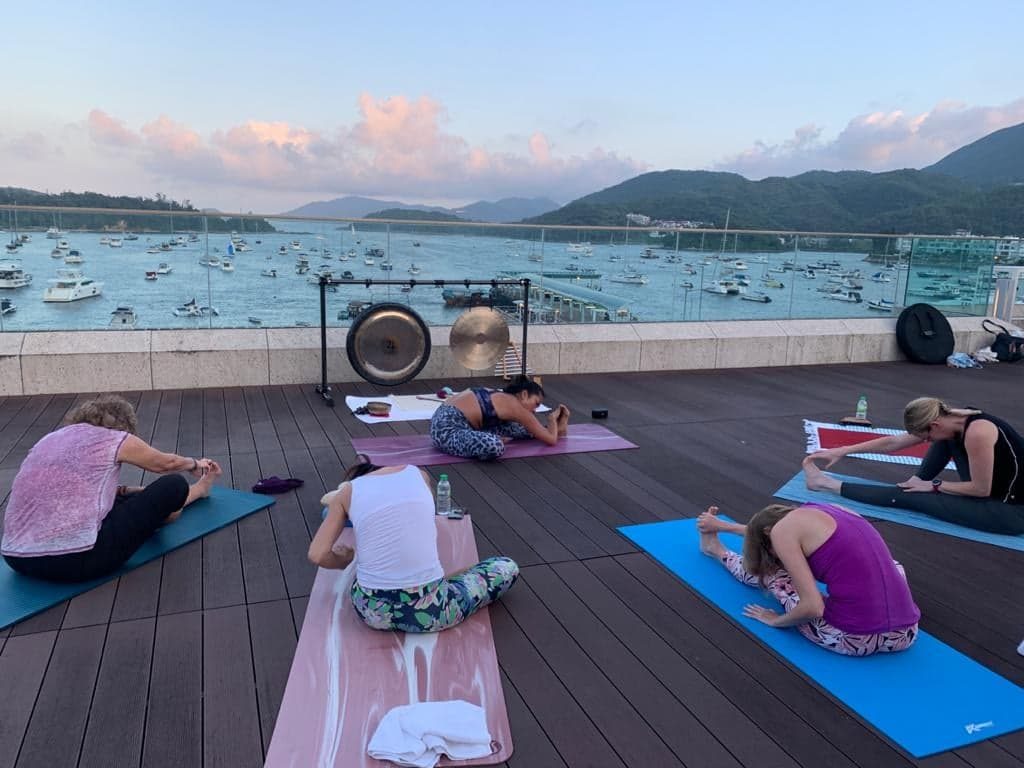 Sound meditation teacher Cheryl Rodriguez is offering two yoga and sound healing weekends in September and October at The Pier hotel in Sai Kung. The retreat is designed as a weekend to slow down, relax, reflect and let go. The itinerary includes daily group yoga and sound meditations, vegetarian meals and optional private sessions. Reviv HK will also drop in with their concierge service to offer hydrating IV vitamin infusions and booster shots.
Dates: Sep 25-27 and Oct 16-18.
Rates: contact [email protected] or call 6501-3557 for more information.
Ananda Marga
Based out in Yuen Long, Ananda Marga offers yoga detox retreats for individuals who are serious about deepening their meditation practice, with fasting, yoga and meditation in simple surroundings. Contact them directly for details on upcoming retreats.
Hong Kong Insight Meditation Society
The HKIMS is affiliated with the Fa Hong monastery on Lantau, where it runs regular silent retreats. A typical day begins at 5am, with an intensive program of meditation, chores and plant-based meals. Accommodation is comfortable but very basic; each student is provided with a bed and a mosquito net. Check the website for their upcoming retreat schedule.
Oooma Art & Pilates Retreat
Jointly led by local artist Eleanor McCool and Pilates instructor Ruth Hog, let your creative juices flow at the Oooma one-night retreat at the Ovolo Southside. Held in mid-July, the retreat includes three art sessions and three Pilates classes, all meals and complimentary drinks.
Date: July 11-12
Rate: $3,900 per head for a shared room; $4,300 for a single.
Read more: Hong Kong glamping spots where you can sleep under the stars
Read more: explore Hong Kong's wild side with these nature-based day trips