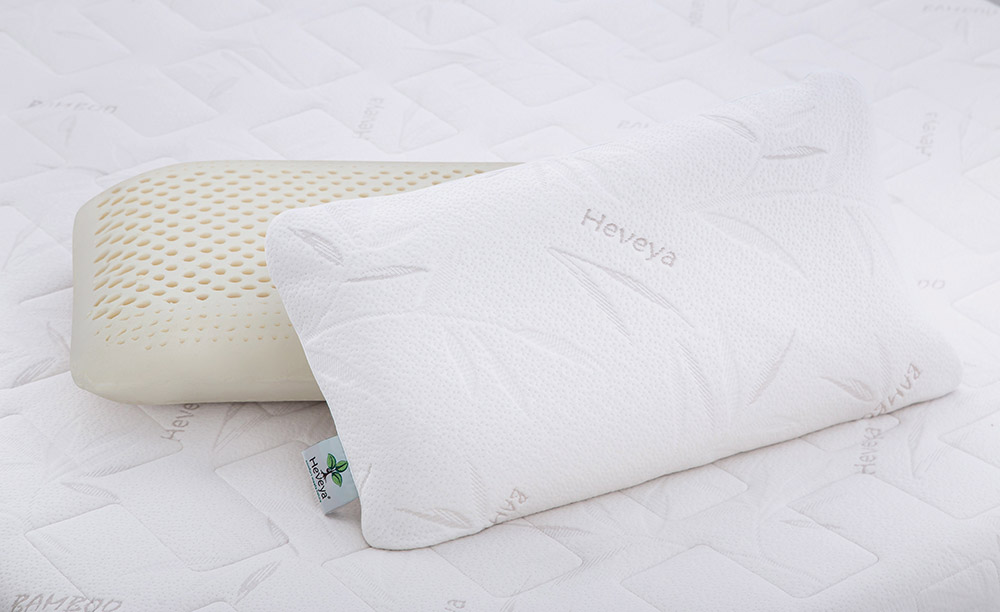 Courtesy of Heveya, our team reviews their anti-mould, dust-resistant natural latex pillow.
The Buzz
For something we rest our heads on every single night, many of us don't give enough thought to our pillows. Just thinking about the accumulated dust, drool, face oil and dandruff over years of sleep is enough to make you run out to buy new pillows. Enter the Heveya Plush Latex Pillow, an anti-mould, dust mite-resistant pillow made from natural organic latex. 
The Pillow
The Heveya pillows are made with an open cell structure, with ventilation holes to ensure breathability. As a result, the pillows are extremely hygienic as sweat and moisture can't accumulate, leading to mould or smells. If you're prone to getting sweaty at night, it'll also keep your head and neck cool and dry. Completely natural, they're free from synthetic foam or glues, so you won't be breathing in any nasties as you sleep. Finally, the natural latex maintains its shape, meaning that your pillow won't flatten over time. The cover is removable, so you can take it off and wash it regularly to keep it in tip-top condition. 
The Verdict
Springy yet soft, this pillow is noticeably more natural-feeling compared to standard latex pillows, which can sometimes feel overly stiff and bouncy. As a front-sleeper, we sometimes feel suffocated when sleeping, but the Heveya is super breathable, making sleeping comfortable in any position. On a hot summer's evening, it remained cool and comfortable too. We love it! 
Price: $1,100 (regular price $1,500). Buy two pillows and get a set of Lyocell bamboo pillowcases free!
13/F, The Plaza LKF, 21 D'Aguilar St., Central,
6286-1132, europeanbedding.hk
Read more: How natural mattresses can improve your overall sleep quality
In partnership with Heveya