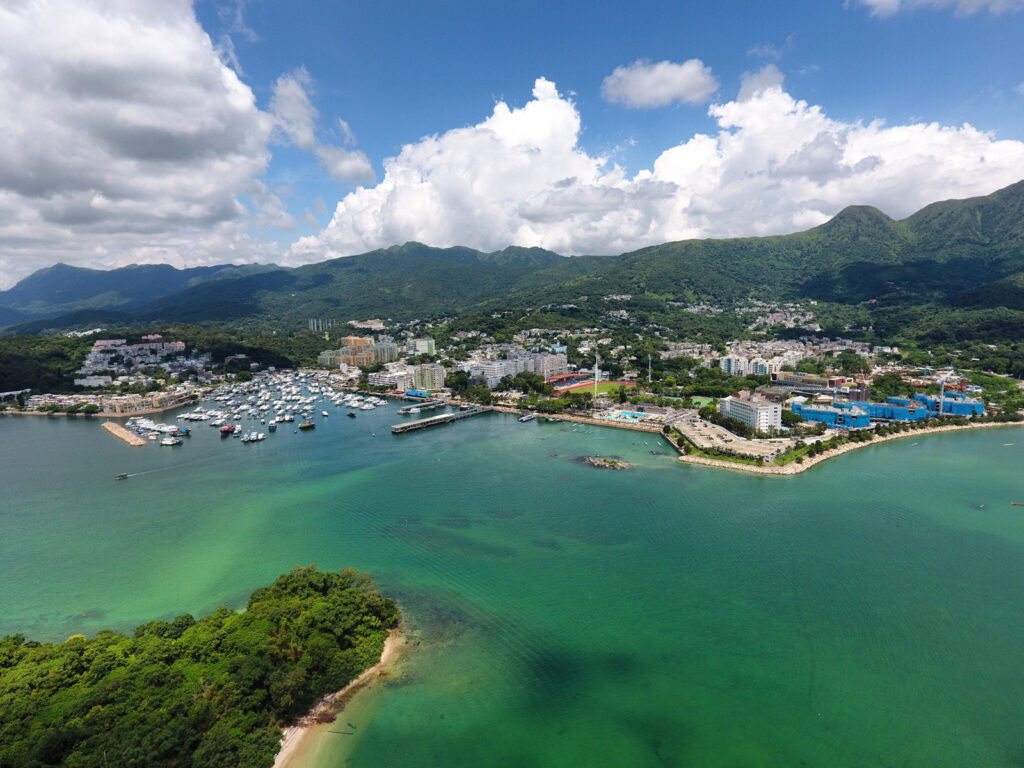 When I moved to Sai Kung almost three years ago, I thought all I was getting was an extra bedroom and some outdoor space for our growing family. Little did I know how much my new home would win me over, and in the process make me fall in love with Hong Kong all over again!
Hailed as one of the "coolest neighbourhoods in the world" in 2021 by Time Out, Sai Kung's already substantial popularity has exploded since the pandemic began. After all, with international travel off the table, where else would Hongkongers go? Pristine coastline, hiking trails galore, plenty of great F&B options – it's not hard to feel like you're a million miles away from it all in this lush enclave. Here are some of my go-to spots that I think any visitor to Sai Kung should check out while they're in town.
Where to eat and drink
Did you know that Sai Kung has over 500 eateries, bars and coffee shops? Needless to say, there are options to suit everyone's palette and budget! Here's a few I've fallen for over the years:
A good cup of coffee is serious business in Sai Kung, and you're spoiled for choice when it comes to cute, trendy cafes. For a real Aussie cafe experience, head to Little Cove Espresso but be prepared to wait – this uber-popular venue tends to have a waiting line throughout the day, much to the frustration of locals! Avoid the breakfast and lunch rushes, and you might just get lucky, though.
Shop 1 and 2, G/F, Block A, Siu Yat Building, Hoi Pong Square, Sai Kung, 9572-8560
One of the best things about Sai Kung is its abundance of superior seafood options. For really fresh and authentic sushi, be sure to try Kitaro, a small Japanese restaurant that's located on the main road as you enter the town. Sashimi, rolls, seafood udon – everything here is top notch.
G/F, 10 Po Tung Rd., Sai Kung, 2792-1208
If you're someone who thrives on heat, you'll definitely want to check out Villavilla Gourmet. The spicy Sichuan dishes here are the perfect blend of warm and numbing, and it's very budget-friendly. Located just next to the basketball court.
G/F, 51 Yi Chun St., Sai Kung, 2788-3080
Plant-based eaters and omnivores alike should appreciate the excellent selection of Asian-style vegan food at 2084. The "duck" wraps pack such an umami-rich punch that I still can't believe they're shiitake mushrooms! Don't sleep on the meatless mapo doufu, too.
5 Sha Tsui Path, Sai Kung, 6420-8456

If you find yourself in Sai Kung during the week (a great way to beat the weekend crowds, by the way) nothing beats Sawaddee Thailand. Their set menu is a popular choice with locals, serving up authentic Thai flavours for the bargain price of just $52 for a soup, main, and a drink.
Shop 5, G/F, Sai Kung Garden, 16 Chan Man St, Sai Kung, 2791-6399

Yau Ley or Sea Urchin
Get off the beaten path and check out these two secret spots – accessible only by boat! Yau Ley and Sea Urchin both specialise in fresh seafood dishes, including fried squid, razor clams and curry crab. Just call ahead and ask the restaurants to send a boat to collect you from Sai Kung pier, or you can hike there from the country park.
Where to shop
As a small, secluded community, it's no surprise that Sai Kung has plenty of independent retailers where you can support local brands. Here's a few choice places to shop when you're in town.
A community-based specialty food shop that carries goods from local and regional farmers and producers. I love their focus on sustainable ethos, and the snacks are amazing. Once you're done shopping, head next door to find an impressive selection of craft beers from around the world at The Bottle Shop.
G/F, 112 Man Nin St., Sai Kung, 2612-0958
Raymond's Deli selection might be small, but it's an excellent curation of cheese, cured meats, artisanal condiments and frozen pastries at reasonable prices.
G/F, Shop 29, See Cheung St., Sai Kung, 6484-1400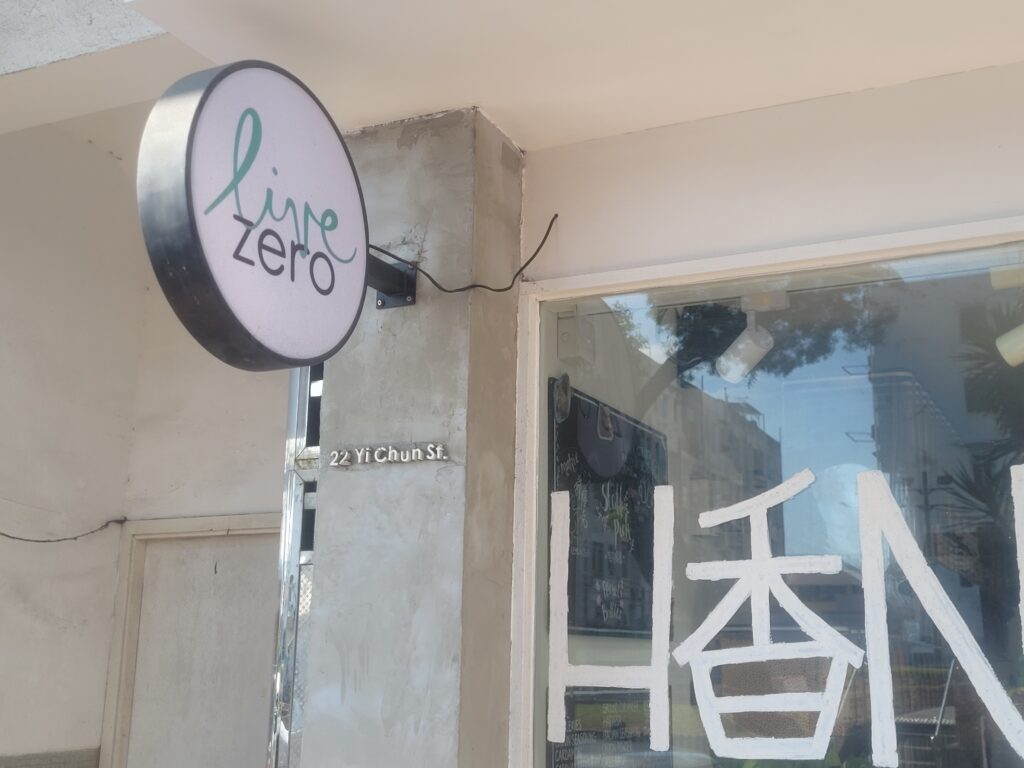 Local zero-waste legends Live Zero have an outpost here, where you'll find bulk bin food, natural and organic brands, eco-friendly homewares – the list goes on and on! Do away with plastic bags at the local fruit and veg markets by picking up a reusable bag here first.
G/F 22 Yi Chun Street, Sai Kung, 9842-7858
A mishmash of clothing, accessories, homewares, skincare, and imported Japanese alcohol, Lilidays is an adorable lifestyle shop where I find some of my most treasured self-care goodies.
48 See Cheung St., Sai Kung, 5303-0593
Sai Kung Old Town
Any trip to Sai Kung isn't complete until you've thoroughly explored the maze of tiny lanes and independent shops in the Old Town. I especially love BeCandle for its clean-burning soy wax candles, and Urbane when I need a nice gift for someone.
Where to beach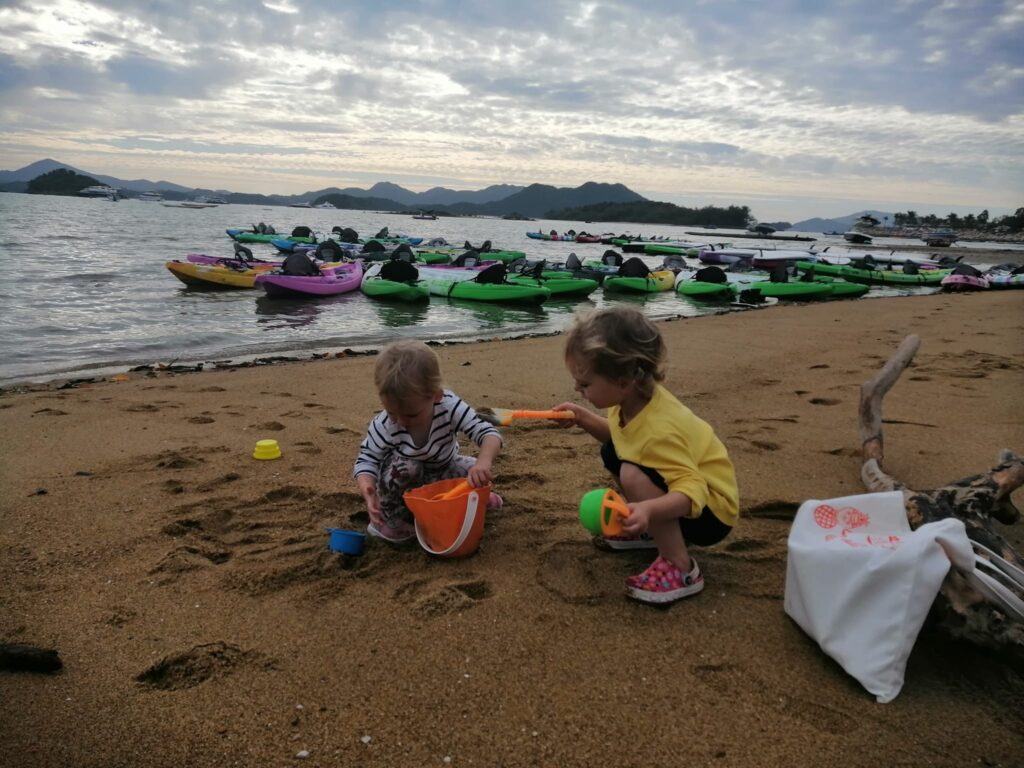 Tai Long Wan is arguably Hong Kong's best-known "hidden beach", and to be fair, it's a stunning stretch of coastline. During my time in Sai Kung, however, I've discovered there are plenty of other first-rate beaches in the area, offering just as much allure with hopefully smaller crowds!
Hap Mun Bay
Hap Mun Bay (Half Moon Bay) on the southern end of Sharp Island boasts clean waters and soft white sand. To get there, there are regular sampans from the Old Pier in Sai Kung. The 15-minute journey costs just $20 per person each trip and kids under 3 are often free.
Trio Beach
This gazetted beach is equally as impressive, but be warned: it tends to get very busy at weekends. The quickest route is to grab a sampan at Pak Sha Wan Pier Trio Beach, or you can hike there – it takes about an hour.
Pak Lap Beach
Families will love Pak Lap Beach because of its easy accessibility (a quick taxi to East Dam, followed by a 15-minute walk) and there's a few fun attractions in the area for kids to explore. It's also a great spot to camp without bringing the beach home with you; you can pay $50 to pitch your tent in a grassy area in the village behind the beach. There's also a small kiosk where you can buy food, water and other essentials.
Read more: The Best Family-Friendly Campsites in Hong Kong
Hoi Ha Wan
My favourite Sai Kung beach feels as far away from Hong Kong Island as you can get. Hoi Ha Wan is a natural marine park in the north of the Sai Kung West Country Park, that offers some of the clearest waters in the city. Here you'll find a small village with some local cafes, a marine visitor centre, and lots of natural scenery and biodiversity. Be sure to rent a kayak or take a dip in the turquoise waters with your trusty snorkel to really appreciate this gorgeous corner of Hong Kong. To get there, take the number 7 minibus from Sai Kung Town and alight at Hoi Ha Tsuen Village.
Things to see and do
Watersports
If you don't want to venture too far into the country park, Sai Kung offers a range of water activities and sports. From windsurfing, kayaking and paddle-boarding to sailing, wakeboarding, and jet skiing, pretty much all the bases are covered. Daytrippers can rent equipment from Blue Sky Sports Club on Sha Ha Beach, or join one of their tours to explore nearby islands. Sha Ha Rd., Sai Kung, 2791-0806, bluesky-sc.com
Yim Tsim Tsai
I only recently visited the traditional salt-farming island of Yim Tsim Tsai, and cursed myself for not going sooner! This island has a fascinating history and is home to St. Joseph's Chapel, a heritage exhibition centre, abandoned village houses and a private kitchen-style restaurant run by a Michelin-starred chef. Grab a 15-minute sampan from Sai Kung public pier to visit.
Read more: Hong Kong Watersports To Try This Spring/Summer
Where to stay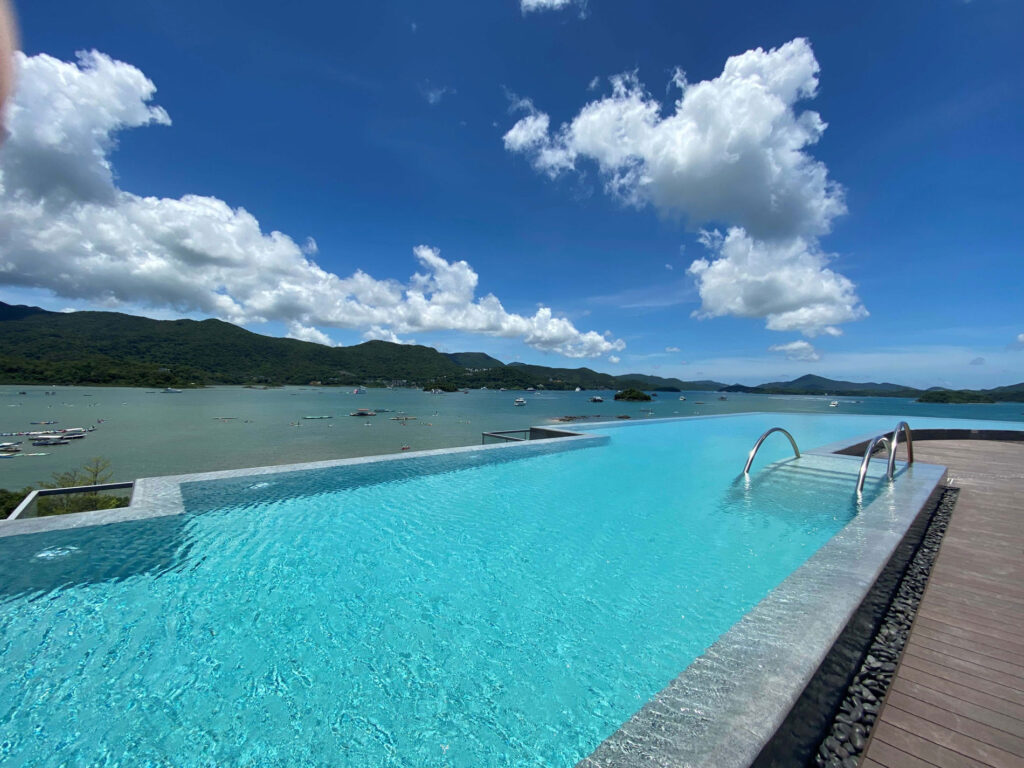 The five-star waterfront hotel next to Sha Ha finally opened its doors over the summer last year, and it looks like it was well worth the wait. Aside from spacious bedrooms and suites, some of which offer private balconies and separate bathtubs, the hotel also boasts a rooftop infinity pool where you can lap up the panoramic views of the bay. Prices start from $1,600. 28 Wai Man Rd., Sai Kung
Located along Hiram's Highway at Pak Sha Wan, you can hardly beat the prime location of The Pier. It offers tasteful, modern rooms that overlook the harbour, which are also great for family getaways. Situated right next to Pak Sha Wan pier, you can be at Trio Beach in just five minutes by sampan! Prices start from $1,200. 9 Pak Sha Wan Street, Sai Kung, 2912-6777
Swap houses with a local
As much as we love our neck of the woods, Sai Kungers tend to be open to swapping homes with people from other far-flung parts of the city! Try joining one of the groups on Facebook, like Hong Kong House Swap, to see if there's anyone interested in doing a swap with you.
PRO TIP: Travel like a local
Traffic along Hiram's Highway gets famously backed up, but there's a roundabout way to avoid the jam. Instead of taking a taxi or Uber, consider taking the Ma On Shan line from East Tsim Sha Tsui to the last stop, Wu Kai Sha, then taking the 99 bus. From TST, it should take you less than 50 minutes to reach Sai Kung Town.