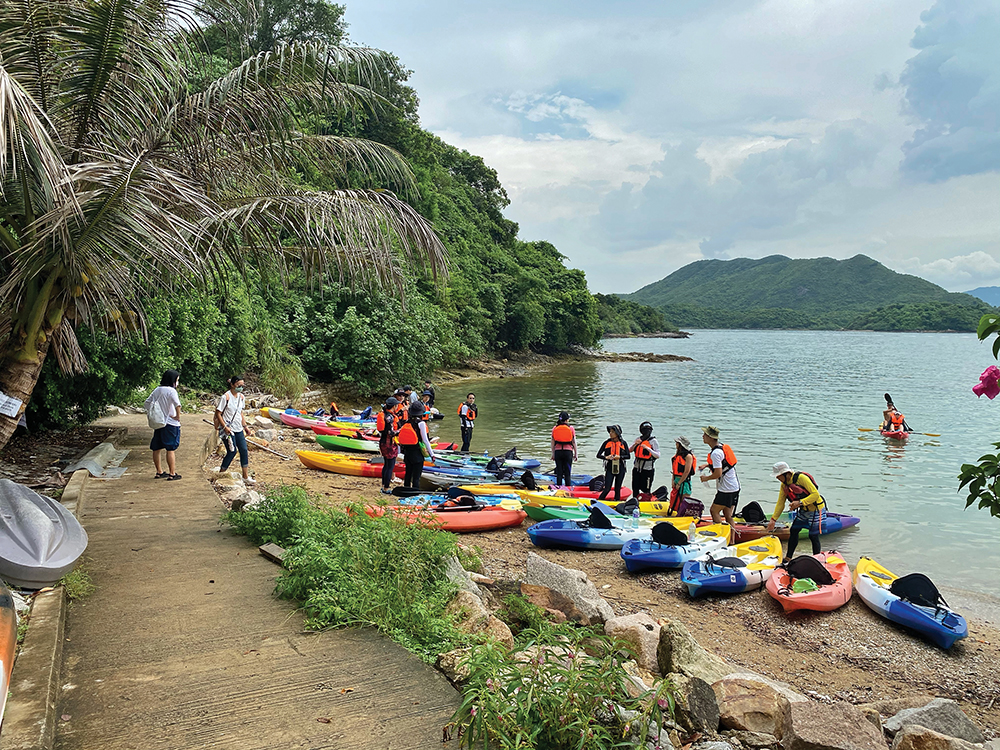 Yim Tin Tsai is an abandoned Hakka village just 15 minutes boat ride from Sai Kung, and a fascinating glimpse into the past. Here's everything you need to know about how to visit Yim Tin Tsai, and what to do, see and eat while you're there! By Bell Chan
Yim Tin Tsai history
The history of this island can be traced back three centuries. In the 1740s, it was first inhabited by the Hakkas of the Chan family. Their descendants then developed salt fields on the island, and made their living by producing and selling salt. This explains where Yim Tin Tsai – which translates to "small salt field" in Cantonese – gets its name from.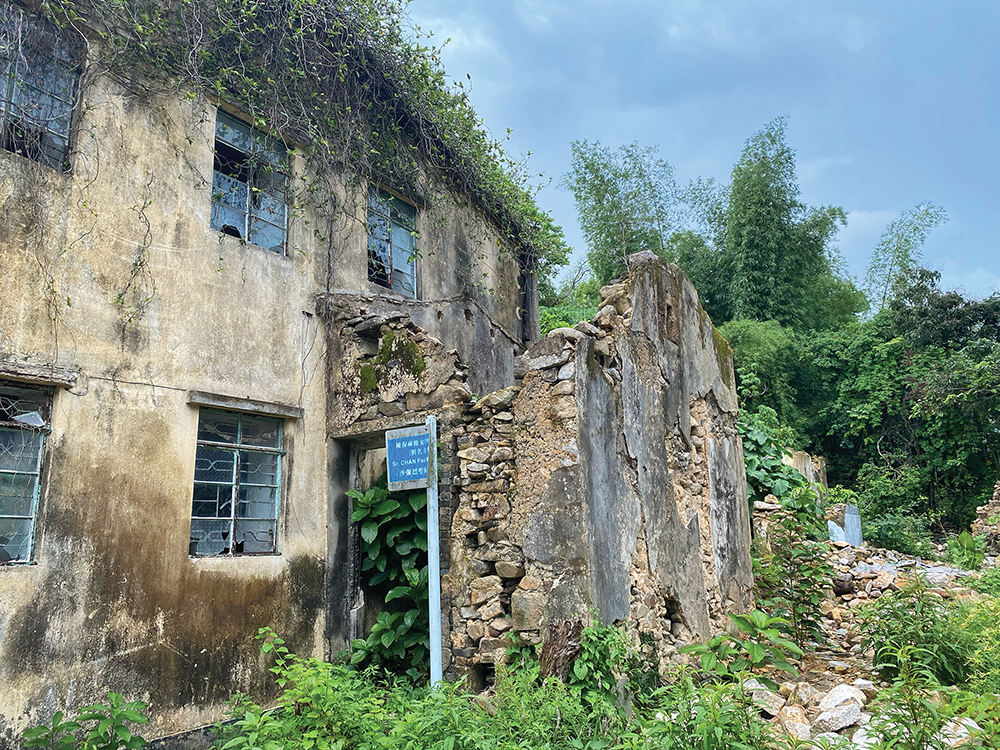 This island thrived for several decades, expanding to over 1,000 residents during its most prosperous period in the 1940s. But urbanisation had a significant impact on the population, and by the following decade, villagers had gradually started to move off the island for good, eventually leaving the island completely deserted. Today, it is a mostly uninhabited island, with one semi-permanent resident. 
After a resurgence of public interest in the island in the 2000s, today Yim Tin Tsai is popular with day-trippers looking for an island escape. 
What to see and do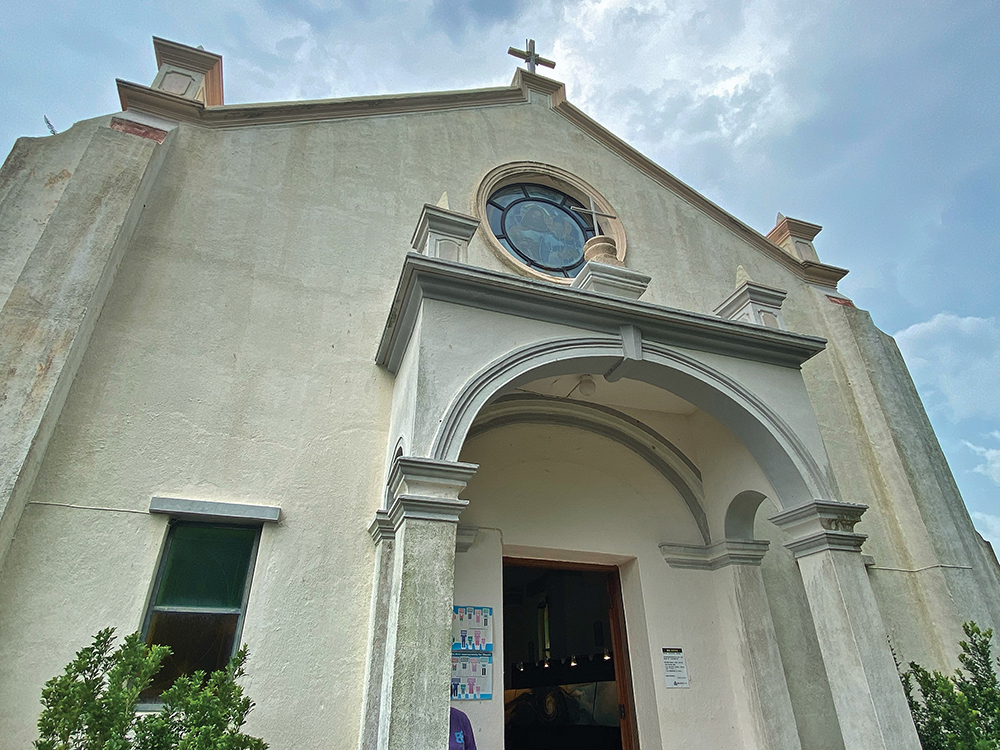 Yim Tin Tsai was once heavily Catholic, and influences of the Church still remain. Be sure to make a visit to St Joseph's Chapel, a Romanesque-style structure built in 1890 that is still operating and open to worshippers.  
Another place to check out is the Yim Tin Tsai Village Heritage Exhibition, which was formerly the village schoolhouse, Ching Po School. You can browse a collection of cultural relics here, which embodies the local customs and heritage. Nearby, you can also find abandoned village houses, which still contain remnants from past residents, from kitchen utensils to old bed frames.
In recent years, former villagers have become actively involved in the island's cultural preservation, even receiving the Award of Distinction from the UNESCO Asia-Pacific Awards for Cultural Heritage Conservation.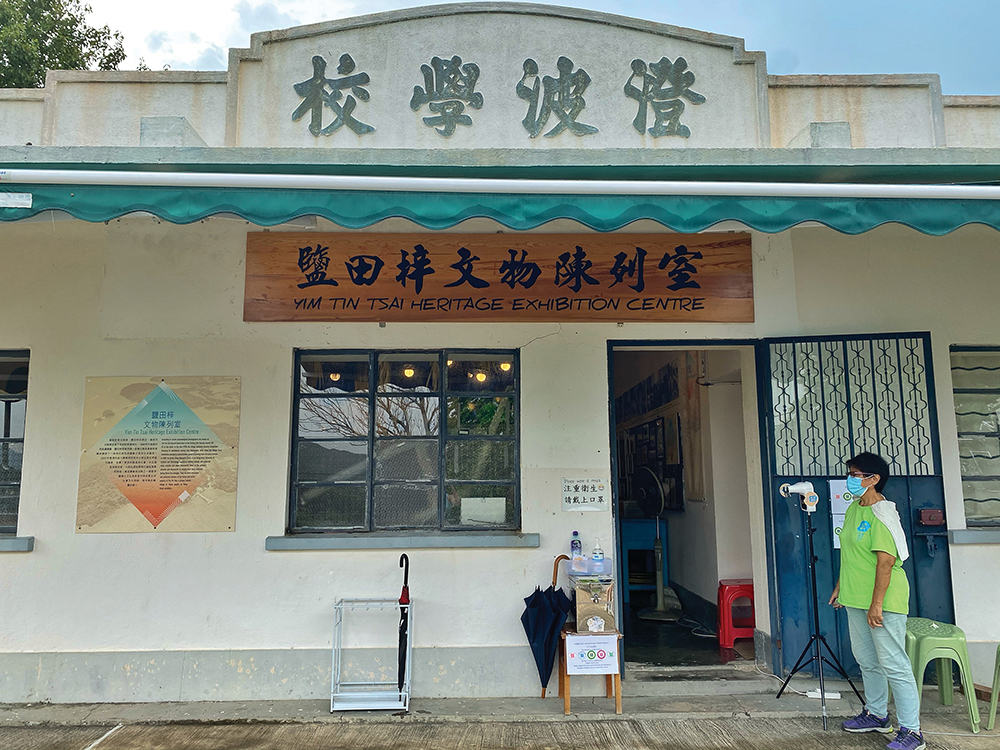 What to eat
There are only two restaurants on this small island. Among them, Leisure Kiosk is a typical local cafe, albeit one with many years of history behind it. Their signature items include claypot chicken ($168 for half, $328 for whole) and traditional Hakka tea cakes ($8 each), which are must-try dishes on any trip to Yim Tin Tsai. The tofu pudding is also a refreshing treat at the end of a hike. You'll find Leisure Kiosk near the ferry pier.
Another option is Cef de Yim Tin, headed by a French chef who trained at Le Cordon Bleu. There are indoor and outdoor areas, and we advise making a reservation in advance if you're keen on dining al fresco to enjoy the sea views. The food here is more fusion-style, with Asian and western culinary influences on the menu – think beef bourguignon, teppanyaki, creamy pastas, and popular seafood dishes like abalone and grouper. Dishes range between $90 to $350.
How to get there
From Sai Kung Public Pier, boats to Yim Tin Tsai operate from 10am till 3pm on weekends and public holidays only. It costs $50 round-trip for adults, and $35 for children and senior citizens.