You don't have to stick to hikes on Sai Kung or Lantau to take advantage of the city's great outdoors. Here are the best Hong Kong Island hikes and running trails, to hit up for maximum fun, discovery, and sweat, depending on what you're after!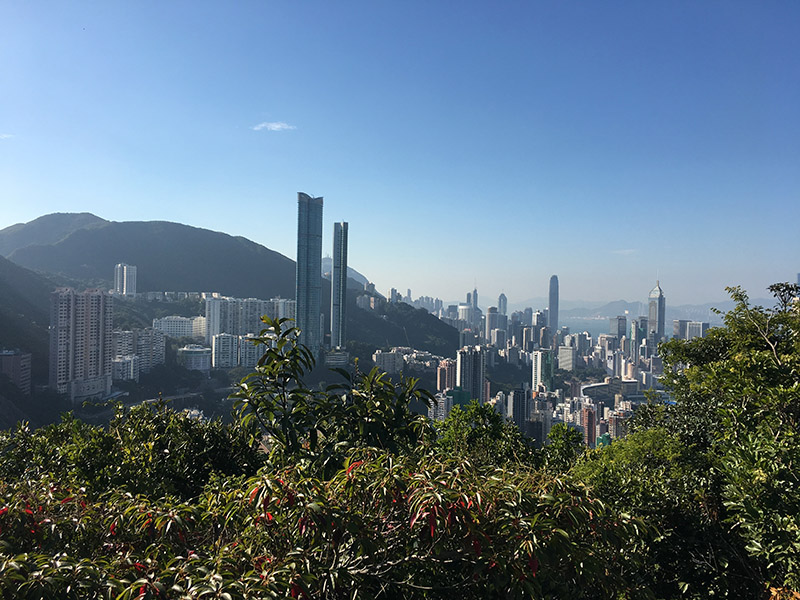 BEST FOR HISTORY: Wong Nai Chung Gap Trail
The Wong Nai Chung Gap Trail is Hong Kong's first battlefield trail and starts just opposite the entrance to Parkview. It loops along and down a hillside to pass an old anti-aircraft battery and a couple of pillboxes, then drops to the gap itself, ending just behind the Hong Kong Cricket Club. Along the trail are boards with information and wartime photos, telling of the brief but intense fighting that took place along the hillside as the Japanese forces overran Hong Kong's defences. The trail is relatively easy and short but offers a great combination of nature and history.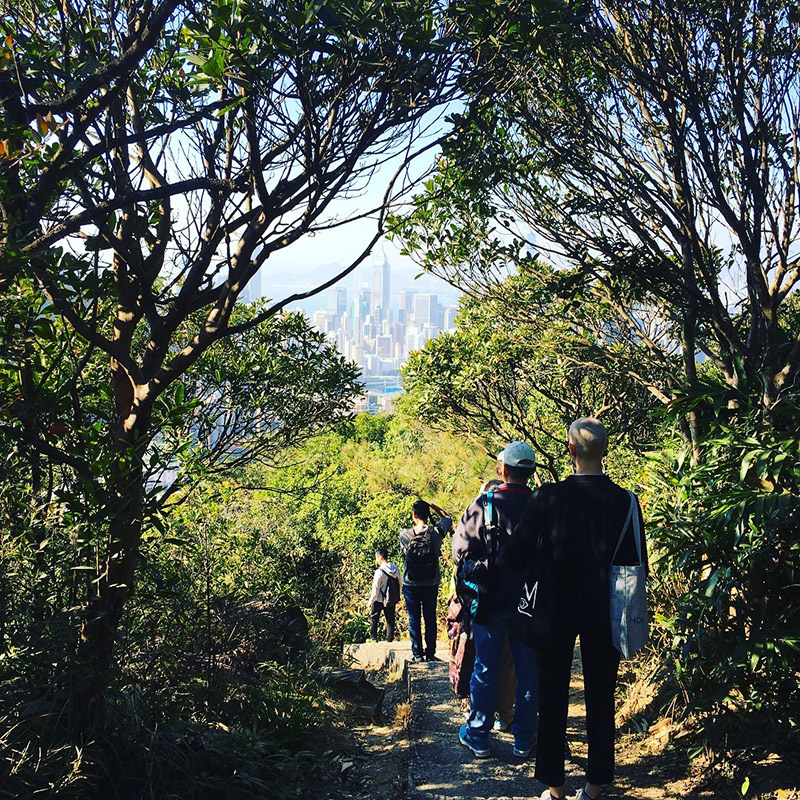 Distance: 3k
Difficulty: Easy
BEST FOR VIEWS: High West

A mere stone's throw from The Peak, High West is a relatively tough climb of just over 500 continuous steps. Once at the top however, you'll be rewarded with 360-degree views of Hong Kong, Kowloon and the outlying islands. High West is essentially a continuation of the Morning Trail going up to the Peak. Once you reach the public toilets on Lugard Road – the flat circular route that goes to the Peak viewing area – you need to go diagonally across the open grassy area, past the pagoda. At the back right hand corner there is a little opening into the woodland. Follow the trail right to the top.
Distance: 1.5k from Lugard road and back
Difficulty: Short but challenging
BEST FOR FITNESS: Violet Hill and The Twins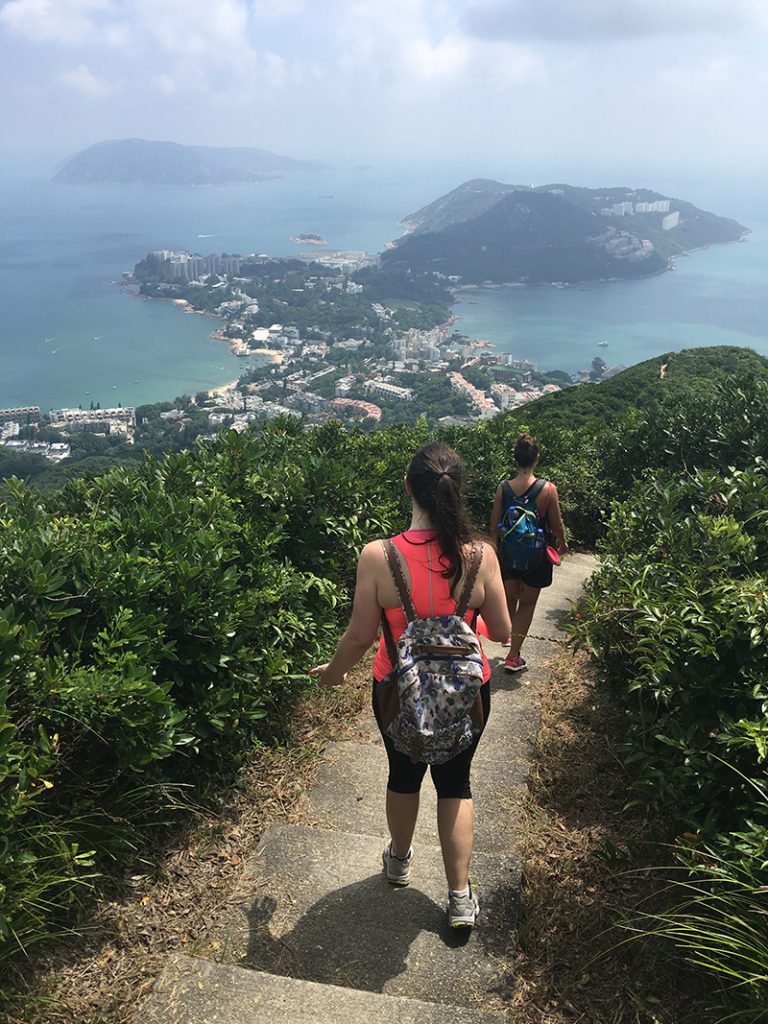 If you want to get your heart rate up, there is no better hike on the island than Stage 1 of the Wilson Trail, aka the dreaded Twins. It's short, thus efficient, but it's no walk in the park as the endless steps pose a challenge for even the most seasoned hiker. If starting from Parkview, you first have to tackle Violet Hill before you even reach the infamous 1,000 steps that mark the start of the first twin. On a clear, day this hike offers numerous vantage points that look over different parts of Hong Kong's Southside. If you're feeling extra energetic, try tacking on Stage 2 of the Wilson Trail, starting from Quarry Bay, and end with a deserving beer in Stanley.
Distance: 5k
Difficulty: Extreme
BEST FOR TRAINING: The Hong Kong Trail (all of it!)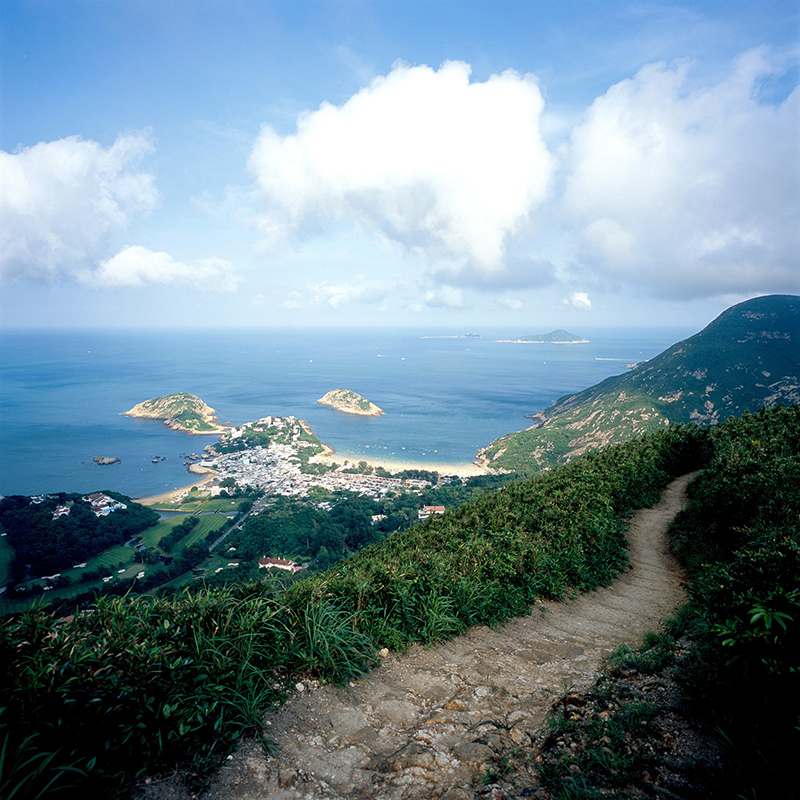 Starting from The Peak Tram Station and ending in Big Wave Bay next to Shek O, The Hong Kong Trail is 50 kilometres long and made up of eight stages. While each stage in isolation is relatively easy for regular hikers, managing the whole thing in one day is no mean feat and can take between nine and 12 hours if you don't break into a run. As you progress through the The Hong Kong Trail, you'll encounter all the diversity and contrast that we love about this city – cityscapes, rolling hills, historic landmarks and wildlife. Don't forget to pack for this adventure and take lots of snacks and water. You can nip into the supermarket at Parkview halfway through, but if you're aiming to get to the end before sunset you don't want to be wasting precious
daylight hours.
Distance: 50k
Difficulty: Masochists only
BEST FOR FAMILIES: Hong Pak Country Trail – Quarry Bay Tree Walk to Sir Cecil's Ride
Not everyone wants to kill themselves on a Saturday morning. If you're after a nice stroll with the family, this is a relatively easy hike that can be modified depending on your energy levels. Along the way you'll encounter streams, boulders, lots of flora and sweeping views of Quarry Bay and Kornhill – plus you can learn some local history with the help of the informative signboards. To get to the start of the actual walk you must first complete a 45-minute uphill stroll up Mount Barker Road from Quarry Bay. Take the side road on the left at the Quarry Bay Management Centre, and follow the footpath signposted as the start of the Hong Pak Country Trail.
Distance: 3.3k, but it's possible to extend the route
Difficulty: pretty easy
RUNNING ROUTES
If you're bored of running up and down Bowen Road to rack up your mileage, there are several other flat-ish routes that are perfect for runners. For convenience, the 3k route starting from the Po Shan Road public toilets round to Queen Mary Hospital is shaded and often nice and quiet. If you've got a bit more time and want run beside the seashore, then the short promenade that runs between between Deep Water Bay and Repulse Bay is an ideal 5k route (if you go there and back). For longer runs, section 4 of the Hong Kong trail, from Wan Chai Gap to Wong Nai Chung Road via Blacks Link, is a great option as it provides more varied topography.
Also on Liv: Healthy Restaurants That Anyone Can Hike To in Hong Kong