Everyone knows the best part of any hike is a beer and a well-earned post-hike meal. But if you're looking for something a bit healthier to motivate you over the finish line, here are our fave Hong Kong restaurants to refuel after a big day of hiking.
The Peak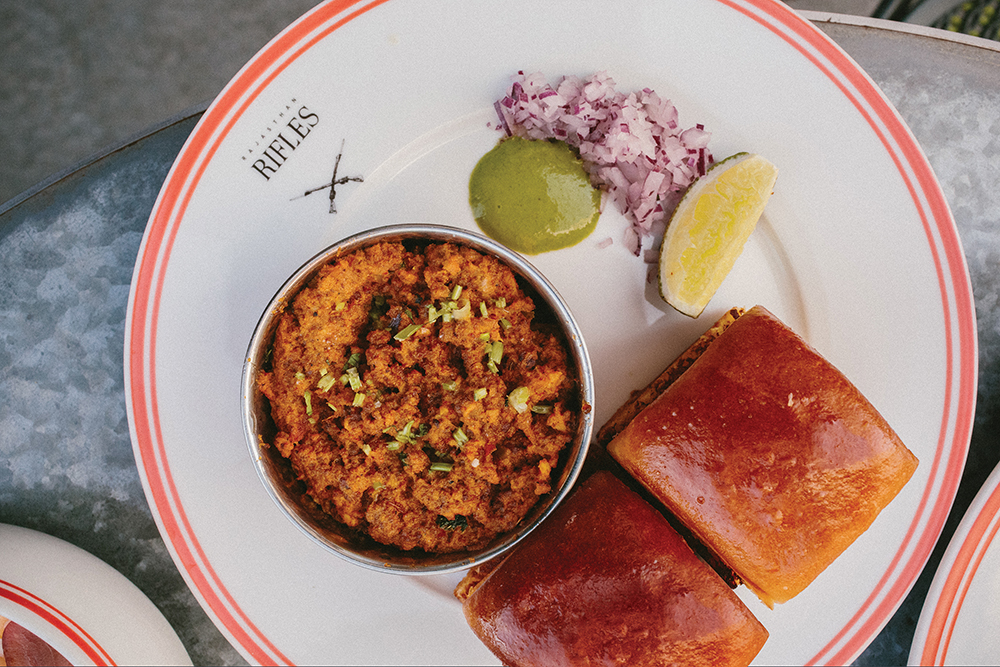 An inevitable tourist trap? Perhaps, but that doesn't take away from the beauty and convenience of this landmark Hong Kong hike. Once you've set off on your preferred route up the hill (we personally stan for the Lung Fu Shan Morning Trail, at the top of Hatton Road), reward yourself with a well-earned healthy nosh at Rajasthan Rifles for your post-hike meal. Their breakfast menu offers health-conscious bowls like organic porridge with bananas and dates, and Paleo muesli with yoghurt and Manuka honey. If you'd rather opt for something stodgier, there are loads of eggy concoctions with a South Asian flair, like naan filled with spiced potato and fried eggs, or spicy mutton and scrambled eggs served on milk bread. Ends at 11am, so best not to dilly dally on your way up! G/F, The Peak Galleria (opposite the Peak Tram), 2388-8874.
Discovery Bay
Whether you've hiked from Mui Wo or done a tour of the DB Lookout Loop, there are tons of eating options in Discovery Bay, including the well-known Hemingways DB. It converted last year to a fully-vegan menu serving plant-based comfort food such as pizza, nachos, dumplings and other bar snacks.
Shop G09, G/F, Block A, DB Plaza, Discovery Bay, Lantau, 2987-8804.
Sai Kung Town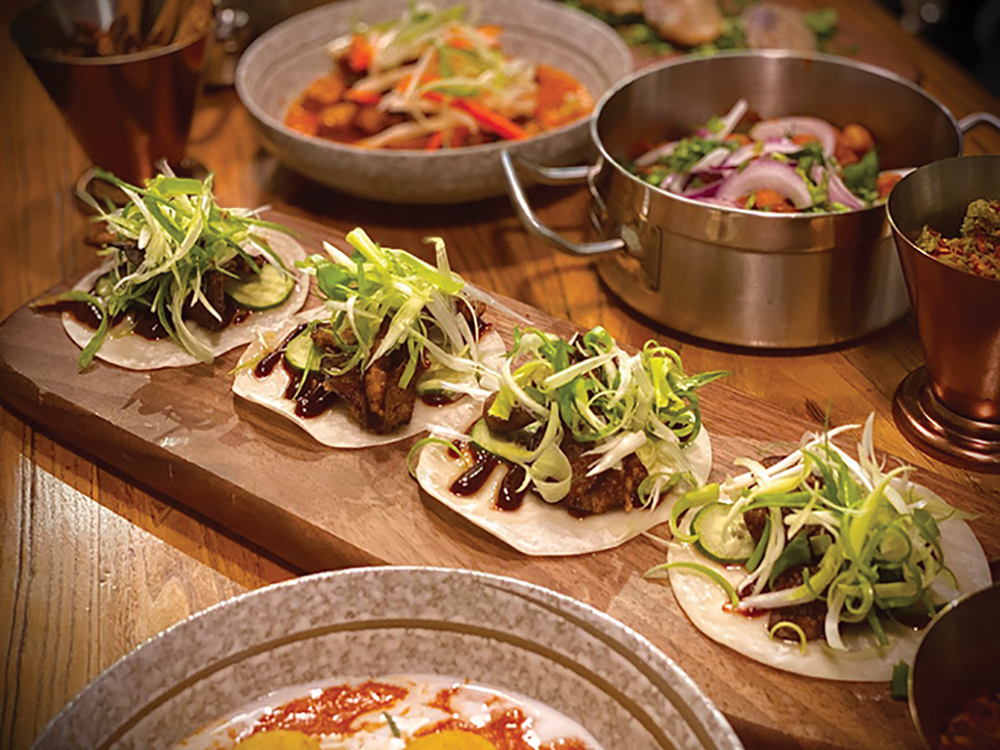 If you've spent the weekend exploring Sai Kung's country parks, it's time to reward yourself at one of Sai Kung Town's healthy outlets. Little Cove Espresso (Block A, G/F, Siu Yat Building, Sai Kung Hoi Pong Square, Sai Kung) is a lovely Aussie-style cafe with a large outdoor area, serving raw, vegan, gluten-free and paleo-friendly cakes and pastries, IG-worthy bowls, and other veggie and non-veggie brunch favourites. Newly opened is 2084 Sai Kung (5 Sha Tsui Path, Sai Kung, 5246-4622, 2084.casa), a vegan restaurant serving pan-Asian comfort food with a plant-based twist. Think mushroom rendang, dals, mapo tofu, Peking wraps and Thai larb, to name just a few.
Big Wave Bay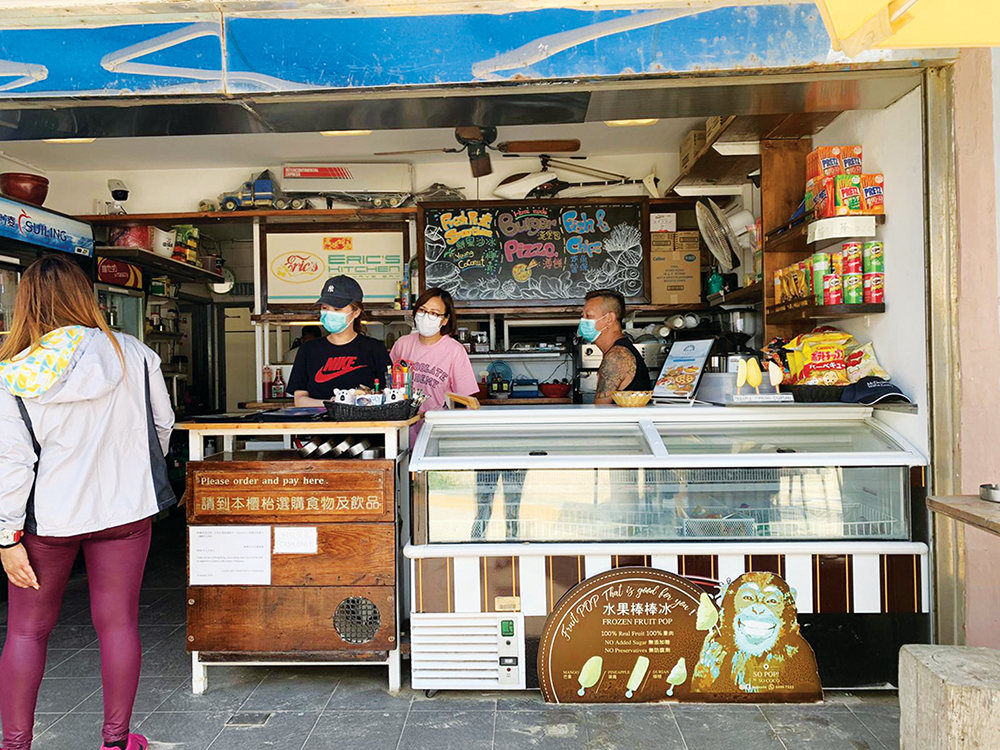 Conquered the Dragon's Back? Time for a treat. We love Ho Lok Store's charming back balcony, where you can tuck into classic Hong Kong beachside fare (think pork and rice, fishballs and instant noodles). But for something a little healthier, head to beachfront eatery Eric's Kitchen. This cute cafe sells fresh coconuts, smoothies, pizzas you can take away to eat on the beach, even a breakfast menu of pancakes, vegetarian omelettes and English breakfast, if you're done early enough!
Yung Shue Wan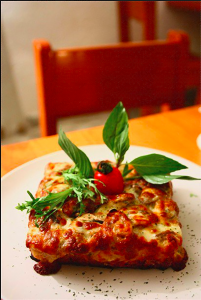 After an active day hiking Lamma, there's no better place to finish it than in lively Yung Shue Wan. There are heaps of spots to try in this tiny hub, but we'd like to draw your attention to Hideout (77 Main St., Yung Shue Wan, 2982-4321, hideout.com.hk), a laidback spot for western-style brunch, burgers, juice and great coffee, with impressive views of the bay from their terrace. Or head to Green Cottage (27 Main St., Yung Shue Wan, 2982-6934, greencottage.net) for a vegan-friendly western menu that includes brunch, pasta, freshly baked bread and wholewheat pizza.
Mui Wo
One of the best parts of the invigorating hike from DB to Mui Wo is that you get to take your pick of Mui Wo's awesome restaurants for your post-hike meal. We love the cooked food market, where you can tuck into traditional Cantonese-style seafood overlooking Silvermine Bay. Fancy something a little different? Bahce Turkish is a delightful Turkish restaurant right by the pier that does amazing kebabs, pita wraps, dips and meze. Plenty for vegetarians.
Shop 19, G/F, Mui Wo Centre, 3 Ngan Wan Rd., Lantau Island, 2984-0222.
Read more: Hong Kong Island's best hikes