Looking for somewhere to fuel your day with a high-protein meal that won't leave you with a 4pm slump? These Hong Kong businesses offer low carb lunch options that will keep you satisfied with protein- and plant-rich meals.
Featured: Food Folk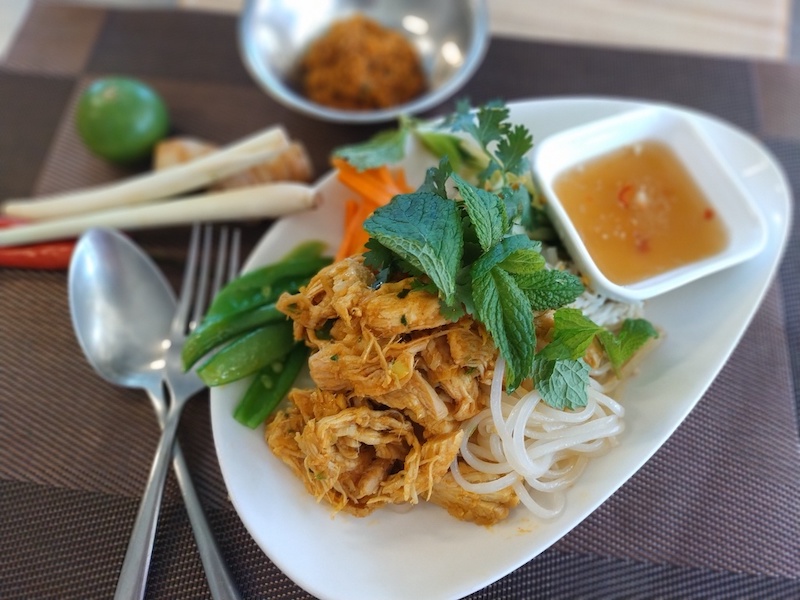 Food Folk advocates a sustainable, low carb diet that helps to nurture our gut-friendly bacteria. Their meal plans are designed to heal from the inside-out, helping to help alleviate chronic inflammation, fatigue and even hormone imbalances through diet and lifestyle changes. They espouse a diet rich in good quality protein sources and use good fats such as avocado oil in their cooking. Their meats are grass fed, seafood is sustainably sourced and in the low carb meal plan, there are no added sugars. You'll also have peace of mind knowing that the packaging the meal plans come in are fully biodegradable or recyclable.
LIV OFFER: Use the code LIV2023 at checkout to get 25 percent off your first meal plan.
foodfolk.sprwt.in, instagram.com/foodfolkhk
Featured: Nutrition Kitchen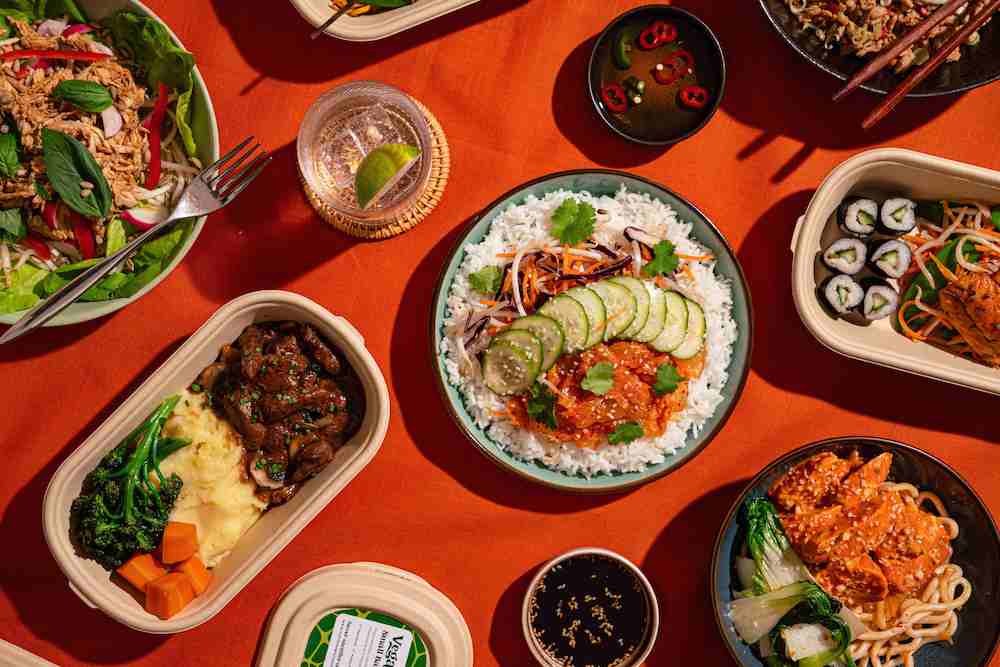 Nutrition Kitchen is one of the most popular healthy meal delivery companies out there, and they've really got it right when it comes to creating meals that are both delicious and tailored to your health goals. Their popular low-carb options include teriyaki glazed chicken skewers with sautéed vegetables and edamame; beef keema minced curry with green peas, carrots and curried cauliflower; and Lebanese lamb zucchini meatballs with spicy tomato sauce, harissa cauliflower and zucchini, to name just a few of our favourites.
Liv Offer: Use the code LOWCARB100 at checkout to score $100 off your first order. Offer valid until August 7, 2024. Order here
nutritionkitchenhk.com, instagram.com/nutritionkitchen_hk
Protein & Plants
As the name suggests, Protein & Plants specialises in healthy, protein-packed meals to help fuel your body and prevent that dreaded 4pm slump. Build your own protein or salad bowl, and choose between lean chicken or salmon, then select your greens and dressing for a nourishing and satisfying meal. Otherwise, check out the other menu items, including wraps, tacos, or burritos, or pick up a rotisserie chicken to take home.
AFK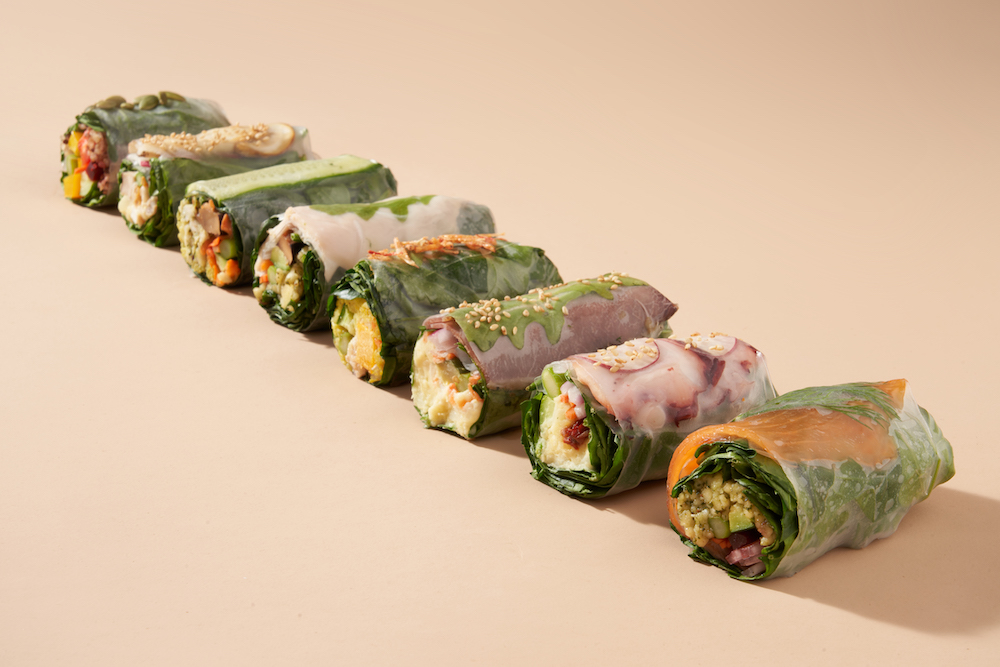 Short for "Away from Keyboard", AFK is a newly opened grab n' go in Hong Kong Station. It reimagines Vietnamese-style rice rolls with protein-and veg-rich fillings from all over the world, from chicken and feta to crab tartare with cauliflower rice. They also offer low carb lunch boxes filled with protein and veg.
nood food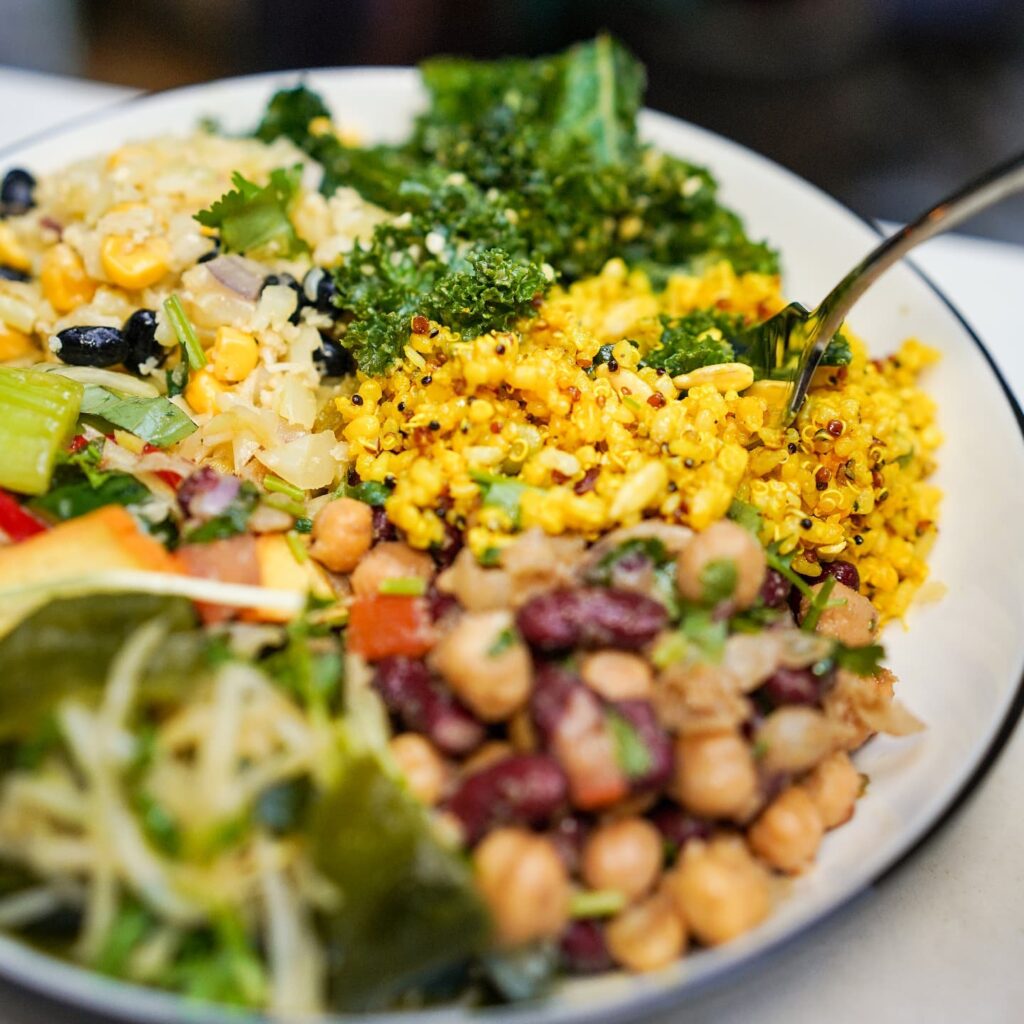 One of Hong Kong's original healthy pit-stops, at nood you will always find a low-carb option, whether you're looking for a roast chicken with sides, or a colourful salad bar that's packed with superfoods. It also offers plenty of vegan and paleo options, should you be looking for alternative protein sources. Their salad bars change daily, making this a place you can visit again and again. Looking for a liquid lunch? Try one of their delicious smoothies with a scoop of protein.
Bengal Brothers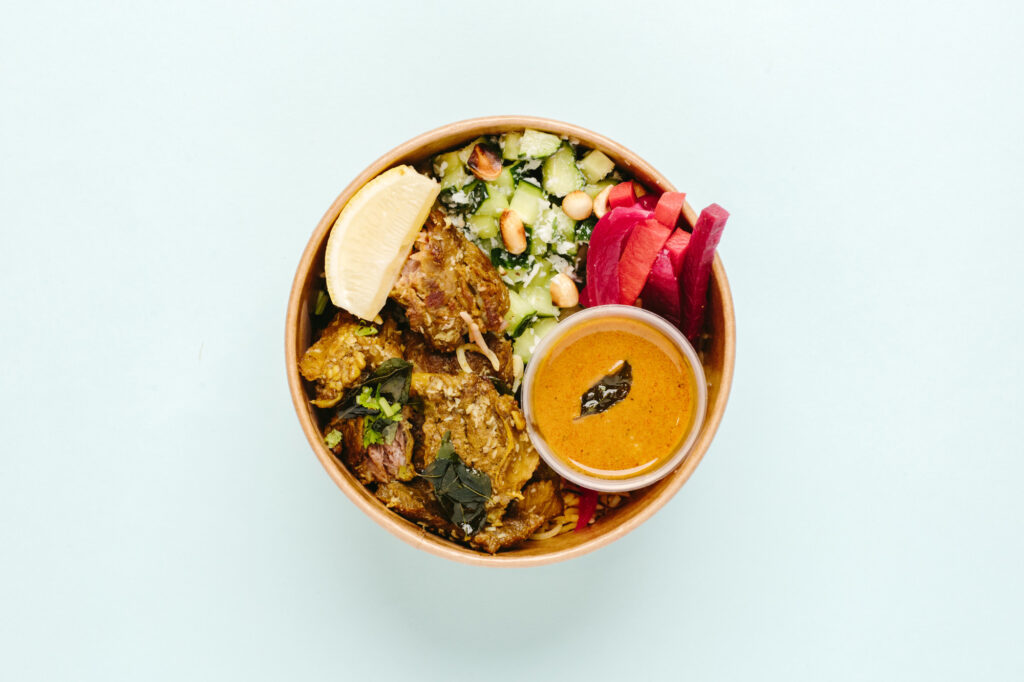 Want a protein feast but without skimping on flavours? Try Bengal Brothers' tasty low-carb grill sets. Pick from tandoori chicken, paneer or cauliflower (vegan), served with cucumber and coconut salad, beetroot kachumber salad, chutneys and a poppadom. Locations in Wan Chai, Kennedy Town and Basehall in Central.
Fete Up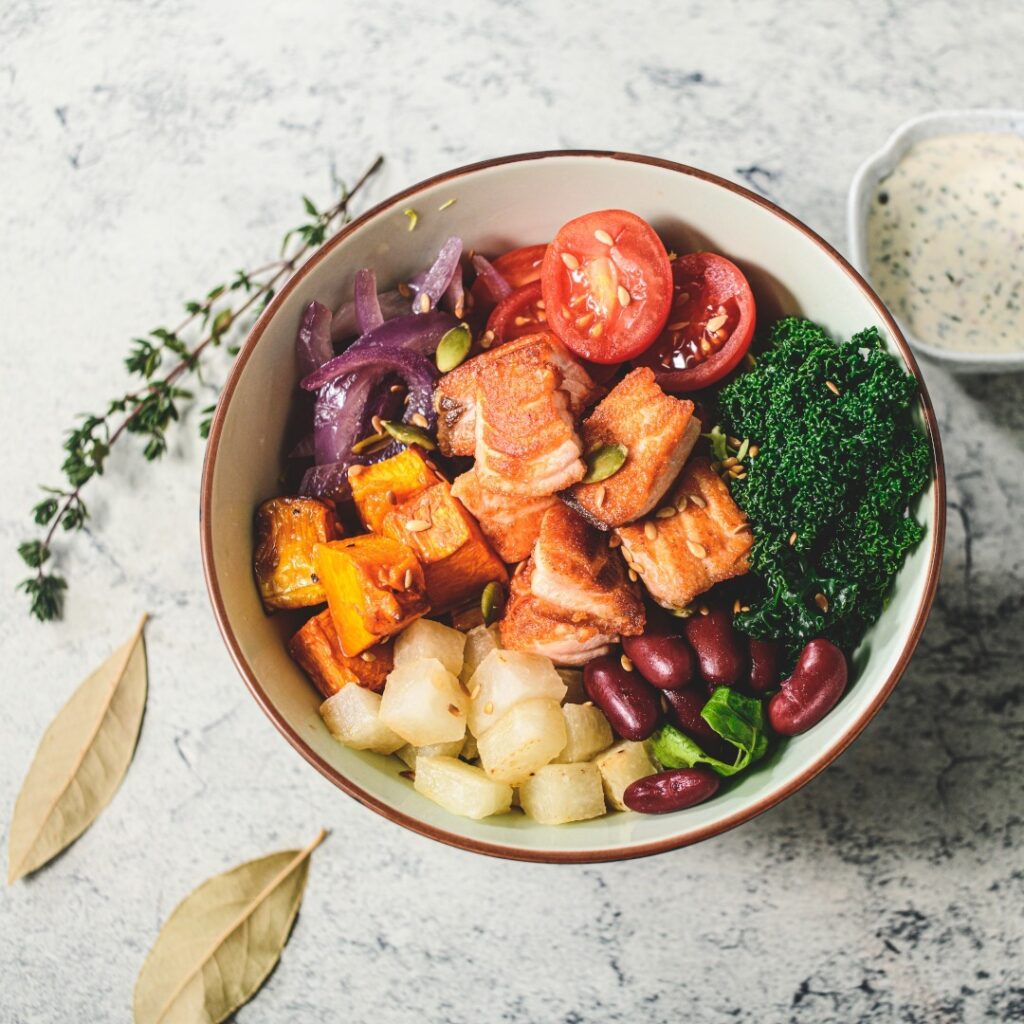 For healthy low-carb dining with an Asian bent, look no further than Fete Up. With branches in Central, Quarry Bay and Kwun Tong, this simple bowl concept prioritises plenty of veg, with a base of kale, pumpkin, tomato, jicama and red onion. Then you pick your protein, which could be anything from a lean minced beef or chicken patty, chicken thigh, falafel, duck breast or fish. Typically, this would come with brown rice or soba noodles but you can easily adjust your portion to suit your needs.
Clarence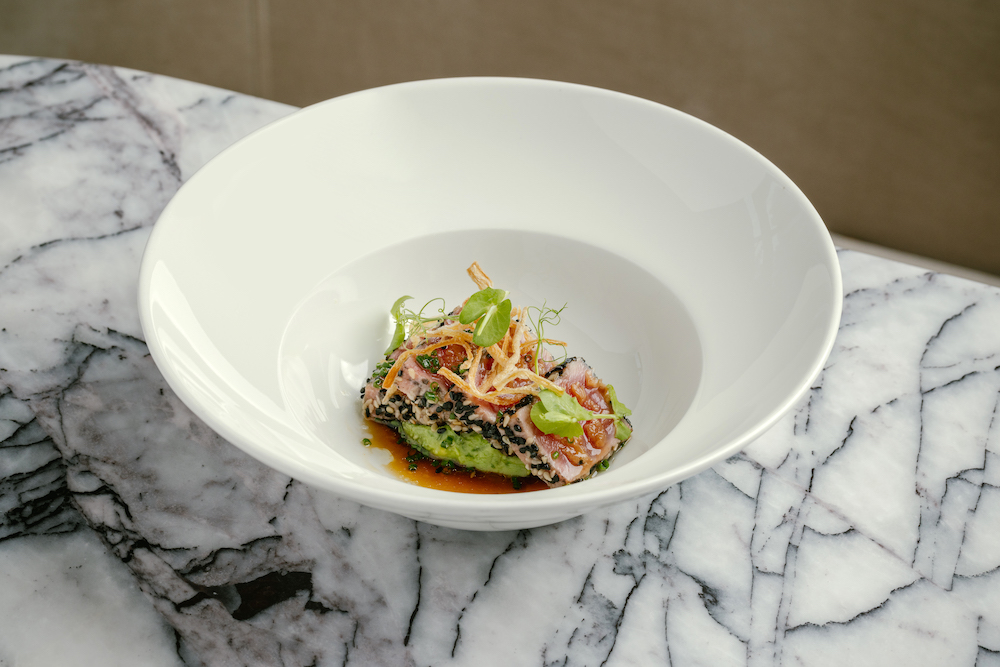 Low carb fine dining? Yes, really! Michelin-starred chef Olivier Elzer of Clarence, located in Pottinger Street's H Code, is an avid gym-goer, and for summer he has collaborated with Ketogenic Asia to develop a keto tasting menu. Containing only 10 grams of carbs and clocking in at 1,088 calories, it's packed with healthy proteins but prepared with Michelin-worthy finesse making it perfect for treating yourself without wavering from your fitness goals.
Treehouse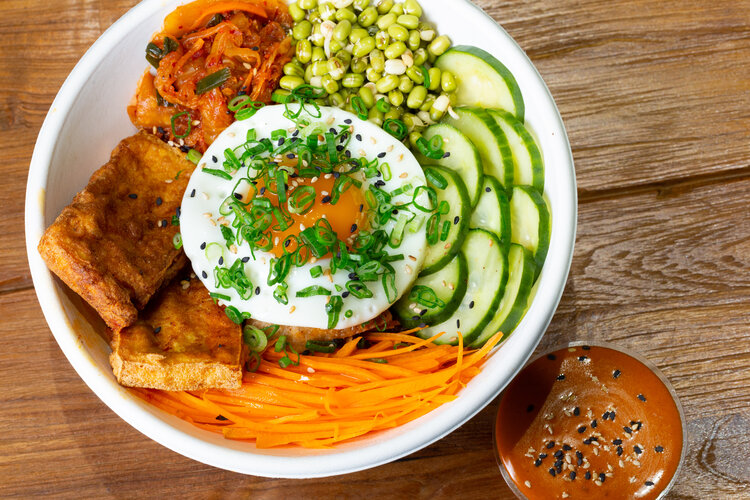 Vegans don't have to carb-load, and plant-based fast-casual diner Treehouse shows us how to have a plant based low carb lunch! It offers delicious flavour combos, served either in a sourdough flatbread or in a salad bowl: think charred cauliflower, tempeh and greens; spiced tofu, long beans and mushrooms; or avocado, cabbage and roasted pumpkin, to name just a few options.
TMK
Low carb lunch doesn't mean low fun! We love TMK for its fresh and flavourful Japanese-inspired rolls and bowls, with funky interiors and a play list to match. Their set lunch menu delivers great value and a great selection of low-carb starters (think edamame guacamole, beef tataki or chicken karaage) and salad bowls filled with spicy tuna, sashimi don or tofu. Outlets in Wan Chai, Sheung Wan or Taikoo.
Read more: Best healthy lunch spots in Western District!
Orka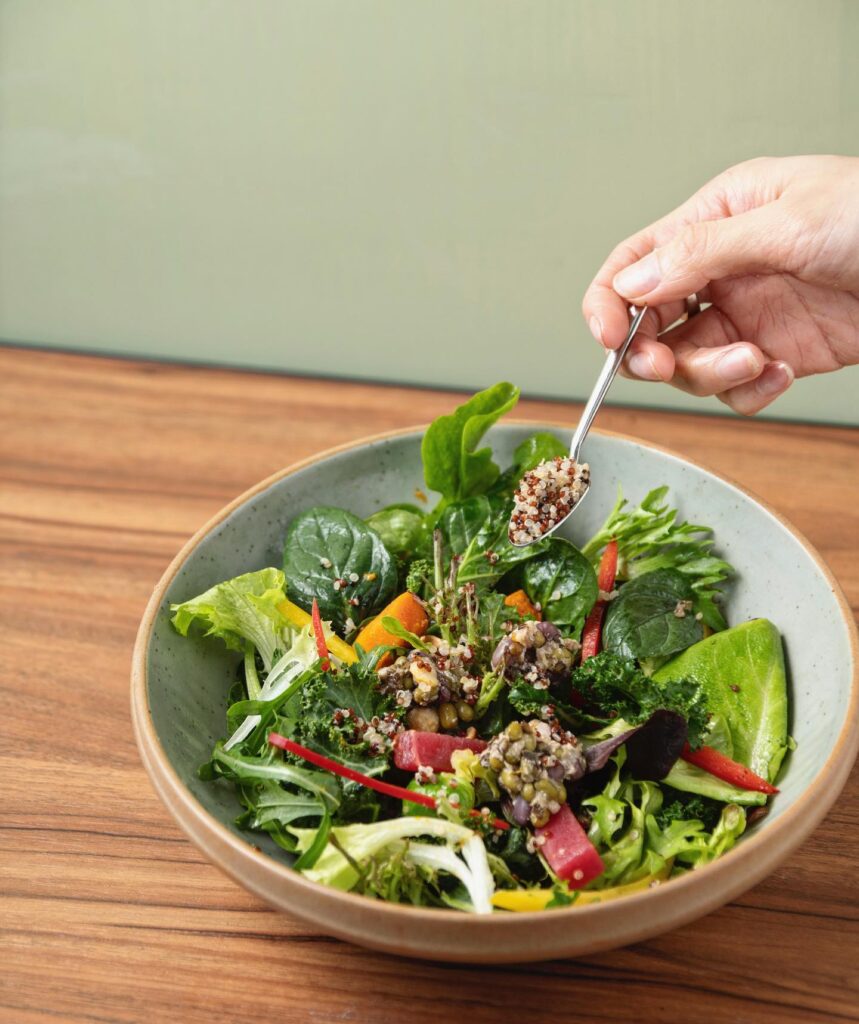 Located on Wyndham Street, Orka specialises in healthy, sustainable bites with equal priority given to vegan and omnivore menus. You'll also find tons of low carb lunch options hailing from all over the world, from their lean chicken tikka masala served with mixed grains, the sustainable barramundi verde with chickpeas, and their vegan option made with eggplant and banana blossom. For a faster meal, try their healthy plant-packed salad bowls topped with a protein of your choice.
This article contains paid placements