June is Pride Month, where the LGBTQ+ community and its allies join hands to celebrate diversity in all its forms, advance the rights of sexual minorities, and draw attention to issues facing queer communities today. Bakeries across Hong Kong are showing their support with beautiful rainbow cakes that represent Pride and LGBTQ+ allyship. Add a little colour to your life and show your support for the cause with these rainbow cakes, cookies and pastries.
Baking Maniac
Acclaimed bakery Baking Maniac has gone all out for pride, with a colourful lineup of rainbow cakes, cookies, macarons, cereal pops and cake pops that are sure to get your mouth watering. Try the confetti rainbow cookies, or fly the flag bold and bright with the tie dye rainbow cupcakes. You can even make a statement with these rainbow flag cookies ($55 for six).
Dang Wen Li by Dominique Ansel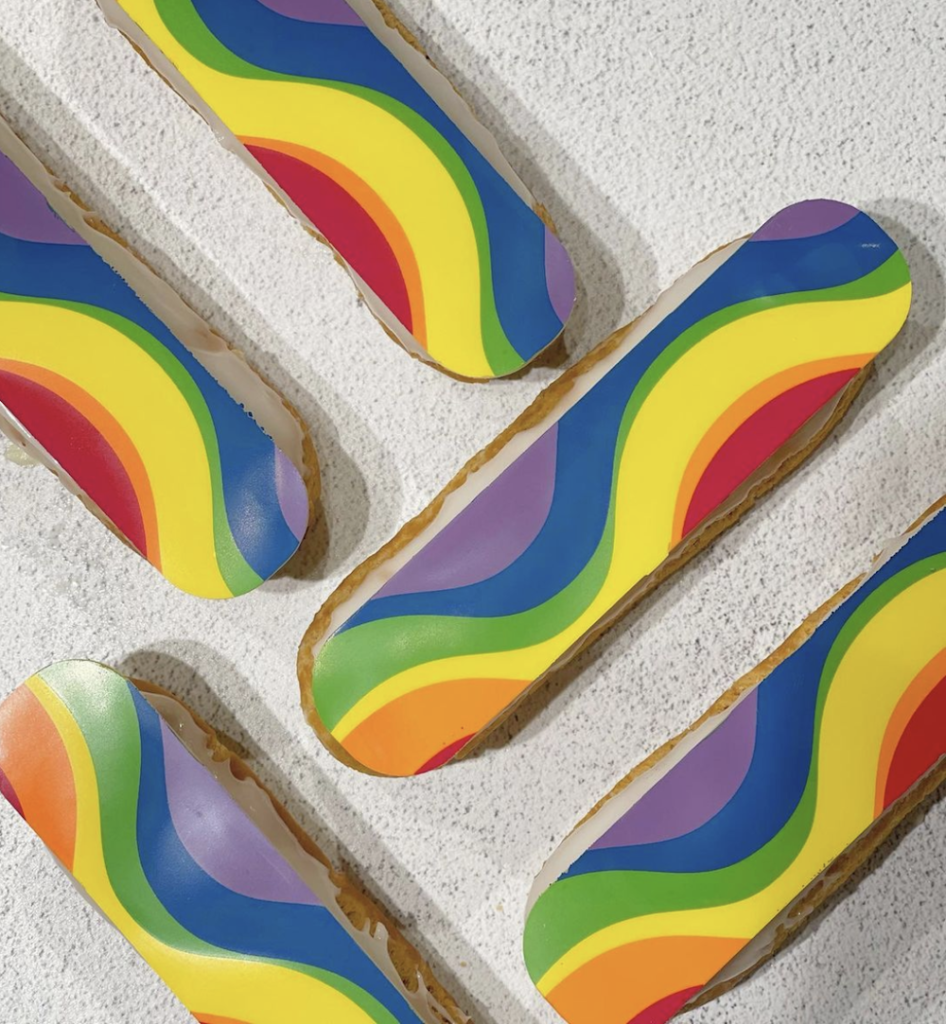 Dang Wen Li by Dominique Ansel is known for its delicious illusion bakes inspired by Hong Kong design, but for Pride Month, this bakery has launched a limited-edition All You Need is Love eclair ($48). Inside this eclair, you'll find a mixed berry jam filling with silky vanilla custard, all topped with a milk chocolate rainbow plaque. Sounds like a pretty sweet message to us!
Jouer HK
This local bakery has an adorable Rainbow cake all year round, and is offering 10 percent off i throughout the month of June. This seven-layer rainbow sponge cake is sandwiched between a tangy lemon mascarpone frosting and is available in three size, from Baby (good for 2-3) up to large (good for 7-10).
Butter
If you like your Pride cakes on the understated (but still delicious) side, Butter's offering eschews vibrant hues in favour of a delectable citrus poppyseed cake with lime curd filling. Their nod to Pride being the rainbow confetti hearts tastefully sprinkled on top. $600; order 48 hours in advance.