If you're looking for food that's healthy, delicious and satisfying, it's hard to beat Middle-Eastern cuisine. There are plenty of variations depending on which country you're looking at, but Middle-Eastern cuisine is typically high in lean protein and low in fat, with plenty of plant-based options. Healthy dips, fresh fruit and veg, olive oil and fish make up the bulk of each meal. Superbly veg-friendly and ideal for carb-counters, the Middle-Eastern diet makes it easy to to make choices that are good for both your health and that of the planet.
Want to eat more Middle-Eastern food in Hong Kong? here are some of our favourites:
Francis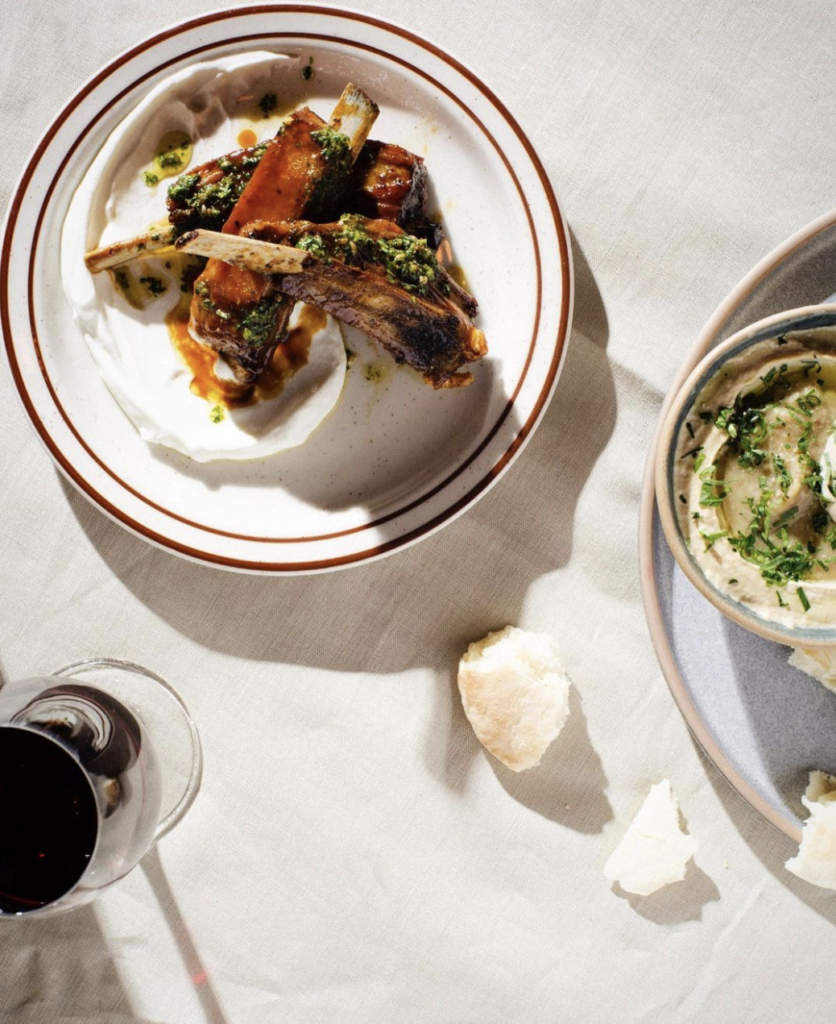 With locations in Central and Wan Chai brings Middle Eastern cuisine to Hong Kong, with sharing-style plates that encourage you to order plenty and get a full taste of the region. We highly recommend the creamy hummus that comes with a delicious frena, a traditional Moroccan flat bread. Looking for a low-carb main? Try the exquisite lamb ribs and the cauliflower with lemon and yogurt. Bookings are available in the Central location, but not in Wan Chai, so make sure to show up early.
BEDU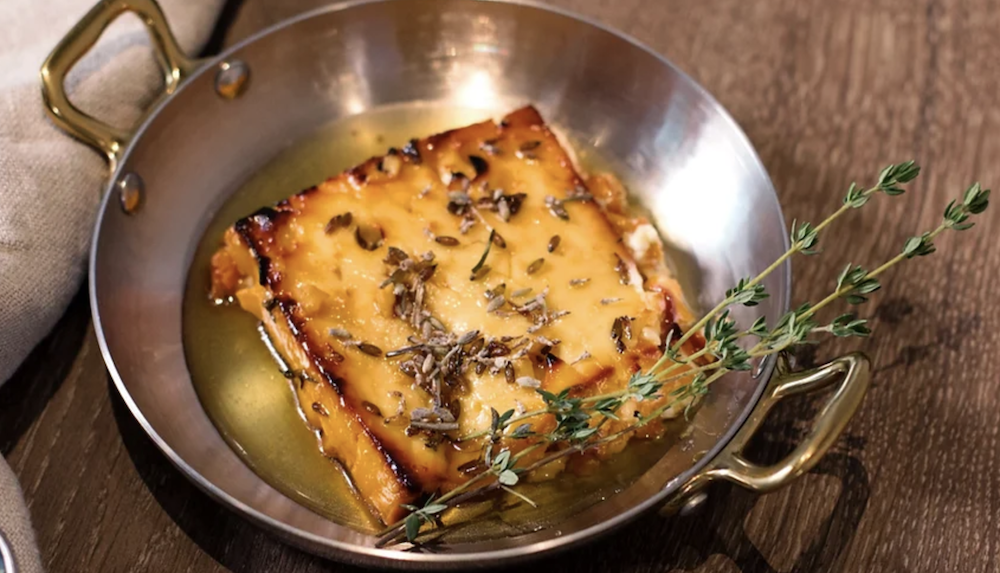 BEDU is a Middle Eastern oasis in NoHo, with vibrant decor and a welcoming bar. The menu is inspired by the Middle East and North Africa. Order a la carte (the set lunch is a steal!) or else try the weekend brunch, which kicks off with a delectable mezze platter featuring a delicious beetroot labneh, homemade flatbread and tabouli. Sharing mains will be delivered to the table, before concluding with a delicious dessert. It's not exactly healthy, but don't miss the honey-baked feta infused with lavender.
Maison Libanaise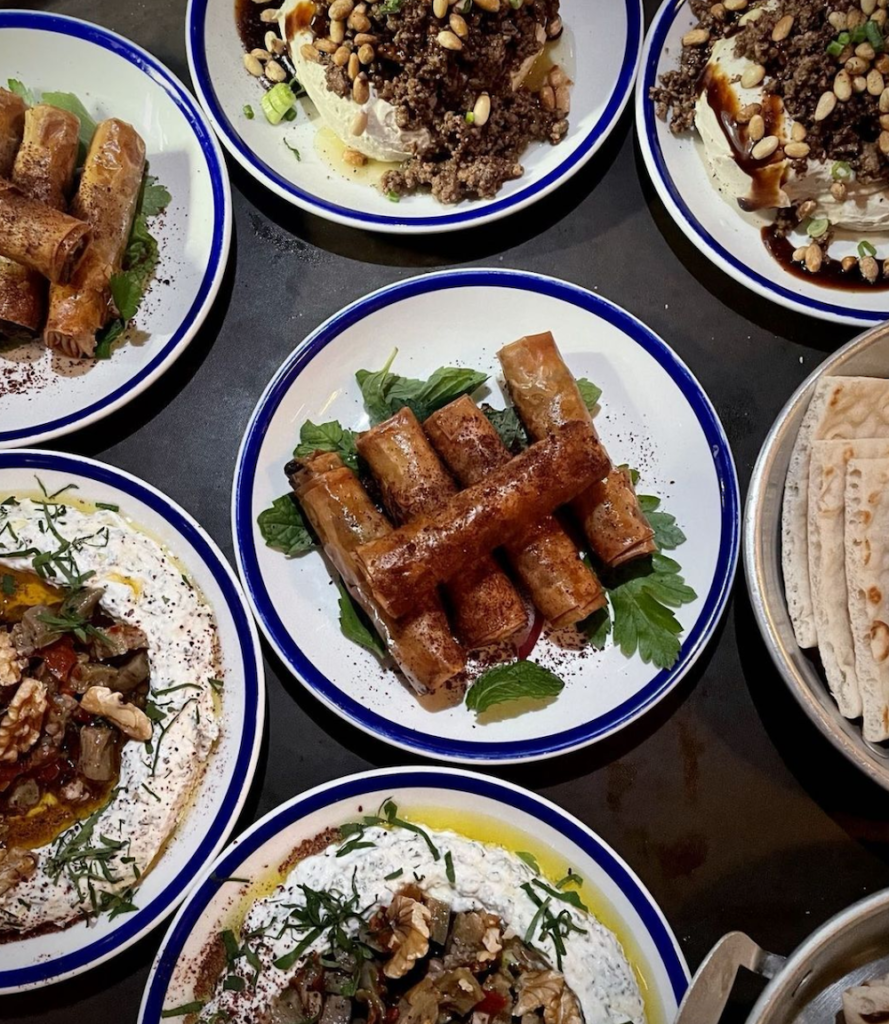 Located right on the Mid-Levels escalator, Maison Libanaise is a perennially popular Lebanese restaurant, where you can try all the classic dishes of this region with a contemporary touch. Lebanese chef Teya Mikhael was taught to cook by her mother and grandmother, and shares her passion for her culture through food. Start with a selection of hot and cold mezze, before moving onto healthy proteins such as the chicken or beef skewers. If you fancy a veggie option, try the eggplant babaghanoush or the grilled halloumi. A takeout bar is located on the ground floor if you want to grab and go.
Mama Malouf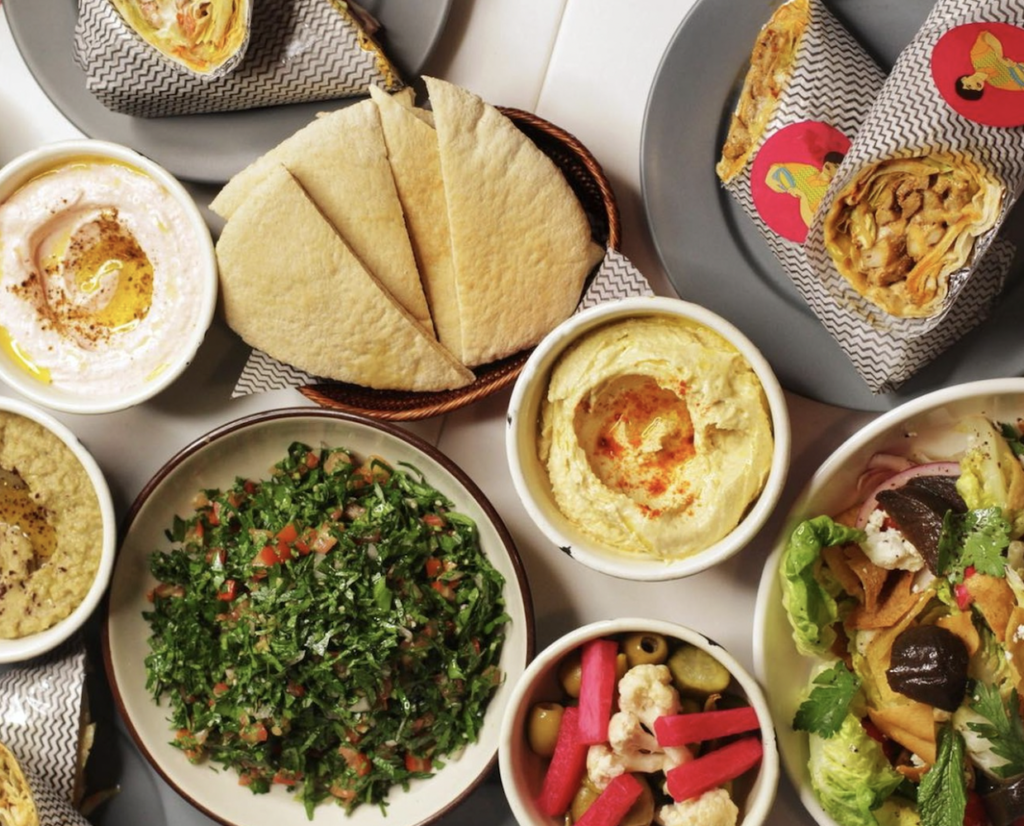 If you're looking to bring Lebanese-inspired cuisine to your home or an event, Mama Malouf is a good bet. With fresh ingredients and bold spices, the catering arm of Catch Concepts (the folks behind Chickpea and Catch) offers a thoughtful menu ideally suited to office lunches, junk trips or simply to enjoy at home. Don't miss the tasty dips, including hummus, babaghanoush and labneh. The pan fried fish with tahini is also a winner, and if you're looking for a cheat day option, the za'atar fries are a must. Want a taste of everything? Opt for a tasting menu for two or four and graze on a selection of their most popular mezze and signature dishes.
Sumac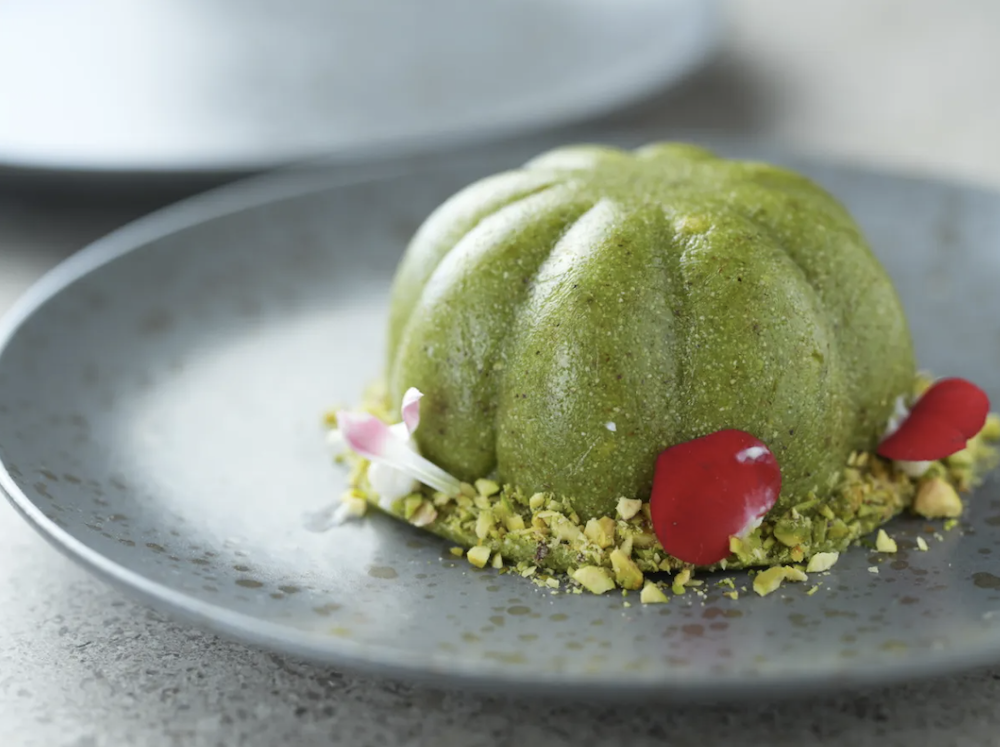 The recently revamped Sumac takes its name from the exotic deep red spice used in savoury dishes and desserts in Middle-Eastern cuisine. Tucked away on a quiet corner of Glenealey, this Lebanese restaurant offers a ton of plant-based options to satisfy any herbivore. The free-flow weekend brunch is popular with families; even little ones are catered to here. Ordering a la carte? The hummus, lentil soup and roasted sea bream are all winners.
Aziza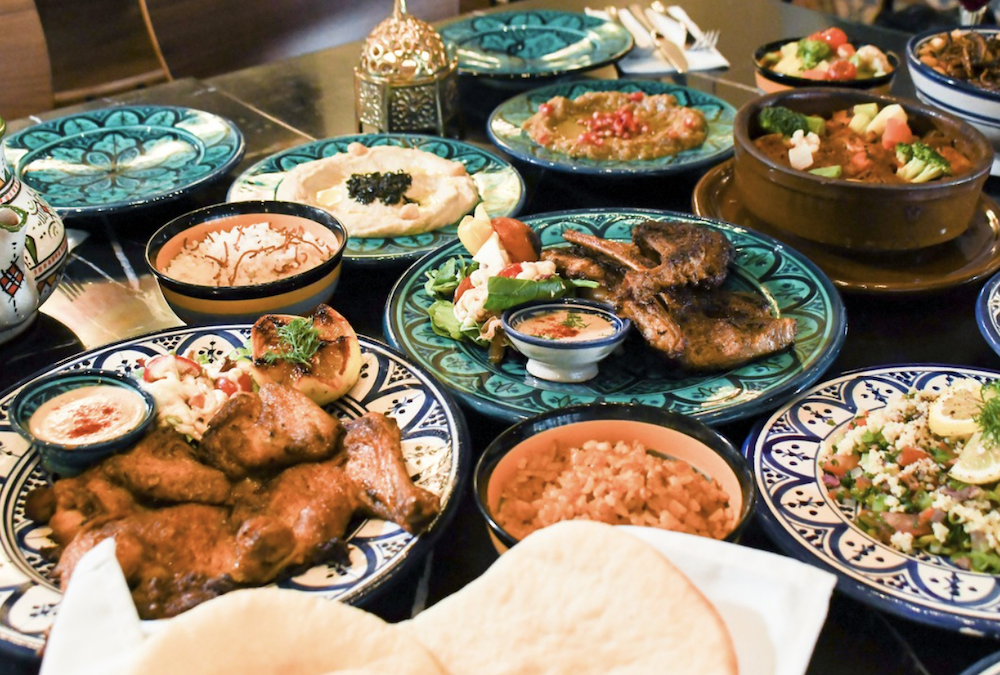 This popular Egyptian restaurant in Shek Tong Tsui specialises in authentic recipes in a friendly, welcoming atmosphere. Start with hot and cold mezze before moving onto rich tagines and meat dishes that carnivores will love. Feeling festive? Their belly dance show takes place every Friday and Saturday from 8 to 9pm.
Shahrazad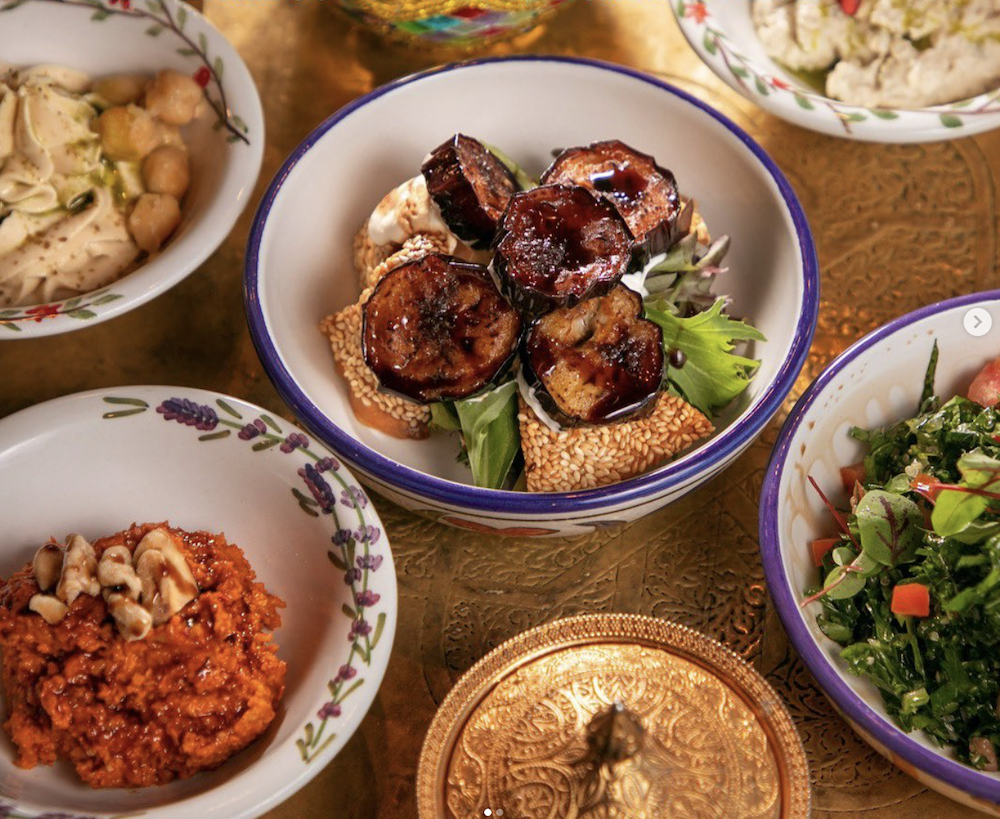 This friendly spot on Wyndham street in Central is where you can experience taste of Lebanese culture and cuisine. Shahrazard plenty of hot and cold mezze and plenty of vegetarian recipes, this is a place where everyone will find something to suit their diet. Their egg dishes are particularly popular. Try the hearty shakshuka, the scrambled eggs with feta or the satisfying egg awarma, made with eggs, lamb and pine nuts.
More Middle Eastern Restaurants to Try
Maison du Mezze
Located in the Sheraton Tung Chung, Maison du Mezze is – you guessed it – all about sharing plates. With gorgeous, botanical-inspired decor and a relaxed ambiance, this Lebanese restaurant does beautifully plated Middle Eastern starters and sharing plates that are bursting with freshness. Their weekday set lunch is a steal at $208 for three courses.
Saffron
This Persian restaurant on Wyndham does homemade yogurt, fresh salads and grilled meat skewers served with rice or salad, and hearty, satisfying stews – it's reasonably priced, too. Don't miss the traditional Persian ice cream dotted with chunks of frozen clotted cream.
Ziafat Arabic Restaurant
Located in a commercial building in TST, a stone's throw from Kowloon Mosque, Ziafat is pretty unassuming, but regulars rave about its crunchy falafel, hearty mutton dishes and friendly owner.