The Buzz: Michelin star-spangled chef Olivier Elzer, of modern French restaurant Clarence, has come out with a multi-course tasting menu suitable for anyone following a keto diet. Chef Elzer has worked with Oliver Smith of Ketogenic Asia to design special Clarence keto menu that doesn't sacrifice flavour. Chef Elzer is a fitness enthusiast, and Clarence already offers a lighter, more health-conscious interpretation of French cuisine. It didn't take more than a few adjustments to his menu to make one suitable for keto followers. We were invited to check out the menu for ourselves, to see if it lives up to the hype.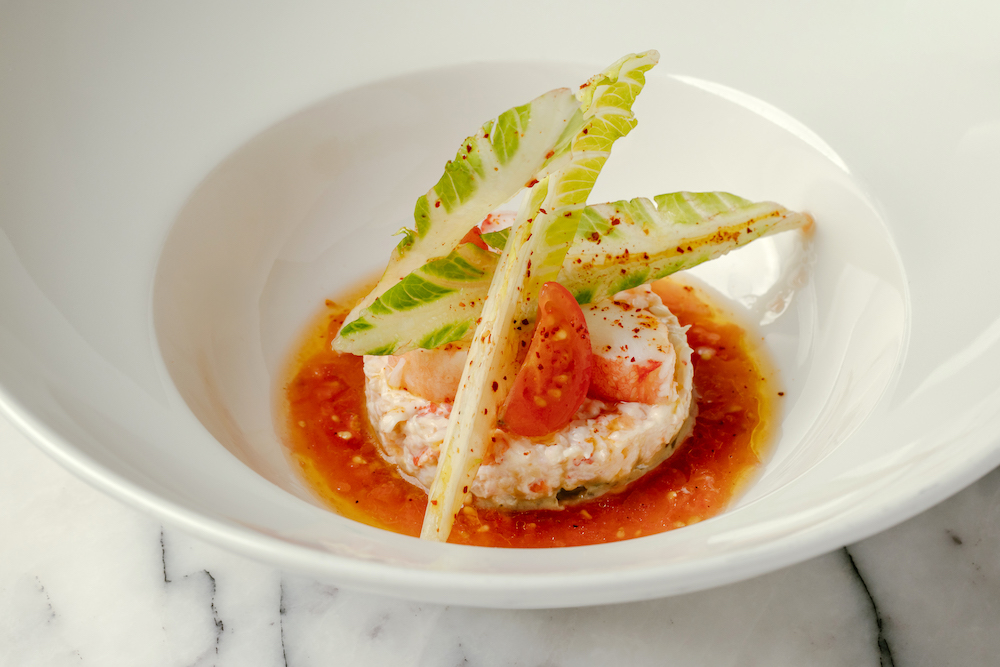 The Menu: Packed with healthy proteins, the Clarence keto menu is ideal for anyone looking to cut carbs. It has just 10 grams of carbs and 1,088 calories – as a reference, conventional tasting menus are typically 2,000 calories or more.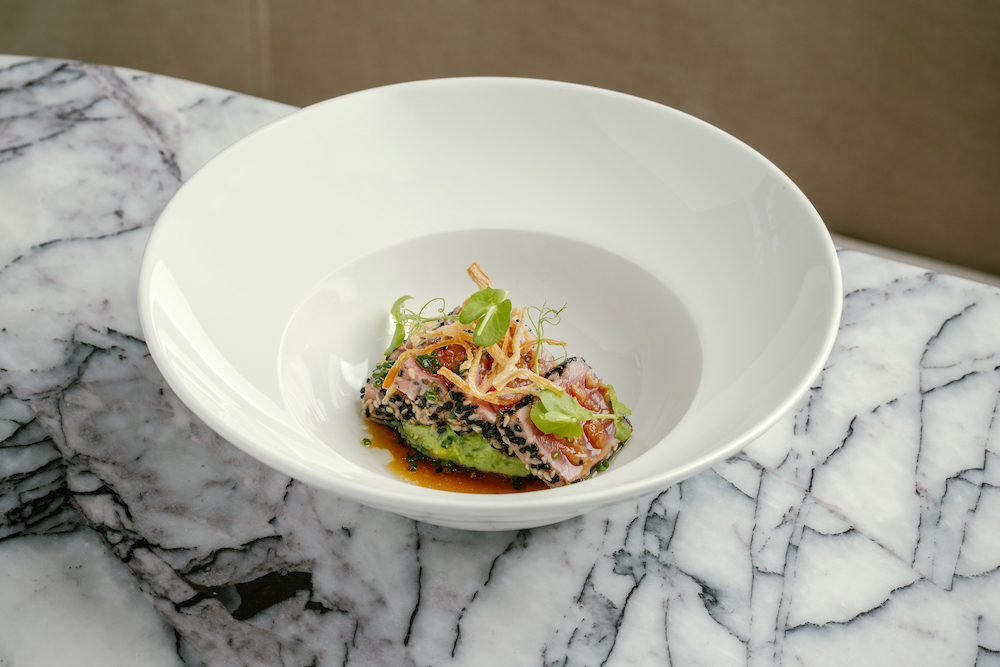 For starters, we were served a sesame crusted seared tuna with avocado puree and an addictive lime, soy and ginger jus, and an Alaskan king grab leg with eggplant and tomato pulp. Then, we moved onto a trio of "yakifrenchi" charcoal-grilled skewers, featuring Chilean seabass, grilled baby squid and pork pluma. Each skewer came grilled to perfection, with a pleasing char on the pork. The squid in particular stood out, with its garlicky sauce that was rich, buttery and utterly addictive.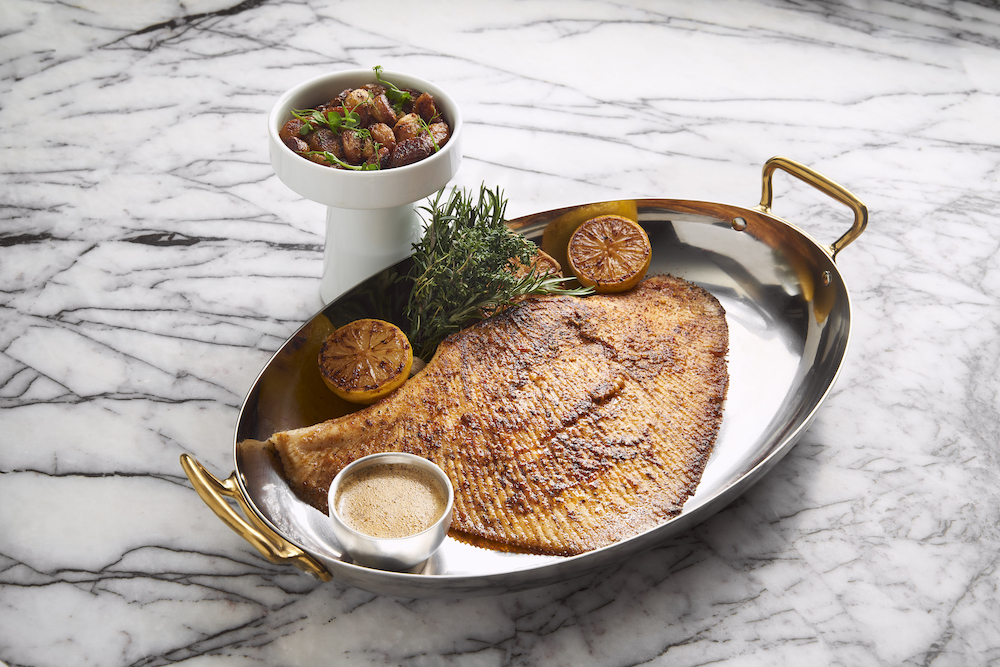 Then came the mains: an enormous two-kilo skate wing was presented to the table, again grilled to perfection. The flaky meat fell off the bone and was served with an endive salad to cut the richness of the fish.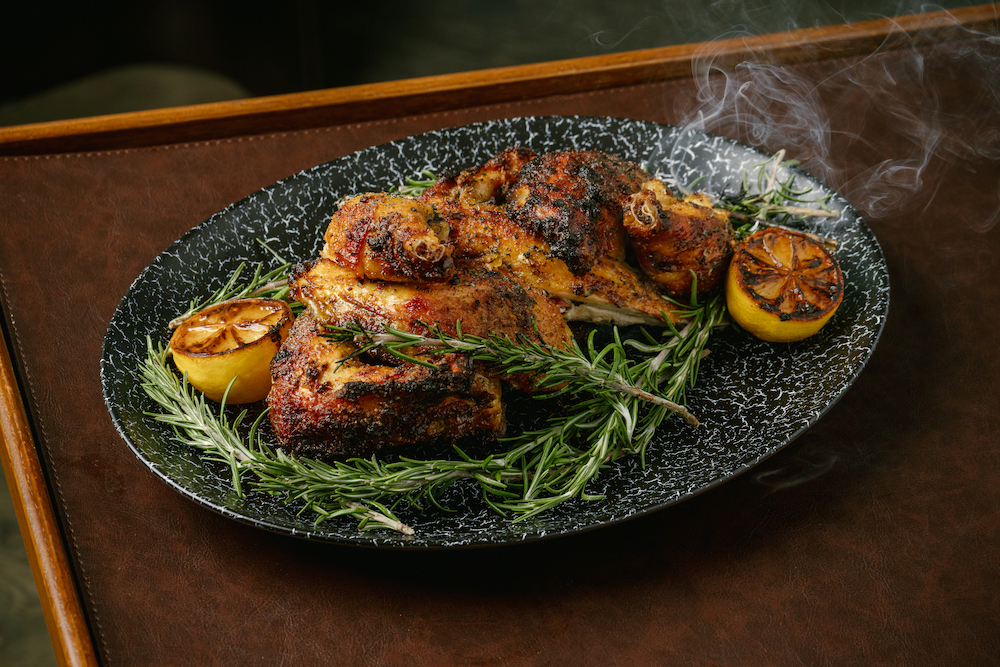 The highlight of the dinner was Clarence's signature "crapaudine" yellow chicken, served in a rich jus and seasoned with more than 20 herbs and spices for a rich, unguent flavour. It was tasted incredibly decadent – we couldn't believe we were still clocking in at such a low calorie count! We finished light with a raspberry sorbet – sweetened with allulose instead of sugar – served with seasonal berries.
The verdict: Healthy menus at fine-dines can often come across as a bit of a gimmick. Plus, when you're paying top dollar you kinda want to indulge a bit, right? But the Clarence keto menu proves that with a little thought, you can indeed have a fantastic meal without sacrificing your dietary goals. With all these delectable dishes, we weren't even (too) sad to miss out on the bread basket!
Price: The full tasting menu is $998.