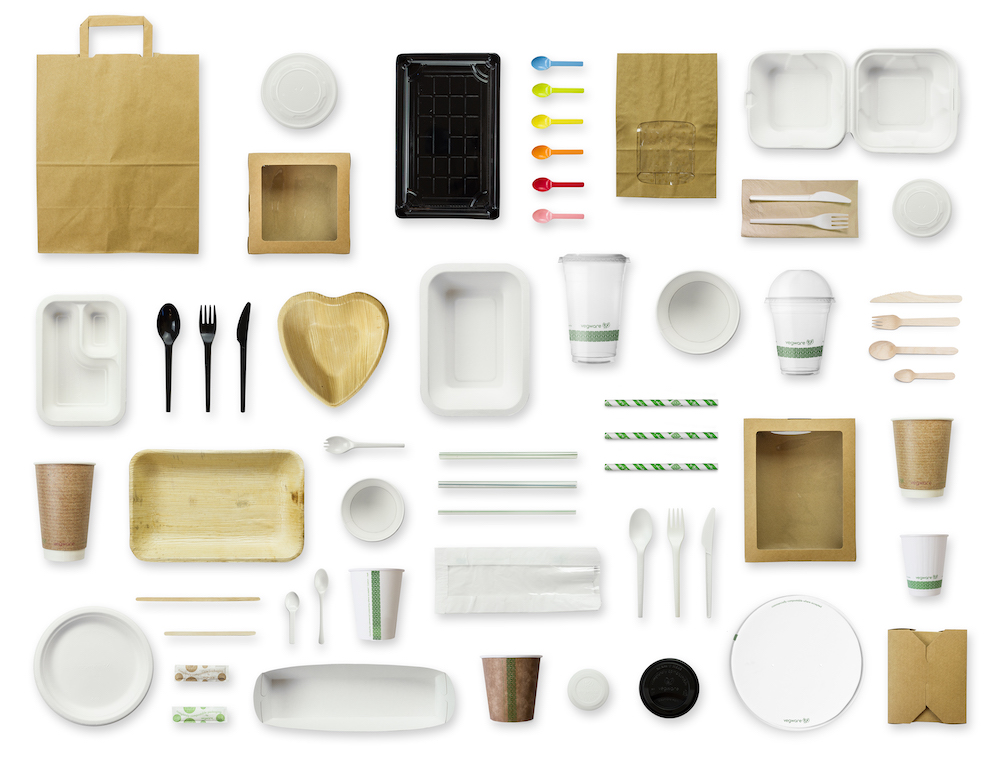 As the Hong Kong Government moves to fully ban plastic disposable tableware by 2025, Vegware is ready to help support businesses through the transition. The UK-founded company, established in Hong Kong by Managing Director Ceicy Wong in 2015, offers compostable single-use food containers and practical support to ensure all their used products are properly processed.
An international leader in sustainable packaging solutions, eco packaging brand Vegware's extensive line of single-use food containers is made with a variety of sustainable materials, such as paper, bagasse and Natureflex, and is fully compostable within 8-12 weeks.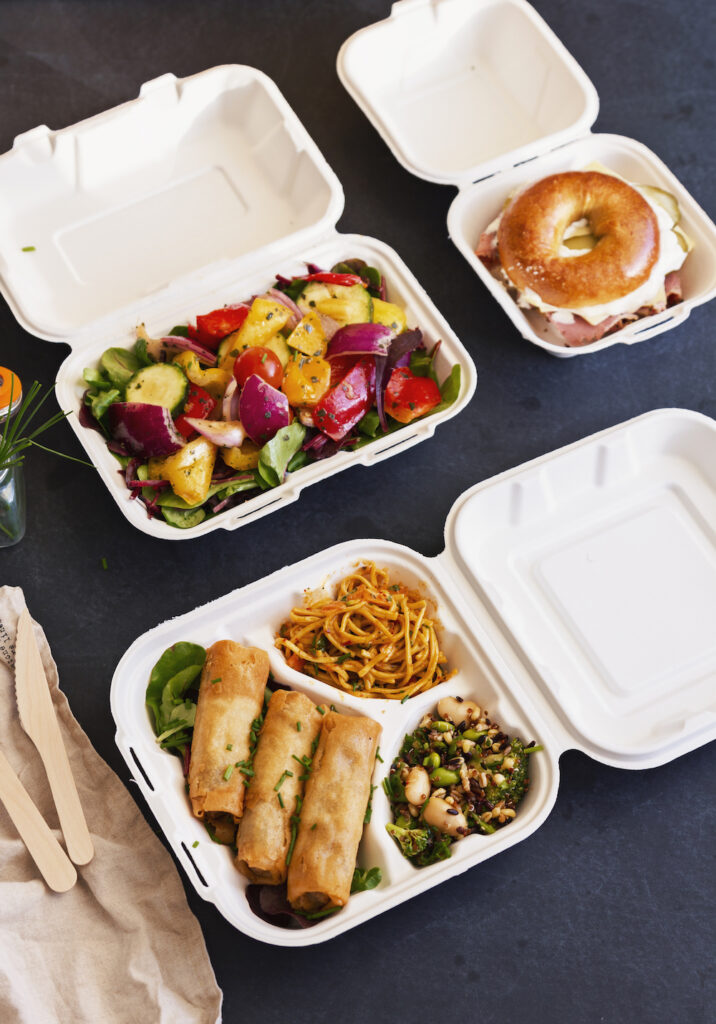 As part of their mission to help solve the city's plastic crisis, Vegware's Hong Kong team has been working hard to put in place an infrastructure that makes it both easy and practical to compost their products. They have partnered with local organisation Eco Community Promotion Association Ltd (ECPAL) to increase their recycling capabilities, ensuring that as much of their eco packaging as possible is processed in accordance with best practices.
In another huge win for the city's local waste treatment infrastructure, Vegware has also successfully collaborated with the government-run O-Park organic waste treatment plant in Lantau, which now accepts Vegware disposables along with food waste, as long as it is shredded into pieces no larger than 15mm. Vegware works with Shrett to shred their products down to the required size.
What about their PLA and CPLA products? PLA stands for polylactic acid, a plant-derived plastic that looks, feels and performs just like oil-based plastics, making it ideal for cold drinks and straws. However, it can only be effectively broken down under certain conditions and using industrial recycling technologies. That's why Vegware has worked with EPCAL to set up a special composting facility in Sheung Shui that can process their PLA and CPLA containers – a first in the city.
There are now nine convenient recycling points across Hong Kong Island where you can drop off used Vegware containers and food scraps to be sent for processing. If you're interested in composting your kitchen waste, be sure to register first. Sign up here to participate in the scheme.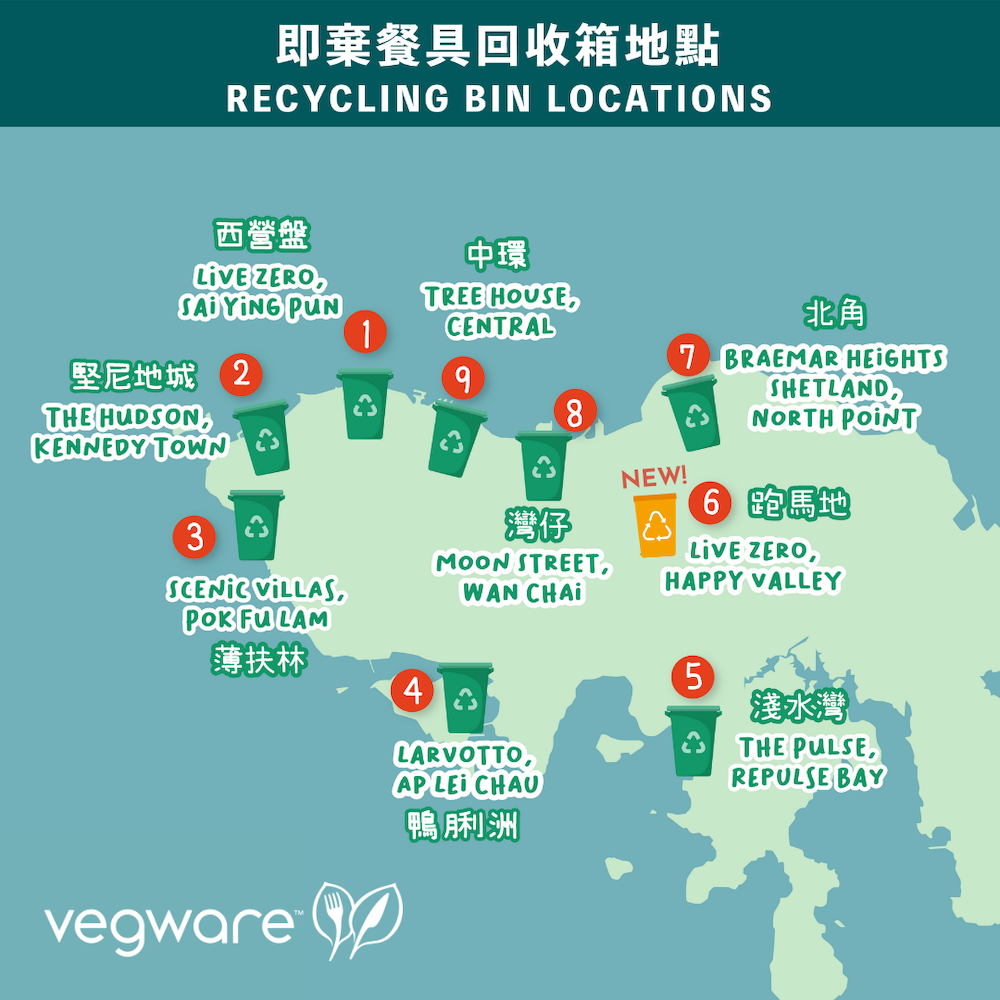 "Hong Kong's business community is determined to create better solutions for waste. We strongly believe that composting is the practical solution to achieving zero waste in the food sector," says Vegware Hong Kong's Managing Director, Ceicy Wong.
In partnership with Vegware
Read more: Vegware founder Ceicy Wong paints a picture of Hong Kong's plastic crisis