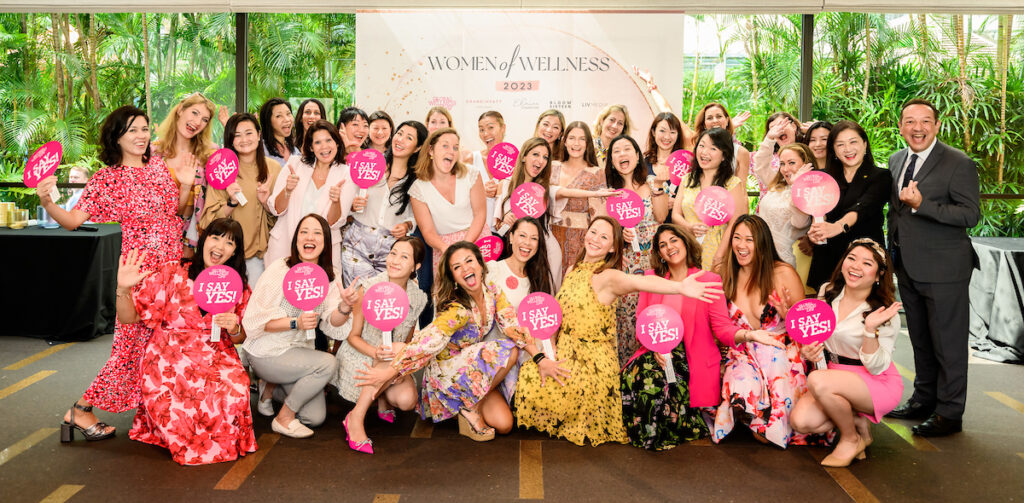 On June 5, Liv Media hosted the Women of Wellness 2023 awards at Grand Hyatt Hong Kong. Held in celebration of Global Wellness Day, this fun and intimate event saw some of Hong Kong's top names in wellbeing join together in celebration of the city's wellness community.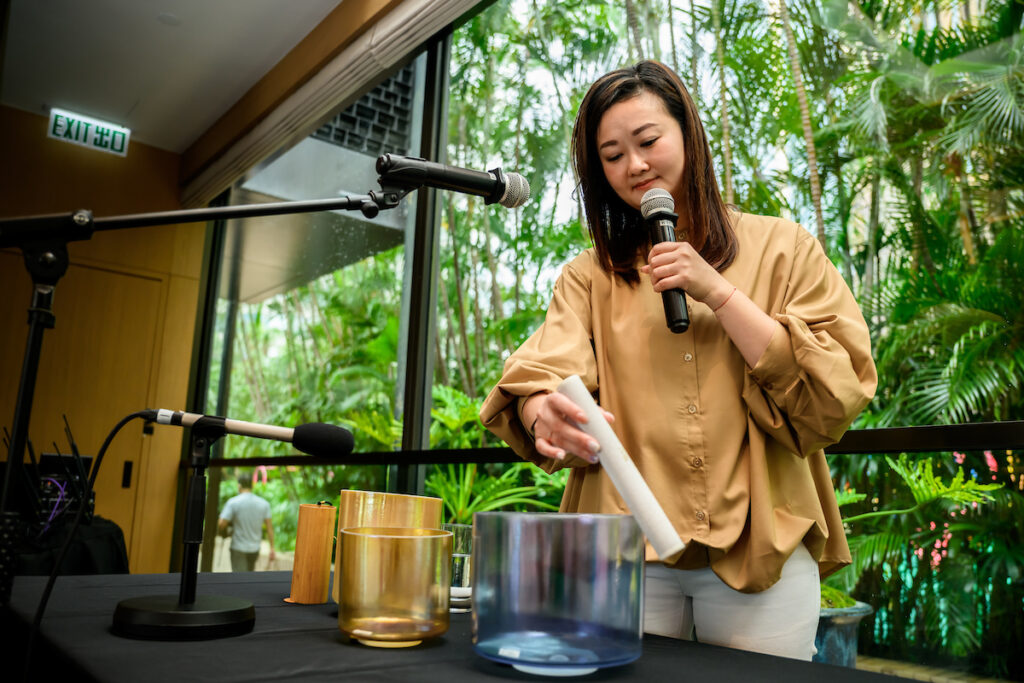 Women of Wellness 2023 kicked off with a welcome speech by Liv founder Sarah Fung, followed by a 16-minute guided meditation with singing bowls by Anthea Wong, mindfulness ambassador for skincare brand Bloom Sixteen. Then, guests were treated to a talk by Elaine Champion, who shared her inspiring story on how a health scare that came at a stressful moment in her high-flying corporate career helped her to find her purpose.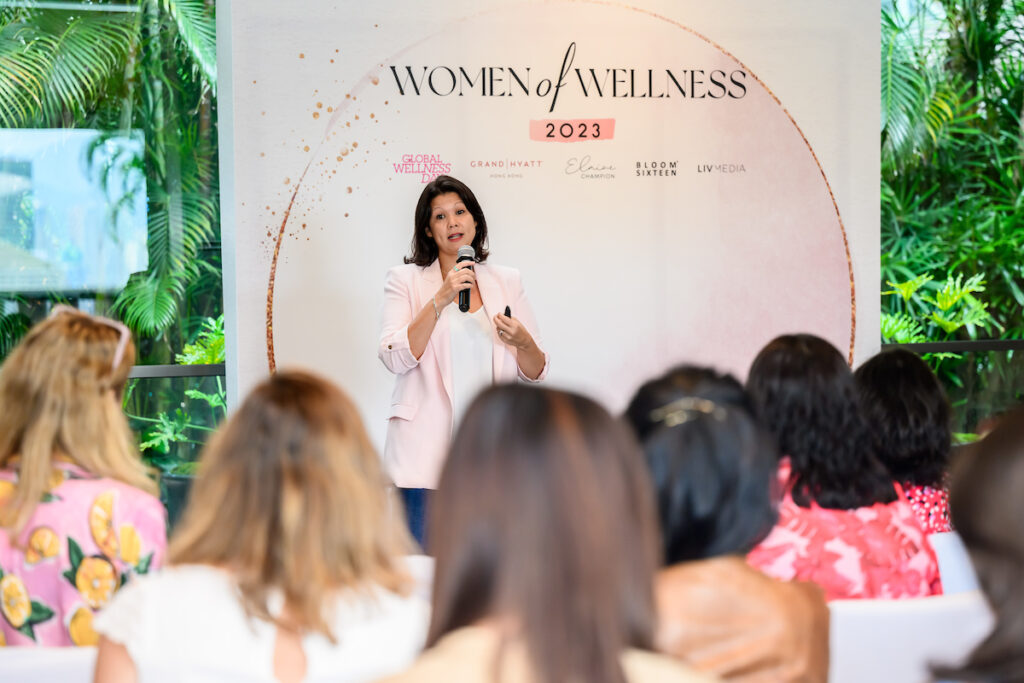 A special award was also presented to Perdita Fung, Area Director of Human Resources at Grand Hyatt Hong Kong, for her dedication to improving employee wellbeing across the organisation.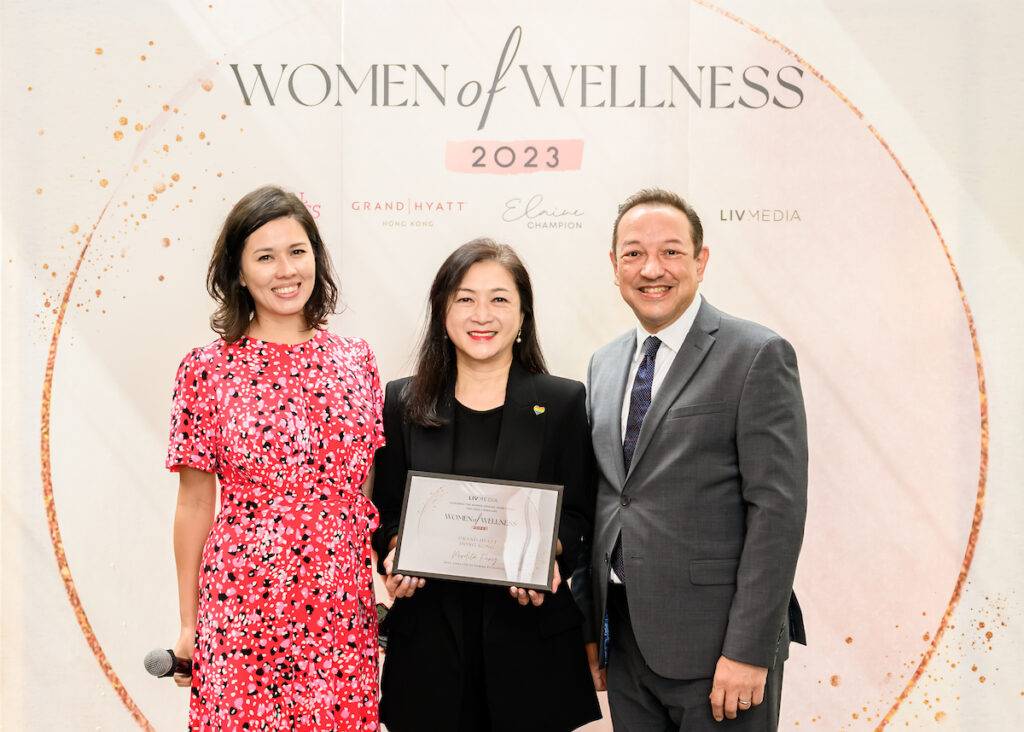 Finally, Richard Greaves, Area Vice President and General Manager of Grand Hyatt Hong Kong shared more about the Group's equity and wellbeing initiatives, before inviting the guests to tuck into a delectable healthy breakfast spread at The Grill.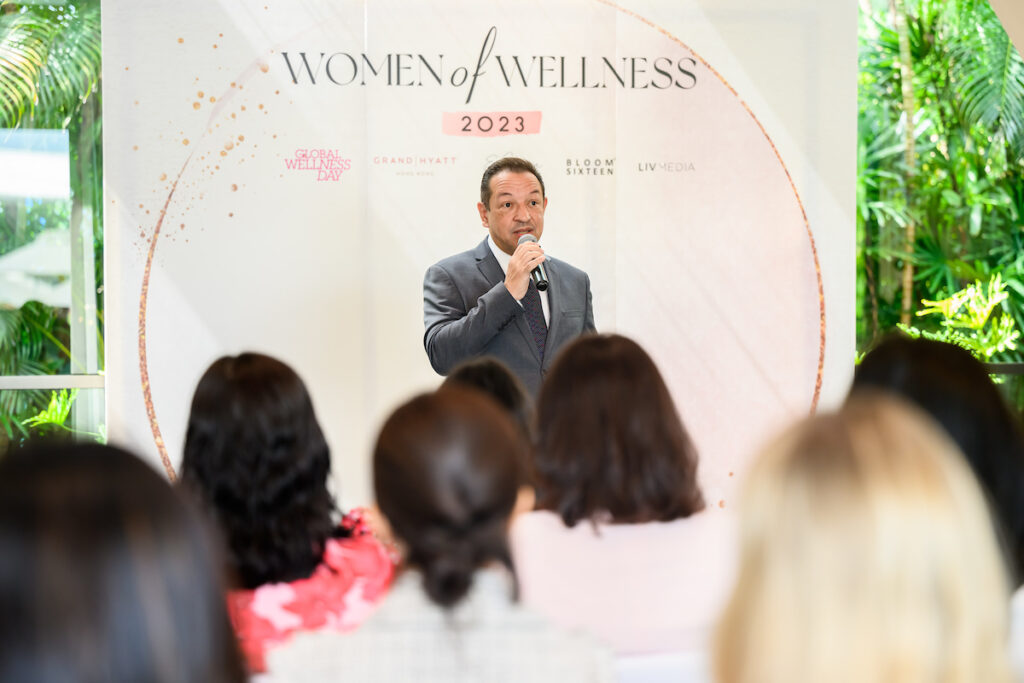 Thank you all so much to everyone who came to celebrate with us! Please find the full winner list below.
Health Coaches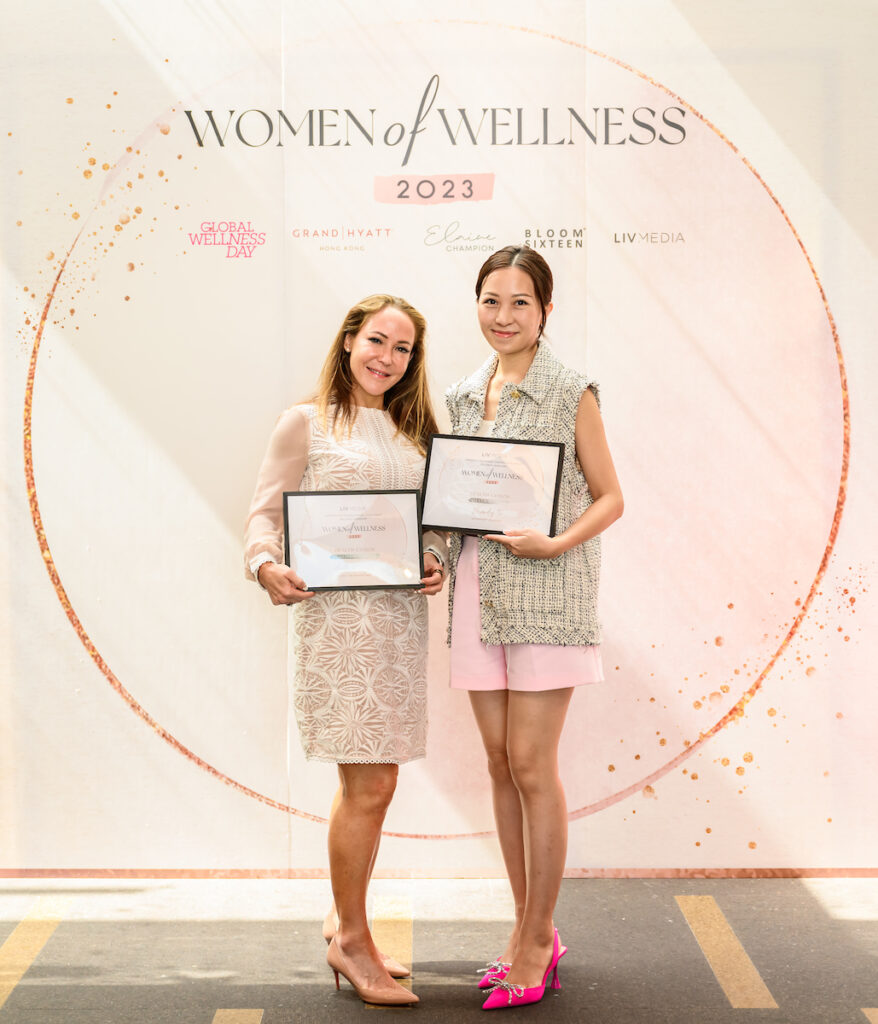 Platinum: Beth Wright, B Fit The Wright Way
Gold: Jade Dharmana, The Holistic Sleep Edit
Silver: Mandy To, Goodnight Goodday
Wellness Entrepreneurs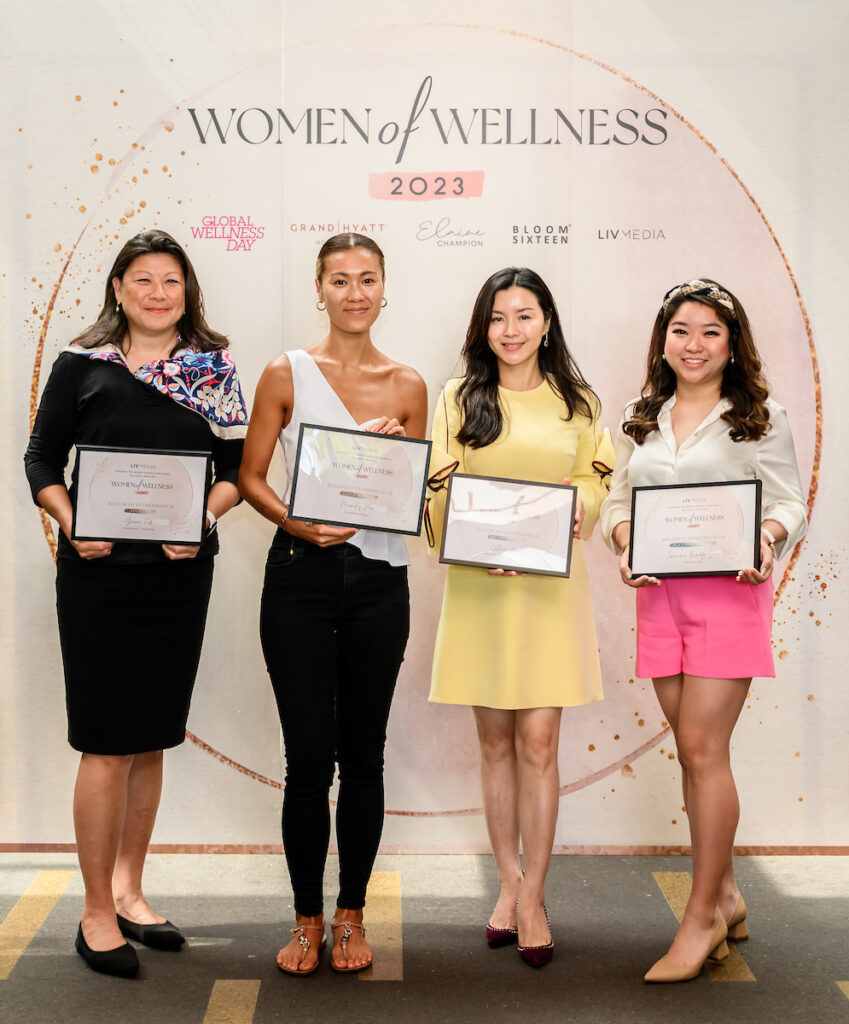 Platinum: Jerwine Bonafe-Que, THE BLOMSTRE
Gold: Mandy Pao, EQ International
Silver: Esther Ma, Prestique Limited / HarvestSky
Finalist: Yeone Fok, SparkRaise / ethikaal
Mums & Kids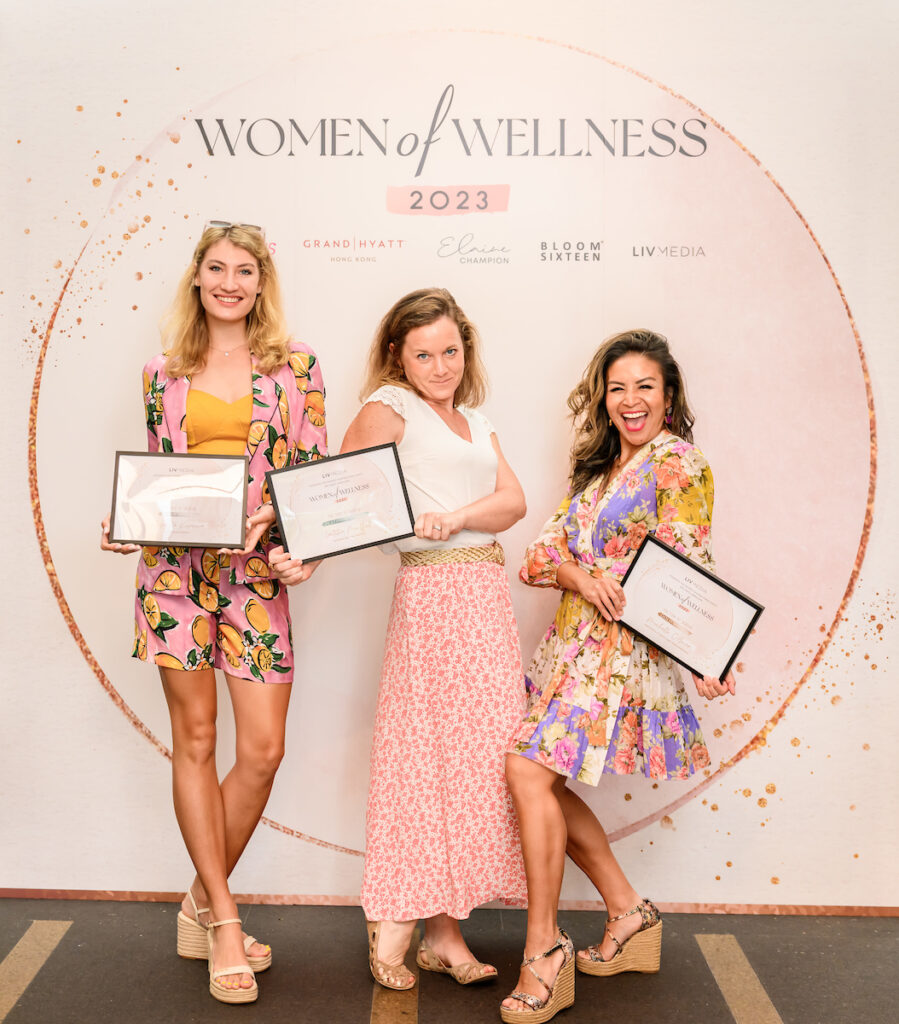 Platinum: Laetitia Montfort, Woman Beyond Mother
Gold: Michelle O'Brien, Asphodel Fitness and Performance
Silver: Elizaveta Kosareva, Kosandra Sports
Mental Health
Platinum: Anisha Ramanathan, Withers
Gold: Sonia Samtani, All About You
Silver: Michelle Lai, All Great Minds
Finalist: Rinat Perlman, Central & Stanley Wellness
Athletes & Trainers
Platinum: Tricia Yap, Limitless
Gold: Alison Tam, Alison Tam Swimming
Silver: Ayelet Assor, Central & Stanley Wellness
Sustainability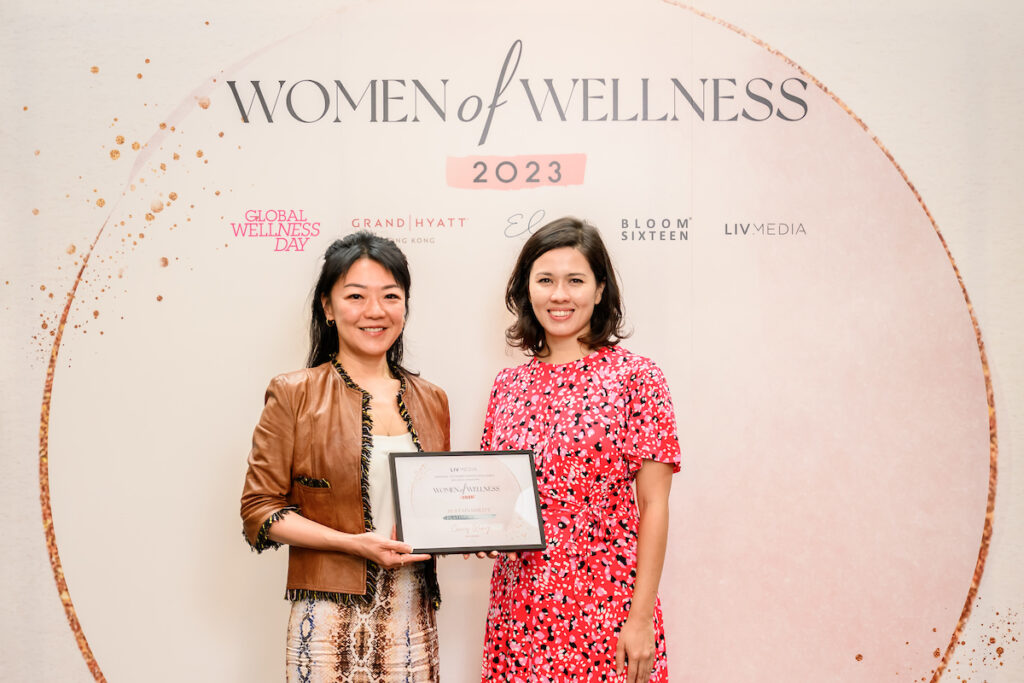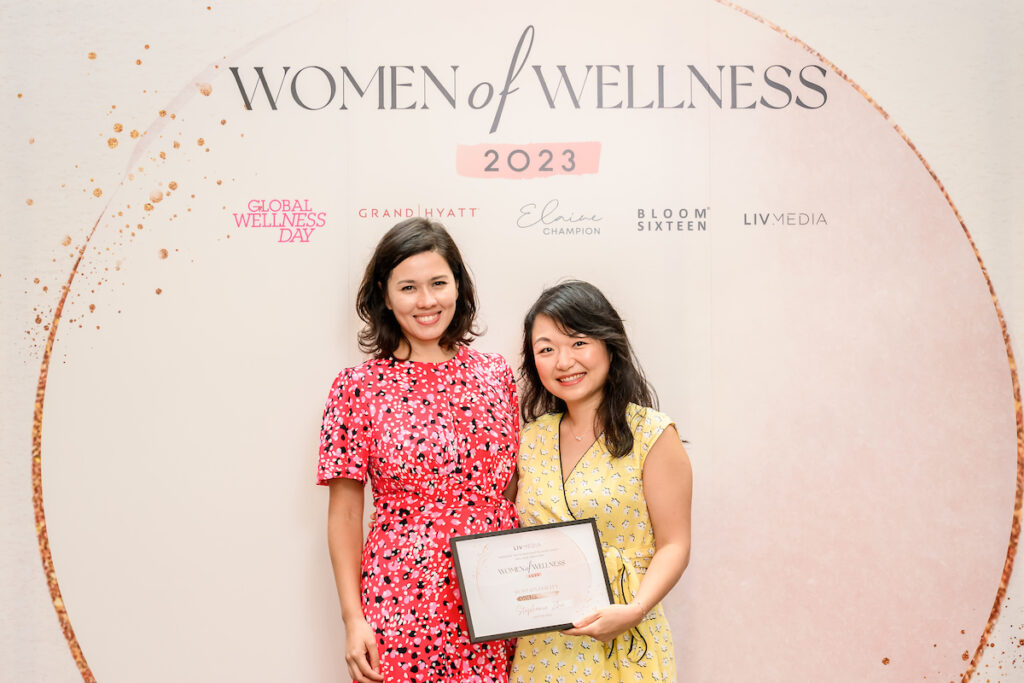 Silver: Emily Lam Ho, 8Shades
Gold: Stephanie Zhu, Cotton Pigs
Platinum: Ceicy Wong, Vegware
Medicine & Allied Health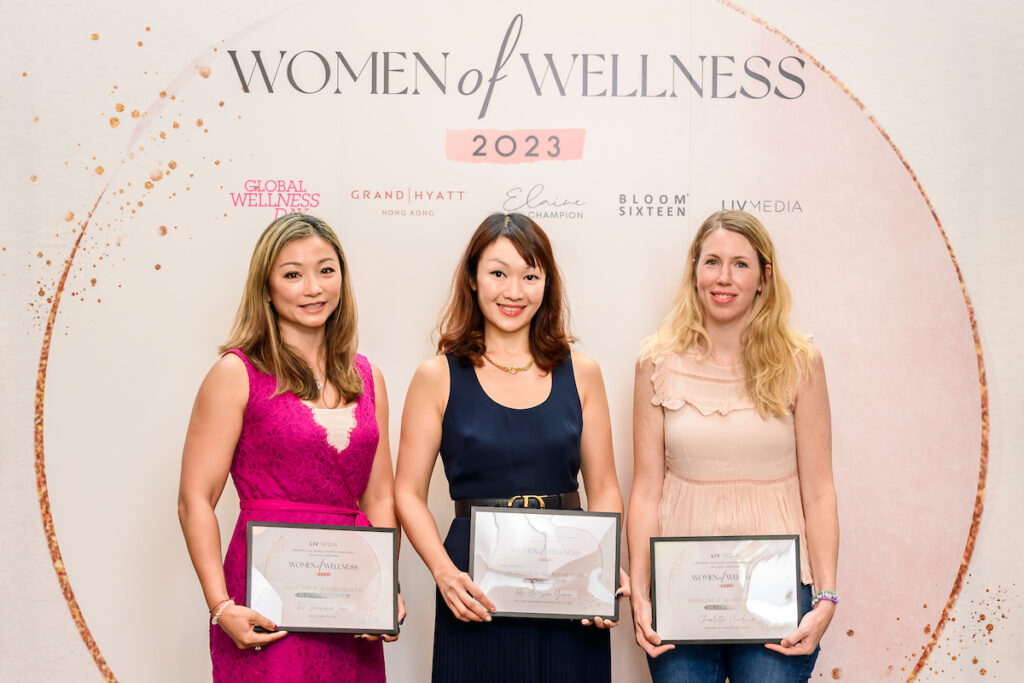 Silver: Charlotte Goodwin, Central & Stanley Wellness
Gold: Dr. Ho See Yunn, Restore IntegrativeMedical Clinic
Platinum: Dr. Laurena Law, Choy Sum Health
Community Wellness Leaders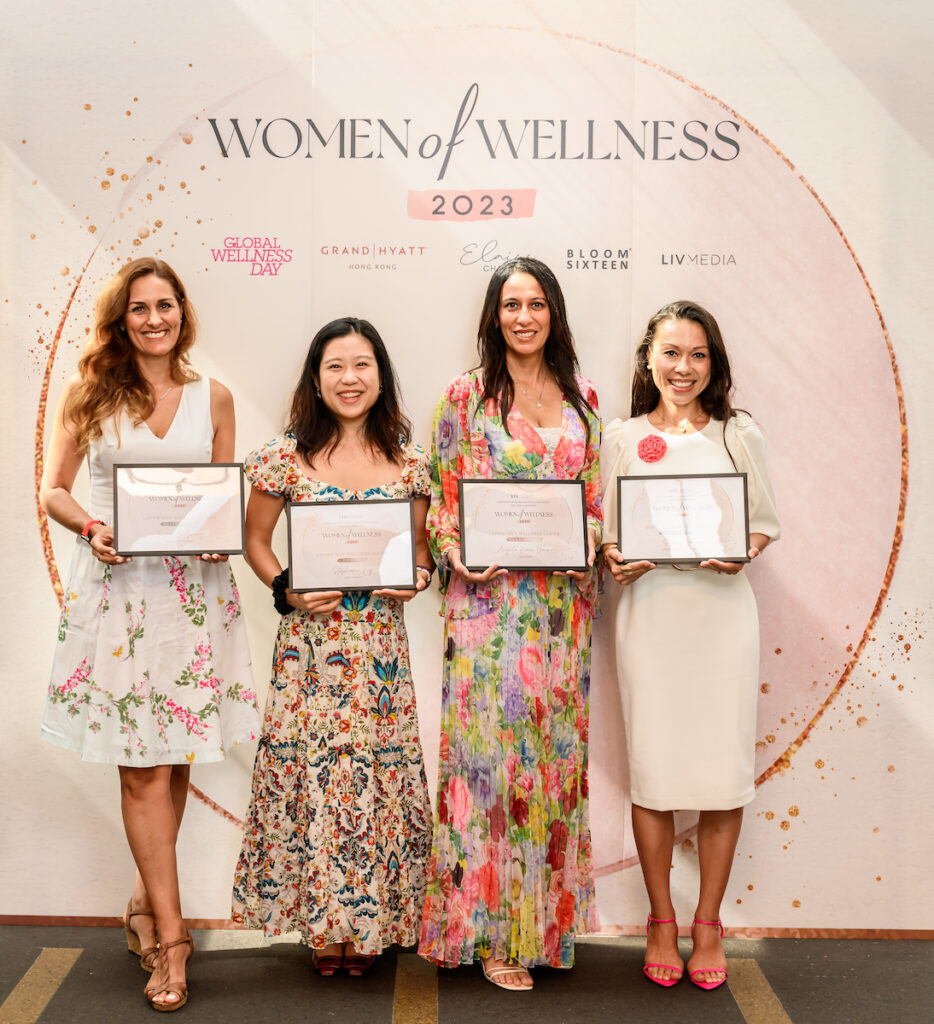 Finalist: Stephanie Ng, Body Banter
Silver: Joyce Au-Yeung, Happiness Factory
Gold: Angela Kaur Baura, Inkspirer
Platinum: Sherry Yasay, Sherry Yasay Holistic Healing
Alternative Wellness & Spirituality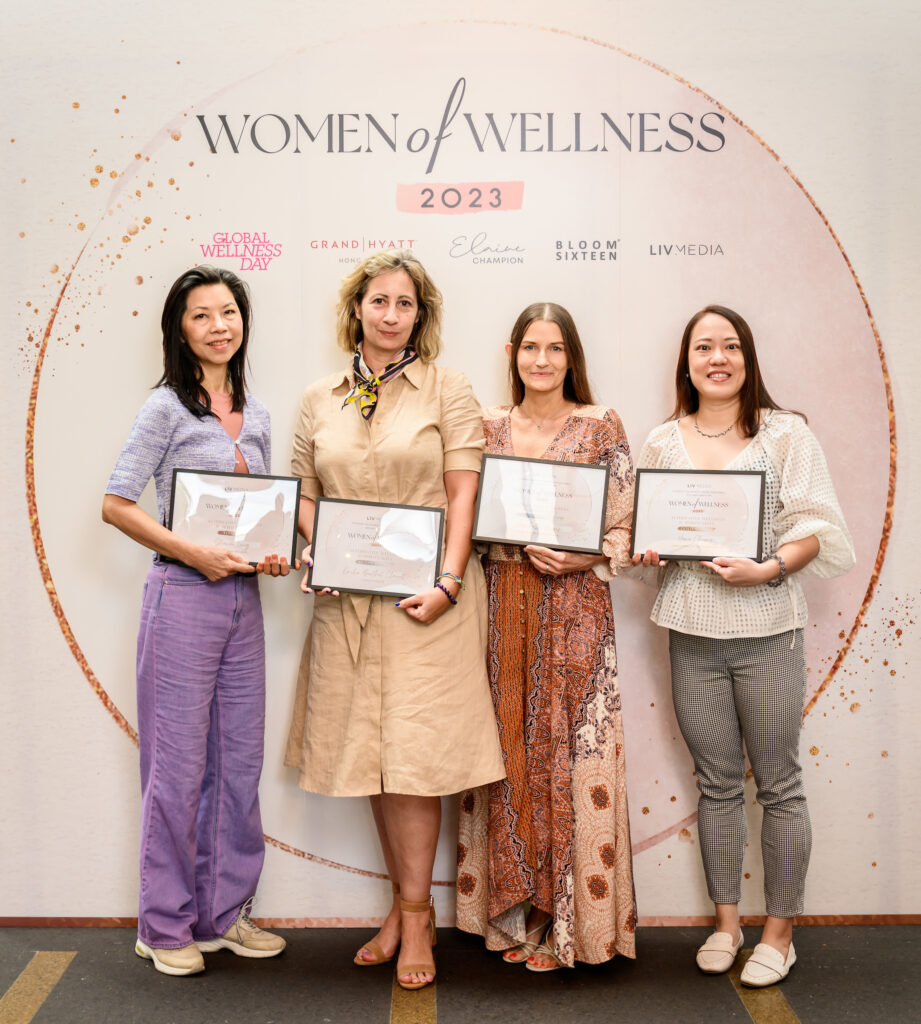 Finalist: Sharon Leng, Sharon Leng Wellness
Silver: Emilie Berthet Clairet, Vitality Center
Gold: Hana Chung, Lemoi Aromatherapy & Wellness
Platinum: Michelle Harris, Michelle Harris International