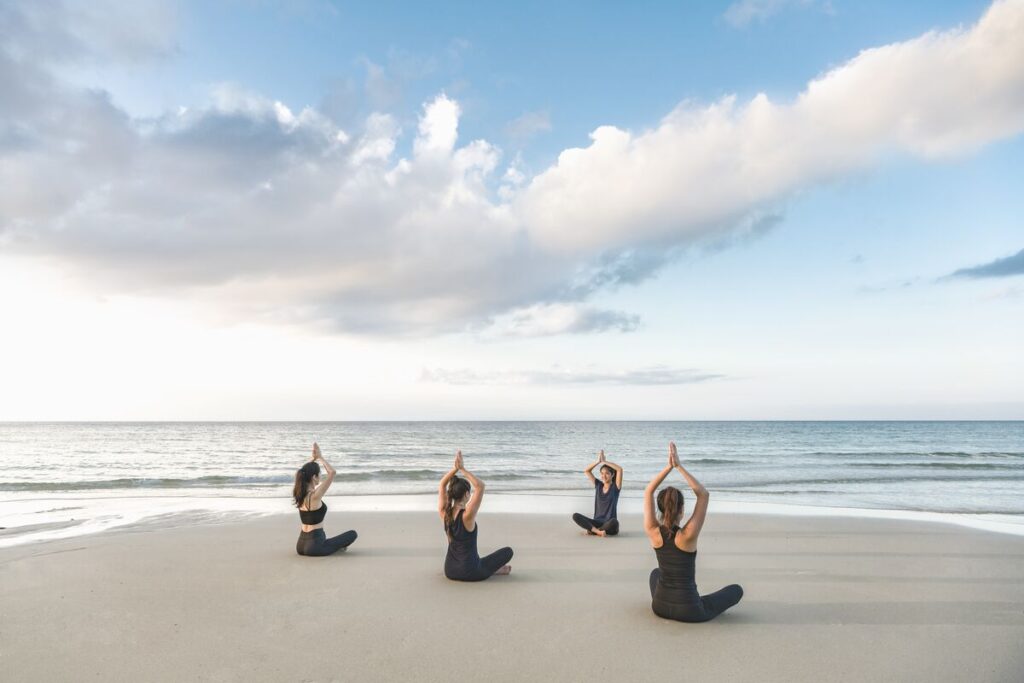 The Buzz: If you've ever uttered the phrase "I need a vacation from my vacation", it might be time to consider the immeasurable benefits of the all-inclusive resort holiday.
In search of a stress-free getaway that won't entail hours of planning, we turn to Club Med Bintan. Located on an idyllic island in Indonesia just an hour's ferry from Singapore, it's an easy escape from Hong Kong that requires virtually no thinking on our part. And because they're the world's leading all-inclusive operators, we're confident that Club Med will cover all the bases – and then some – when it comes to a holistic wellness escape.
Before we knew it, we have boarded our plane, disembarked at Changi, hopped on the ferry, and are whisked away by free coach transfer to a little slice of secluded paradise… Here's how we enjoyed our stay at Club Med Bintan.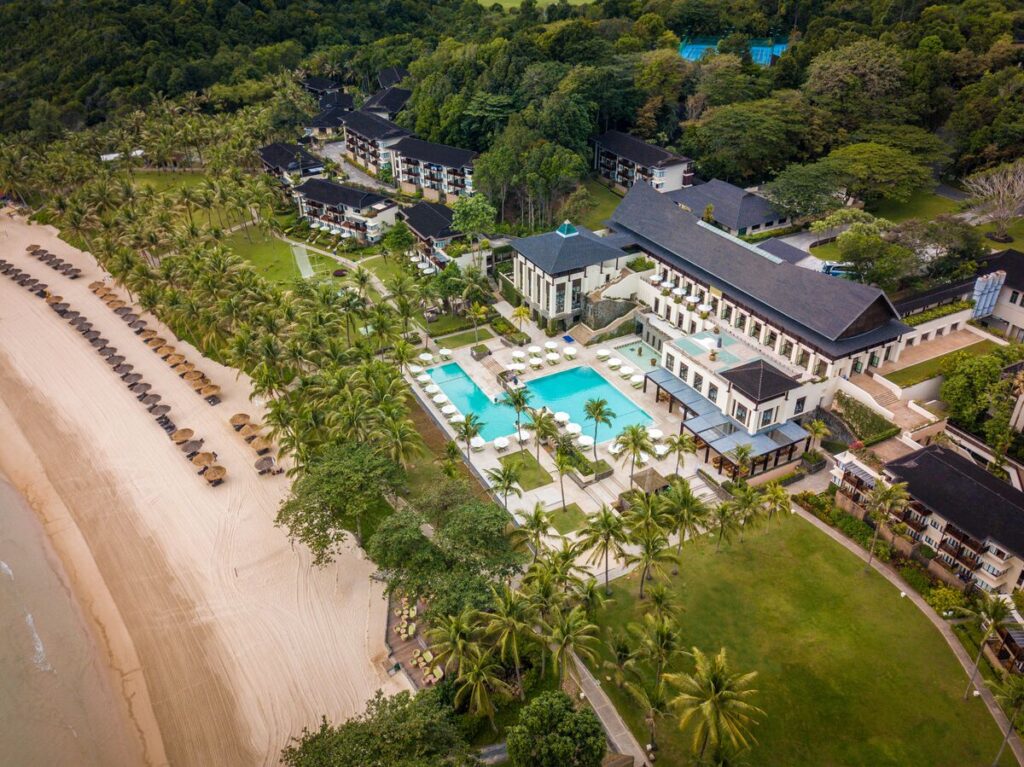 The Resort: We're greeted at the resort by smiling staff – Club Med call their staff "G.O's" for "Gentle Organisers" – who show us the lush grounds and fasten our Club Med pass around our wrist. This easy-to-use bracelet is all we'll need over the next few days to enter our rooms, order food and drinks, book activities and excursions, and even make purchases at the gift shop.
Our room is well-appointed with a plush king-sized bed, double vanity, and unobstructed views of the gorgeous tropical landscaped grounds and nearby private beach.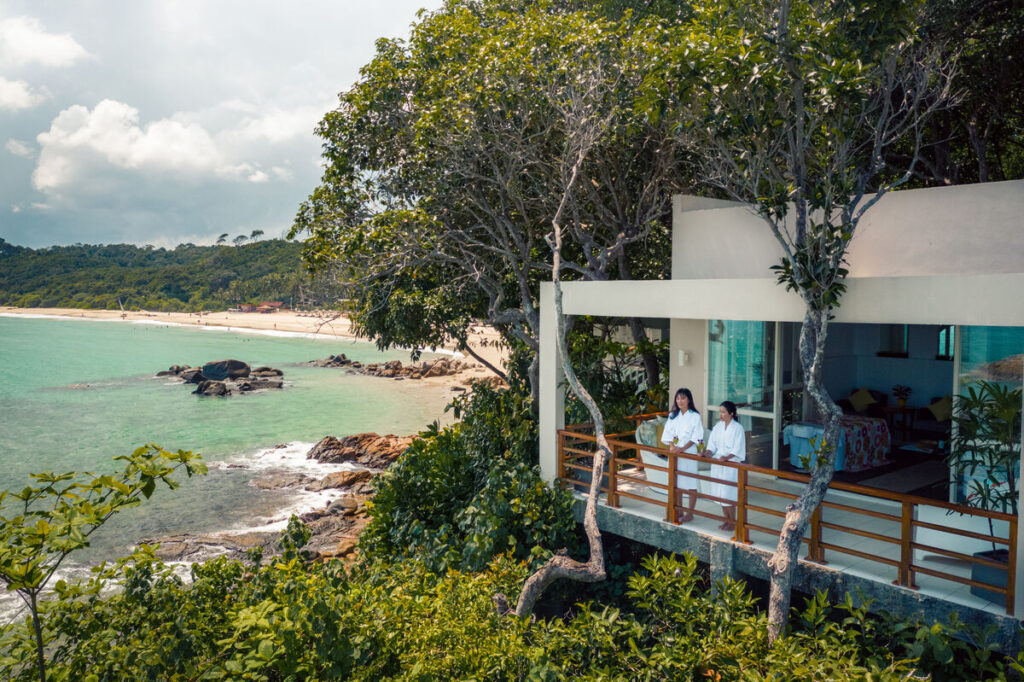 With the help of our G.O. during check-in, we download the resort's mobile app, which keeps us apprised of the wide range of daily activities, sports programmes and evening events. From private tennis and golf lessons to water aerobics, power walking, sailing, snorkelling, archery, rock climbing and much, much more, the options are endless, and we're pretty pumped to explore some of the offerings for the week.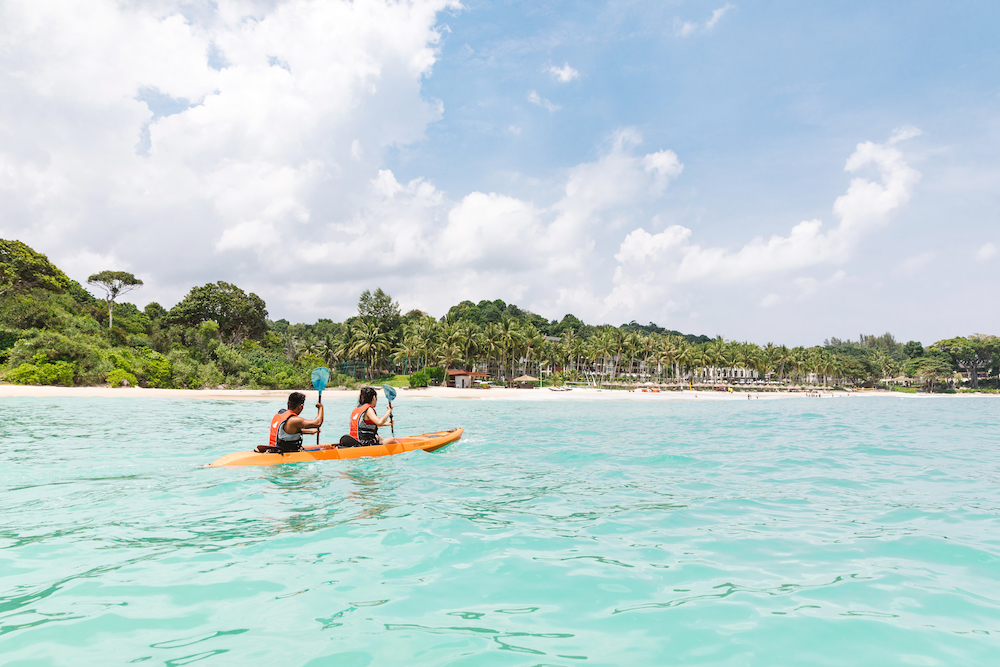 If it wasn't hard enough to choose from the packed roster of fun activities, Club Med is also hosting the Body and Soul Wellness programme during our stay. This seasonal wellness-focused retreat includes special classes and workshops such as aerial yoga, sound baths, art classes, beach clean-ups, and bath-bomb making, as well as delicious plant-based cuisine and cold-pressed juices. Club Med Bintan offers the retreat annually, and for wellness warriors, it's well worth planning your trip around the programme.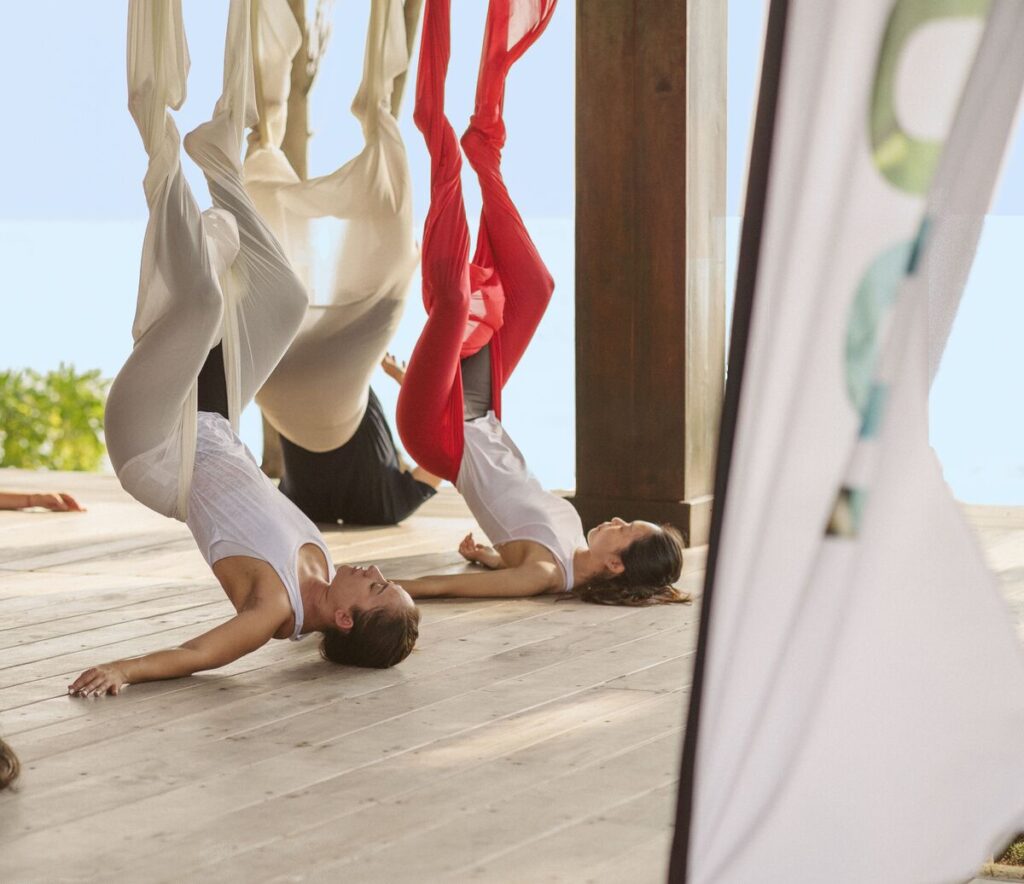 Although we're tempted to try everything on the schedule, we know we need to leave time to relax and unwind, too. It's a holiday in a tropical paradise after all!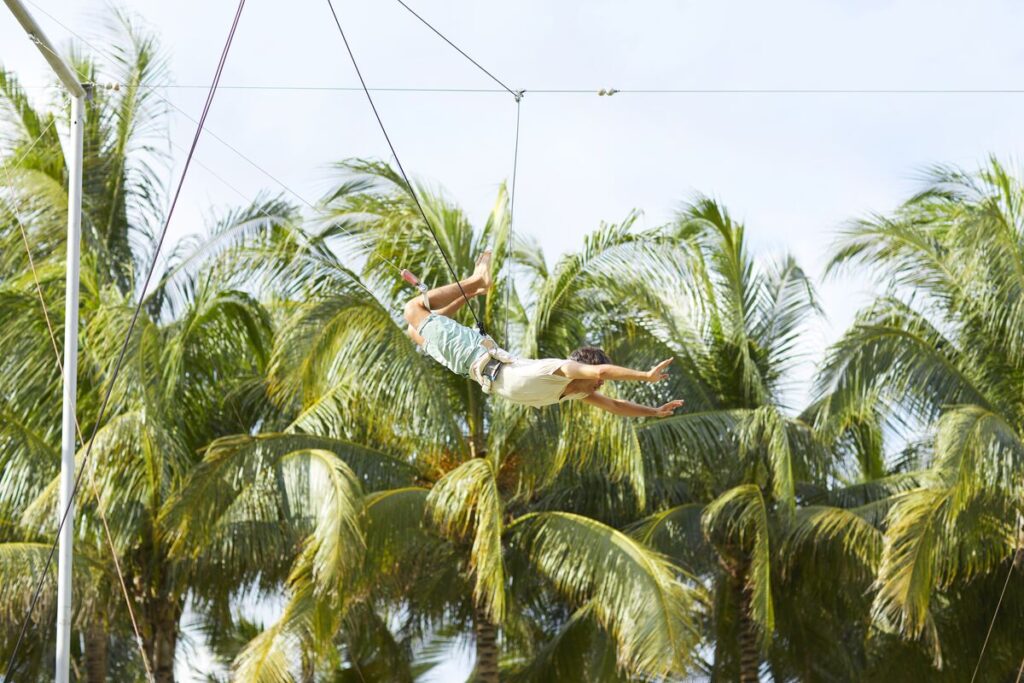 We settle for a balance between challenging ourselves and chilling out. We give aerial yoga a go in the stunning wellness pavilion, which looks out over the azure blue South China Sea. We scale the climbing wall, hit the archery range, and sail through the air on the flying trapeze. We also get our sweat on in the 24-hour fitness studio, which offers boot camp, circuit training, and cardio classes every morning.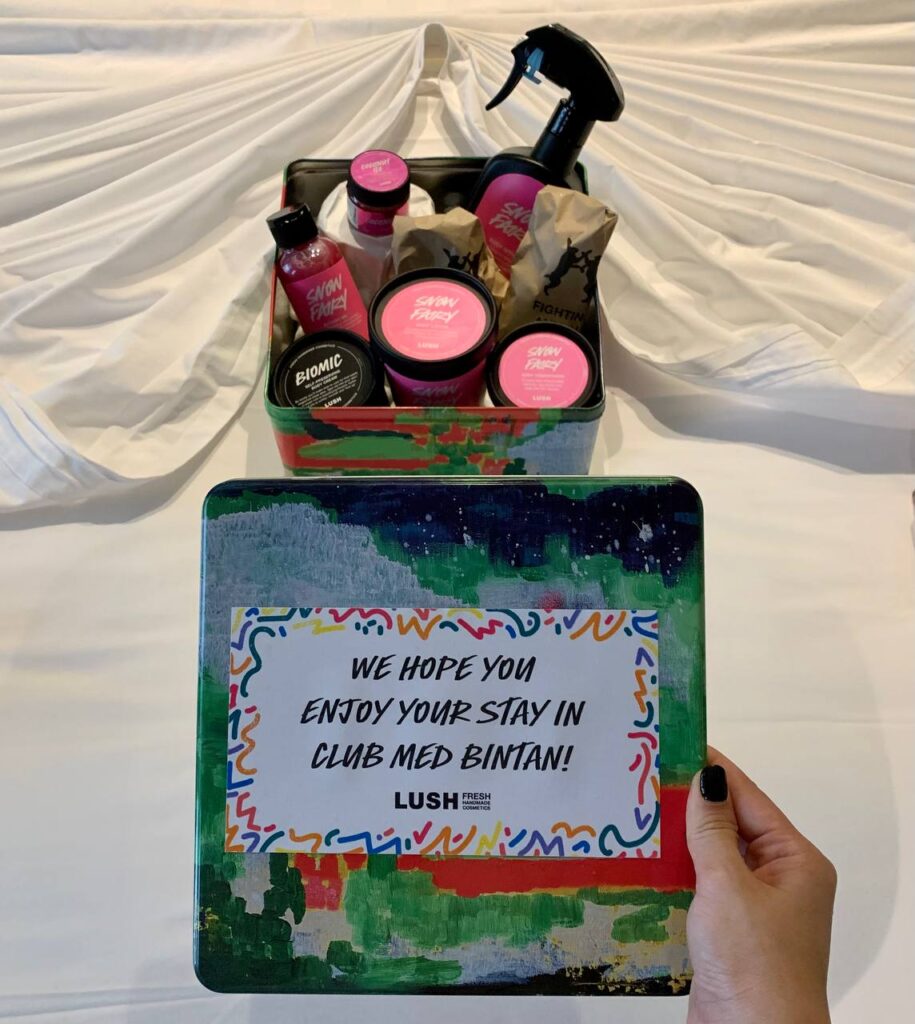 On the chill side, we become one with nature in a printmaking class that uses foraged leaves and watercolour paints. We make our own Lush bath bombs, and mix up a bespoke aromatherapy blend with natural beauty brand, THANN. And of course, we kick back and relax poolside, before strolling down to the beachside bar to toast the jewel-toned sunset with a cocktail in hand.
And when it comes to cocktails – or anything else you'll drink or eat for that matter – absolutely everything is taken care of. Club Med includes all food and drinks in their rate – and that extends to premium alcoholic beverages.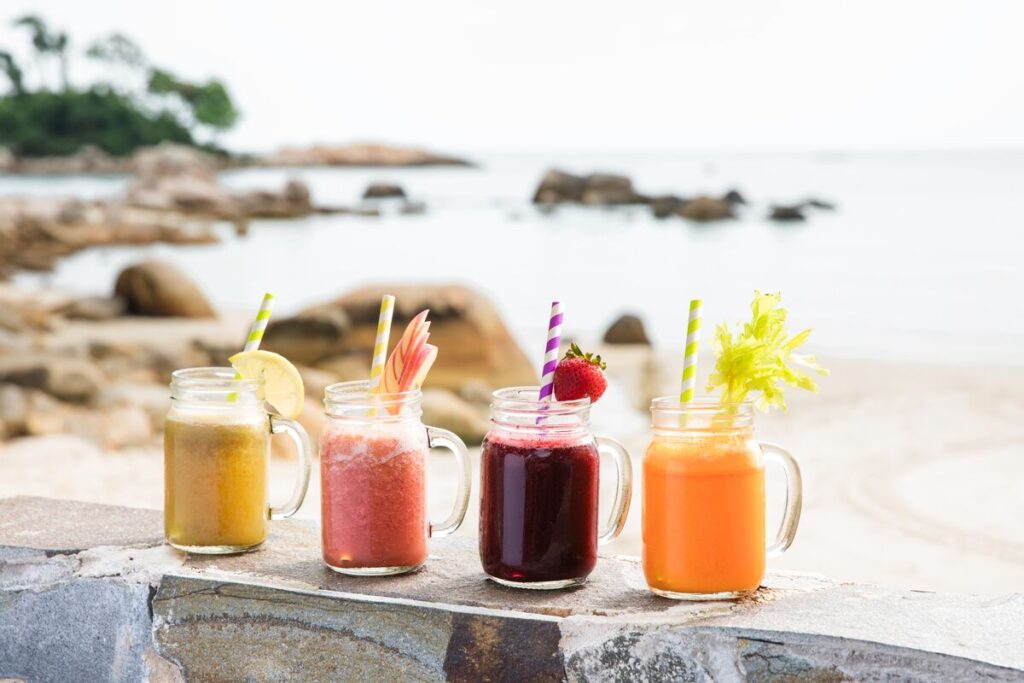 Every meal we're treated to a spread of delectable international and local cuisines, with a wide selection of dishes prepared with fresh ingredients sourced locally on the island. Working with Australian chef and award-winning clinical nutritionist Samantha Gowing, there's plenty of nutrient-dense, plant-based options available too – think poke bowls, veggie burgers and tempeh tacos.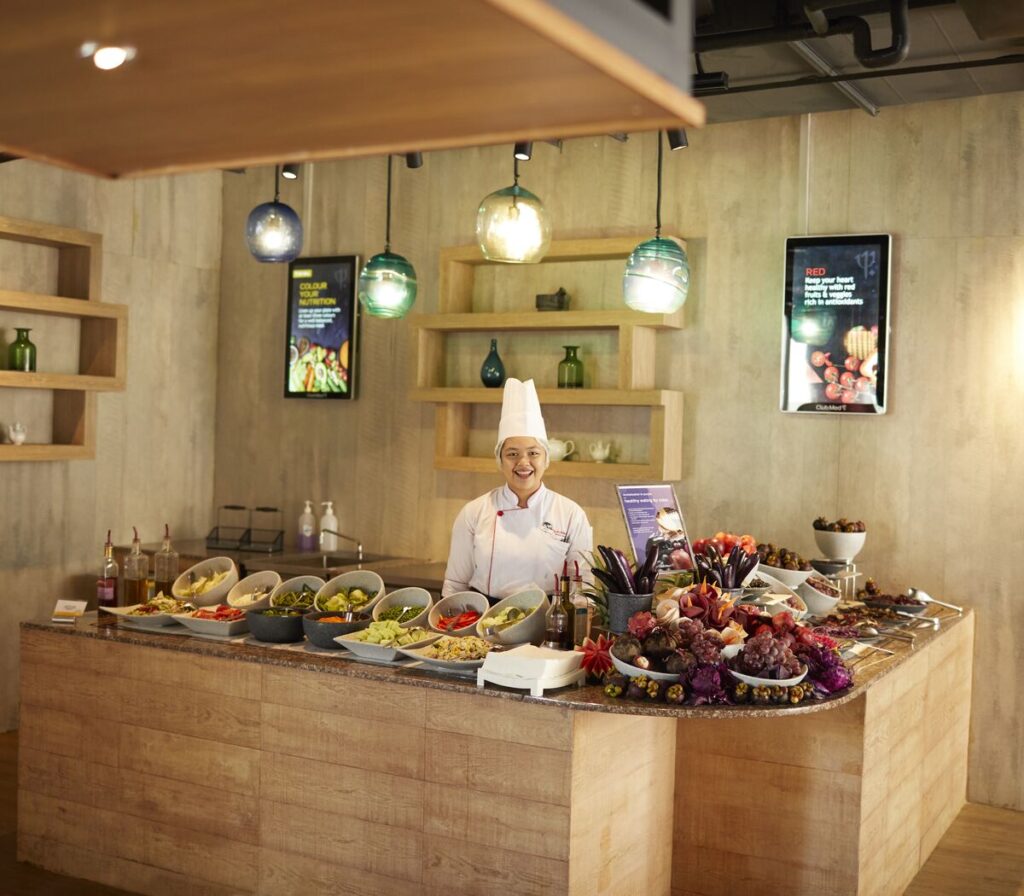 In the evenings, there's a spectacular lineup of themed parties that change nightly. From trivia and karaoke to a poolside circus show, there's always something organised to keep everyone entertained, even kids and teenagers, and it gives you a chance to mingle with staff and other guests if that's your sort of thing. We especially love the Indonesian Night, which features live performances of traditional songs and local pop hits, a night market, and Henna hand art.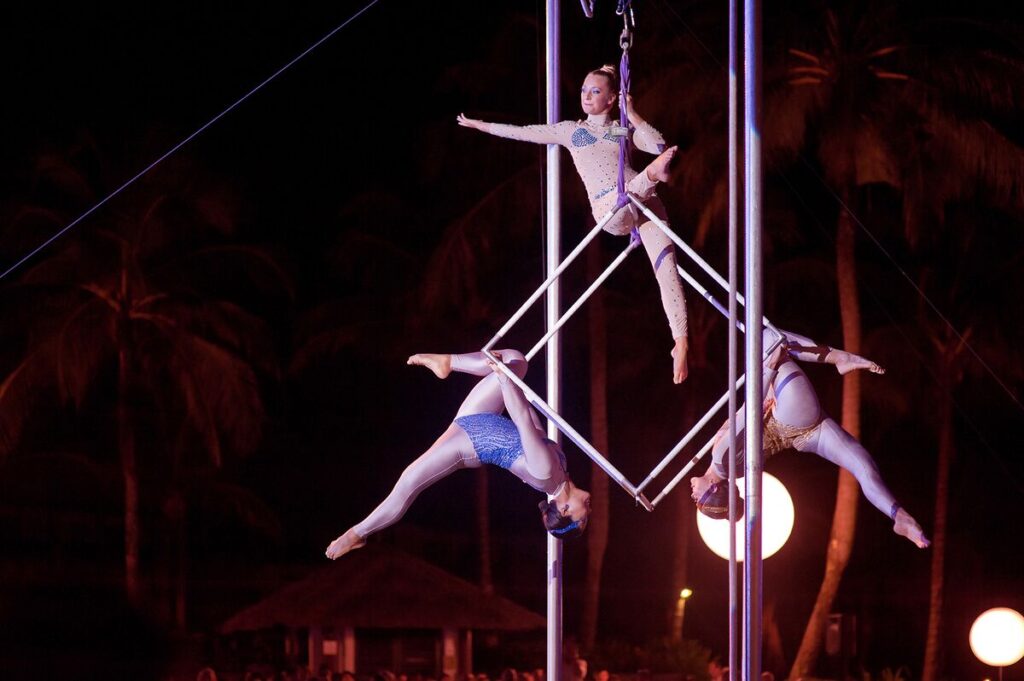 The highlight of our vacation comes on our last day at the resort, when dozens of baby turtles are released after hatching from their eggs. Club Med Bintan runs a turtle conservation programme, and it was an unforgettable memory to watch these squirmy turtle tots eagerly squirming their way down the shore to their new marine home.
Although we've long considered Club Med the best value holiday for money, it's the cherry on the cake to witness something so moving as the turtle release. It's something that we'll cherish and remember forever – the ultimate holiday memento.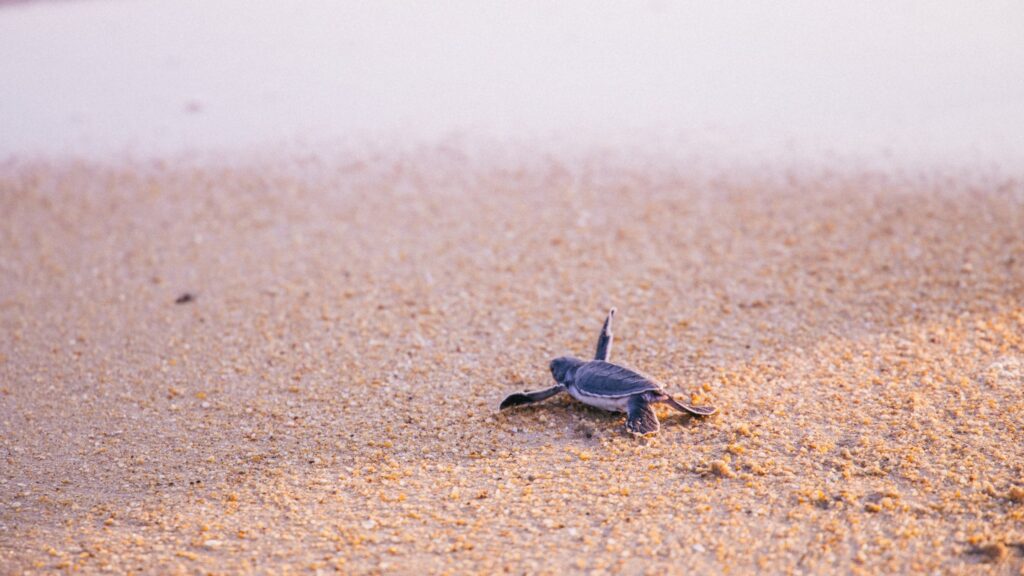 The Verdict: This trip exceeded our expectations in every way possible! A stunning location, luxurious accommodations, diverse activities and entertainment, exceptional cuisine and turtles galore – what more could we ask for?
What's more, being there during the Body & Soul programme gave us the additional opportunity to focus on our health and wellness while on holiday, which naturally, we love.
Who's a Club Med vacation best suited for? Whether you're a couple looking for a romantic getaway, a family seeking fun and relaxation, friends or even just flying solo, Club Med Bintan is all-inclusive in more ways than just food and drink – it's the perfect destination for anyone in need of a hassle-free holiday.
In partnership with Club Med