As Chinese New Year rolls around, it's time to "sweep the dust" at home, both literally and metaphorically. Hong Kong-based zero-waste pioneer Paola Cortese, of LoopUnite!, shares her four-week plan for a low-waste home.  By Kate Springer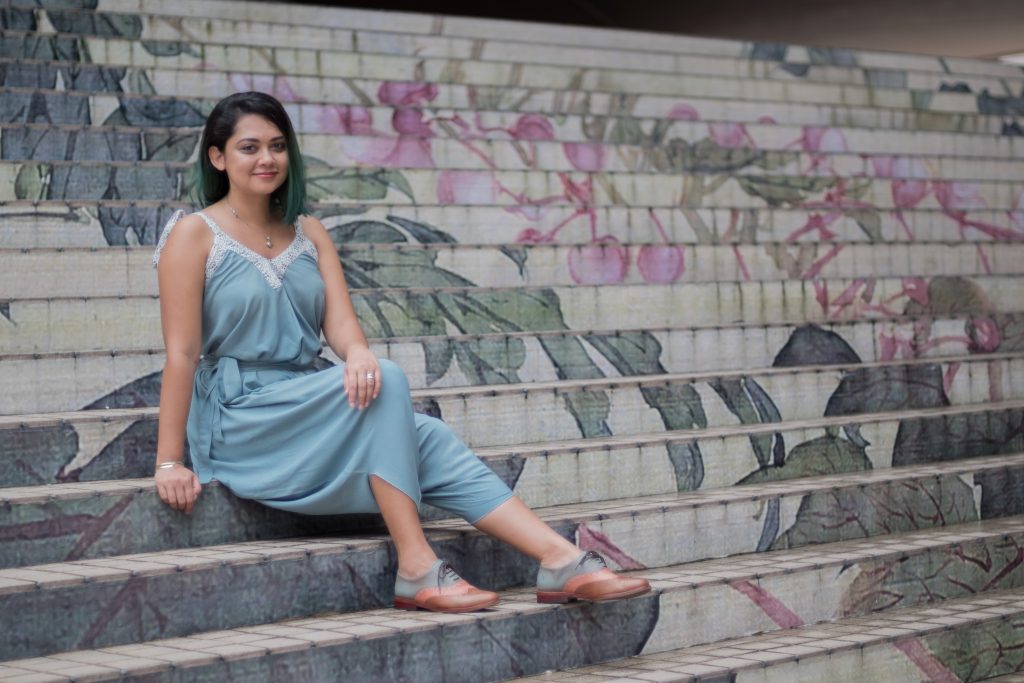 As Paola Cortese walks around my studio apartment, she nonchalantly quizzes me about my lifestyle habits.
How often do you order takeout? Do you buy takeaway coffee, or bring a thermos? Do you sort your trash and drop it off for recycling? Do you compost? Do you buy plastic water bottles? Do you shop at the wet market, or the grocery store? Do you use disposable face wipes or a washcloth?
Twice a week, thermos (usually), yes, no, sometimes, a little of both, neither….
After about 10 minutes of poking around cabinets, she grades my lifestyle as pretty average "city living" – which I take to be about a C+, in terms of green grades.
We sit down at my dining table and, without any judgement, she explains her mission at LoopUnite!: To help average city dwellers reduce their personal waste by 80 percent in one month via organised coaching programmes. The service could be a boon in Hong Kong, which was named the "most wasteful city in the world" in 2010 by the Organisation for Economic Co-operation and Development (OECD).
As of 2016, the average Hongkonger generated 0.87 kilograms of domestic waste (covering households, public bins, schools, government offices, etc) per person, per day. And last year, the Environmental Protection Department warned that Hong Kong's landfills will be full by 2020 if organic waste continues at this pace. Instead of taking long-term waste management measures, the government decided to extend the landfill.
"Hong Kong has a huge waste problem," says Cortese. "A lot of people want to make some changes but don't know where to start."
Good news: The zero-waste pioneer says it's actually much easier than it sounds. "You need to do three things to really achieve an 80 percent reduction in waste: reuse, recycle and compost."
A Jarring Change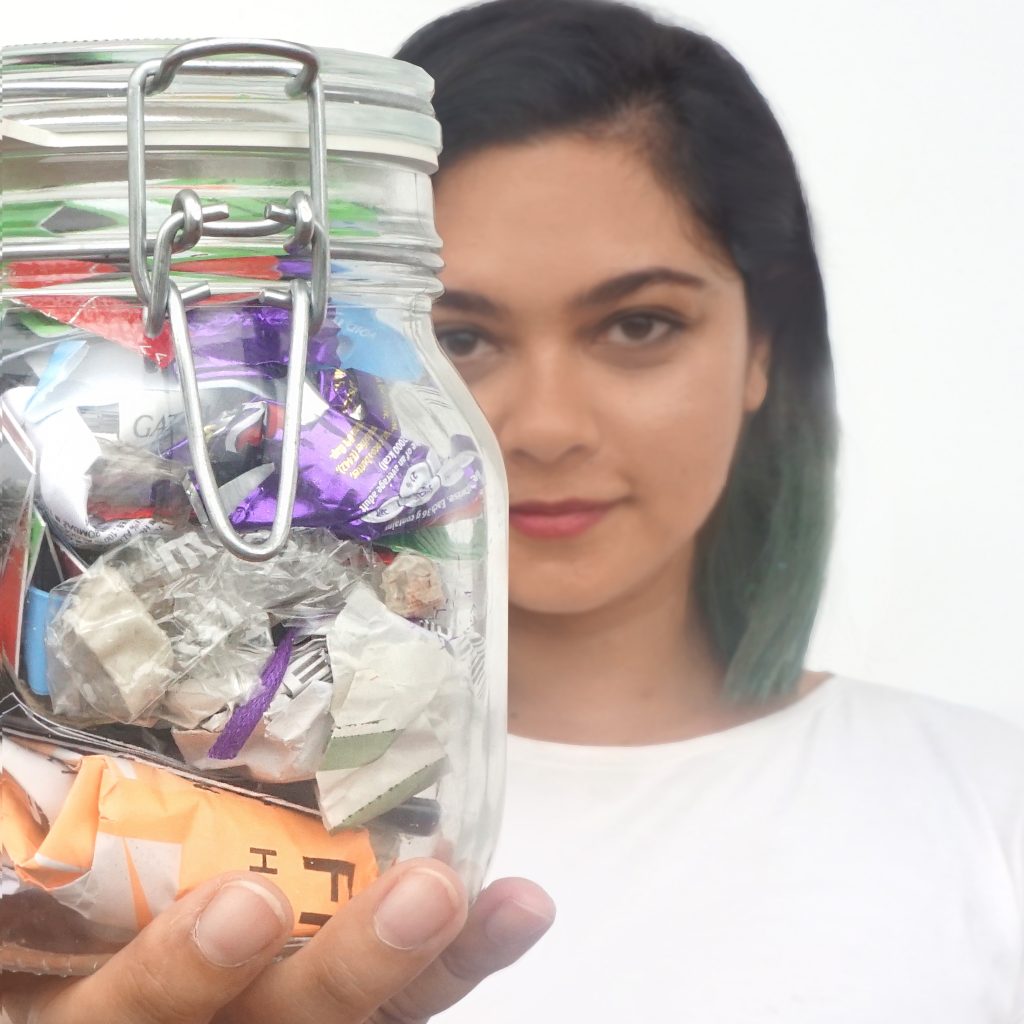 Formerly an interior designer, Indonesia-born Cortese moved to Hong Kong in 2015 and was open to a career change.
"I actually learned about the 'zero-waste' lifestyle on Facebook," she says. "I saw this video by Lauren Singer (trashisfortossers.com), who reduced her waste to a single mason jar. I thought it was incredible."
"Then I started reading more. I read about Bea Johnson [a zero-waste pioneer in the US] and read her book Zero Waste Home (zerowastehome.com). That inspired me to try it myself in Hong Kong."
Over the course of 2016, Cortese embarked on a zero-waste challenge – chipping away at her waste habits, piece by piece. The goal? To send no trash to landfills or incinerators. Plastic use is reduced to a bare minimum, and any plastics Paola uses are carefully washed and passed to a trusted organisation that specialises in recycling. 
"By the end of 2016, I found that I actually hardly created any waste anymore. So on January 1 2017, I committed to tracking my waste with my own jar. That year, I collected just 289 grams of waste."
The biggest sacrifice? Ordering takeout. "The meals always come with plastic. Even though I can recycle it, it doesn't feel good because after one or two recycles, that plastic will go to the landfill."
This personal journey inspired Cortese to launch LoopUnite!, which debuted in late 2017. The company's coaching programmes help other Hongkongers take on the challenge with a clear strategy, manageable goals, and an enthusiastic support network.
"Instead of everyone going through all the research and trial-and-error, I designed these classes to make it easier to achieve a more sustainable lifestyle," says Cortese. "With this approach, people can reduce waste by 80 percent in one month – something that took me a year to achieve on my own!"
How it Works
In Cortese's "Low-waste Lifestyle" coaching programmes, she breaks down the process into manageable segments.
"Before we actually reduce anything, we spend a week analysing the student's lifestyle – like what we're doing now," she says, motioning to my apartment. "During the first week, the house owner will usually take me around and show me how they live."
"I'll ask my students to carry around a reusable produce bag and collect the trash they create. Every day, they'll make a list of what's in the bag and weigh it on a scale – any kitchen scale will do – to establish a baseline."
By quantifying and analyzing your own waste, Cortese says you become more aware of your habits. This also makes it easier for Cortese to review your habits and identify areas of improvement.
"I think there's definitely a visual – and kind of a visceral satisfaction – in reducing that waste day after day," she adds. "You feel like you've achieved something."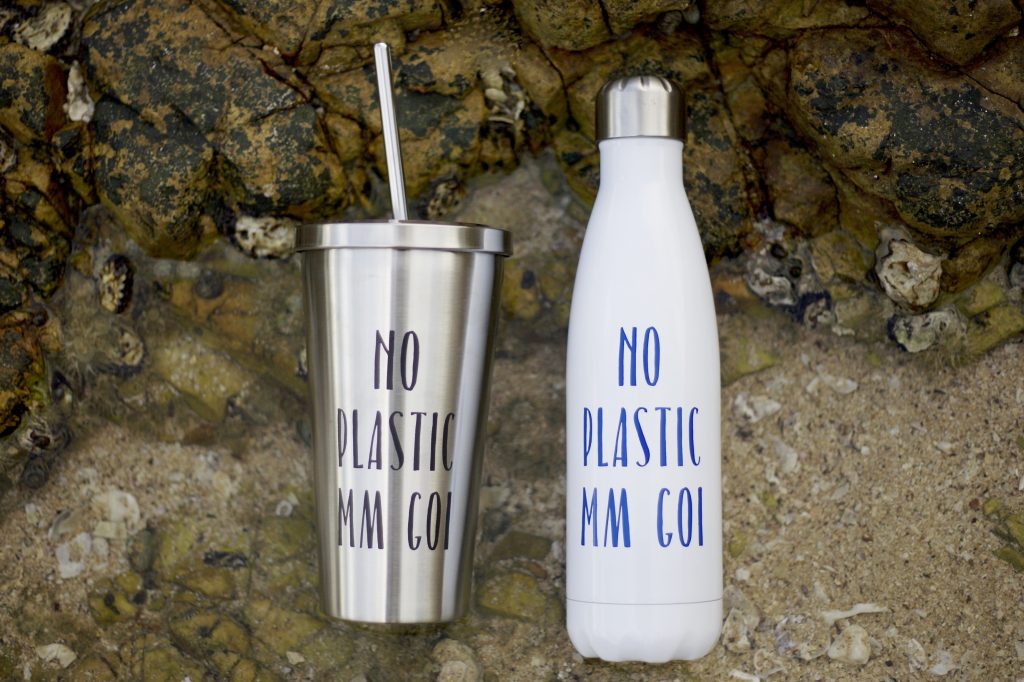 The Green Essentials
In the second week of the programme, Cortese starts to dig deeper. She'll ask you to choose a restaurant or a shop – somewhere you'd go normally – and help you navigate the ensuing minefield of waste.
"The first week is really all about getting to know yourself and what you're wasting," she says. "The second week is about learning new strategies and exploring other resources. It's hard to find the right products and resources in Hong Kong, so I help my students with that."
As you encounter gratuitous packaging, plastic straws and other waste, Cortese will offer alternative options, resources and ideas to help you revise deeply ingrained habits. For example, Cortese might suggest visiting the wet market and the butcher instead of the supermarket, carrying your own reusable bags everywhere you go, researching shops and restaurants to make informed decisions, and investing in five "essentials" to stay on track.
These include a handkerchief, reusable lunch box, portable cutlery, reusable bag, and a liquid container – whether it's a reusable coffee cup, a water tumbler, or a thermos.
"I don't usually suggest a brand or a style," explains Cortese. "I always say that the best products are the ones that you're actually going to use."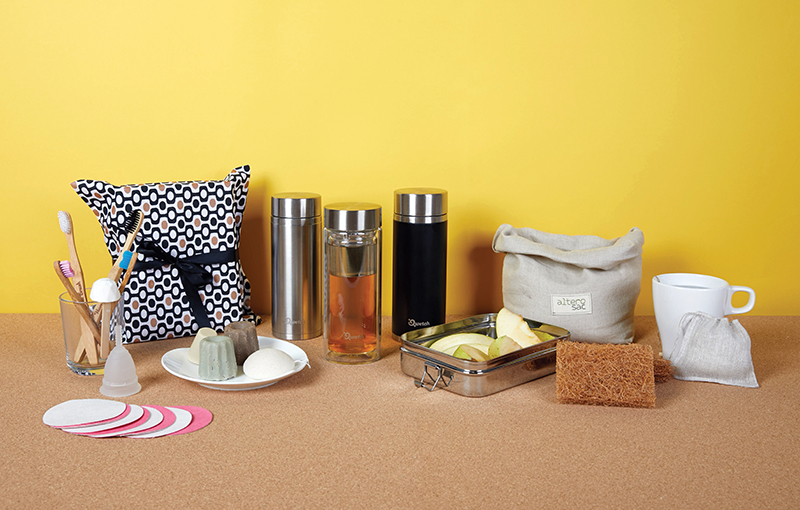 Down and Dirty
From there, you'll dive into the nitty gritty of LoopUnite!'s three-tiered approach: reduce, reuse and compost.
One of the most effective ways to create something new from waste is through composting – a crucial part
of the waste-reduction journey. But in crowded Hong Kong, composting tends to be the most challenging part of the process.
"We usually recommend buying a rice-cooker-sized gadget or trying Bokashi. This isn't really composting – it's more like fermenting. You'll put your waste in an airtight container, then find a place to bury it underground when it's full."
Bokashi is tricky for many, who might not have a backyard or don't feel comfortable digging around in Hong Kong's parks. Instead, the Smart Cara [www.smartcaraeurope.com] is the most practical option. You can put most of your food waste in this composting gadget – even chicken bones and meat. For the next four hours, the gadget grinds the waste down by 90 percent, resulting in a dehydrated powder.
"It's a good solution for people who lack space – like pretty much everyone in Hong Kong," says Cortese. "It's also totally nontoxic and very nutritious for your houseplants."
If you reduce, recycle and have a composting strategy in place, Cortese feels confident that anyone can reduce their waste by 80 percent in a month.
"There are some things that are not in your power to change. Try not to feel too bad about it," she says. "To get started, just focus on your own life and what you take, use and dispose of day-to-day. Then make small, incremental changes to improve your habits." The next step? Committing to you own little jar. Luckily, LoopUnite! has a class for that too.
Six Earth-Loving Shops and Services
LoopUnite!
An online community of like-minded Hongkongers, sharing resources and insights on living a low-waste lifestyle. LoopUnite! Also offers coaching programmes, workshops and events. www.loopunite.com.
Live Zero
Hong Kong's very first "zero-waste store" has arrived, selling plastic-free products in PMQ, with a second outlet specialising in bulk foods opening at 24 High Street in Sai Ying Pun. S102 1/F, PMQ, 35 Aberdeen St,, Central, livezero.hk.
Plastic Free Hong Kong
Stock up on well-designed and eco-friendly products at this sustainable lifestyle store. www.plasticfreehk.com.
Edgar Natural Food Store
Bulk food has never looked so beautiful. This zero-waste grocery store encourages you to bring a bag, container or jar… and an appetite.
Shop 201, L/ 2, K11, 18 Hanoi Rd., Tsim Sha Tsui, 3101-3030, www.edgar.hk.
HK Recycles
Need help getting your recycling to the right place? HK Recycles provides accountable waste collection services. www.hkrecycles.com.
No!W No Waste
Kickstart your low-waste lifestyle with reusable and compostable products from NO!W No Waste. www.now-nowaste.com.
Liv's zero waste heroes
Over the past few years, Hong Kong's zero-waste community has been growing exponentially. Here are a few of Liv's hometown heroes, making grassroots changes in their industries.
Bobsy Gaia, MANA! Fast Slow Food
If you're a plant-gnawing Hongkonger, then you've almost definitely crossed paths with Bobsy Gaia. An eco-entrepreneur, Bobsy pioneered Hong Kong's vegan, raw-food movement with Bookworm Cafe on Lamma Island in 1997, Life Cafe (closed in 2015) in SoHo, and now MANA! Fast Slow Food cafe. As a restaurateur, Bobsy champions a zero-waste philosophy: The restaurants use biodegradable and compostable packaging, eschew plastic straws (all things plastic, really), and compost all food waste, turning it into usable soil that's sent to a farm in the New Territories. www.mana.hk.
Hannah Chung, The Zero Waste Challenge
In 2016, Hannah Chung embarked on a zero-waste challenge, following in the footsteps of US pioneer Bea Johnson. Chung, who works for the social enterprise Green Monday, set aside a jar and began documenting her journey on Instagram
(@thezerowastechallenge). She shows the world how it's done, rejecting plastic-wrapped foods, creating her own toothpaste, eschewing takeaway containers, shopping at vintage stores, and more. Chung is now a familiar face on environmental panels and workshops, where she shares her insights about living a zero-waste lifestyle.
Fanny Moritz, NO!W No Waste
Drawing from the philosophy that anyone can go low- or zero-waste, website designer Fanny Moritz founded NO!W No Waste – a convenient online shop that touts reusable and compostable products as alternatives to disposable goods. From bamboo toothbrushes to reusable double-wall tea mugs, steel straws and beeswax food wrap, NO!W provides the essentials you'll need to embark on a zero-waste lifestyle here in Hong Kong. www.now-nowaste.com.