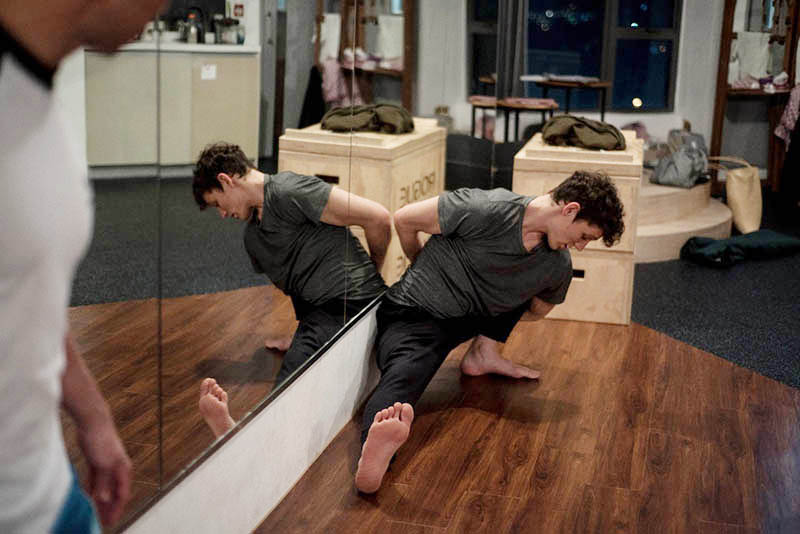 The Buzz: Everyone is talking about movement these days, but what does it actually mean? Not gymnastics, not parkour, movement is all about understanding the body's natural mechanics and bringing awareness to you everyday motions. Run by movement pioneers, SharedSpace's introductory class aims to get you thinking about how you move through life.
The Class: The class took us through a variety of paired-up exercises. With no set drills, we played and experimented by putting each other in static poses, before learning how to dodge and duck each other with controlled movements. It very playful and really got us thinking about how and why we move the way we do. As the exercises became more intense, we found ourselves twisting and bending in ways we never had before. 
The Verdict: Suitable for all fitness levels, movement is more about understanding your body than working up a sweat. For serious athletes, listening to your body will help you in a variety of disciplines, while beginners and exercise-phobes will find it a great way to build strength and work up a sweat while having fun.
The Cost: Drop-ins are $250, with packages available, including a first-time rate of $300 for three classes. SharedSpace also hosts free movement classes in Tamar Park on Saturdays 11am-noon.
31/F, The Sharp, 11-13 Sharp Street East, Causeway Bay, 6687-3701, sharedspace.hk.