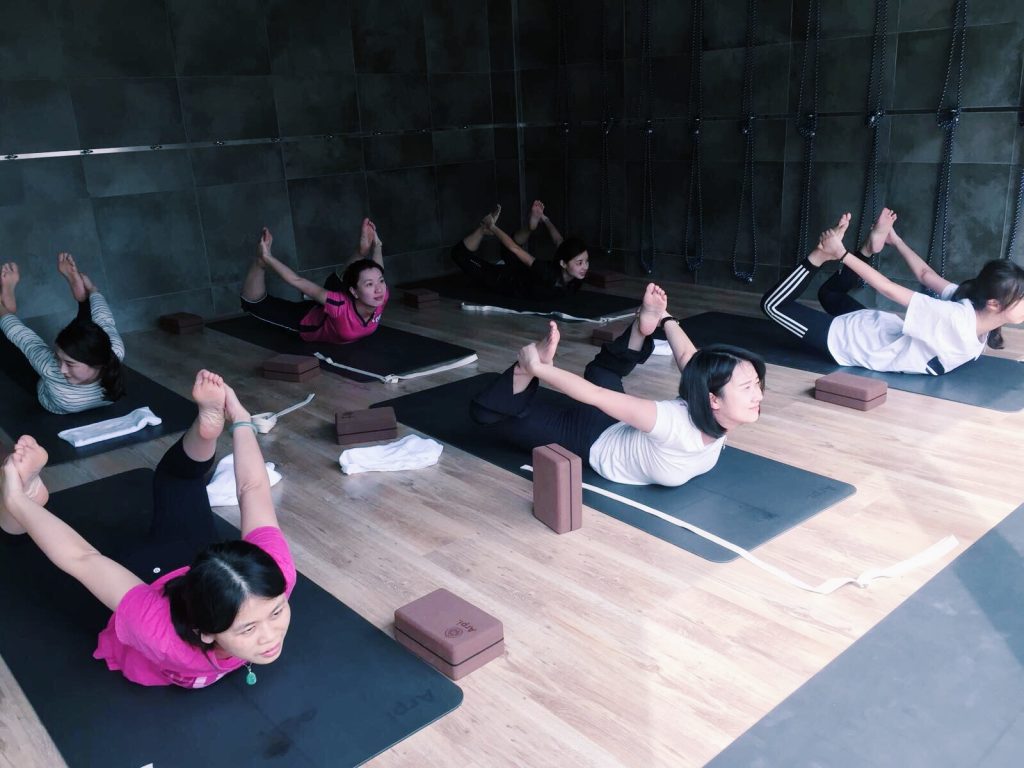 Alignment Yoga at The Practice 
The Buzz: The Practice is a new boutique yoga studio on Wyndham Street with a philosophy centred around alignment and movement. The experienced teachers are committed to helping students improve their practice through hands-on adjustments and personalised variations, which is why class sizes are limited to 12.
The Class: The Alignment class always uses props to help students correctly express each position and increase the range of motion available. We went through our range of movement and great care was taken to ensure our whole body was always in the correct position. At all times we were encouraged to maintain control of our bodies and never rush out of a pose. Midway through the class we moved on to a more cardio-focused Vinyasa-based sequence which got our heart rate up.
The Verdict: We love that The Practice gives you a semi-private, premium yoga experience at an affordable price. Yes, their drop-in sessions aren't the cheapest, but if you want guidance and support to progress your practice to the next level we think this is a great place to do it. We also love the shower area. Not only is it spacious well designed (the lockers were actually big enough to fit all our stuff),  it features lovely organic shower products to boot.
The Cost: Your first practice is complimentary and if you bring a friend to your second class will be free again. After that, drop in classes are $350, but packages are available.
5/F, LKF29, 29 Wyndham St., Central, www.thepracticegroup.com.