Acai bowl specialist Supabowl opens in Wan Chai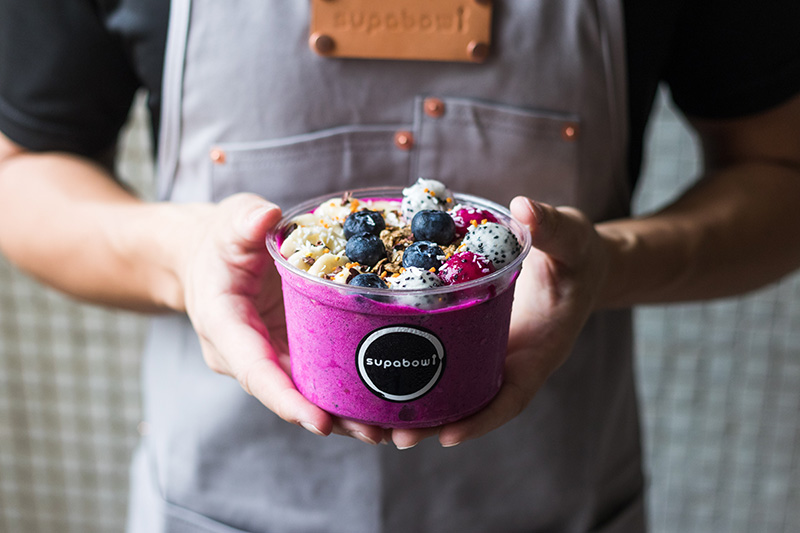 It might still be a bit nippy outside, but that's no reason not to tuck into a yummy acai bowl. Hidden away on a side street just off Queens Road East is Supabowl, Hong Kong's first dedicated acai cafe, serving up authentic, antioxidant-rich bowls with an Asian twist. This trendy little hole-in-the-wall is the creation of San Fran-Hong Kong couple, Danny and KK, who came up with the idea after trying the bowls on a trip to Hawaii. Their little kitchen serves up their own take on the classic acai bowl, as well other slightly more unconventional options, including a special base made from luo han guo, a medicinal Chinese fruit that's perfect for soothing a tickly winter throat. Most bowls come in at $50-$60, which is super reasonable compared to some of the other options out there. And as if we didn't love these this little gem enough, if you bring your own container they'll thank you with free toppings!
Shop A1, 4 Swatow St., Wan Chai, www.supabowlhk.com.
Eat Now offers healthy food delivery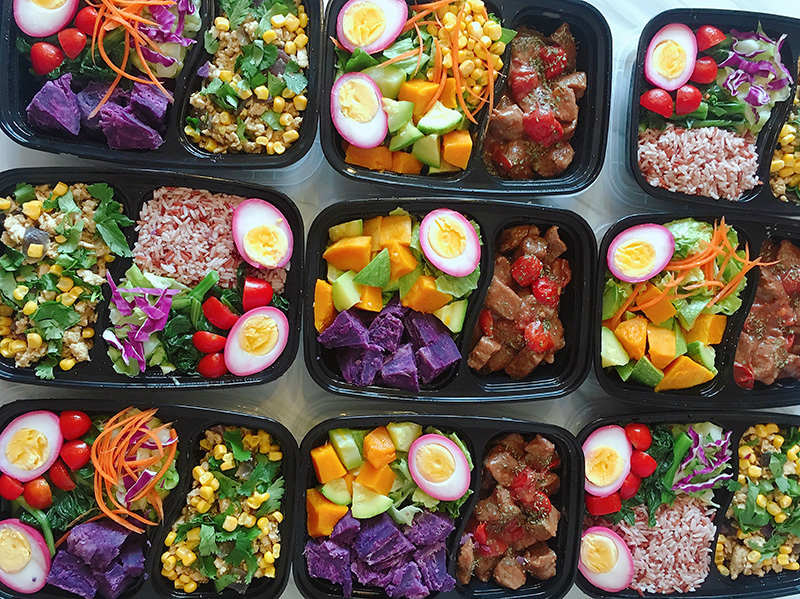 When you're trying to eat a bit healthier (and let's face it: at this time of year, who isn't?) it's rather nice to spare yourself those pesky "what on earth am I going to cook tonight?" decisions and instead hand the reins over to the professionals. Eat Now has just launched a freshly prepared meal plan service, delivered directly to your home or office. Far from being boring because they're good for you (each one has been designed by a qualified nutritionist), they're also super tasty and full of quality, wholesome ingredients. The menu is freshly prepared each day and changes daily, so there's no chance of getting bored. We also love that Eat Now offers a catering service with the same ethos, so you can serve your dinner guests a healthier option too!
AHA offers a healthy-veg-forward menu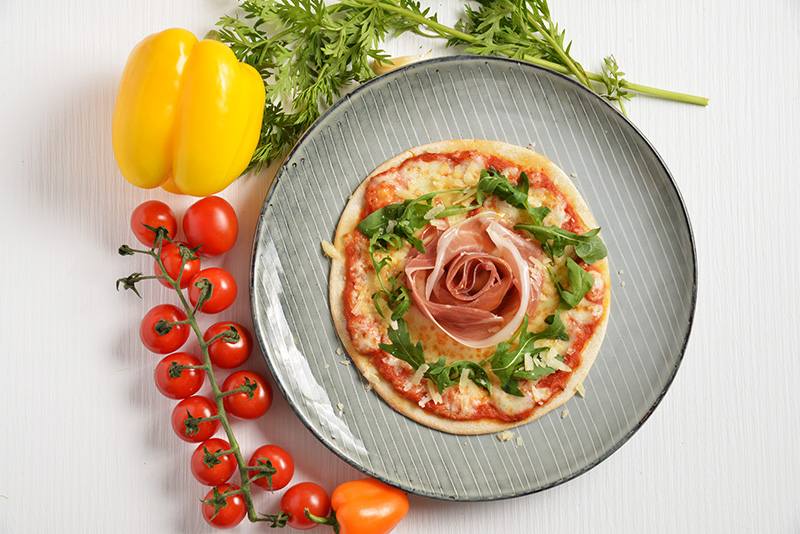 Taking the place of the now sadly gone vegan restaurant, HOME, AHA is spread across two floors and serves up an international menu of healthy proteins and sides, as well as salads, pasta and pizza. Downstairs, AHA is set up for diners to grab and go with paninis, wraps and pressed juices to take back to the office, while upstairs the casual restaurant serves up a freshly prepared menu of hot and cold dishes (including numerous tasty vegan options) from its open kitchen. We really loved AHA's bento-box ($88) that allows diners to pick and mix from a variety of healthy carbs, proteins and veggies. But if you're anything like us and don't care for all that single-use plastic, you'll be pleased to hear that the restaurant will soon be launching an initiative where you can bring your own containers to help them reduce their plastic waste.
G/F, Nexxus Building, 77 Des Voeux Road Central, www.aha-food.hk.