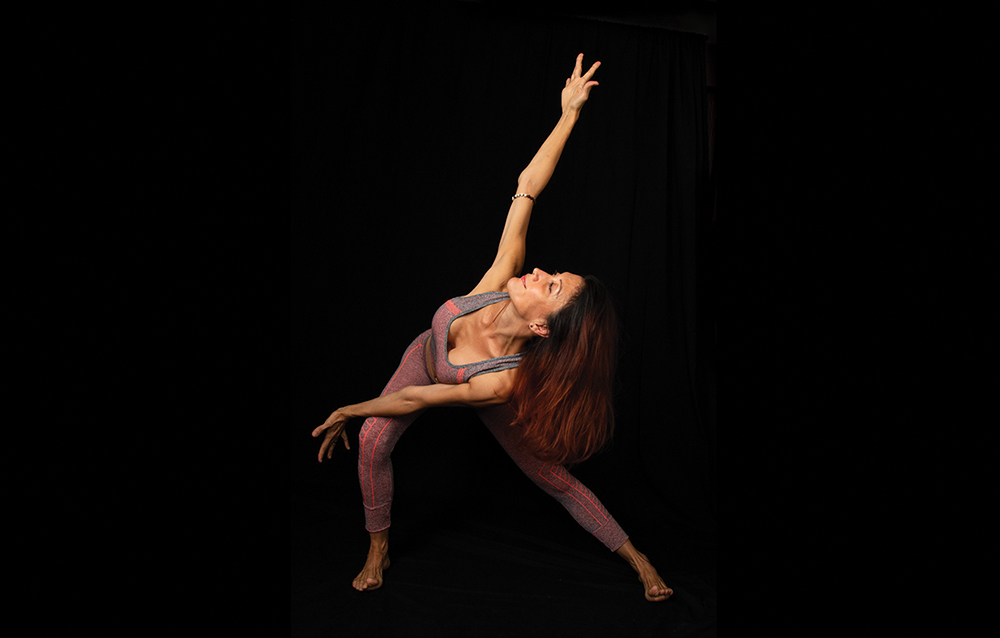 The Buzz
Gyrokinesis is a movement-based practice, and was the precursor to the Gyrotonic method, which uses pulley-assisted machines to isolate and tone muscles. Unlike Gyrotonics, however, Gyrokinesis uses no equipment – just a mat and chair to explore all the natural movements of your spine and breath. Lisa Souissa is a guest practitioner in Gyrokinesis at the Mandarin Oriental, and we joined one of her workshops.
The Class
We arrive and find four yoga mats with a chair and towel for each. Lisa takes us through some easy stretches before diving in, literally; we spend the first 15 minutes of classes doing what can best be described as seated dive-bombs, in order to learn more about our posture and elongate our spines. We pay a lot of attention to body parts like the scapula, sternum, and shoulders, which altogether contribute to the poor posture that many office workers and perpetual smartphone scrollers (guilty, as charged) are prone to. We move into some balance and core twist movements, said to stimulate the nervous system and clear our energy pathways, before finishing up with some group work movements.
The Verdict
This workshop takes mindful movement to the next level! While we felt comfortable with our knowledge of breath and movement, thanks to several years of yogic practice, Gyrokinesis is a whole different ball game when it comes to proper alignment. Perfect for anyone looking to get deeper into their body's natural rhythms, or walk a little bit taller after class.
Cost: $1,000 per person for 60 minutes, find more info at the Mandarin Oriental website.
Read more reviews by Liv, from tarot readings to staycations.