Longstanding spin studio XYZ relocated to a new location recently, offering a broader range of classes devoted to holistic wellness. We review the new XYZ studio and facilities, and try out their new class offerings, including yoga and cycling.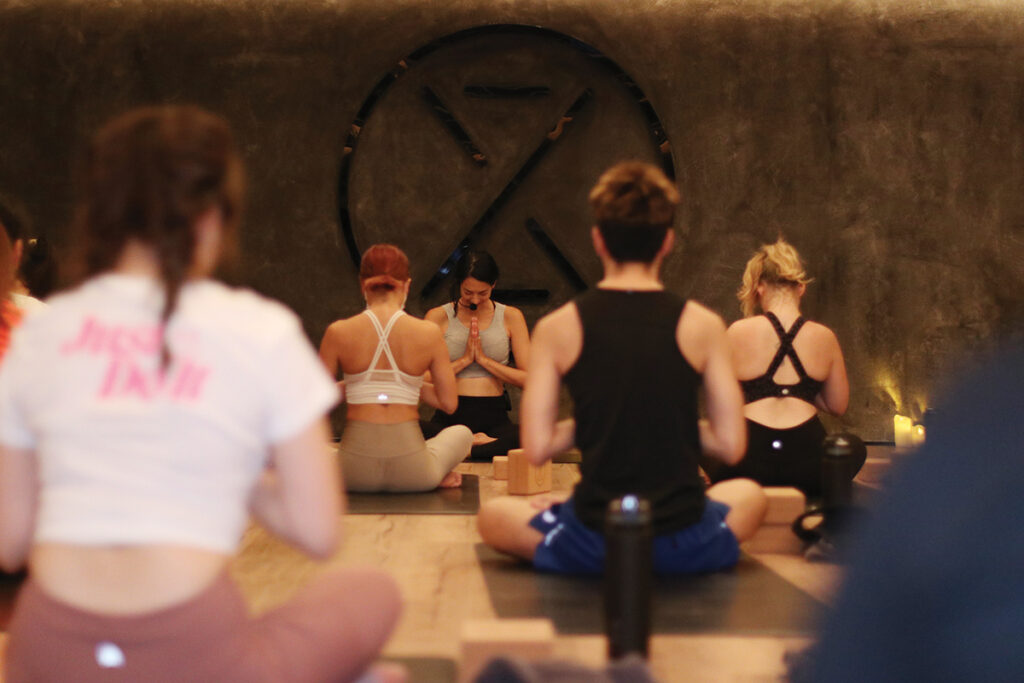 The Buzz
We were thrilled to hear that boutique spin studio XYZ is back in action after a hiatus, and in a cavernous new location on Queen's Road Central. Intrigued by the promise of new classes offerings – including yoga, dance, Pilates, kickboxing, and more – we decide to check it out and review the new XYZ.
The Classes
Even though it's located in a commercial building right in the heart of Central, the new space feels like a quiet haven. It's sleek and modern, with spacious change rooms, top-of-the-line equipment, and three purpose-built studios. First we head to the Cocoon studio, designed for classes that foster the body's slower yin energy. We take XYZ's signature yoga class, "Mind of Movement," a deliberate, mindful flow that encourages introspection. After that, it's time to head to the Cave – a theatrical spin studio with flashing lights and thumping soundtrack that's reminiscent of the XYZ we once knew. We hop on our bikes for an energising resistance-based spin class, "Grow Young," which pairs sprints, hill tracks, and light weight-lifting.
The Verdict
The revamped XYZ is more than just its new environment. It's got a whole, fresh approach to holistic fitness that we're really feeling. Committed to offering mind, movement and spin classes, we appreciate the more considered and balanced approach to wellness that's on offer here. And the facilities are decidedly chic, with filtered water stations, Dyson hair dryers, complimentary coffee and organic bath products in the showers. An admirable new addition to the city's fitness landscape.
Cost: $400 per class, $2,400 for eight classes for first-timers.
Read reviews of gyms, yoga studios, restaurants and more in our Review section!