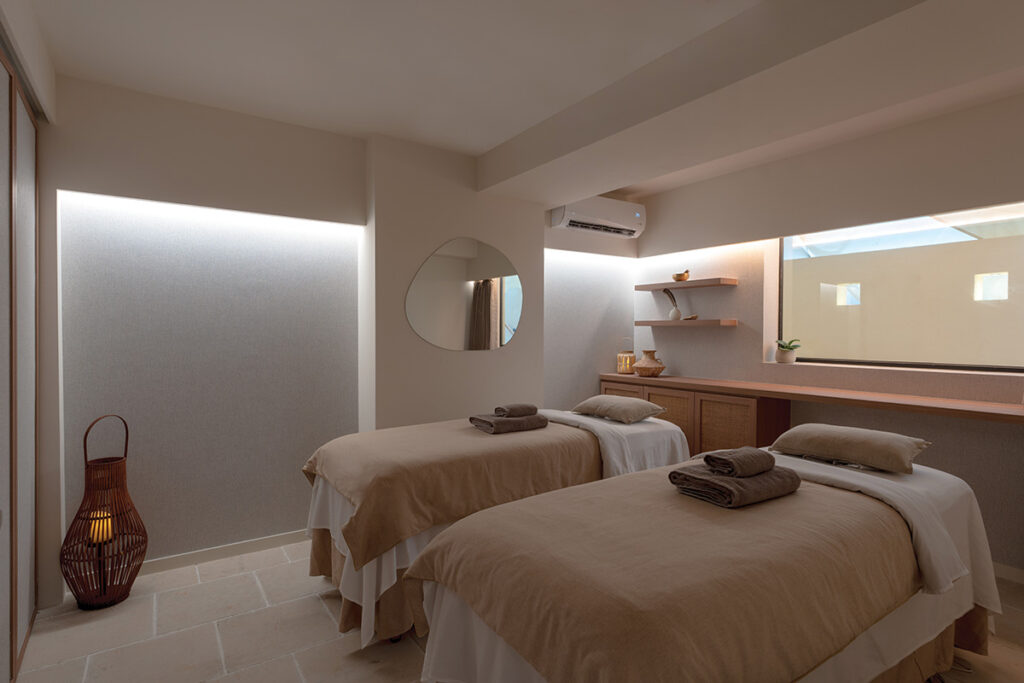 We review the agate stone therapy massage treatment at the new Sun & Moon location in Tsim Sha Tsui.
The Buzz
We all love a good massage, but with prices at high-end hotels and boutique spas easily topping $1,000, we need a more wallet-friendly option in our back pocket. Popular massage spot Sun & Moon has opened a third branch in Tsim Sha Tsui. It combines gorgeous interiors with fairly priced treatments and quality therapists – and it's a rare feat to get all three in one place! Prices start at $238 for a 45-minute foot massage.
The Experience
Stepping into the spa from hectic Austin Road, you're greeted with warm minimalism, curved lines and sprays of eucalyptus dotted here and there. We changed into a pair of slippers and enjoyed the ambiance over a welcome tea and an osmanthus candy. We were led through the foot massage area into a private room, where we had a 90-minute hot stone massage, using polished agate stones that had been gently warmed. The experienced therapist slowly teased out the tension from all over, paying particular attention to our shoulders and forearms (blame too much time at the laptop!).
The Verdict
This day spa ticked all our boxes. From the reasonably priced treatments to the calming environment, we thoroughly enjoyed our time at Sun & Moon. It really gave us a chance to decompress and enter a meditative state, refreshing both mind and body. We will be back for sure!
Cost: The Power of Agate therapy is $1,088 for 90 minutes.
G/F, Tai Chi Court, 134 Austin Rd., Tsim Sha Tsui, sunandmoonhk.com
Find more reviews in our Liv Reviews section!