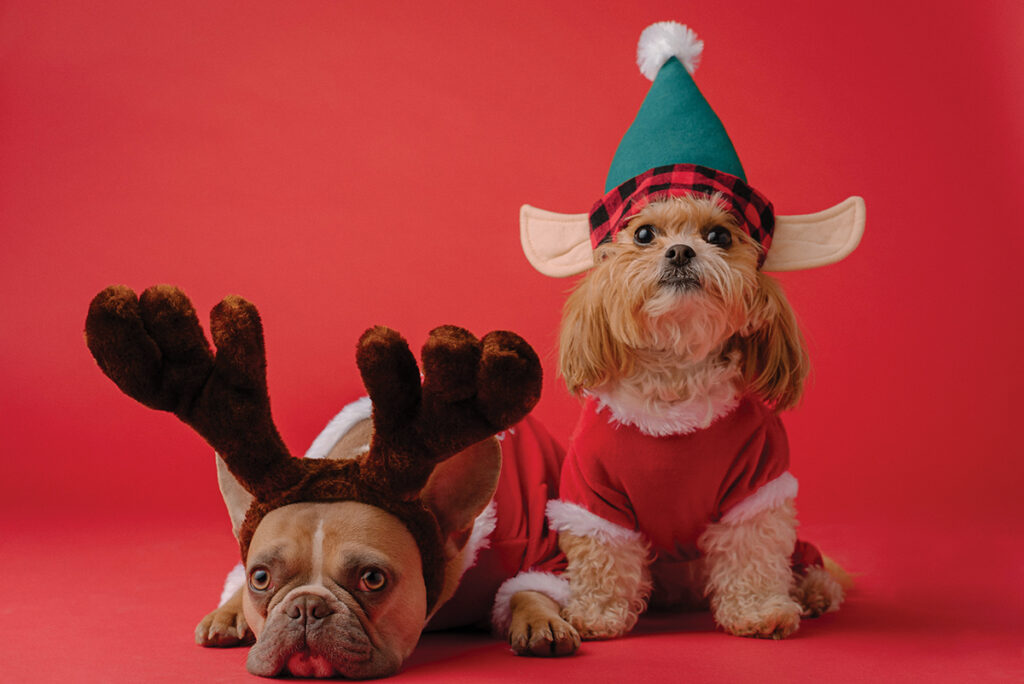 Did you know that veterinary clinics see a spike in admissions over the holiday season? We speak to Dr Katherine Simpson, Emergency Veterinarian at VSH (Veterinary Specialty Hospital) about how to keep your furry pals safe during this jolly (yet surprisingly treacherous!) time of year. Here are some of the most common holiday pet hazards.
Toxic treats
From mince pies to chocolates, a lot of festive fare is dangerous for our furry friends. "Fortunately, most people know about the danger of chocolate for dogs and cats," says Dr. Simpson. "The toxic ingredient is a stimulant known as theobromine, which is more present in dark chocolate."
If your pet does accidentally eat some chocolate, Simpson suggests calling a vet immediately, so they can quickly assess if any further intervention is required. If you know exactly how much your pet has eaten, you can also find chocolate toxicity calculators online that can roughly help to assess your pet's risk, using the animal's weight, the amount of chocolate eaten and the type of chocolate as a guide.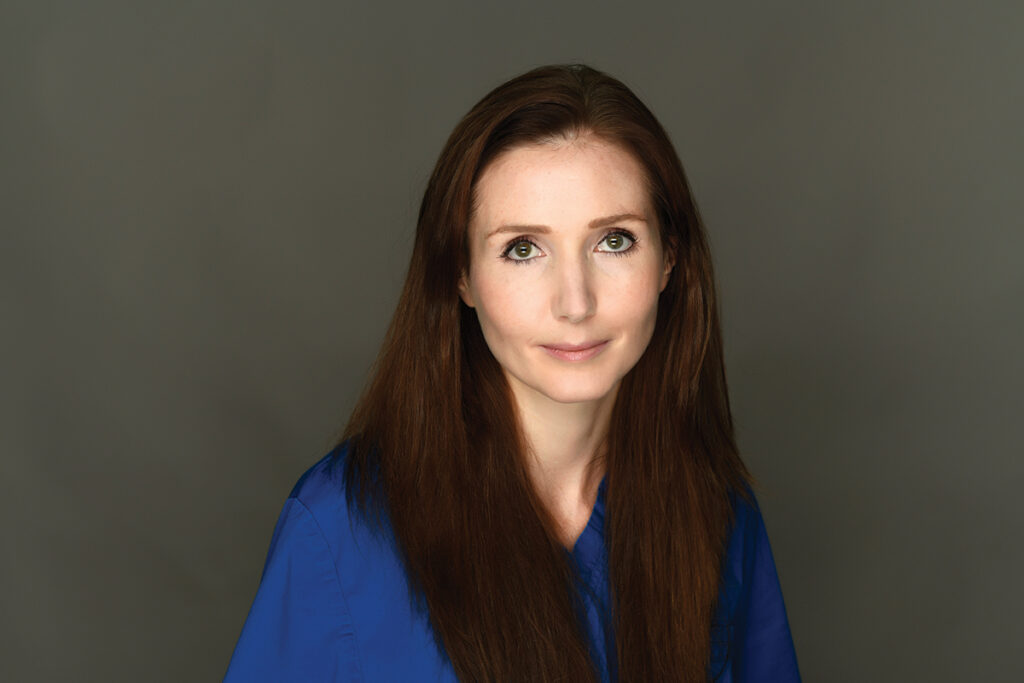 Other dangerous foods include raisins and grapes – think mince pies and Christmas puddings. "My advice is to keep these foods high up out of reach of any animals, or in a cupboard. Dogs in particular may find a box of chocolates under the tree or in a bag on the floor, and get into them that way."
Onions and garlic are a lesser-known toxin, but one worth remembering during the festive season. "It's very tempting to give your pet a special treat such as a piece of stuffing, or pour some Christmas gravy on their kibble. But make sure that they don't contain large chunks of onion, or you may risk a sick pet," Dr. Simpson adds.
The alcohol may be flowing, but make sure it stays out of reach. "Animals are much smaller than us, so a safe amount of alcohol for a human could be disastrous for a three- or four-kilo cat," says Dr. Simpson. "If alcohol gets spilled on the floor, particularly spirits, make sure to clean it up immediately if there are pets around."
Baubles and decorations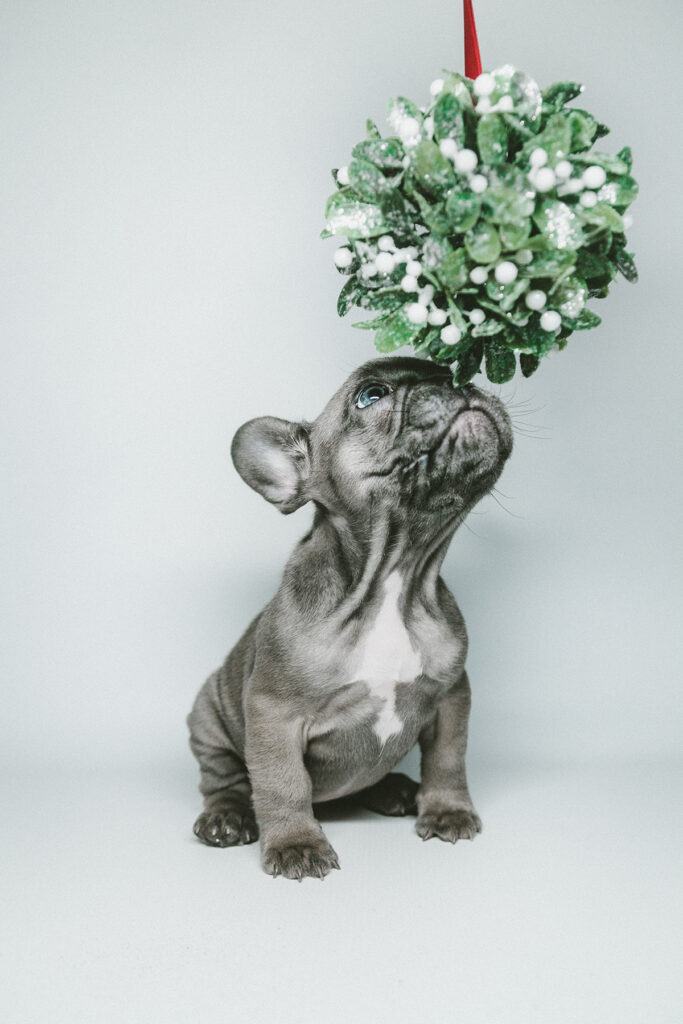 Another common danger for pets is Christmas decorations. "Pets – particularly cats and puppies – love playing with shiny tinsel. But they also tend to swallow it, which can cause nasty intestinal blockages requiring surgery," says Dr. Simpson. "Glass baubles can also be dangerous, leading to cut mouths and paws. Display them high up and out of reach, or don't put them up at all."
Your Christmas tree is also a potential source of danger for your pets. "Pine needles can be sharp, leading to stomach upsets if swallowed. If they're very sharp, they could even lead to gut perforations. Best to keep puppies and cats out of the room, or put up an artificial tree instead," Dr. Simpson advises.
In terms of festive plants, poinsettia, holly and mistletoe are also known to be mildly toxic. "Lilies are also known to be dangerous for cats – even brushing past the pollen can be unsafe. If you own a cat, I would advise never having lilies in the house," she adds.
Foods to watch out for:
Blue cheese, xylitol and macadamia nuts are all toxic to animals.
Turkey bones can splinter just like chicken bones. Make sure your pets can't open your rubbish bin when you're not looking!
Very rich or fatty food can lead to upset stomachs or, in extreme cases, pancreatitis. Keep in mind that your pet is a lot smaller than you, and it won't take as much for them to get sick from rich food.
The same goes for salty food such as gravy. Again, our pets weigh less than us, so they're unable to tolerate the same quantity of salt as us. A safe amount for a human could be dangerous for a small dog or cat.
Other holiday pet hazards to watch out for:
Salt dough ornaments are popular DIY decorations, but they can be lethal if ingested due to the high salt content.
Batteries are usually everywhere at Christmas, particularly if you have children. But battery acid is corrosive and can be very nasty if swallowed. Keep all batteries safely out of your pets' reach.
Snow globes often contain antifreeze; if you smash one, make sure to clean it up before a pet is tempted to lap it up.
Supervise your pets carefully if they're ripping up wrapping paper. It's fun, but if they swallow too much it can cause an intestinal blockage.
Good to know
When in doubt, ring your vet or VSH immediately. Located on both sides of the harbour, VSH is open 24/7 for emergencies. Most vets will not charge for an informal advice call.
Read more on Liv: Dog-Walking Advice From a Hong Kong Dog Trainer