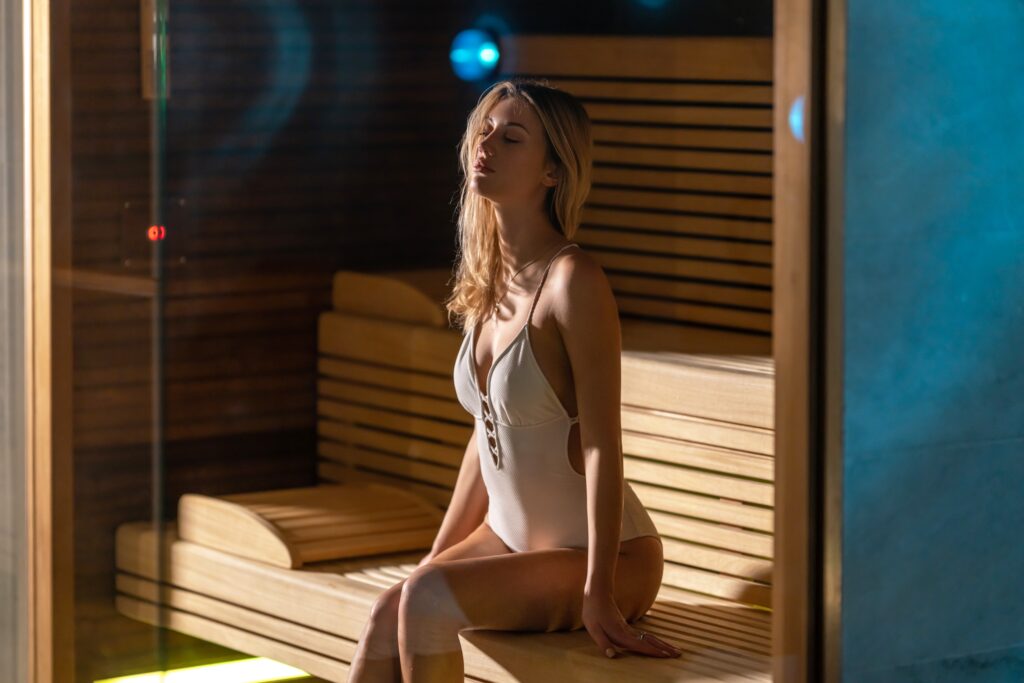 Many of us are know about a traditional sauna experience, which uses dry heat and hot coals to draw out impurities in the skin. But have you ever heard of an infrared sauna? They've steadily risen in popularity over the last few years, and much to our delight, are now popping up in spas and health centres across the city. Here's what you need to know about infrared saunas, and where to sweat it out in Hong Kong.
How do they differ from traditional saunas?
By employing infrared lights, infrared saunas are said to generate as much as seven times more sweat out of the human than conventional saunas. Talk about a hot commodity! Instead of warming the air around the room, they warm the body directly, increasing the body's core temperature and stimulating its sweat glands faster. This allows users to sweat more intensely at a lower temperature, making it more manageable for anyone sensitive to heat.
What benefits do they offer?
Similar to traditional saunas, infrared saunas offer a wide range of potential benefits linked to detoxification, including improved sleep, weight loss, and improved circulation. Some users have also reported that they've experienced some relief from arthritis, chronic fatigue syndrome, fibromyalgia, and certain skin conditions. As the infrared lights heat the body more intensively, they tend to help improve joint and muscle pain, and may encourage collagen production (the key to smoother, healthier skin.)
Infrared saunas in Hong Kong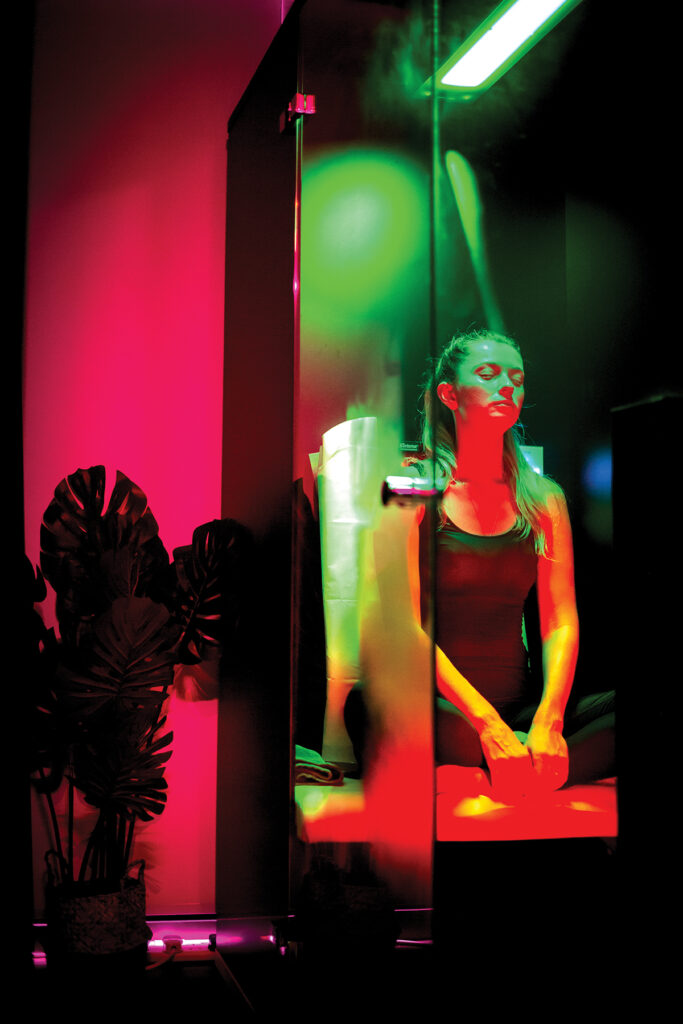 Lifehub
Offering a more tailored experience, LifeHub's individual infrared sauna chambers come with a choice of music to create an immersive sensory experience. The health centre offers two types of infrared sessions; a 25-minute Express Detox for those on-the-go and a more relaxed 45-minute Full Rejuvenation session to cleanse the body. Sessions are available as an individual visit or as part of an unlimited monthly pass.
2-3/F, The Loop, 33 Wellington St., Central, thelifehub.com
California Beach Club
Known for its professional spray-tanning services, California Beach Club also offers wellness and spa services. The Detox/Hydration SpaCapsule: RedFusion treatment works similarly to an infrared sauna, where users step inside a specially designed SpaCapsule using infrared lights. The treatment comes in three unique packages depending on the desired result: an Anti-Ageing Programme, a Weight- Loss Programme, and a Pre-Tan Programme.
3/F, Unit B, Jade Centre, 98 Wellington St., Central, californiabeachclub.net
The Skin Gym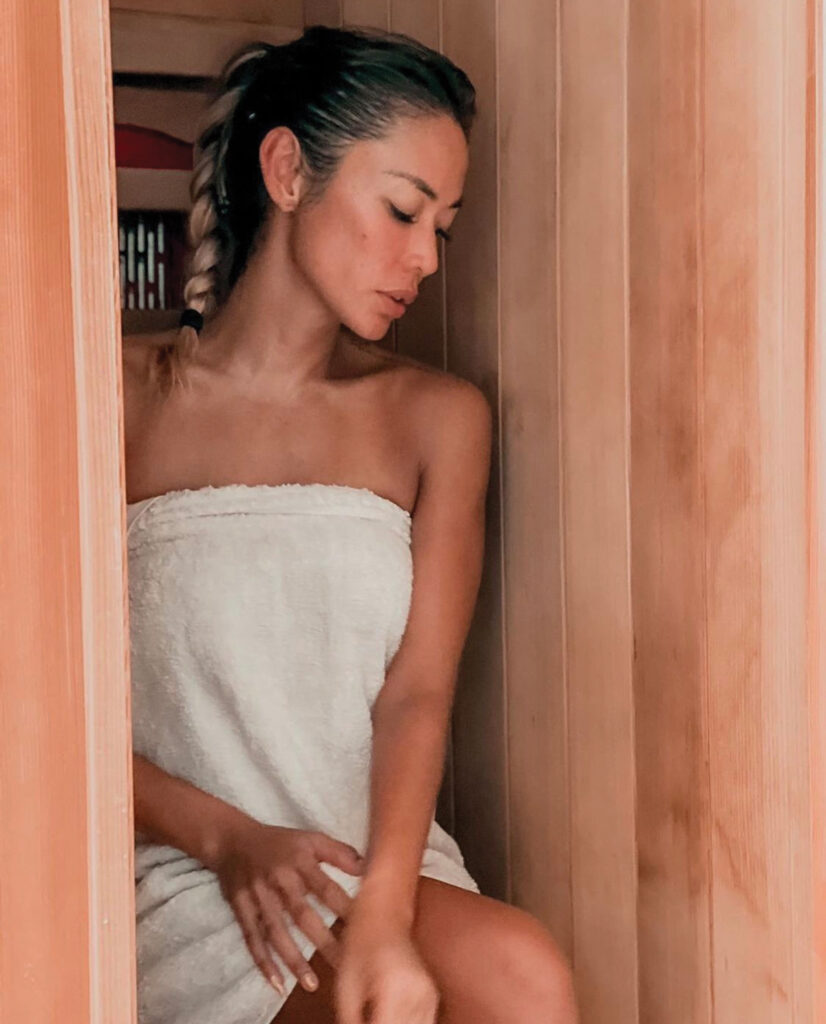 From hair removal to tailored skin treatments, The Skin Gym is a one-stop shop for self-improvement. It also offers various packages for their infrared sauna, ranging from 10 to 30 sessions, with a unique trial price of just $200. After each session, clients are encouraged to take the treatment one step further with an ice-cold private shower allocated to each sauna. The Skin Gym also offers free infrared sauna treatments for cancer patients.
The Centrium, 21/F, Room 6, 60 Wyndham St., theskingym.com.hk
Sense of Touch
We've long celebrated this Balinese-inspired day spa, Sense of Touch. During the hectic holiday weeks, we make a point to drop in for some R&R. The spa offers three unique infrared sauna packages depending on time and intensity. Choose from the Express 25-minute; 45-minute Regeneration; or a 50-minute Detox & Rejuvenate. You can also choose to opt for an unlimited 30-day pass. First time users can also enjoy 50 percent off their first Detox & Rejuvenate session.
1-5/F, 52 D'Aguilar St., Central, senseoftouch.com.hk
More on Liv: Affordable Massages Under $400 in Hong Kong