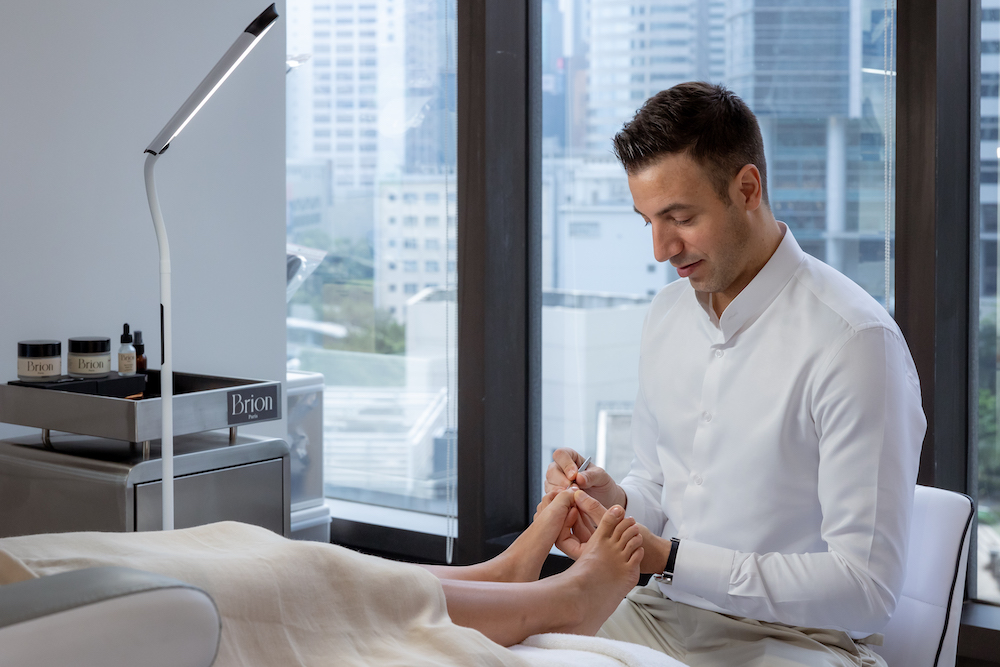 The Buzz: Following a long stint as the resident foot expert at The Landmark Mandarin Oriental, podiatrist Albin Brion has set up the Foot Atelier, his own foot health centre in the heart of Admiralty.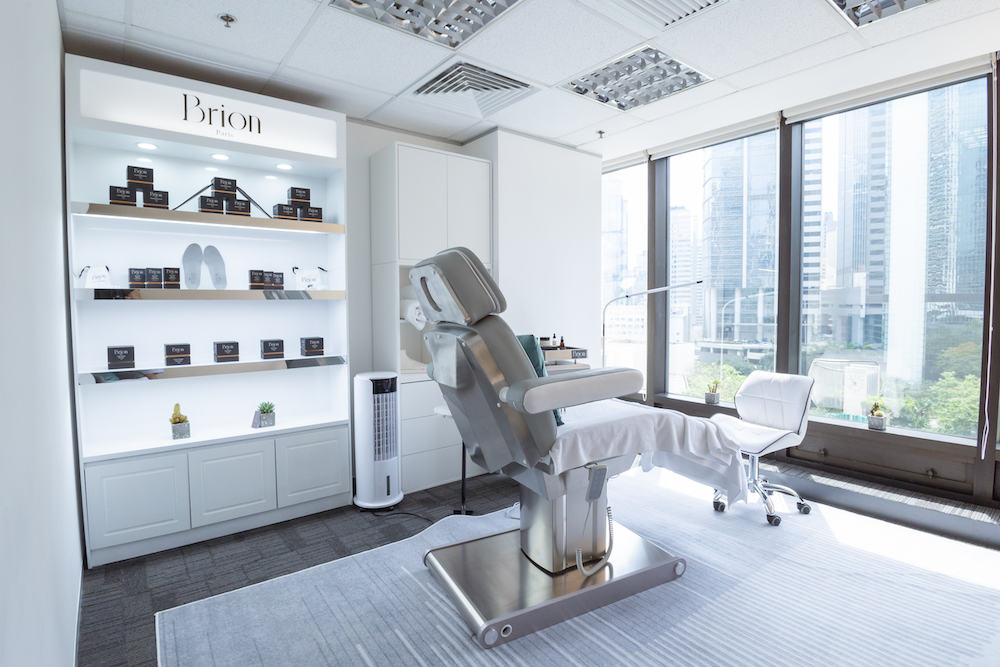 The Space: Located within a co-working space, the Foot Atelier is bright and spotlessly clean, with surprisingly green and unobstructed views of Admiralty's skyscrapers. It's made up of a single spacious room, in the centre of which is a sort of dentist chair-slash-pedicure throne, which is where Brion's customers sit for their treatment. He has also developed his own line of foot care products, which combine high efficacy with fast absorption, meaning you don't have to worry about leaving greasy footprints all over your house.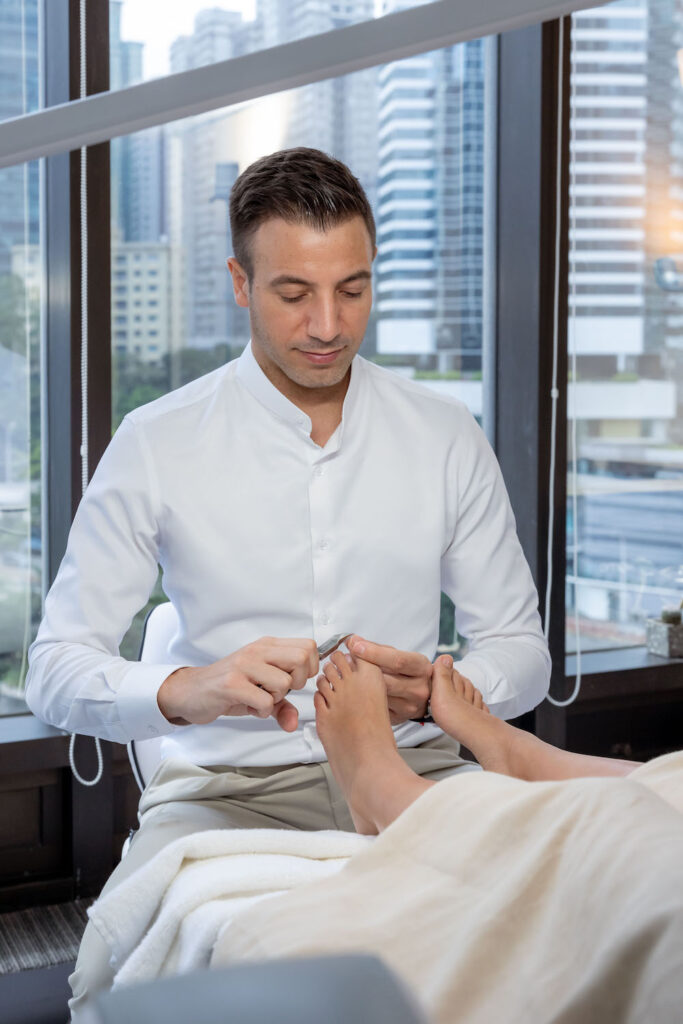 The Treatment: Brion certainly knows what he's doing when it comes to feet. There's no nail polish on offer here – what he instead offers is a holistic look at your feet and lower legs – identifying problem areas and using high-tech tools to fix all manner of complaints, from ingrown toenails to cracked skin, calluses and corns. He will also flag future problem areas and advise you on how to mitigate potential issues before they appear. The result is feet that are free from pain and discomfort and look amazing too – the leg message near the end of the treatment is a real highlight. Brion prefers to use a dry skin approach over a Shanghai-style pedicure, which requires the feet to be soaked first and can sometimes result in over-aggressive skin removal.
The Verdict: Albin Brion is highly knowledgable about foot care and health, and was happy to impart his wisdom over the course of the hour-long treatment. Our feet look amazing, and the results have lasted much longer compared to a conventional pedicure. If you're feeling down about the state of your feet, but feel a medical intervention might be a step too far, we highly recommend booking in for a sessiotn at Foot Atelier, which toes the line (sorry!) between medical and cosmetic.
Price: $1,300
8/F, Tower 2, Admiralty Centre, 18 Harcourt Road, Admiralty, 5181-0419 (WhatsApp), albinbrion.com