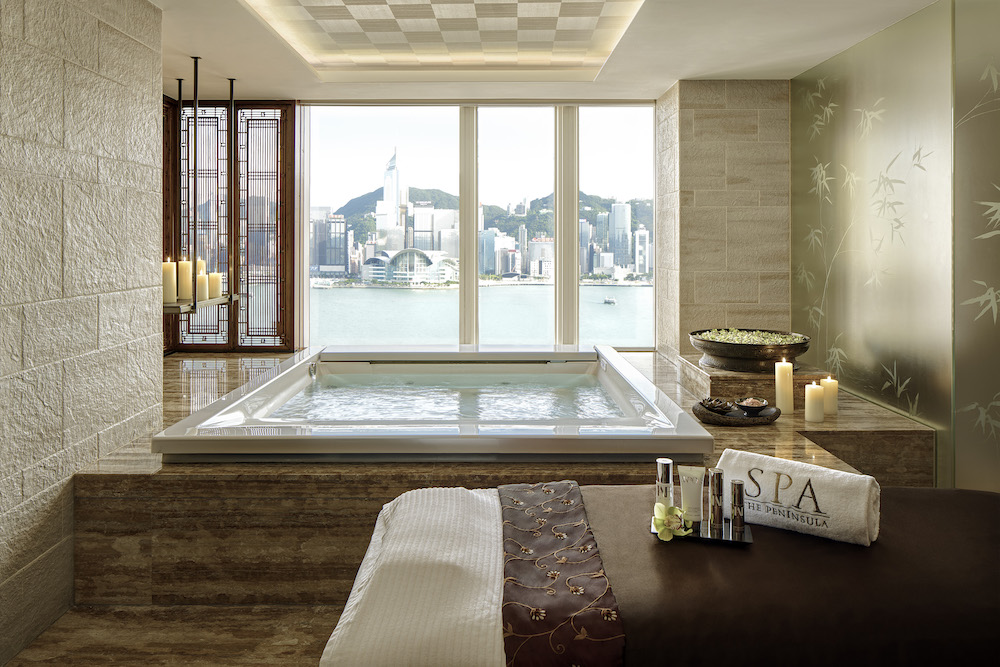 The Buzz: The Peninsula Spa is an exclusive partner for Margy's Monte Carlo, an ultra-luxe, highly effective skincare brand that offers serious lifting and plumping results with non-invasive treatments. It focuses on long-term skin health via decadently pampering facials with long-lasting effects and zero discomfort. It has brought its latest treatment – the Plasma Botolift – to Hong Kong for the first time.
The Treatment: The Plasma Botolift treatment is a 100-minute facial that combines cold plasma technology with the Margy's Monte Carlo signature Botolift Collagen mask. Cold plasma is an emerging technology that uses a laser-free device to improve your skin's condition, treating fine lines, wrinkles, acne scars, rosacea, stretch marks and skin laxity. It's also great for pigmentation and age spots. But this treatment isn't all machines – you'll still get to enjoy an indulgent treatment, with an expert face massage to lift, plump and boost circulation, as well as a neck, shoulder and hand massage while the Botolift collagen mask – packed full of active ingredients that penetrate deep into the skin – takes effect.
The Results: The magic in this facial is that the results get better and better in the days following the treatment. You leave looking and feeling fresh as a daisy, but a few days later, we were amazed to find our skin had improved even more: texture and hydration levels had improved, pigmentation was less noticeable, and overall we looked refreshed and glowing.
Verdict: we're not gonna lie: this is a super premium treatment with a price tag to match. But if you want an effective alternative to Botox at a comparable price point, this treatment offers similar results, with plenty of pampering to boot.
Price: $4,800 (weekday) or $4,800 (weekend)
The Peninsula, Salisbury Road, Tsim Sha Tsui, peninsula.com
Read more: the Aqua Derma Meso Lifting Facial at The Chaless