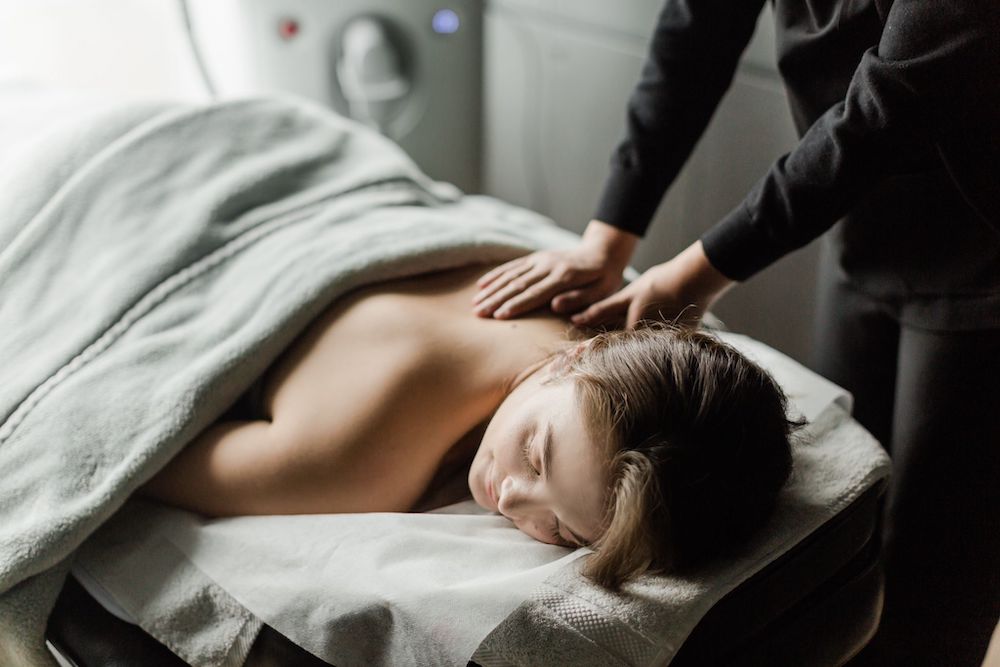 The Buzz: Sanctuary is a members-only day spa that has been quietly open for about a year, and has only recently started to make itself known outside of its circle of devoted members. Located on the western tip of Sheung Wan, it offers an array of high-tech protocols, including the latest Emface collagen stimulating treatment that has the beauty world all abuzz. We decided to give it a go, paired with a prescription facial, for a full morning of pampering.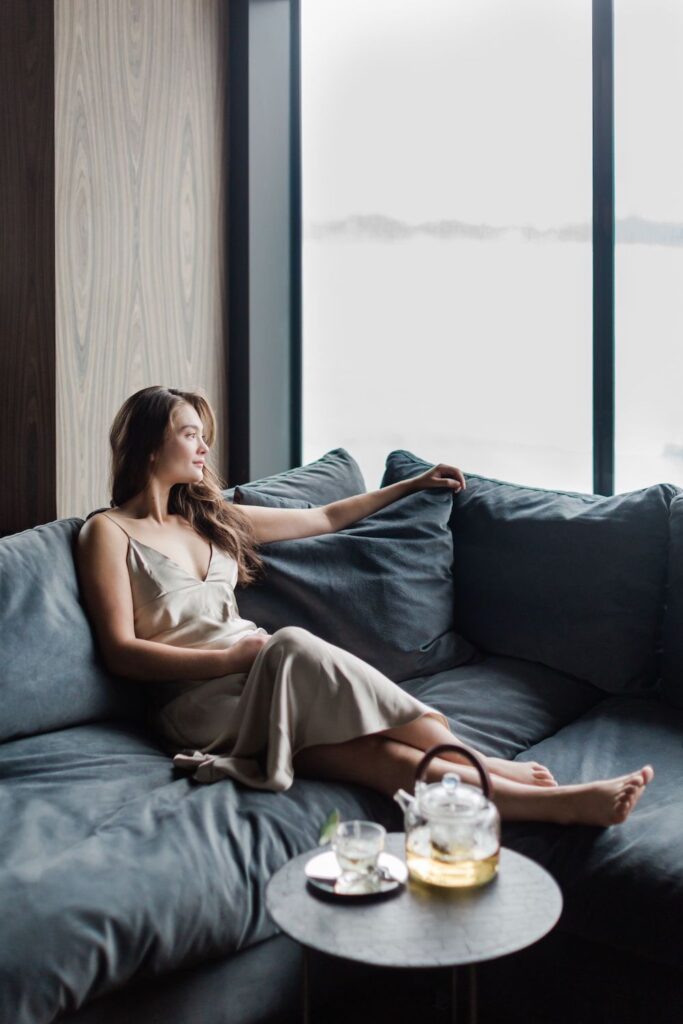 The Spa: We dig the vibes at Sanctuary, which feels less like a spa and more like a cool penthouse apartment, complete with panoramic harbour views and an expansive relaxation lounge, where you're encouraged to linger with snacks and refreshments before and after your treatment.
The Treatment: We were ushered into a private room, where our skin was first cleansed and prepped, ready for the Emface treatment. A series of sticky pads are applied to your forehead and cheeks, through which the deeper layers of your skin and muscle are targeted with high-intensity electro-magnetic stimulation and synchronised radio-frequency energy. Used in tandem, this 20-minute treatment helps to tone the facial muscles responsible for lifting your face while stimulating collagen and elastin production. Clinicians and customers alike have been impressed by the results so far, which offer natural lifting and toning while improving the appearance of fine lines and wrinkles. Four to six treatments are recommended for long-term results.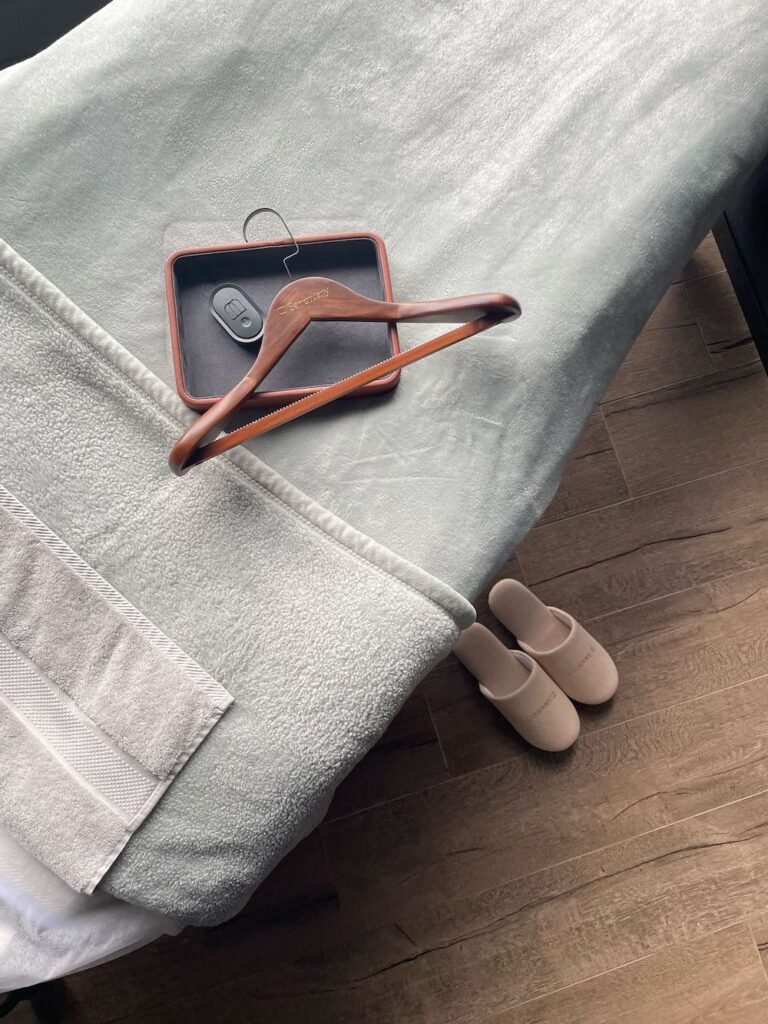 The radio frequency feels pleasantly warm, while the muscle stimulation feels more peculiar than painful, almost like ants crawling on your scalp. the therapist increases the intensity gradually as you get used to the sensation. One thing to note is that you need to inform your therapist if you have metal fillings in your teeth as this could cause mild discomfort if your tooth is not protected.
Afterwards, we got to unwind with a bespoke Prescription facial. This is another signature treatment at Sanctuary, in which the therapist selected three protocols from a comprehensive menu to target our skin complaints: Snow Queen for dehydrated skin; Clarity Eye Complex to improve the appearance of dark circles; and Hydro Fuel for deep moisturising and plumping. The facial came with a lovely shoulder and arm massage while we waited for the mask to take effect.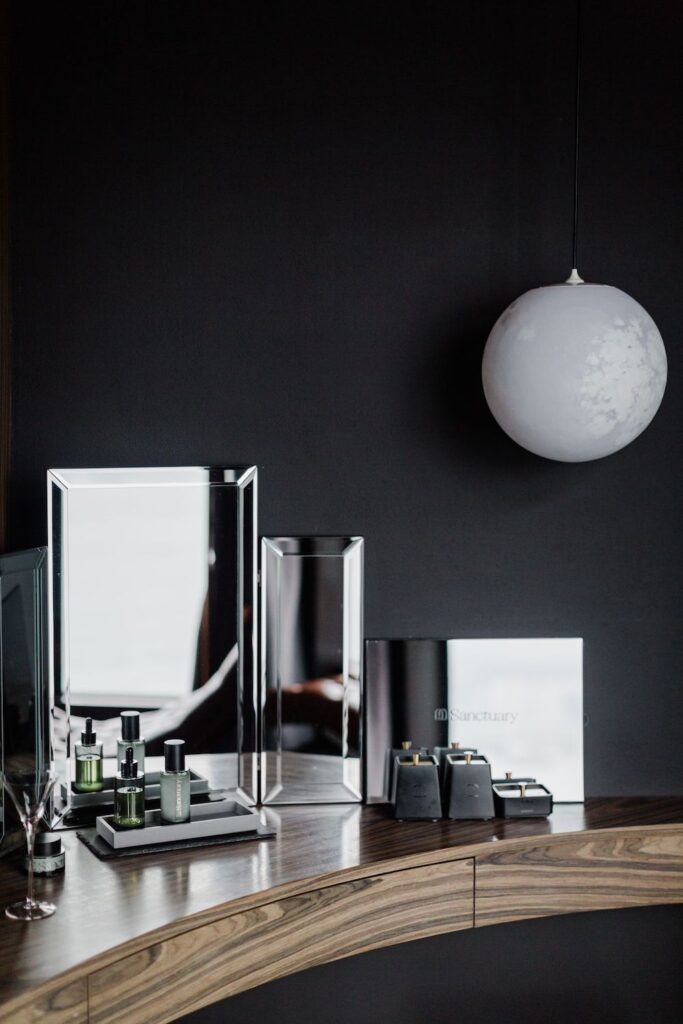 The Verdict: We were impressed by the results of the Emface treatment – turns out, no pain, no gain doesn't always ring true! Emface represents a new generation of non-invasive, pain-free treatments and we're here for it. We also loved incorporating the prescription facial to help maximise the treatment's effects and deliver a more pampering experience. It's a thumbs-up from us!
Price: Membership packages at the Sanctuary start at $30,000, which is redeemable against treatments that come generously discounted exclusively for members. Want to check it out? Tell them Liv sent you when making a booking!
Connaught Marina, 48 Connaught Road West, Sheung Wan, hksanctuary.com