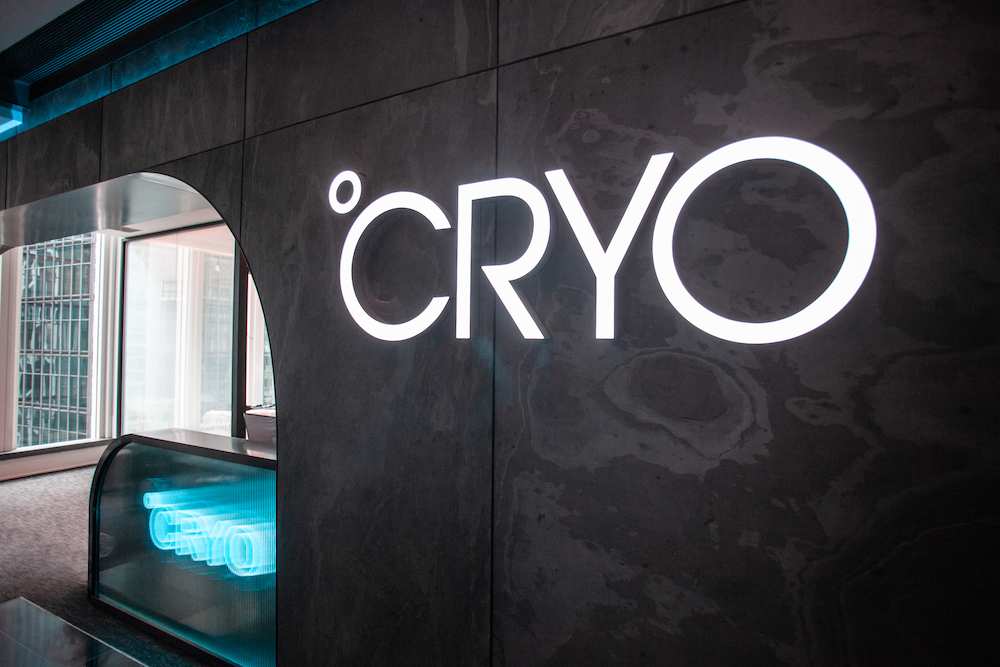 The Buzz: Opened earlier this year, °CRYO is a cutting-edge wellness centre that's bringing the latest innovations in wellbeing and recovery from its native Dubai to Hong Kong. In addition to its signature full-body cryotherapy treatment, where you spend up to three minutes in a -140-degree sealed room, they also offer infra-red saunas, hyperbaric oxygen therapy, red light therapy, compression therapy, targeted cryotherapy and facial treatments in partnership with Hydrafacial and SkinCeuticals.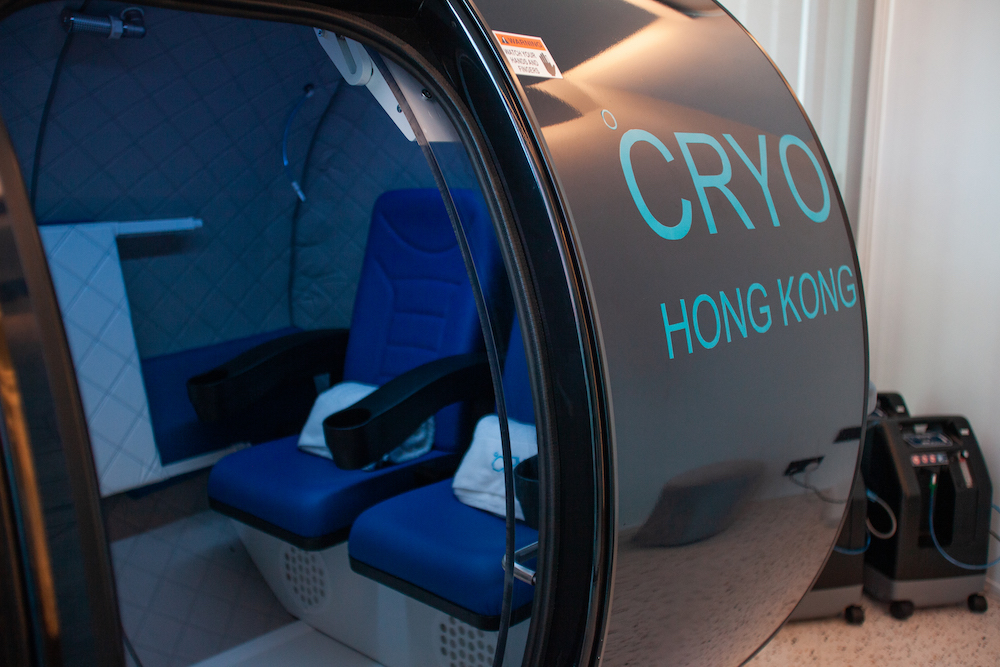 The Venue: °CRYO is a slick, chic space in the heart of Central. They offer the latest cutting-edge wellness technologies, and all the equipment here is top-of-the-line. The centre itself is high-ceilinged, spacious and spotlessly clean, with treatment rooms named after various snow-topped mountains – a nod to the freezing cold temperatures of their signature cryotherapy chamber. We love their neon signs, which lend a fun accent to the otherwise minimalist space.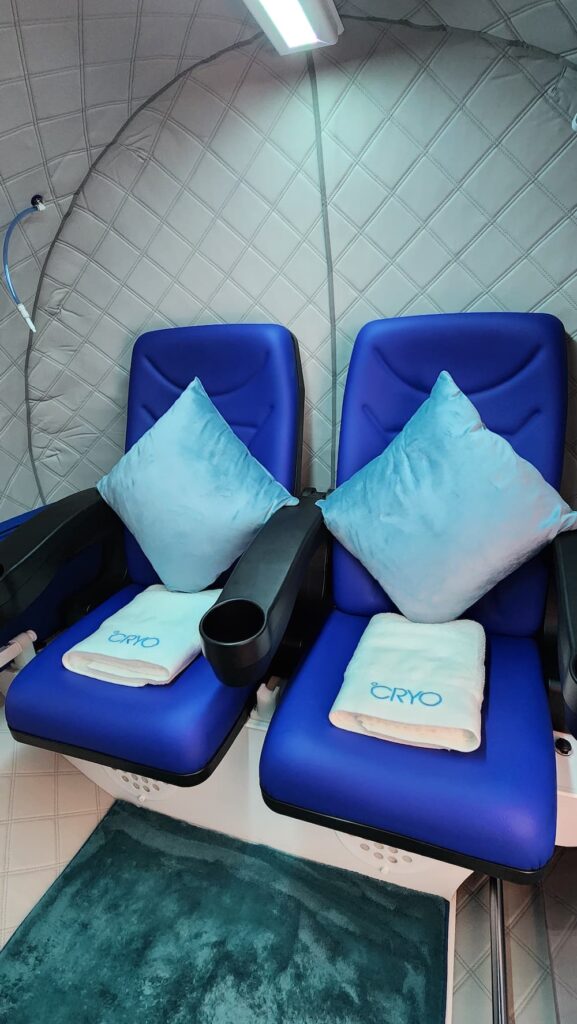 The Experience: °CRYO wanted us to experience two of their signature treatments: Hyperbaric Oxygen Therapy (HBOT) and full-body cryotherapy. We started with HBOT – a process in which you spend an hour breathing in near-pure oxygen in a pressurised cabin. In medical circles, it's used to treat all kinds of injuries and health issues and is prescribed by doctors to help heal chronic wounds, treat brain injuries, help anaemic patients and clear infections. In a non-clinical setting, it's used to promote overall healing, increase blood flow, boost circulation, reduce inflammation, enhance athletic performance, clear brain fog and improve your sleep. This was definitely a novel experience for us, having never set foot in a hyperbaric chamber before. Inside it was cosy yet comfy, with a lounge chair and Netflix to help you pass the hour. We were fitted with a thin tube to supply us with oxygen-enriched air, and left to relax. We experienced the occasional ear-popping as the air pressure increased in the chamber, but it didn't feel any different to riding on a plane. A couple of days after the treatment, we noticed that our skin looked brighter, and we also noticed a marked improvement in our sleep quality.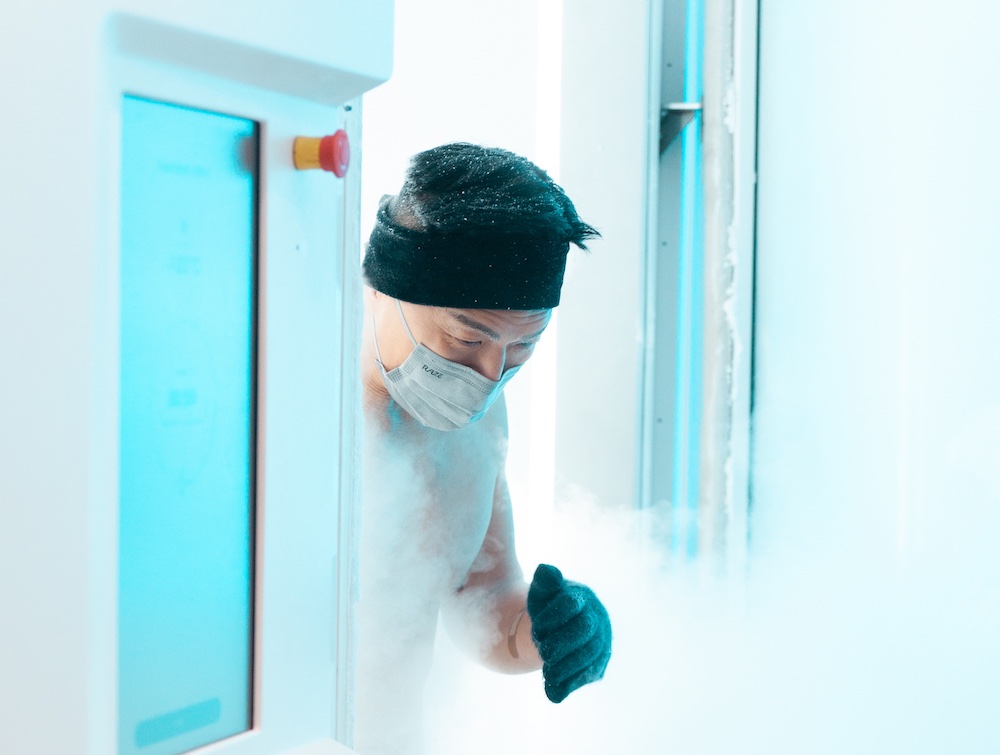 We were super excited about giving cryotherapy a try. We would be in the chamber for just two minutes at a chilly -140 degrees celsius – the beginner's cryo experience. We were fitted with a mask, ear muffs, gloves, socks and thick slippers, to wear with a terry cloth shorts and a sports bra.The cryotherapy chamber itself is run on electricity rather than nitrogen, making it safer and more efficient than other models on the market. The machine comes with pre-programmed lighting, sound and music – choose from a more meditative approach to a high-octane athlete's programme. We went with the basic programme which came with colour changing lights and an encouraging voiceover helping us count down until the two minutes were up. It was… cold. Really cold. We immediately began shivering uncontrollably and, following the instructions of the voiceover, we started to jump and move to try and keep warm. Though we were glad when our two minutes were up, we immediately felt a million dollars upon stepping out – a combination of adrenaline and the freezing air enhancing our senses and sharpening our focus. If you don't have time to faff around with an ice bath, a cryotherapy session offers the same life-affirming effects in a fraction of the time.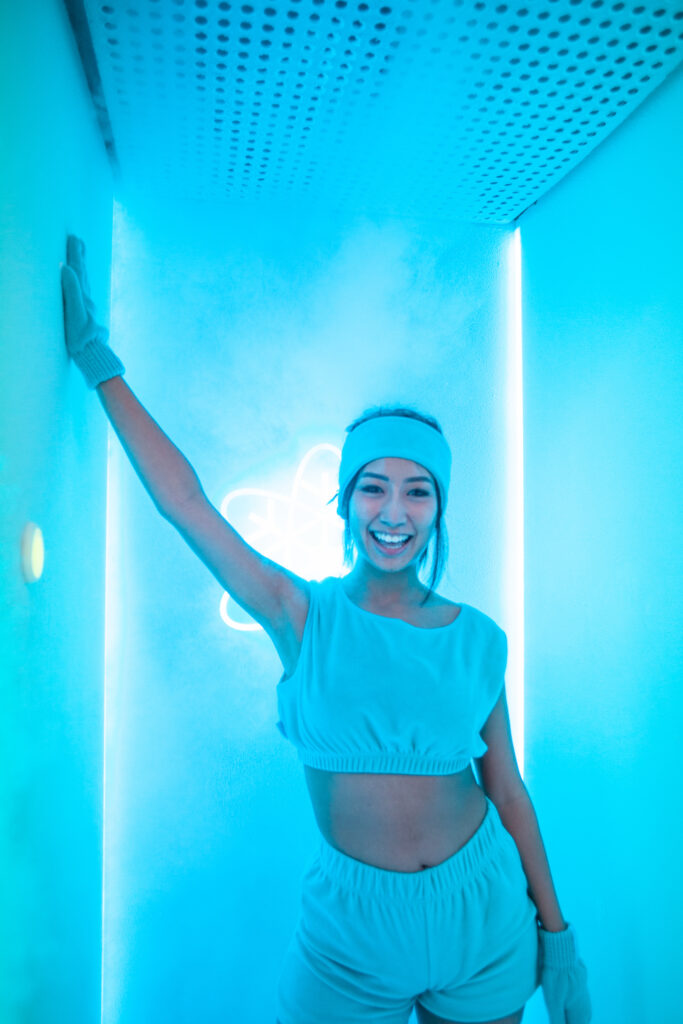 The verdict: Two thumbs up to °CRYO. We couldn't fault the service, and for athletes, biohackers and anyone interested in the latest frontier of wellness, it's well worth a visit. We definitely want to give the cryo facial a try next!
Price: Cryotherapy is $680 for three minutes; HBOT is $1,800 for one person, or $3,000 for two for 60 minutes. Packages are available.
Address: 18/F One Chinachem Central, 22 Des Voeux Road Central, 2117-9618, WhatsApp: +852 5448-1918. Website
In partnership with °CRYO