Ever wanted to give microneedling in Hong Kong a go, but didn't know where to start? Check out our comprehensive guide to the procedure and find out if microneedling in Hong Kong is right for you.
What is Microneedling?
Microneedling, also known as derma rolling or skin needling, is an aesthetic treatment in which a trained professional rolls tiny, sterile needles across your skin, making thousands of microscopic punctures. The treatment is typically performed on the face, but you can do microneedling on any part of your body. The tiny wounds trigger collagen and elastin production as your body repairs the damage, resulting in plumper, luminous skin, and an improvement in the appearance of wrinkles. The treatment is also effective on acne scars, pigmentation and sun damage.
Does it hurt? Well, yes, the treatment can be a little uncomfortable, particularly on sensitive areas such as your nose of cheekbones. Depending on the type of machine used, some practicioners may use a numbing cream, while newer devices, such as the Dermapen 4, are considered to be gentle enough to not require it. Despite the discomfort, the results are what keep people coming back. Customers report a luminous glow, a plumped appearance and long-lasting results, without running the risk of skin discolouration like you might get from a laser facial. This also makes microneedling suitable for people with darker skin. Reactions vary depending on the individual, but most people look pretty much normal immediately after the treatment and don't require any downtime.
So what do you need to know before giving microneedling a go? First, make sure you do your research and find a trustworthy, practitioner with the highest standards of hygiene. Second, make sure to take care of your skin immediately afterwards. Don't expose it to sun or excess heat, or apply any retinols or other chemical exfoliants. You should start to notice plumper, brighter, smoother skin and an improvement in the appearance of wrinkles, lines and scars a few days after the treatment.
Want to give microneedling in Hong Kong a go? Here are a few of our favourite spas and clinics that offer this service:
MediSpa Health and Wellness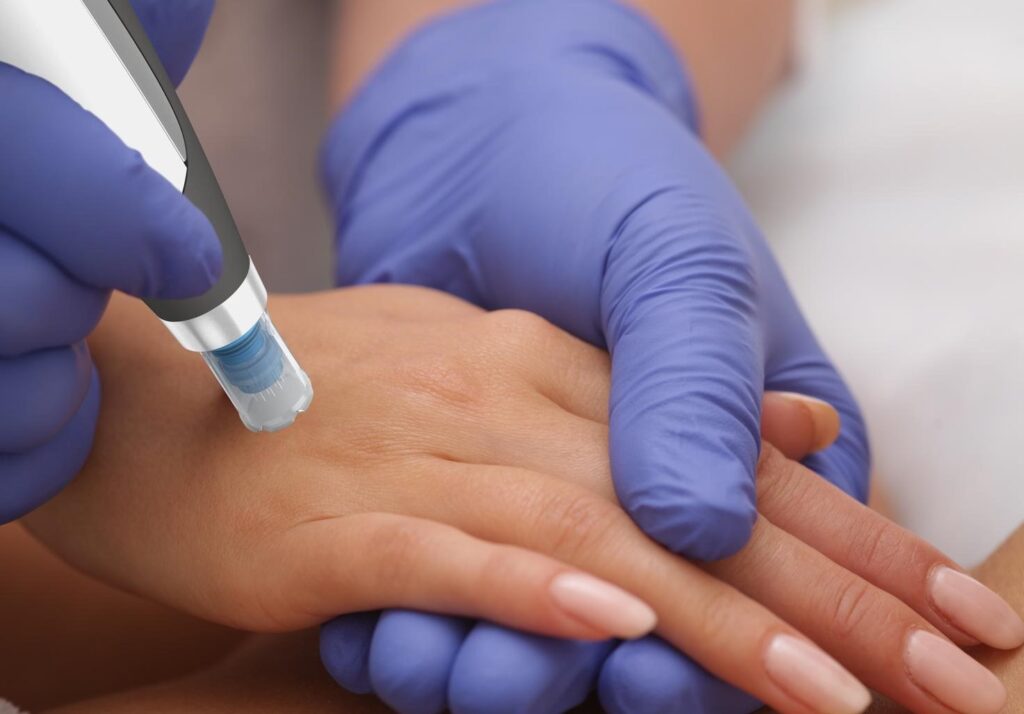 At MediSpa Health & Wellness, microneedling is performed by an aesthetician following a consultation with a native English speaking doctor, who can advise on all aspects of the treatment. They use microneedling to address a wide variety of skin concerns, including acne; rough, scaly patches, rosacea, wrinkles and fine lines, to name just a few. In their professional opinion, it is one of the most effective ways to improve collagen and elastin production for long-term results. MediSpa recommends starting microneedling in your thirties in order to maintain a youthful complexion for longer, but people of all ages can see great results.
2104-1933 or 9307-1308 (WhatsApp), medispahk.com, facebook.com/medispahk, instagram.com/_medispahealthandwellness
The Skin Space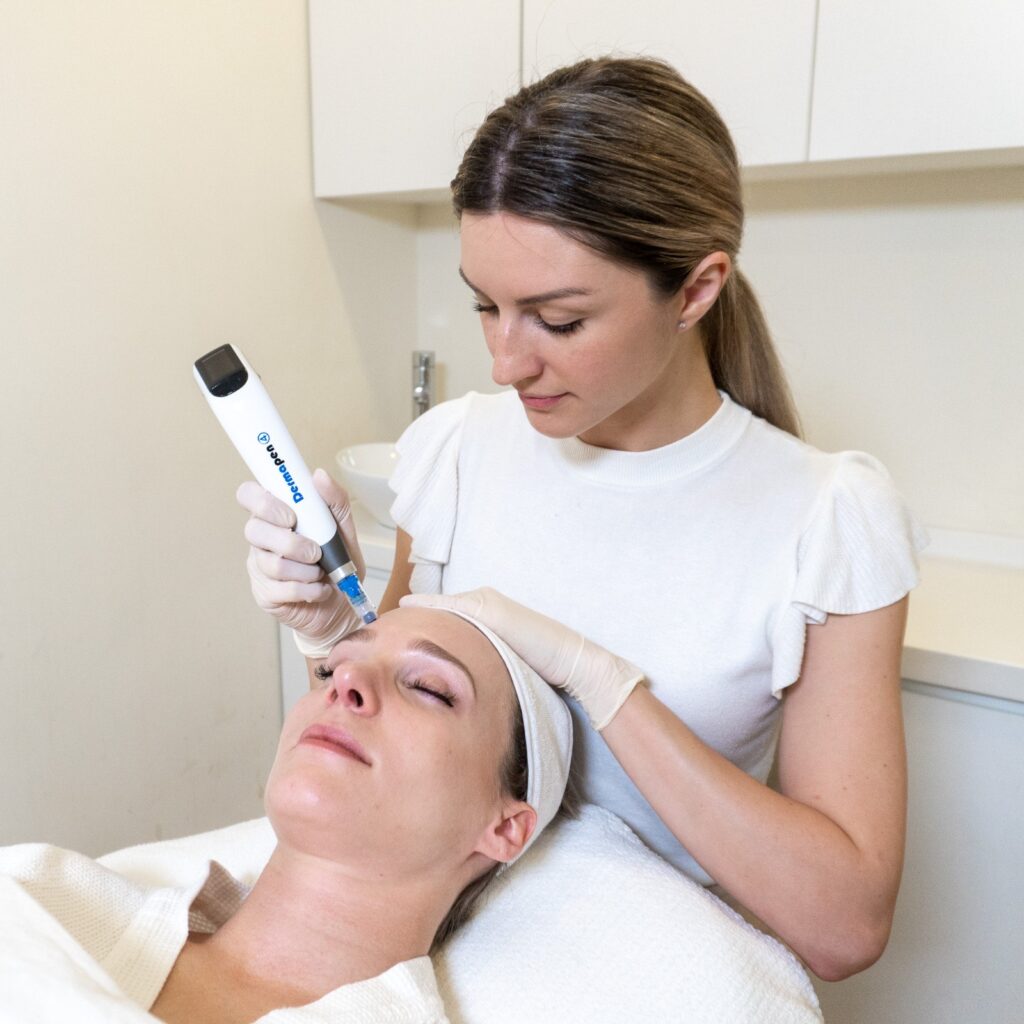 Florence, a highly qualified aesthetician and the founder of The Skin Space has been treating clients with microneedling for several years, having been trained by skin-needling specialist Dr. Andrew Christie. With its ability to treat a variety of skin concerns, microneedling is Florence's go-to treatment for scarring, open pores and for collagen induction. She emphasises the importance of pre- and post-treatment care for optimum results and healthy skin.
Offer: The Skin Space is offering complimentary microneedling consultations to all Liv readers, and 10% off your first treatment.
theskinspacehk.com, instagram.com/theskinspacehk
Read more: Check out our guide to HIFU in Hong Kong
Sense of Touch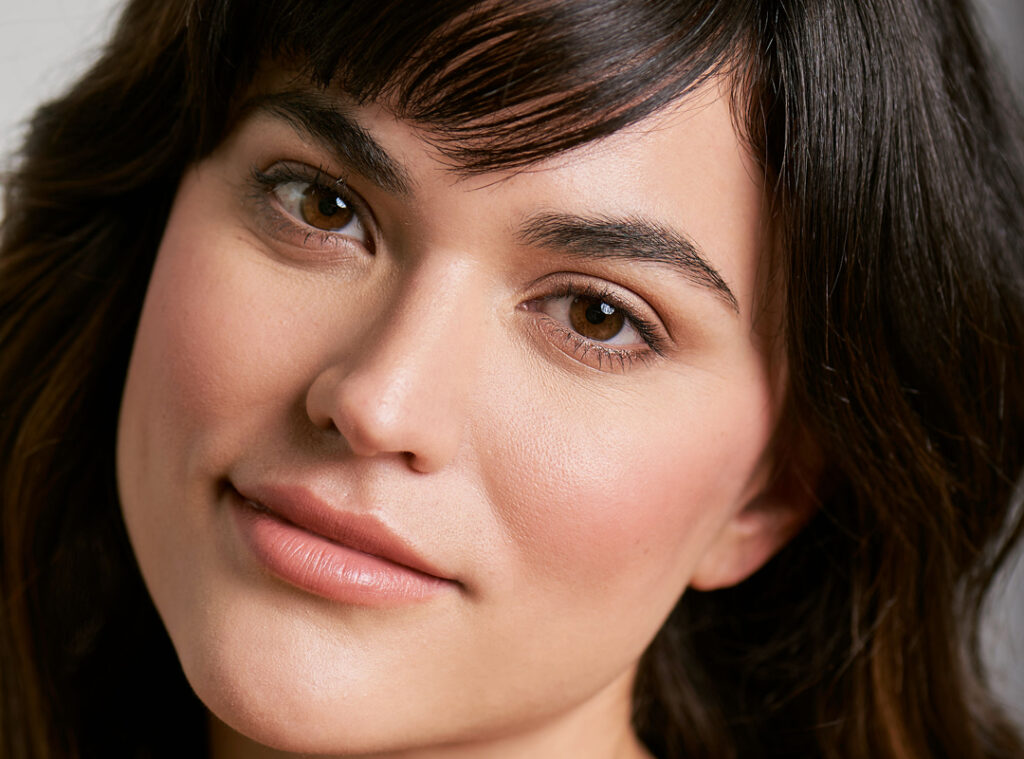 One of Hong Kong's longest-running day spas, Sense of Touch offers the SkinPen Precision Microneedling treatment ($2,980). Hailing from the US, the award-winning SkinPen is the first FDA-cleared microneedling device that also uses collagen induction therapy, which further improves your skin. With little to no downtime, impressive results can be seen in a little as three treatments. Sense of Touch recommends SkinPen to improve the appearance of fine lines, wrinkles and stretch marks. It also helps to minimise large pores, targets pigmentation and minimises enlarged pores.
Exclusive Offer: Receive a complimentary Hydra Boost Facial worth $1,080 when booking a SkinPen Precision Microneedling treatment. Offer valid until 31 August 2023, Just mention Liv when booking.
2526-6918, 6011-3698 (WhatsApp), senseoftouch.com.hk, instagram.com/senseoftouchhk, facebook.com/senseoftouchhk
The Chaless
This petite day spa on Aberdeen Street has recently introduced the Dermapen 4 procedure to their treatment menu. The latest microneedling protocol on the market, the Dermapen 4 uses disposable needles for each customer, and delivers rapid punctures 104 percent faster than other devices. Their treatment takes 40 minutes, including a soothing head, neck and shoulder massage.
This article contains paid placements